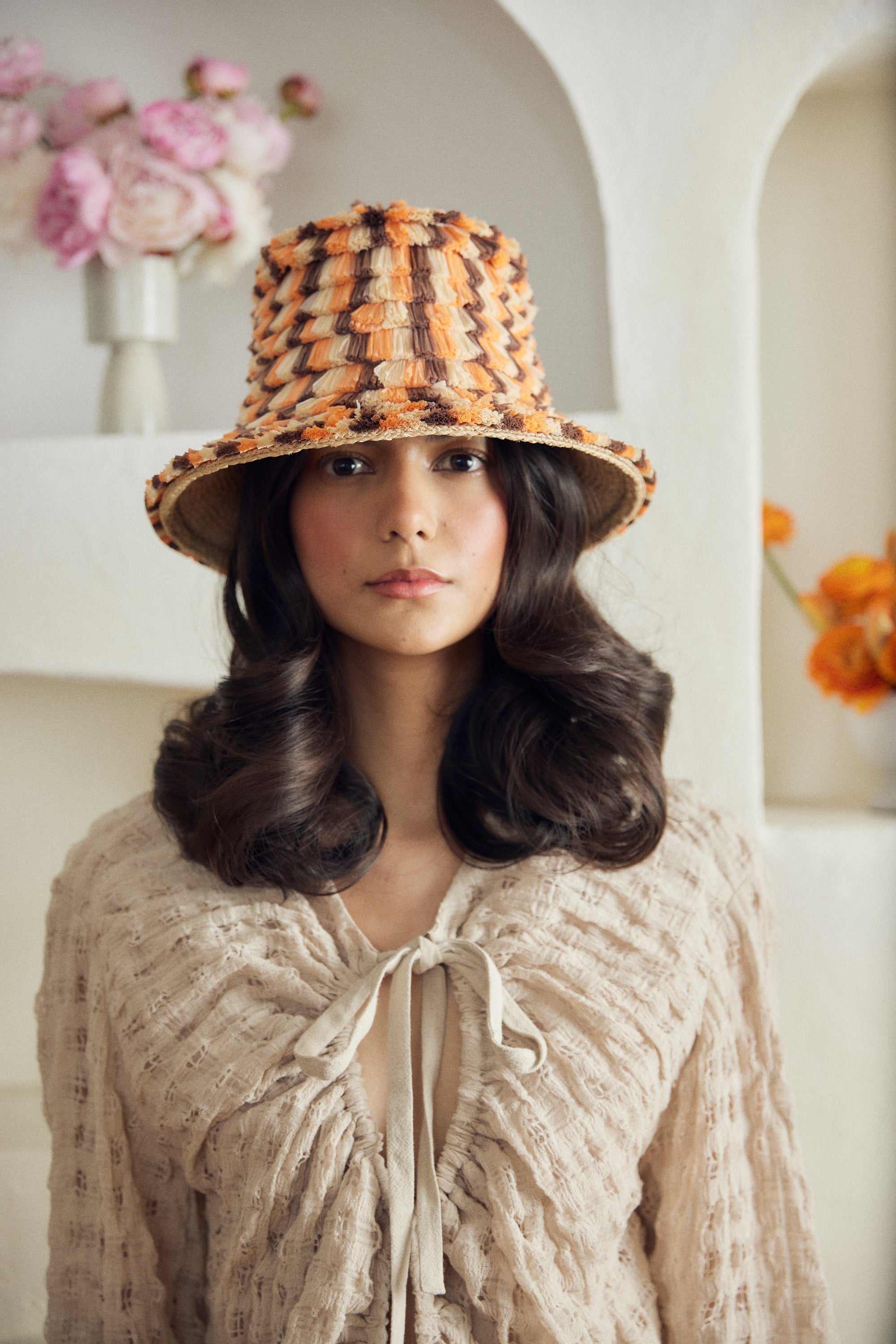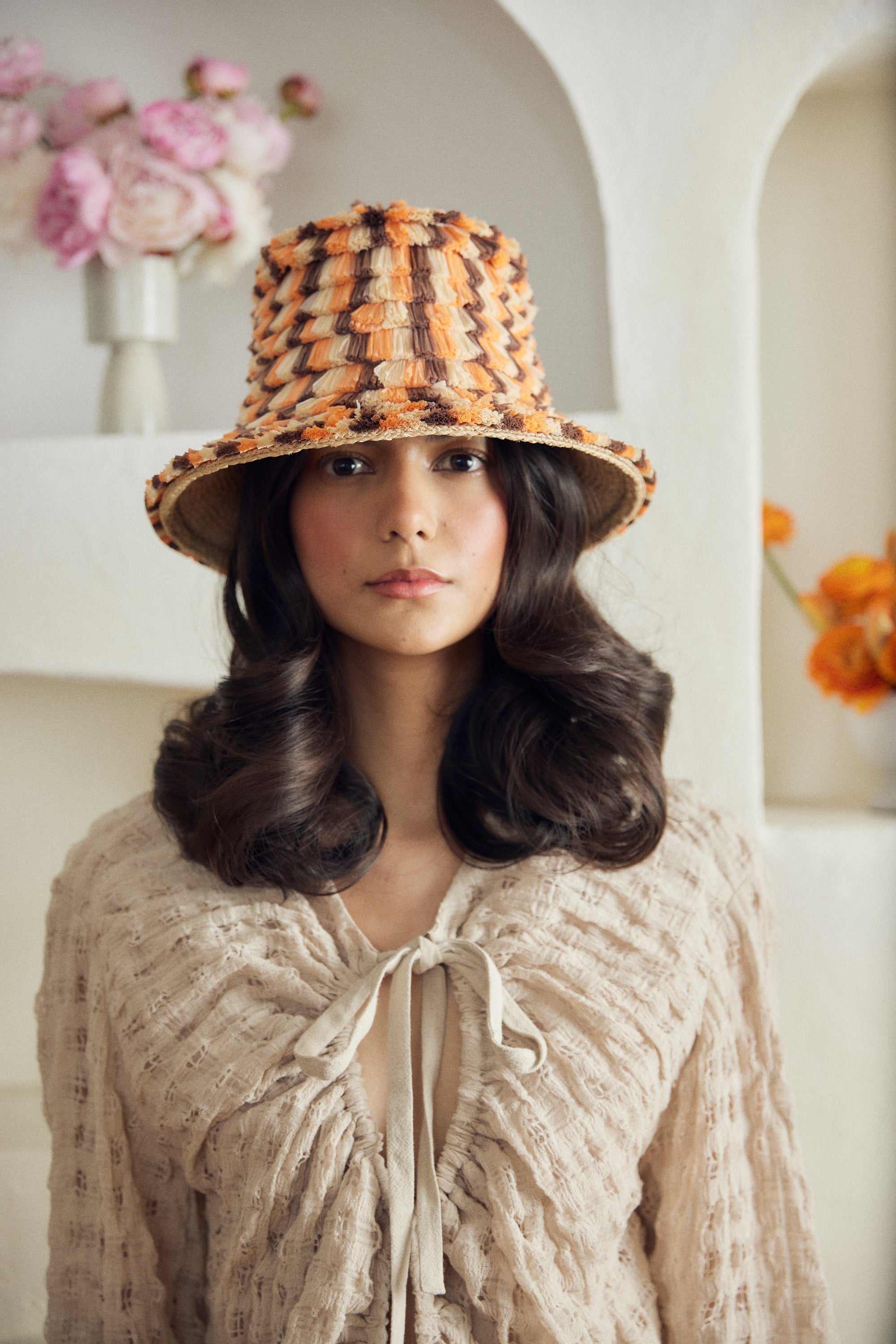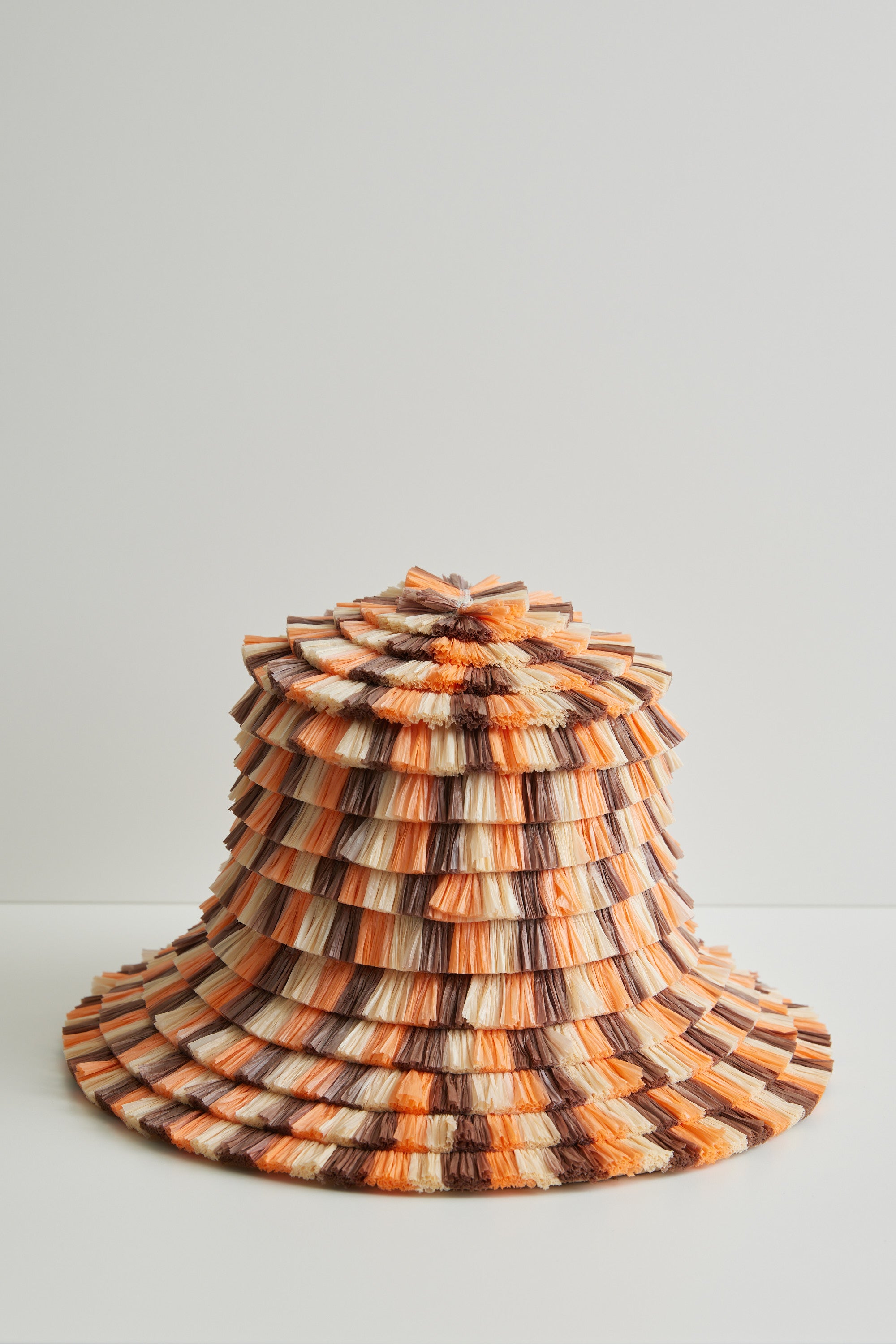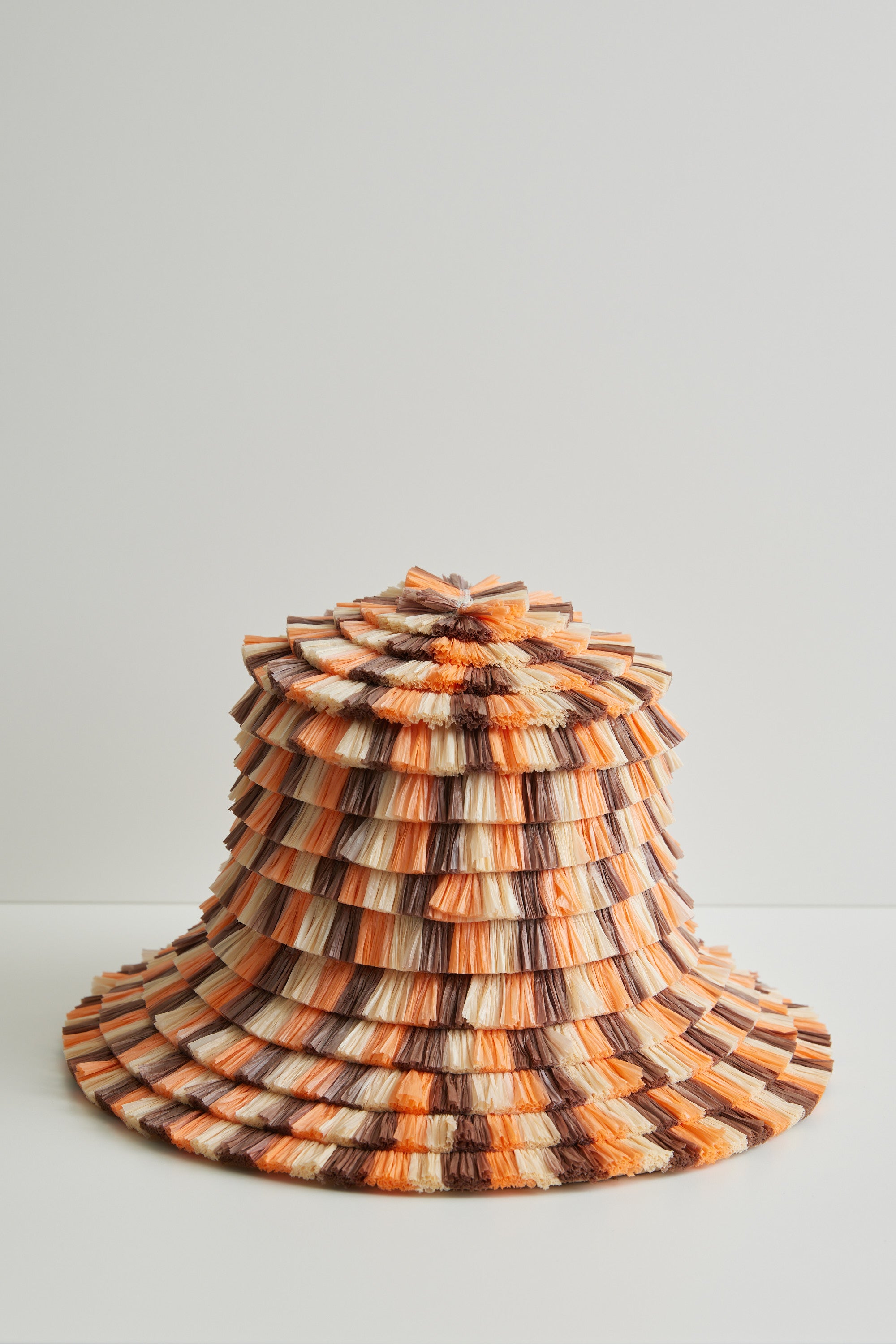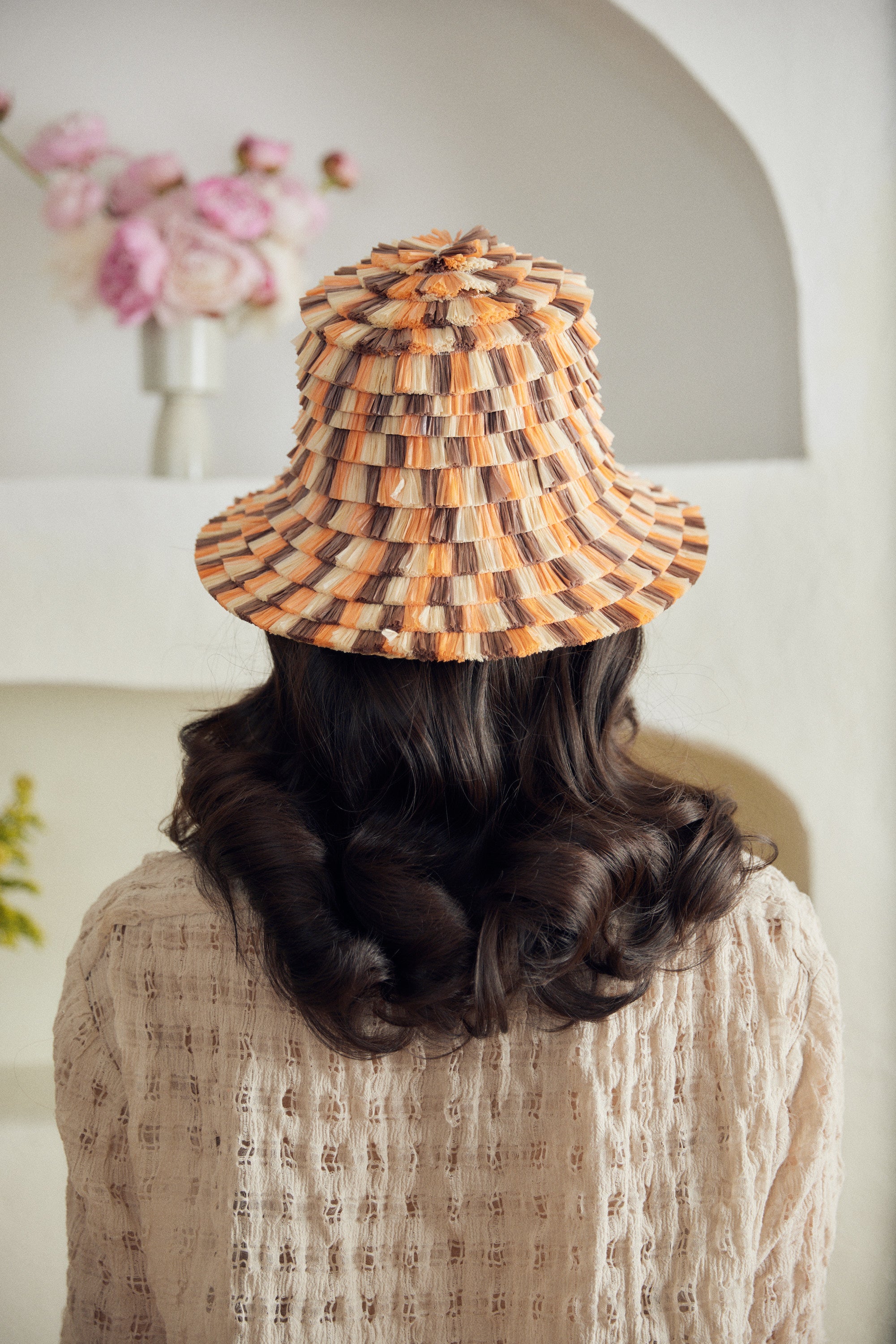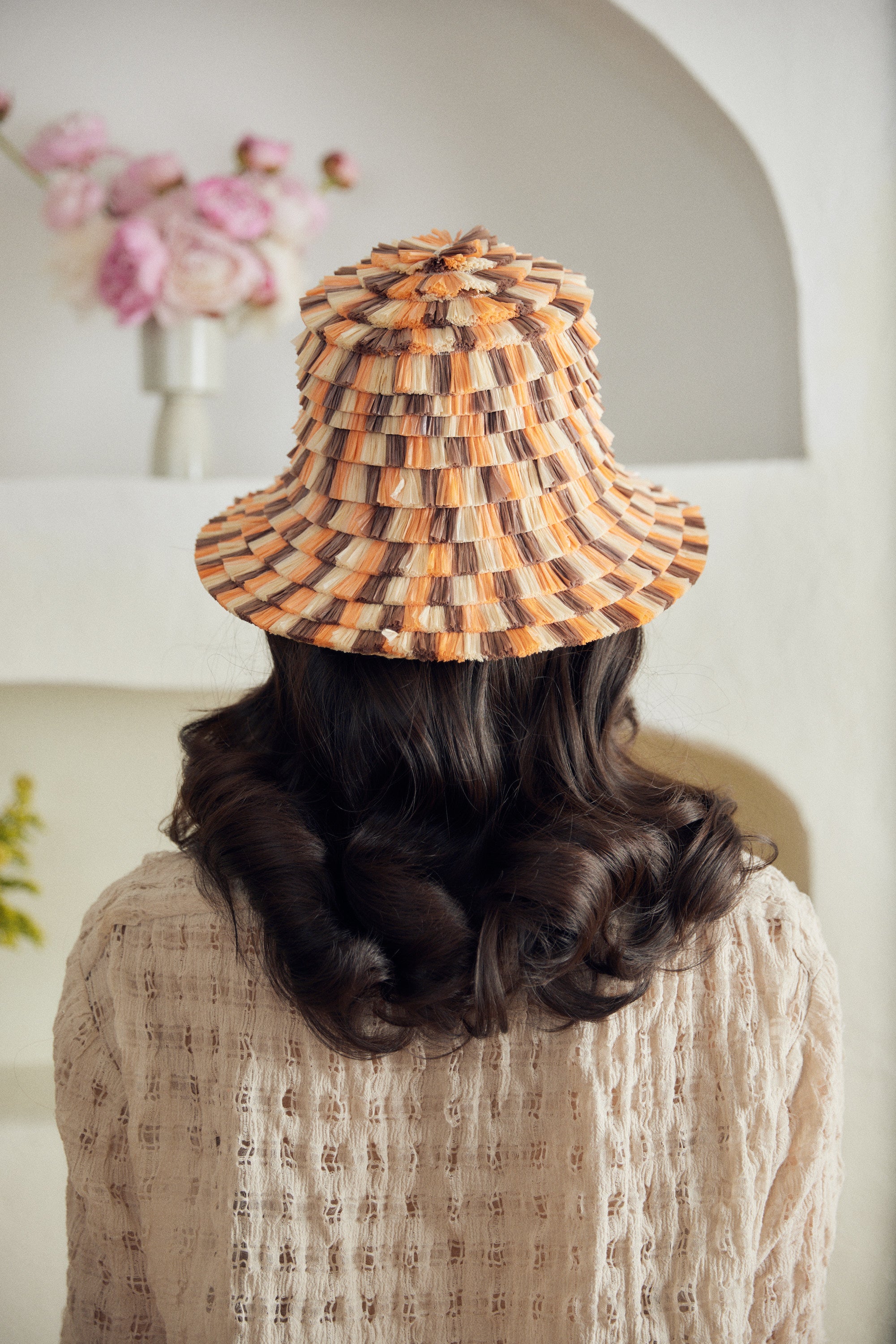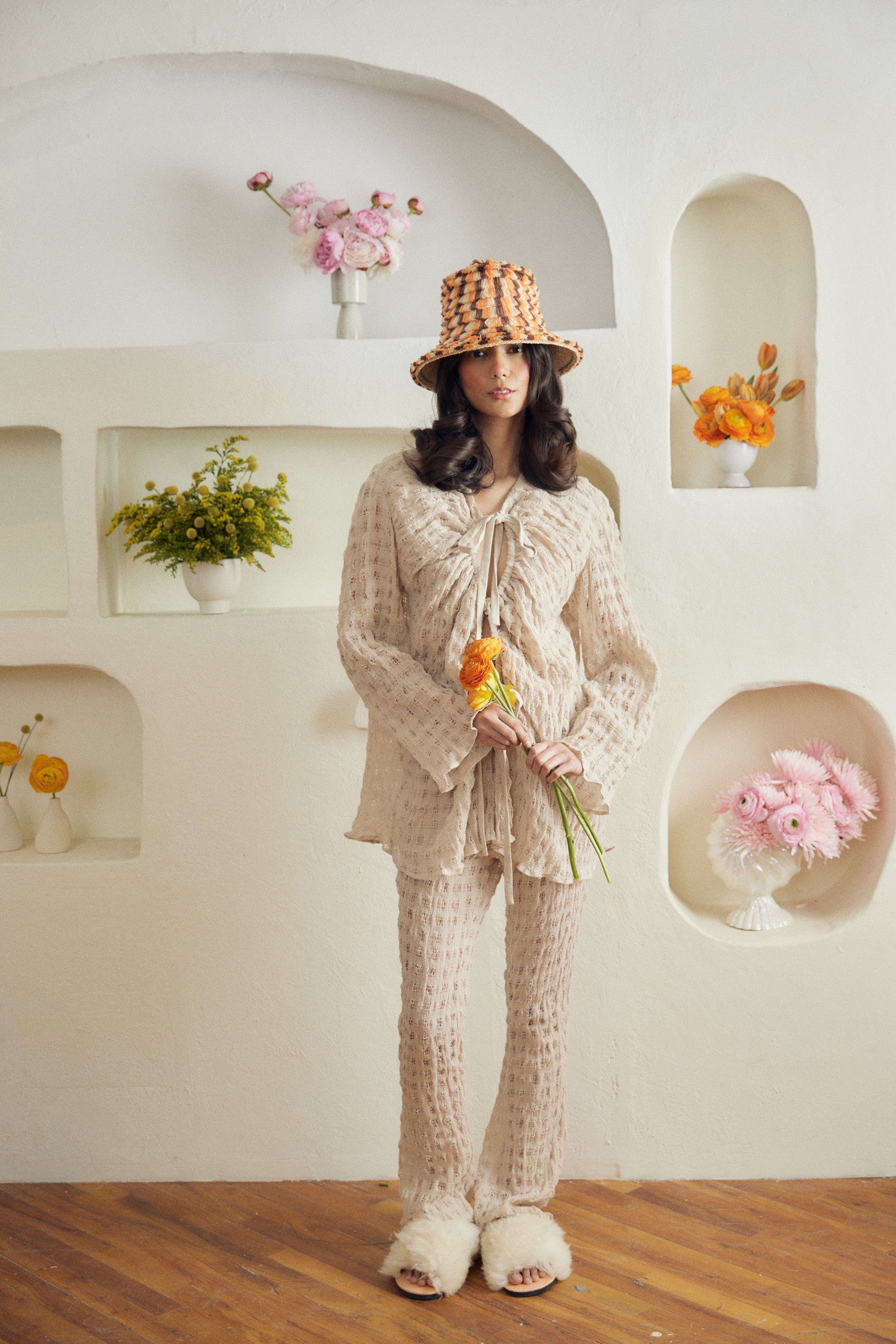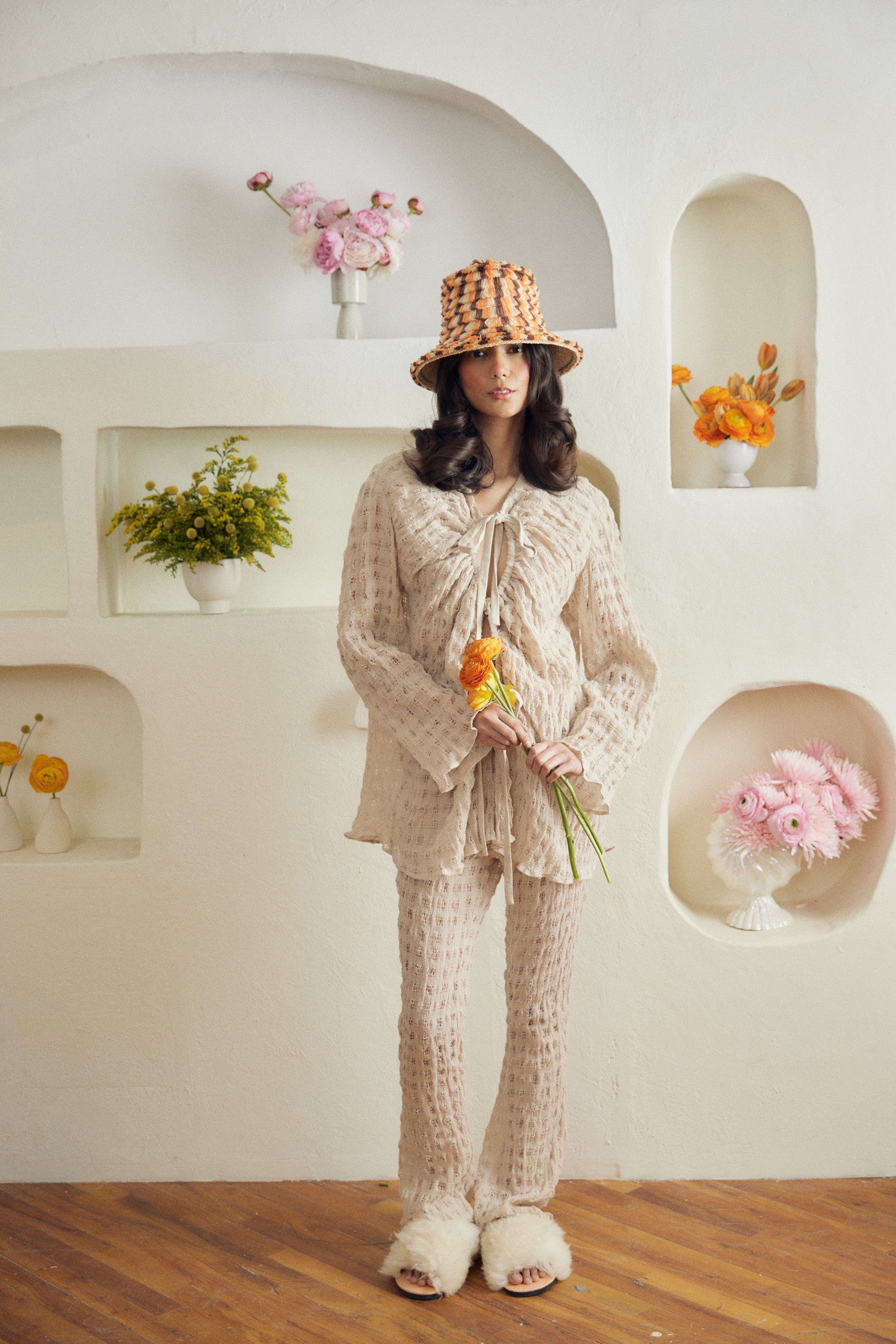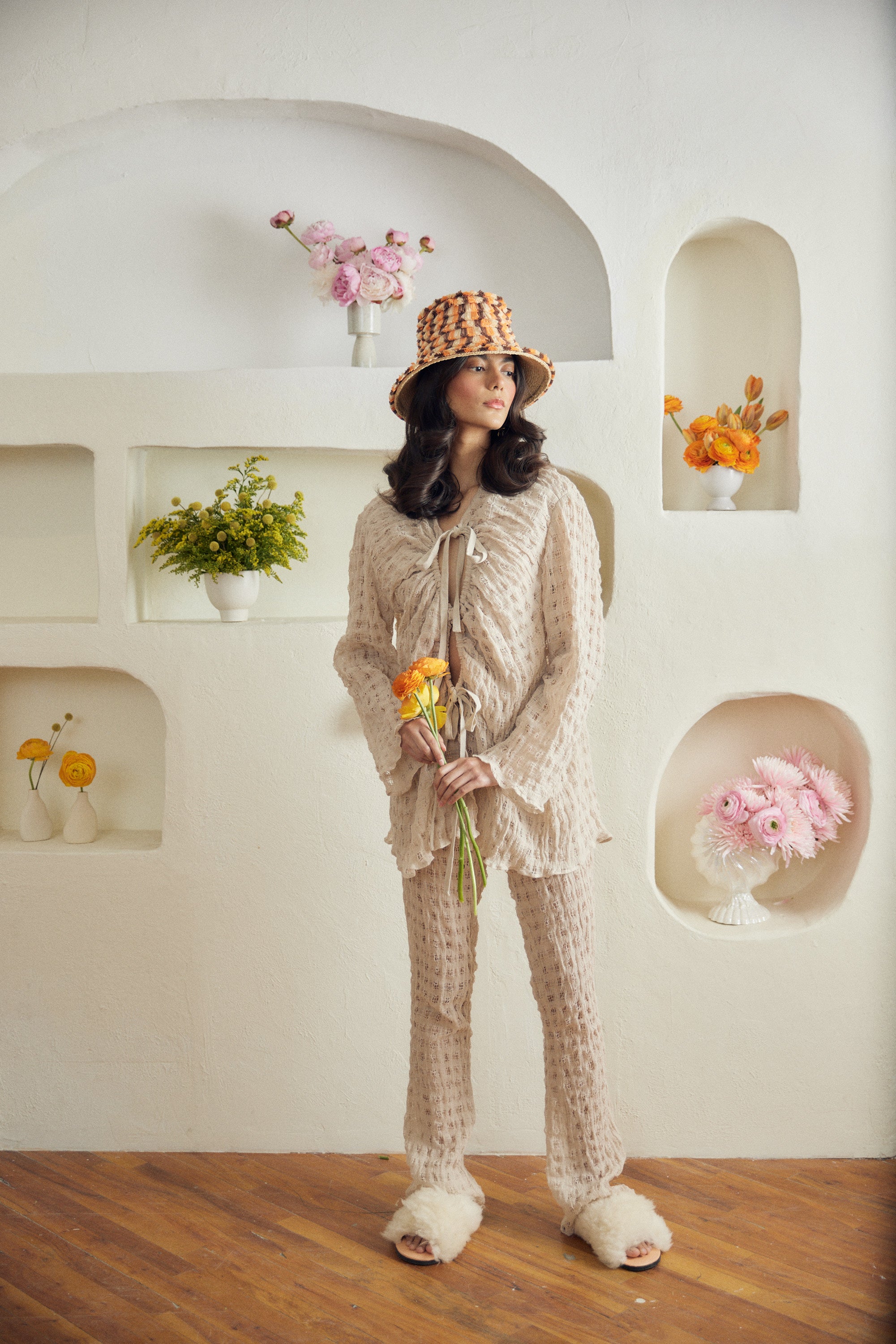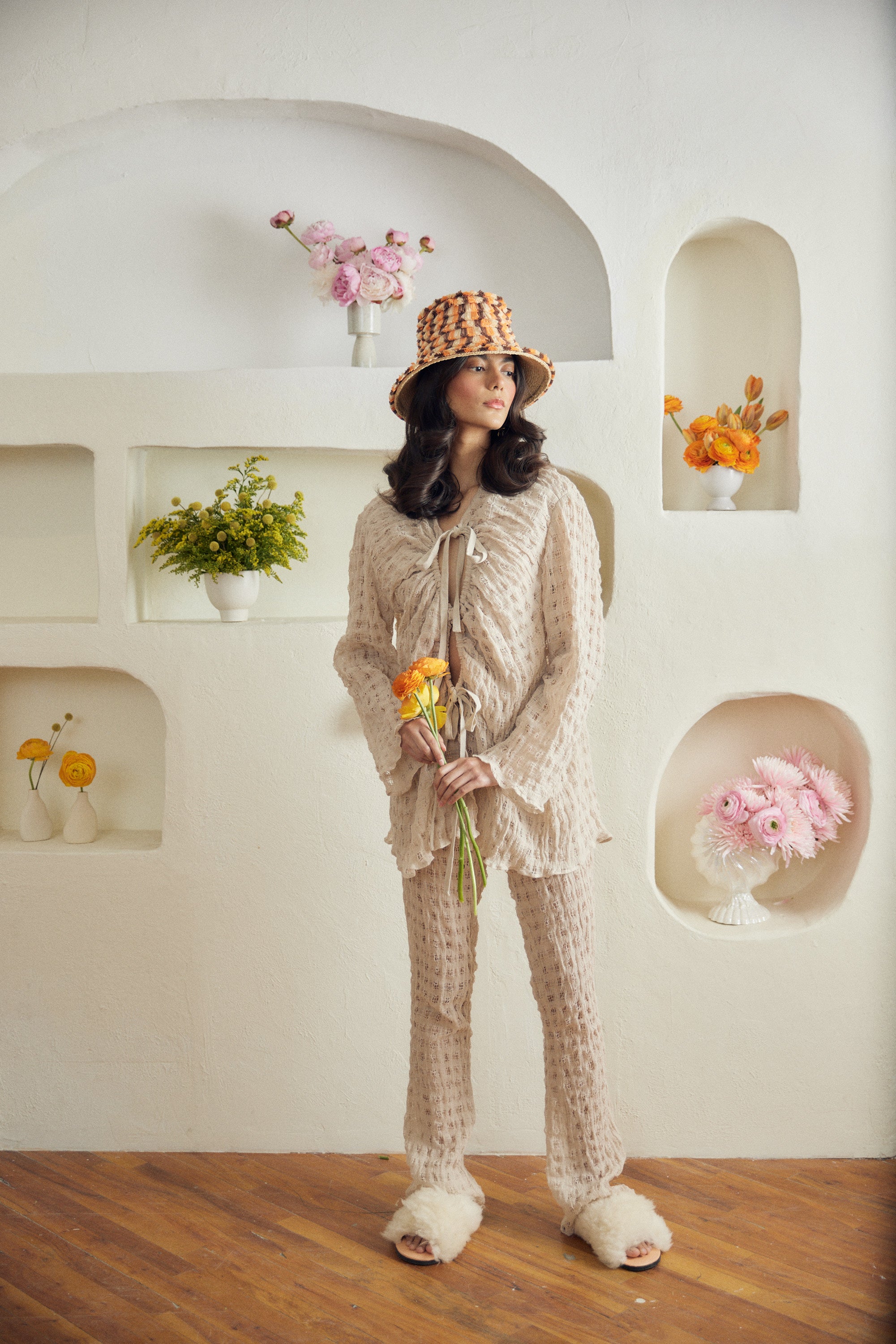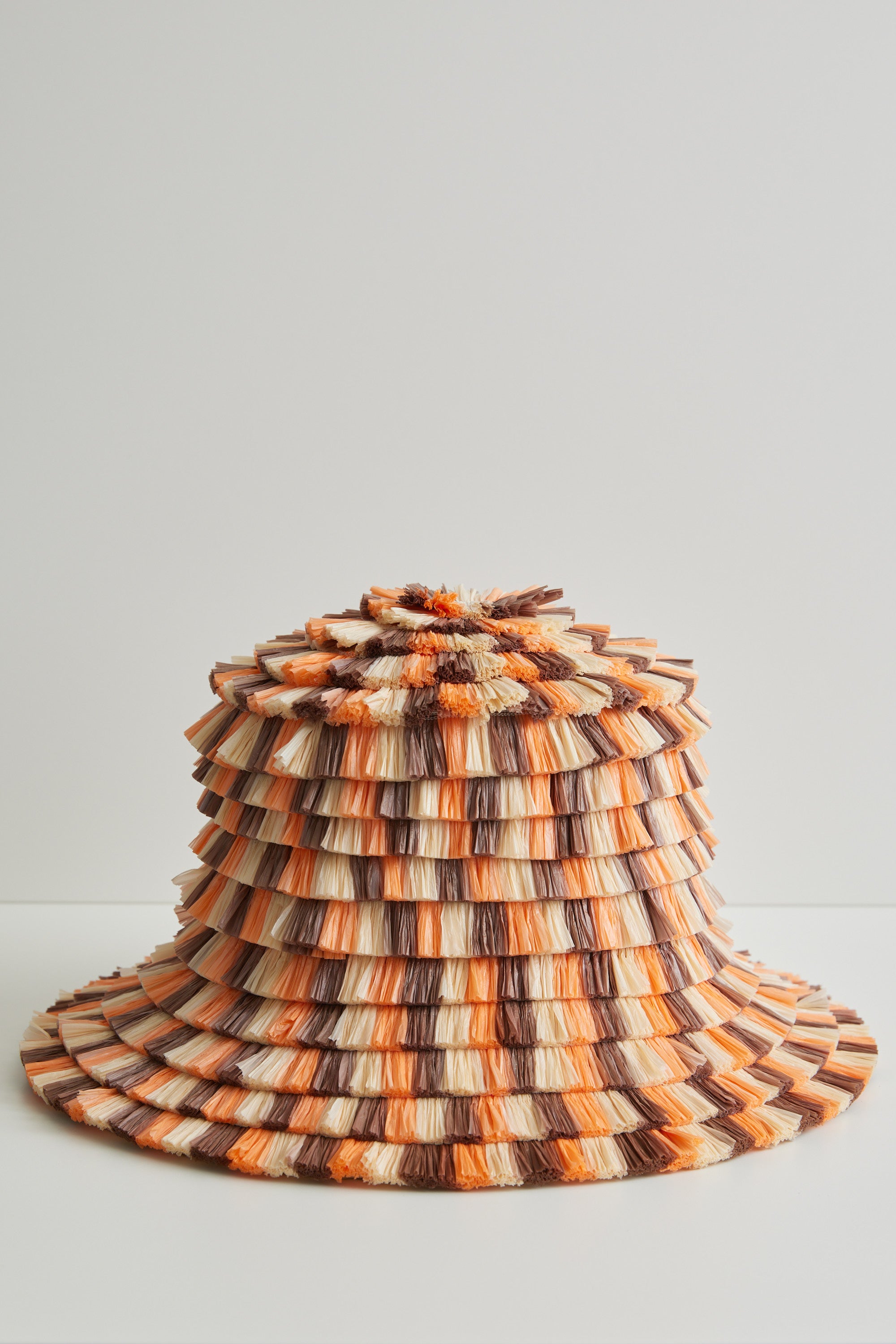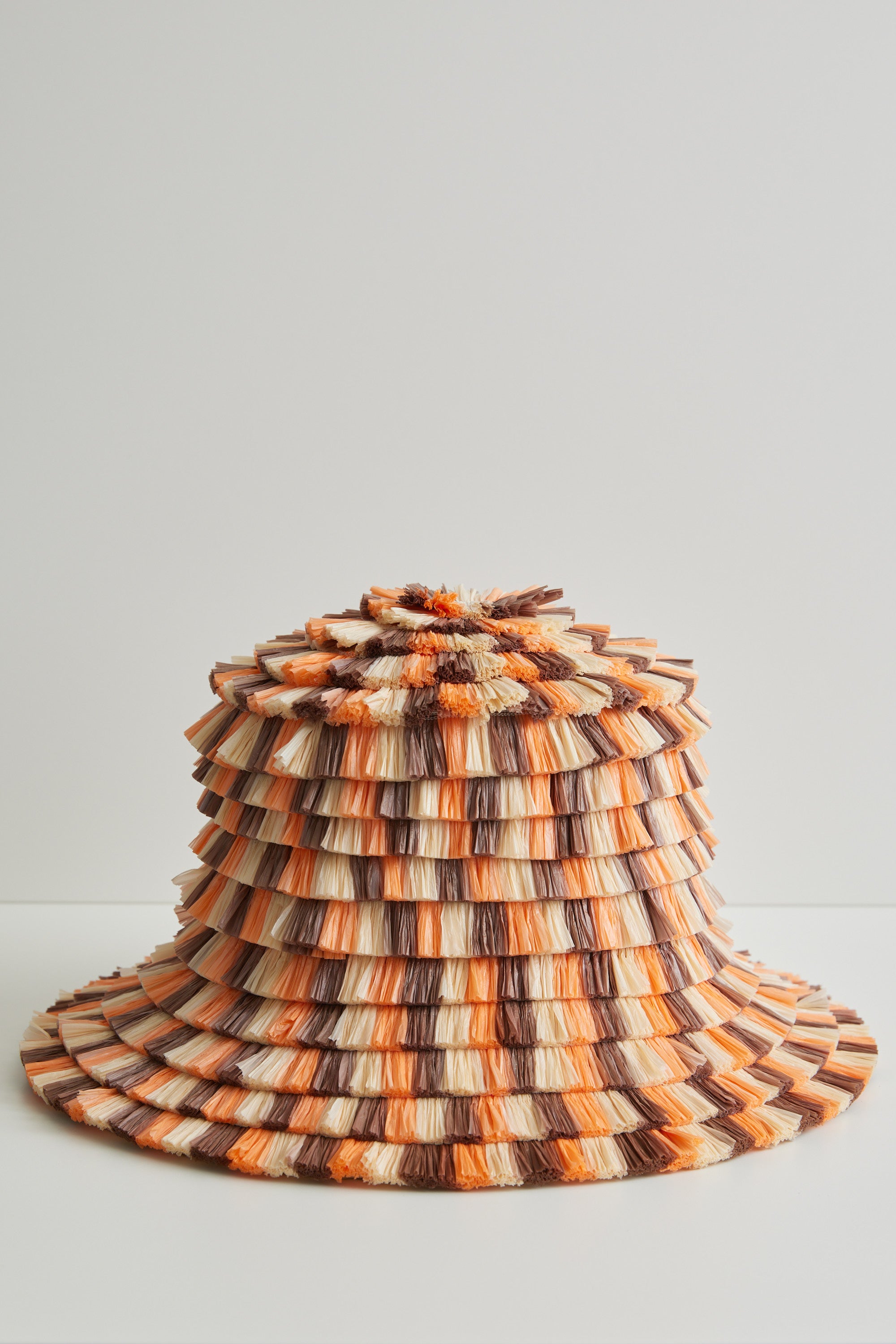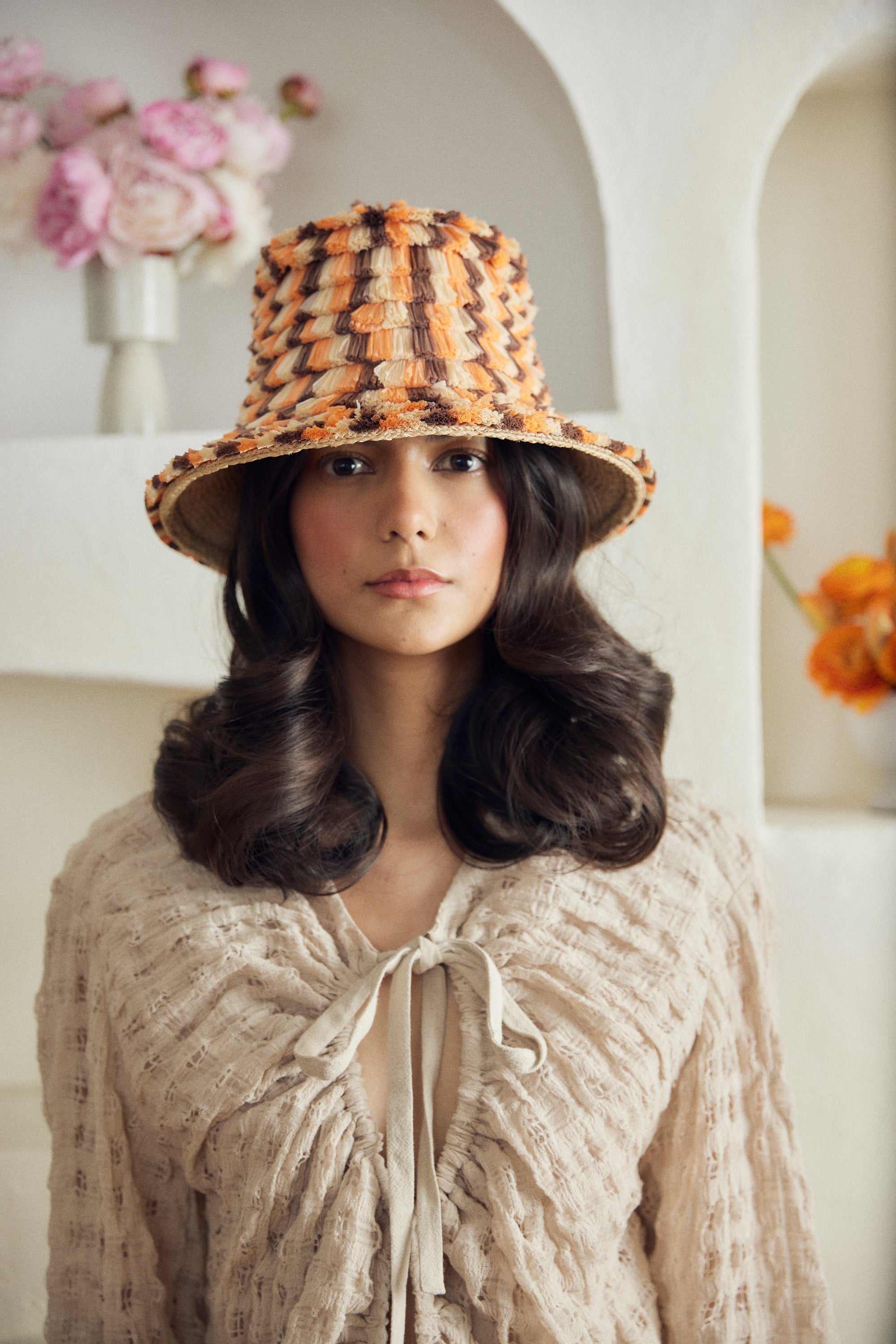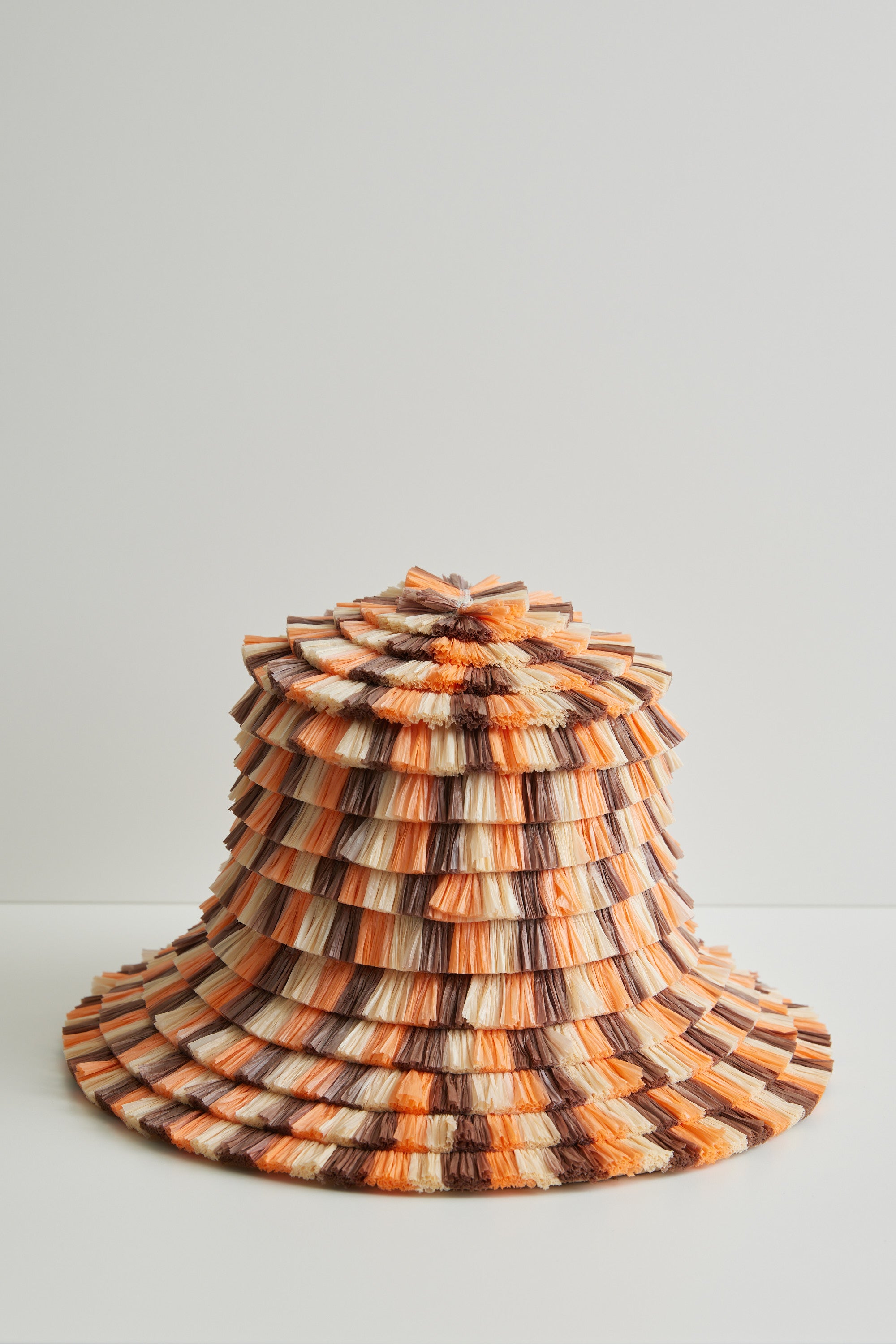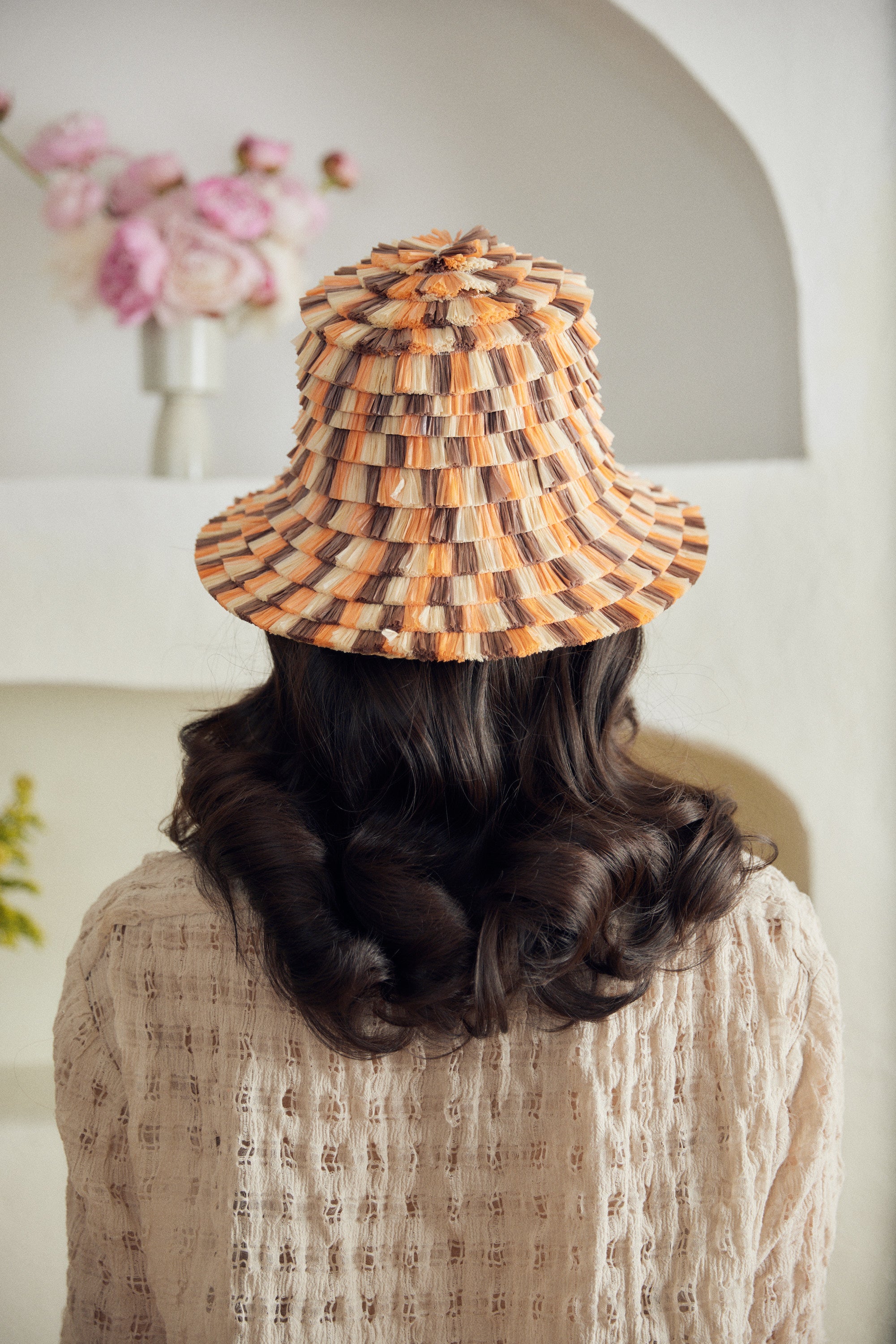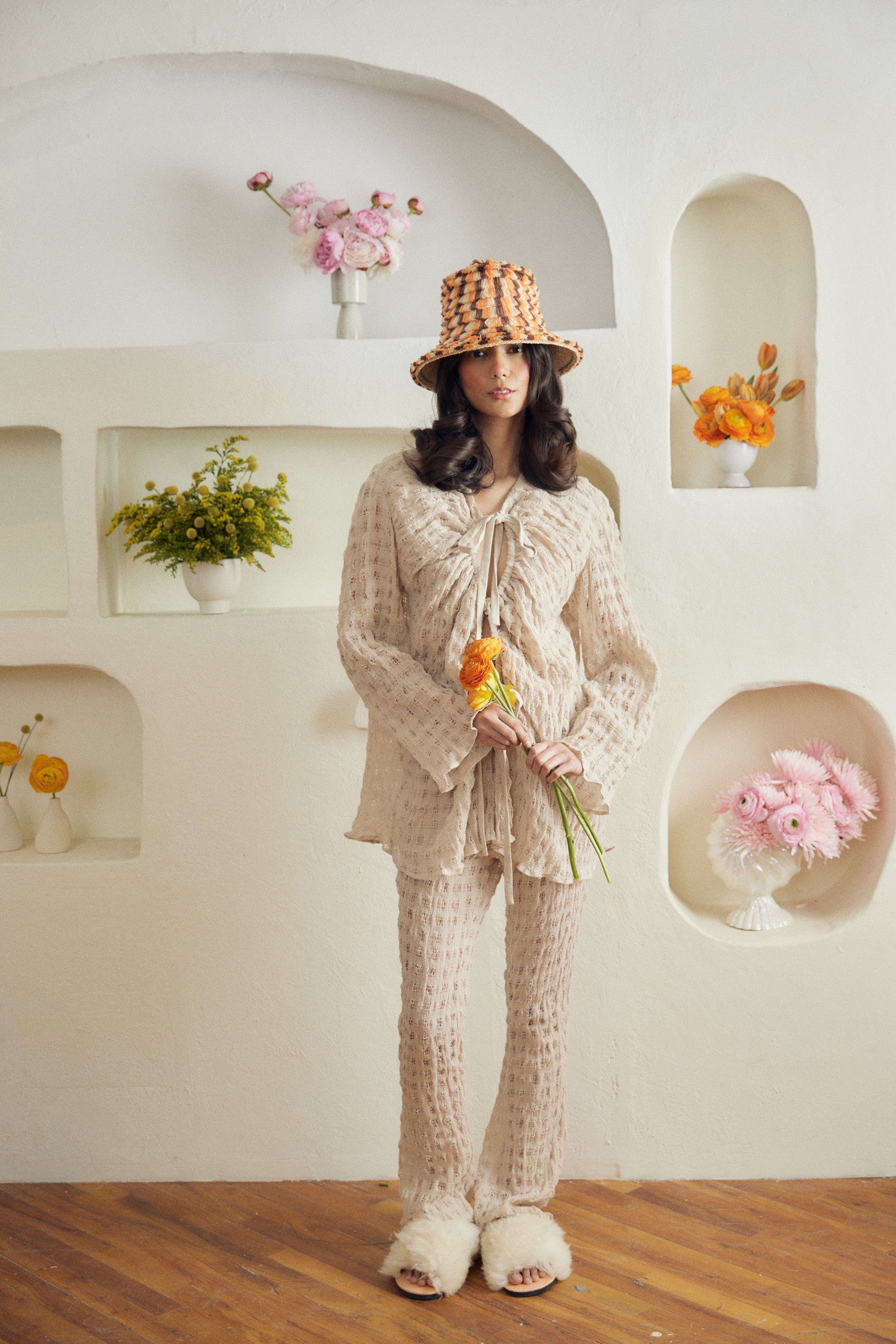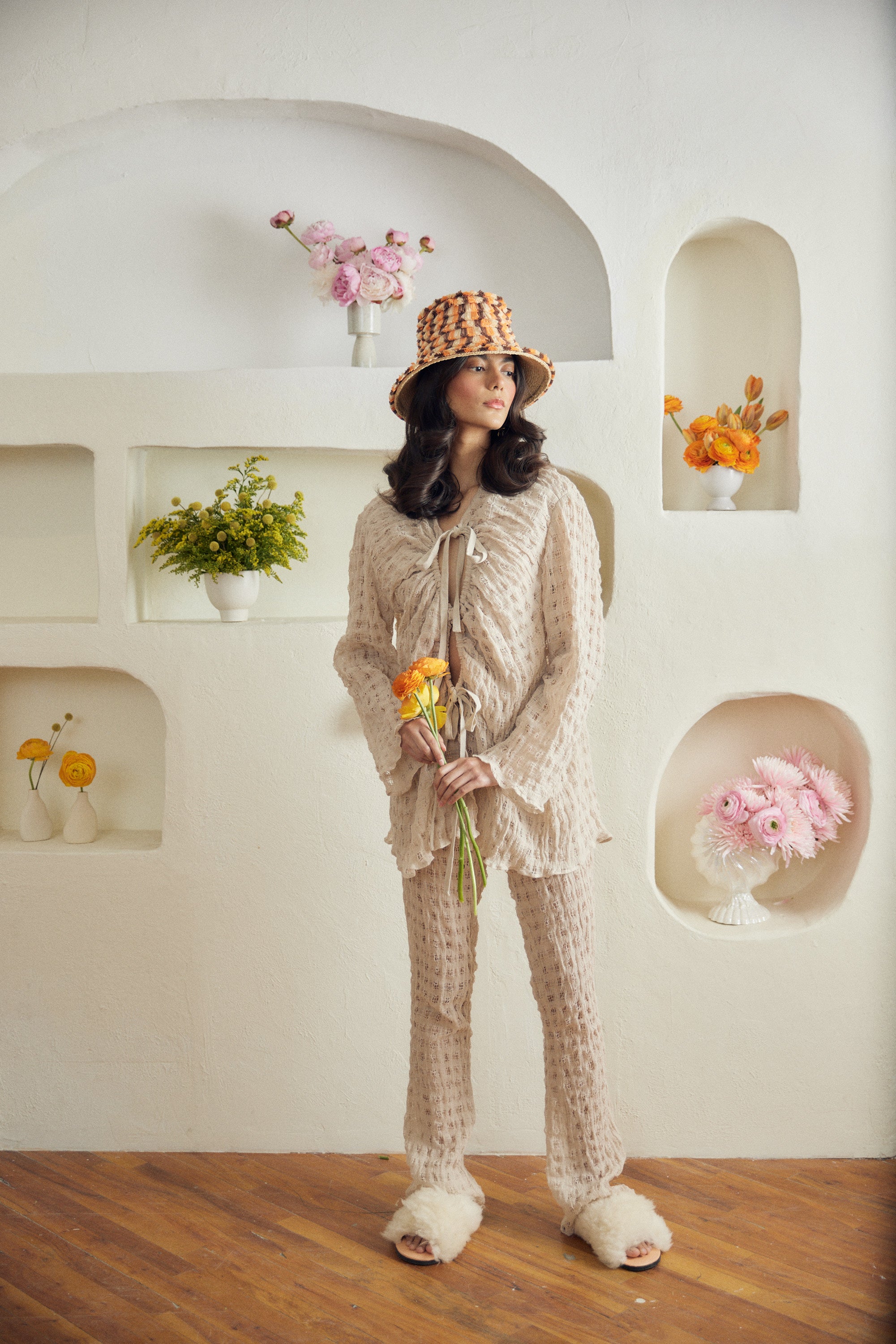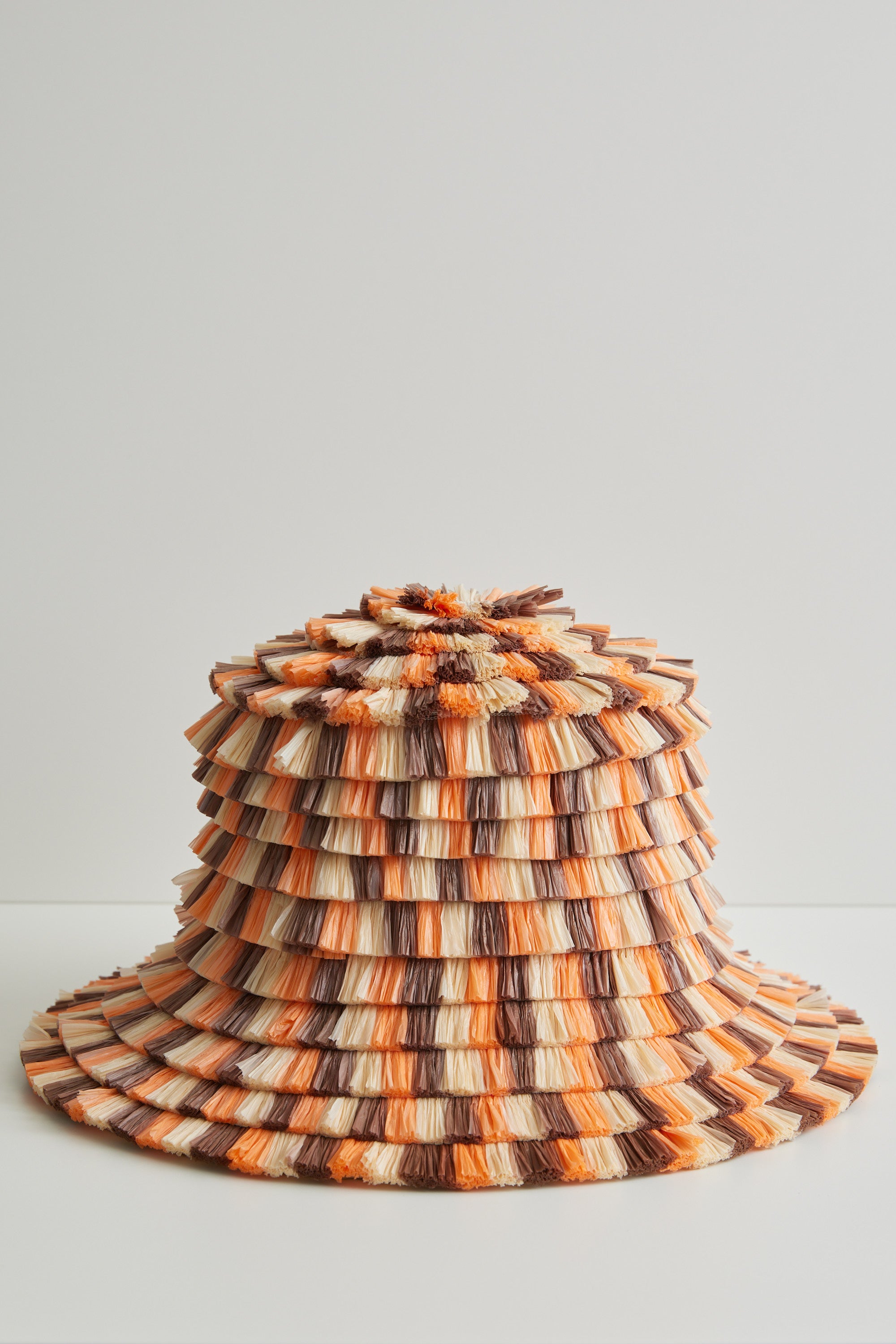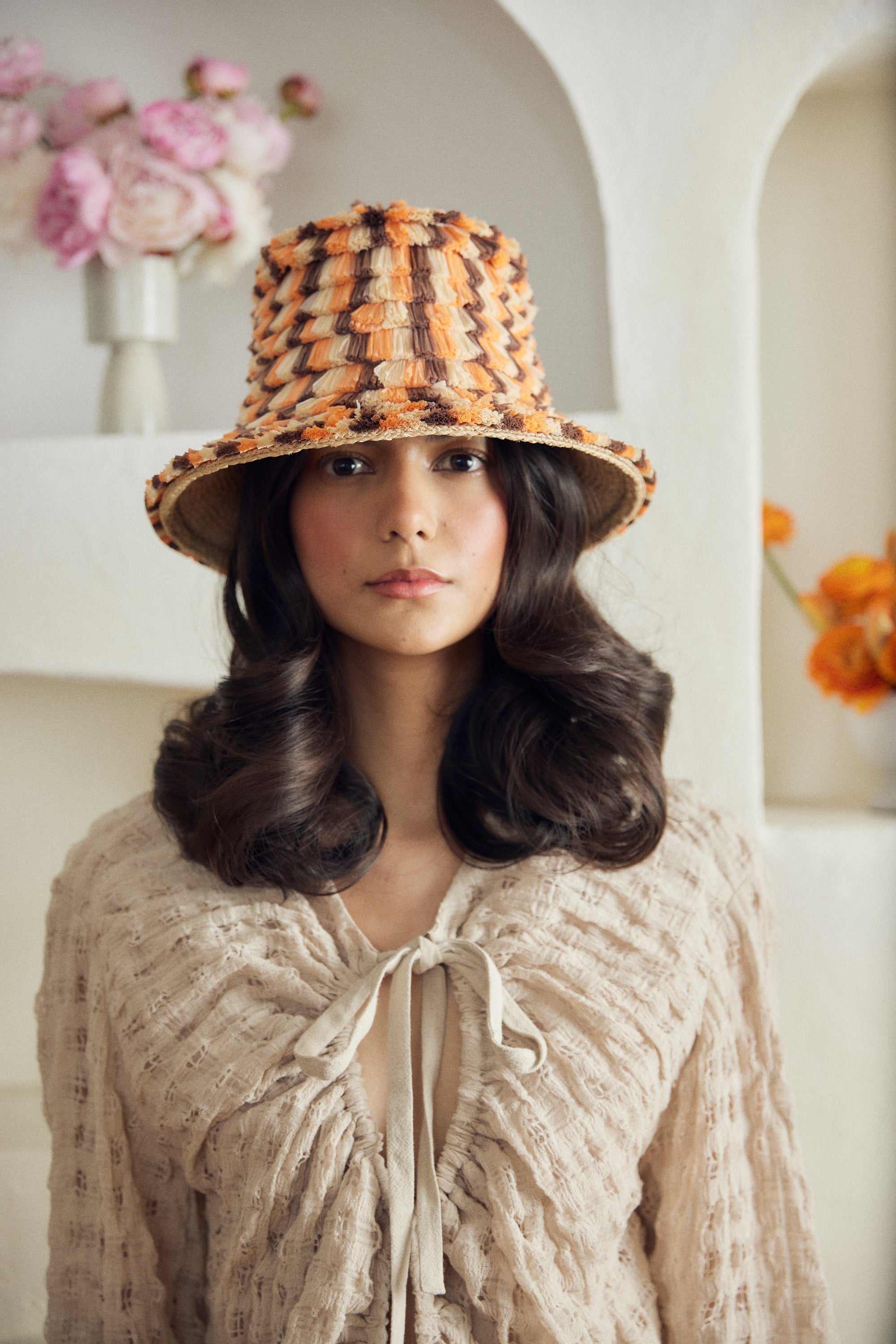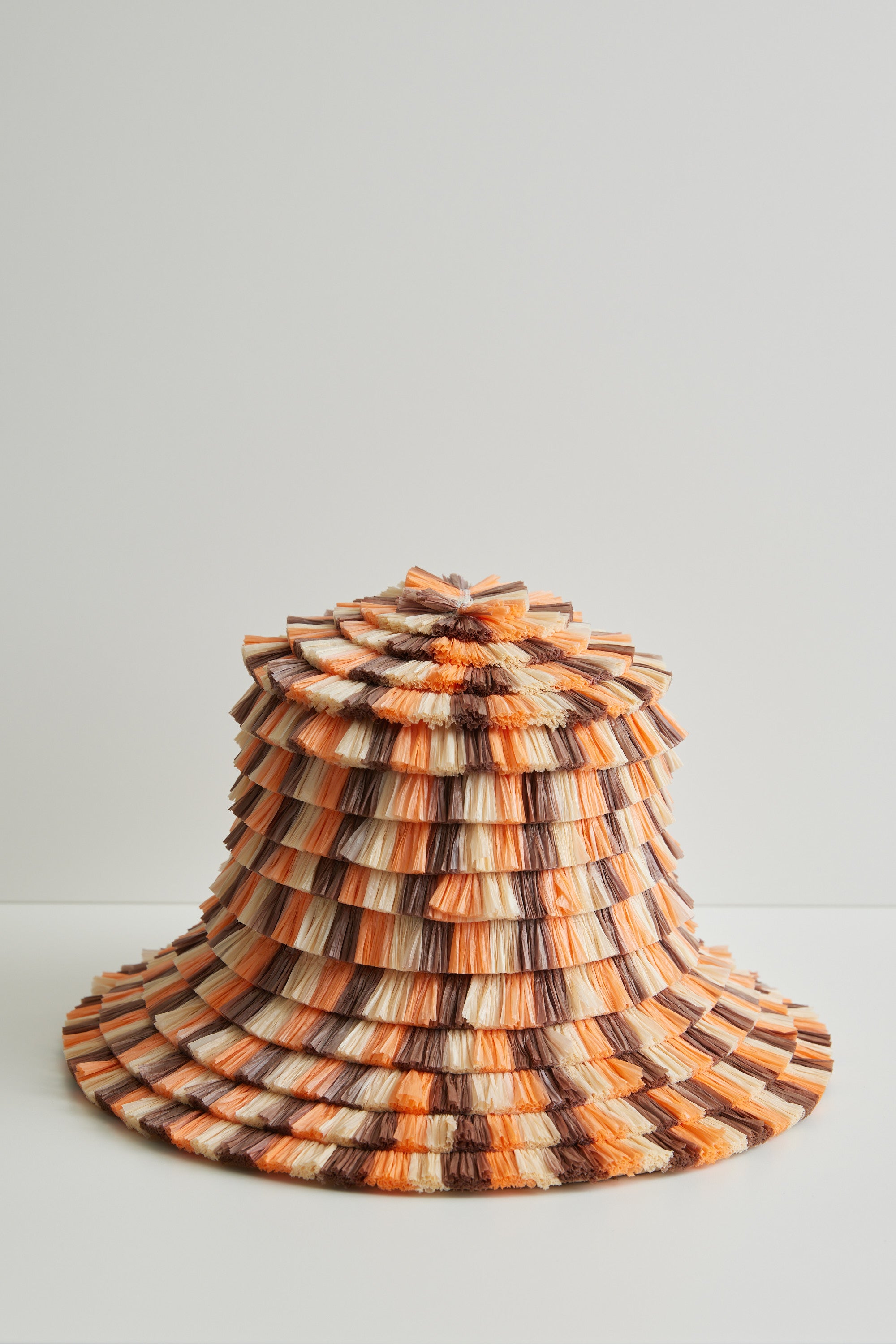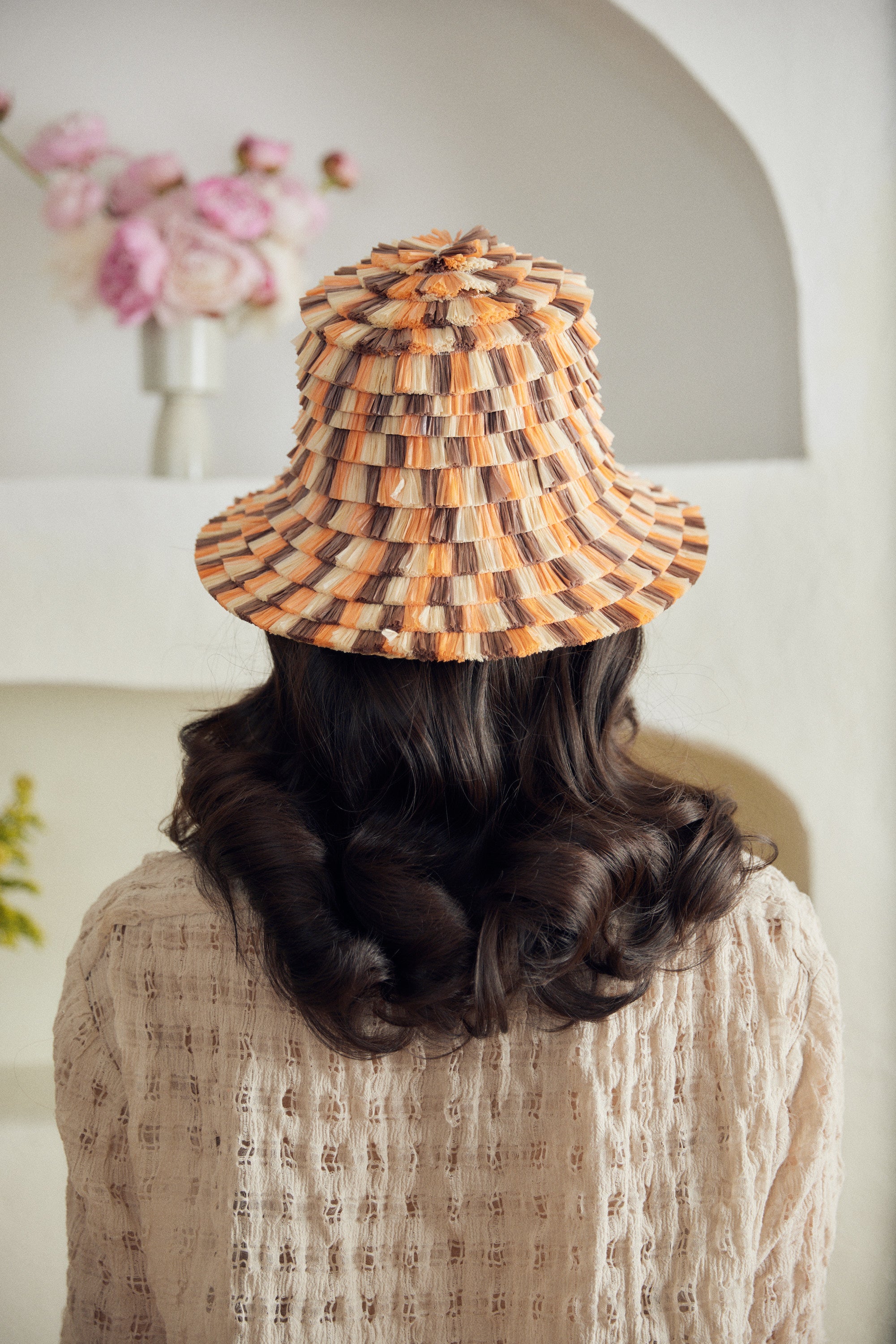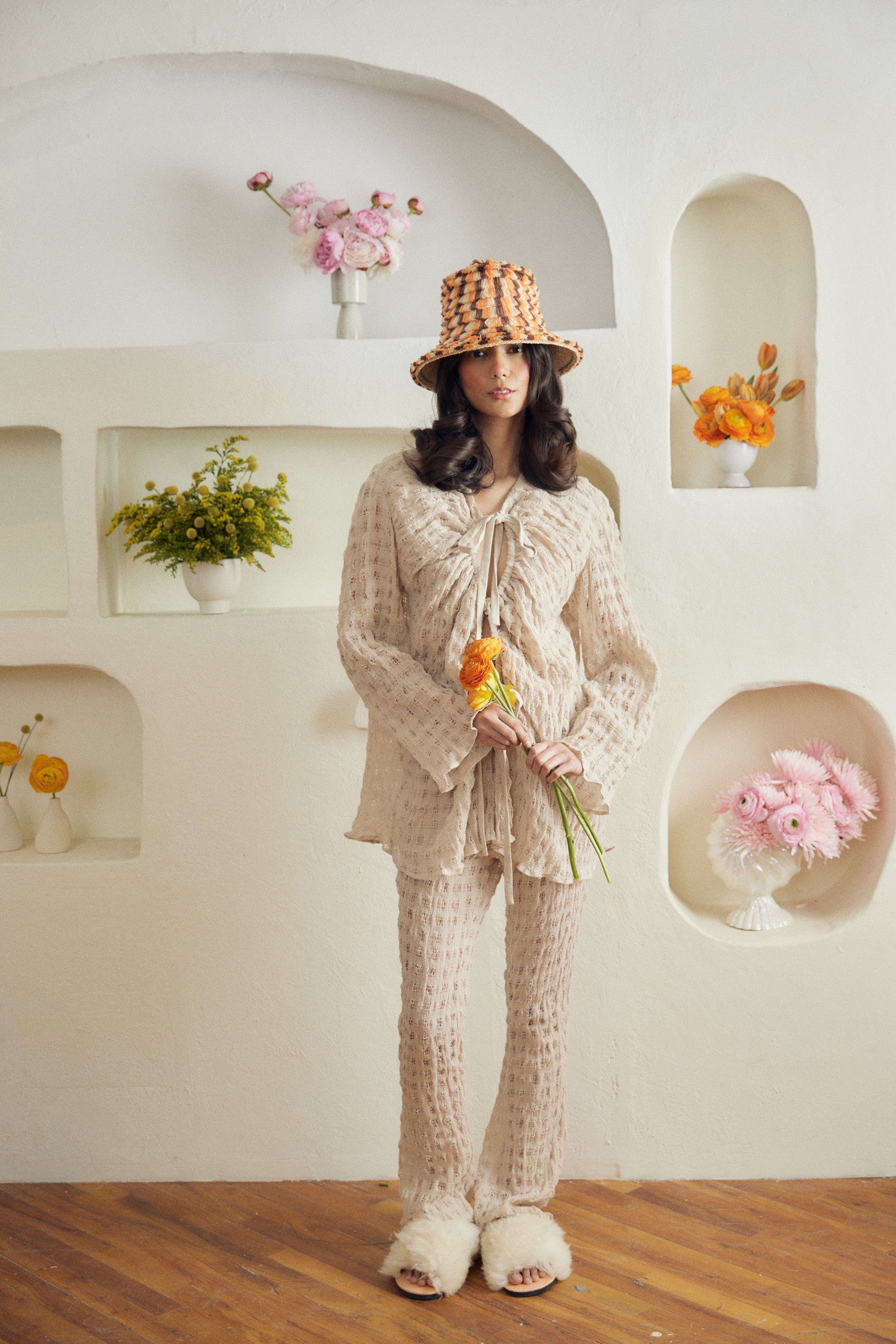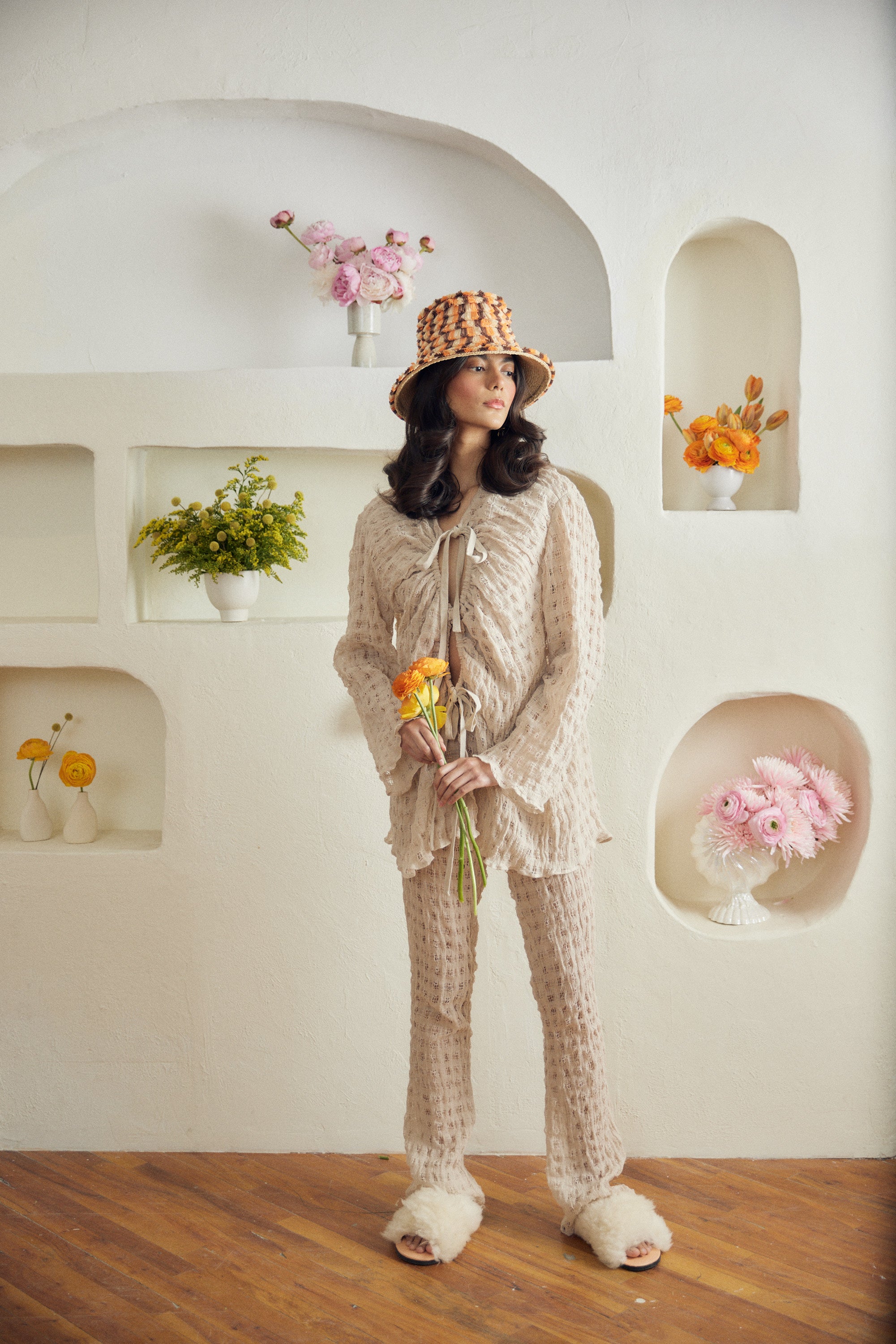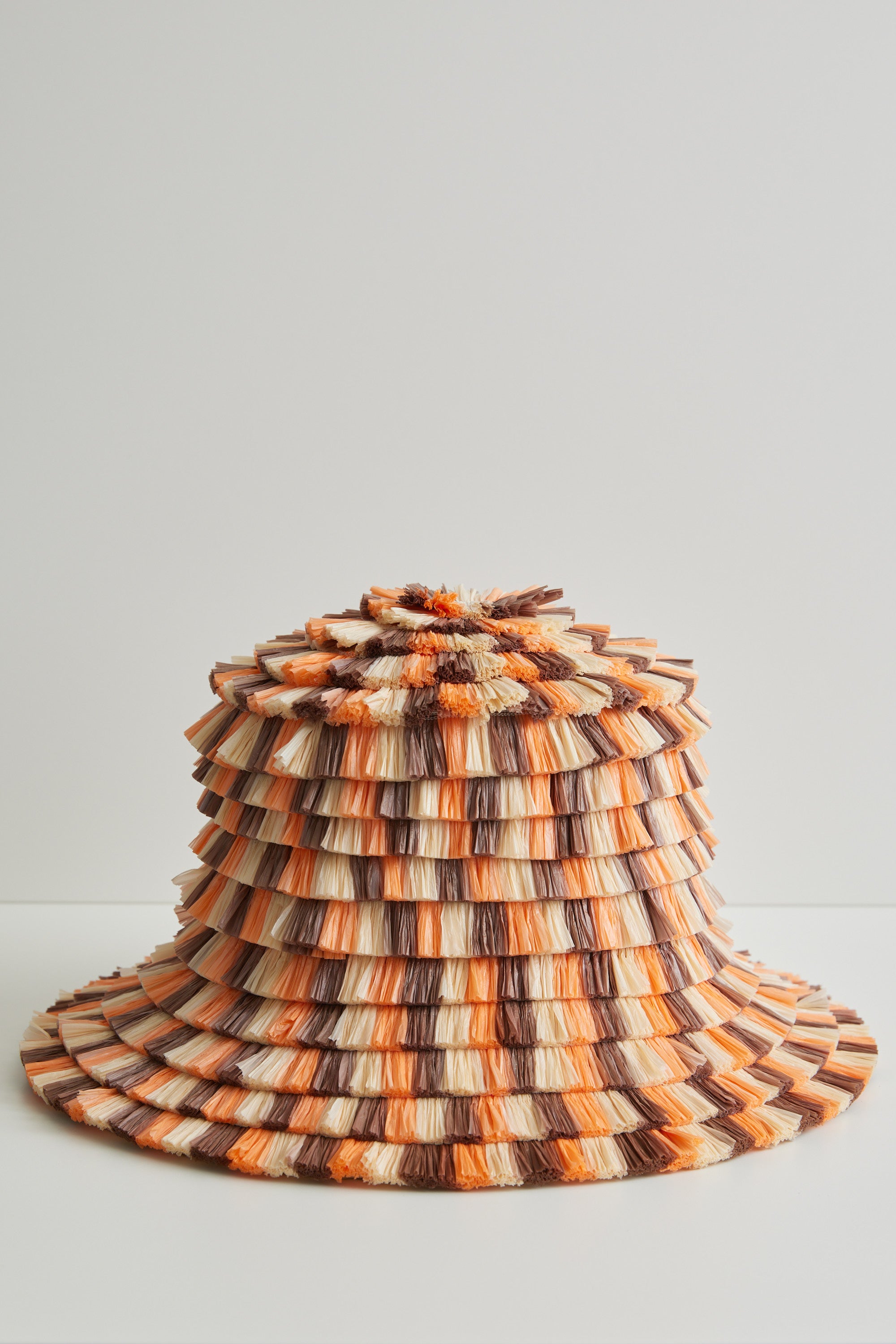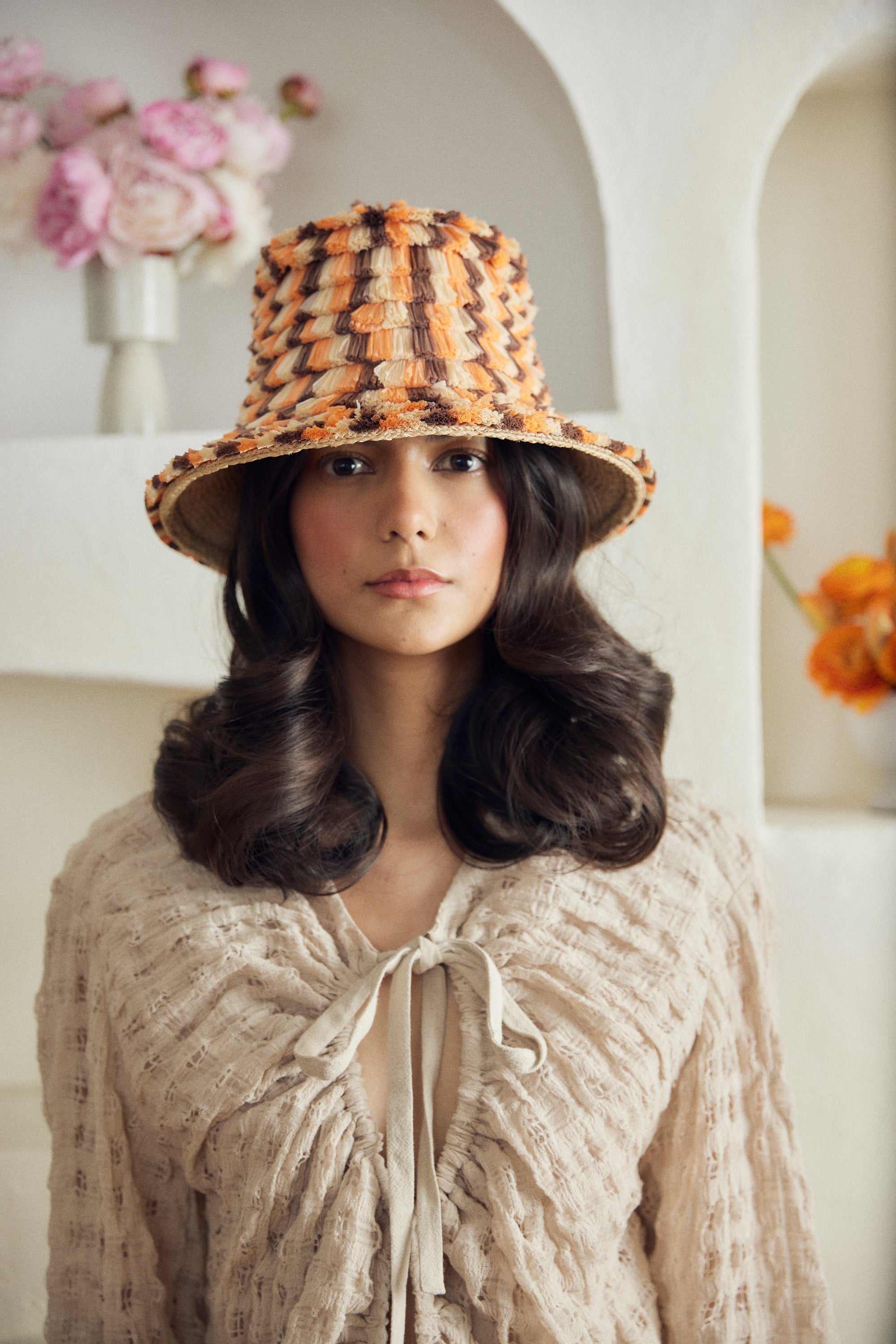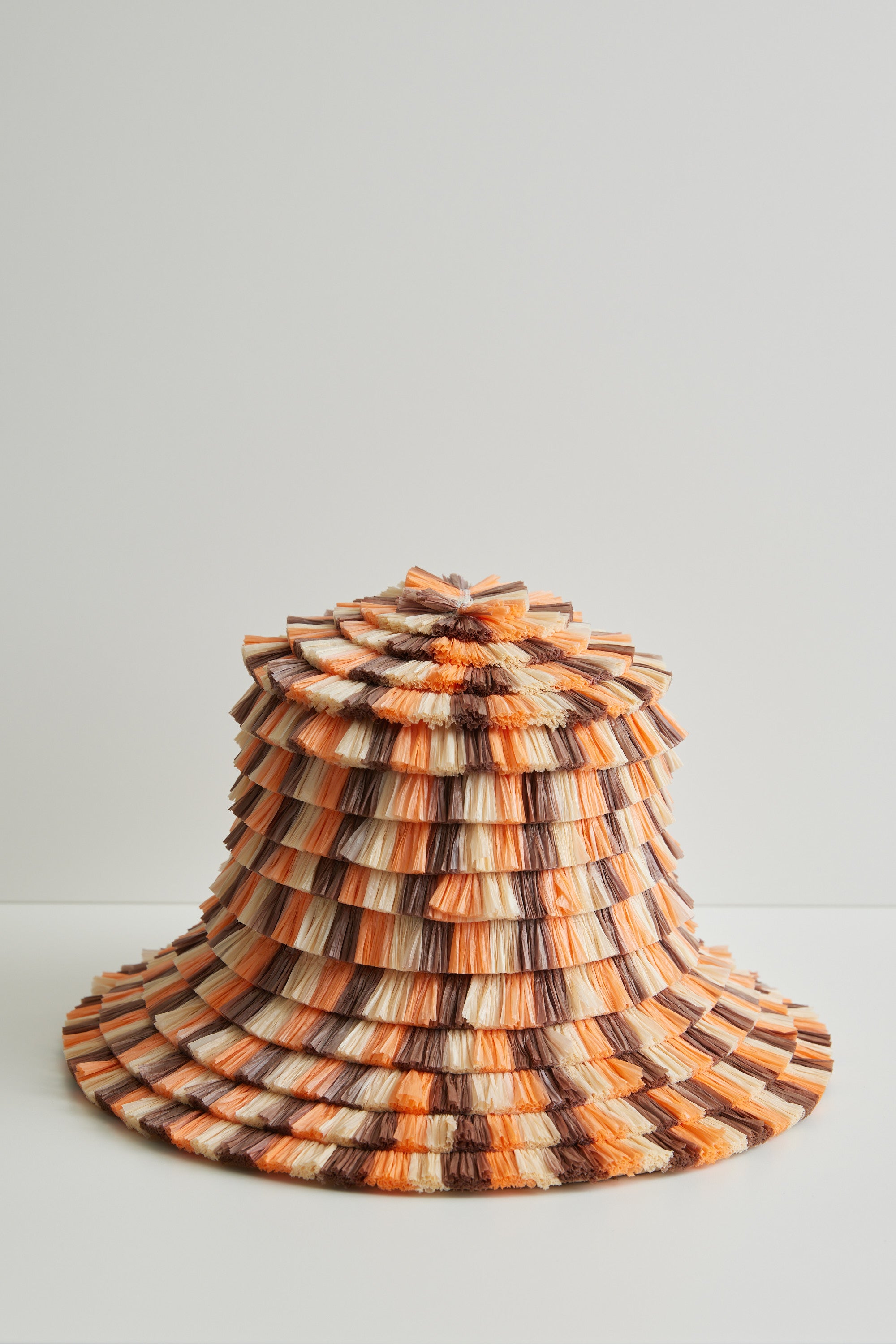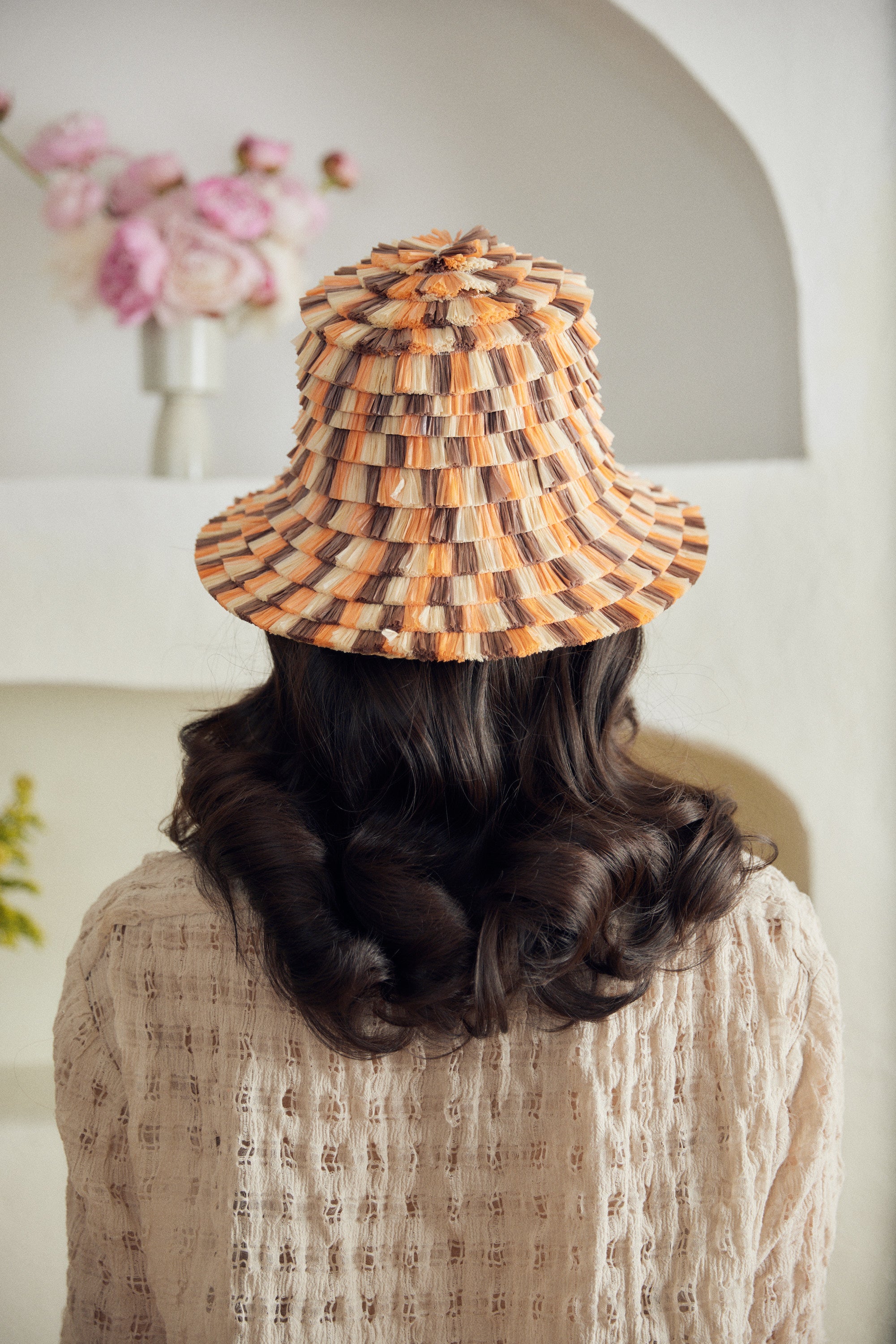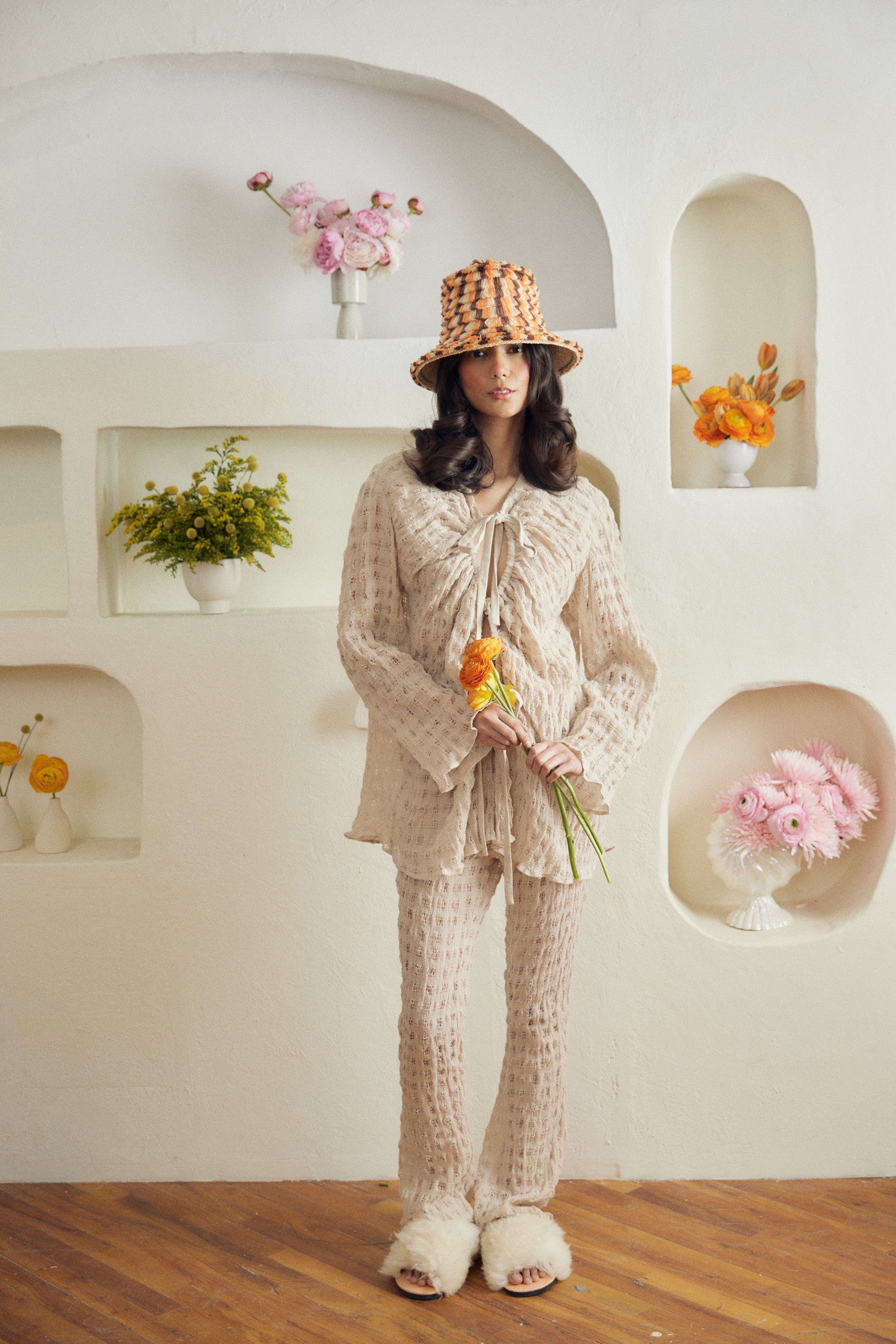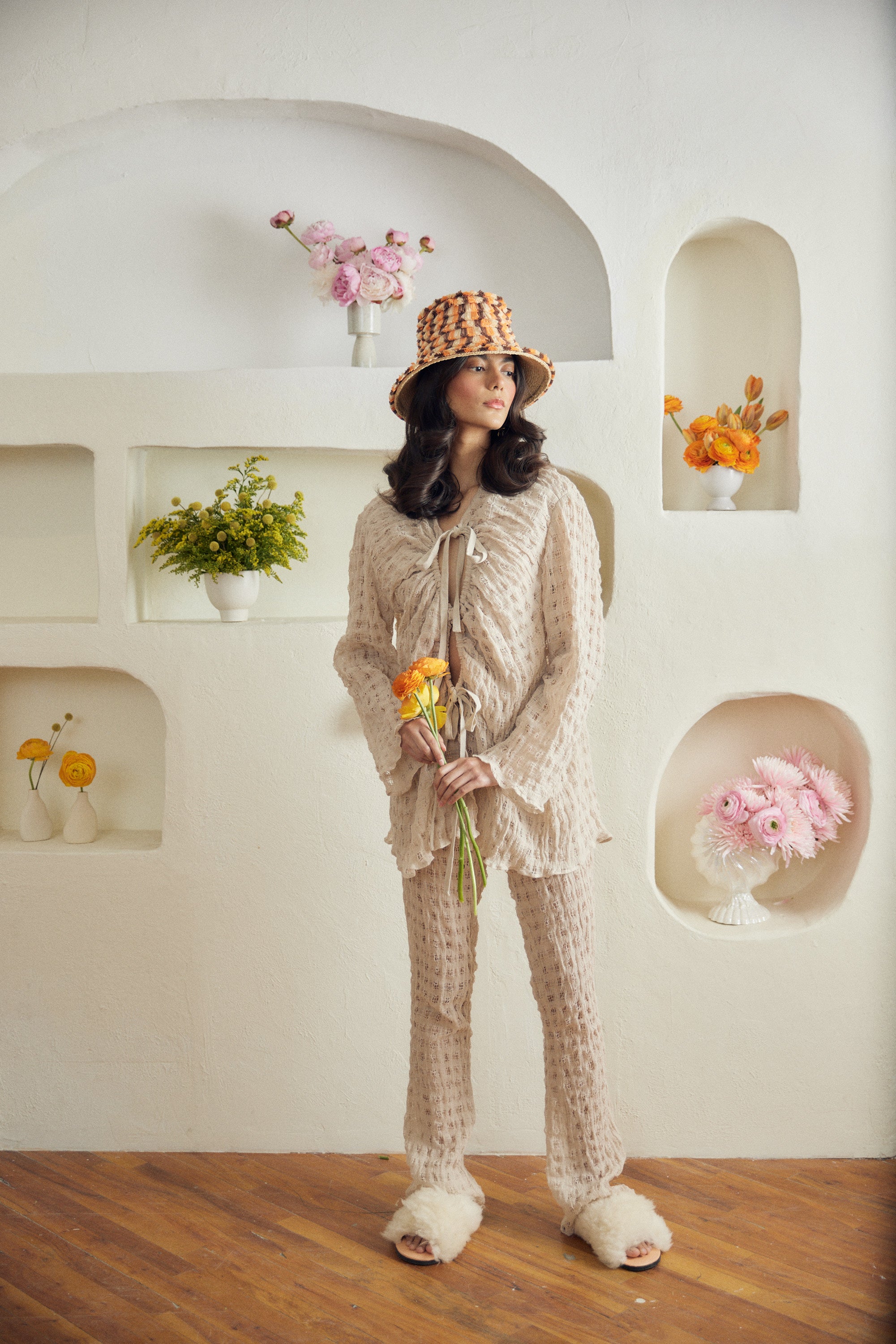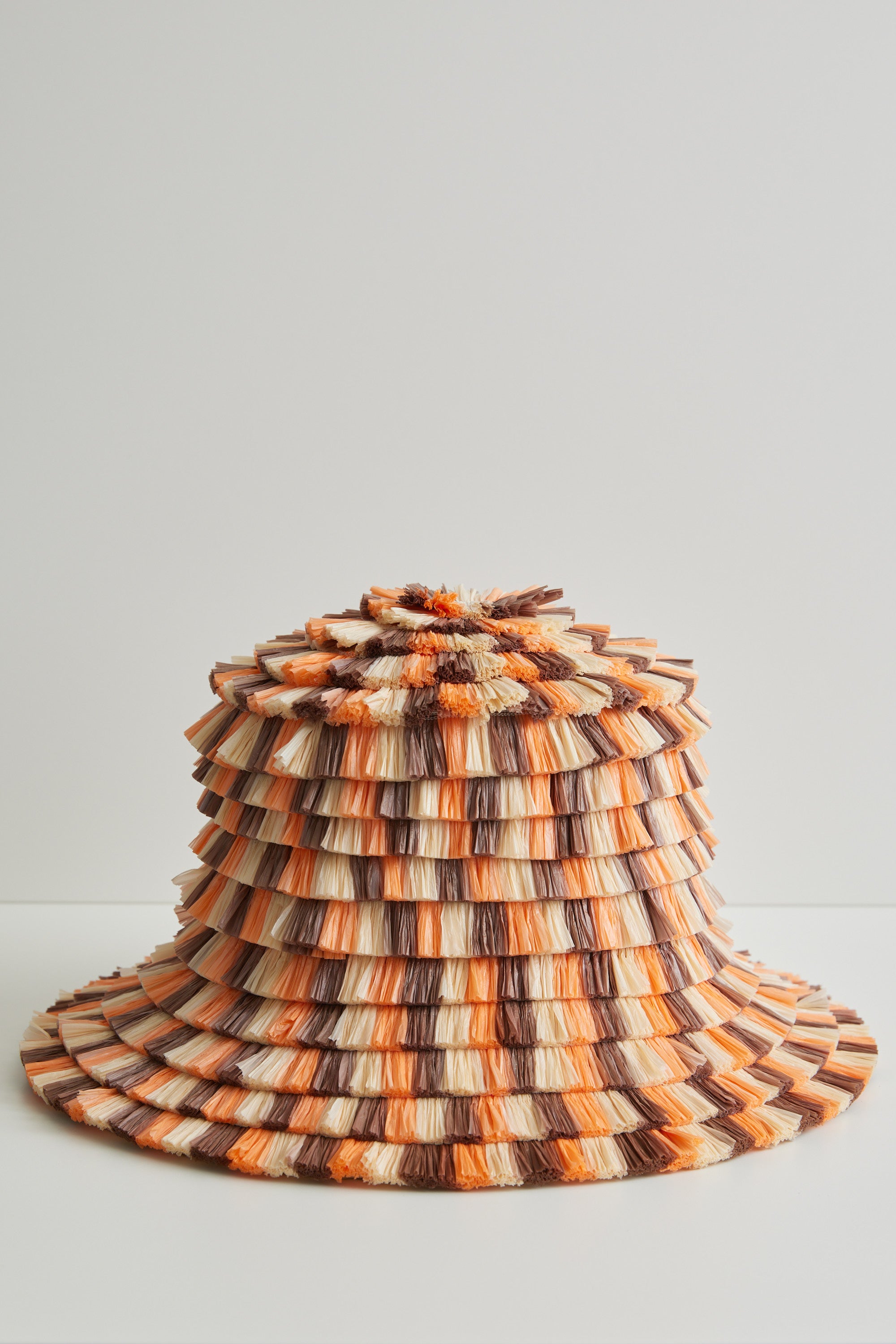 Chrysanthemum straw hat - Orange and brown straw fringe
Our Chrysanthemum straw hat is definitely a show stopper! A supple straw bucket hat that just the right amount of structure, and covered in layer upon layer of raffia straw fringe. This hat is the most time consuming hat to make out of the collection. 
A nylon wire is hand sewn around the edge of the brim in order to keep the brim where it should be, while still being pliable. It is then covered with braided raffia straw. Everything is hand sewn, but no stitched are visible as we follow the weave in the straw to hide the stitches.
Because all hats are made by hand, slight variations such as the coarseness or shade of the straw fiber may occur from one hat to another, which makes them all the more unique.
12 inch diameter - 4 inches high from the base of the crown on the highest side of the hat when worn.

Click here if you would like to know how to take your measurements.
-100% Natural natural straw
****Please note that this hat is made to order and that you should expect 10-14 business days before it is ready to ship****