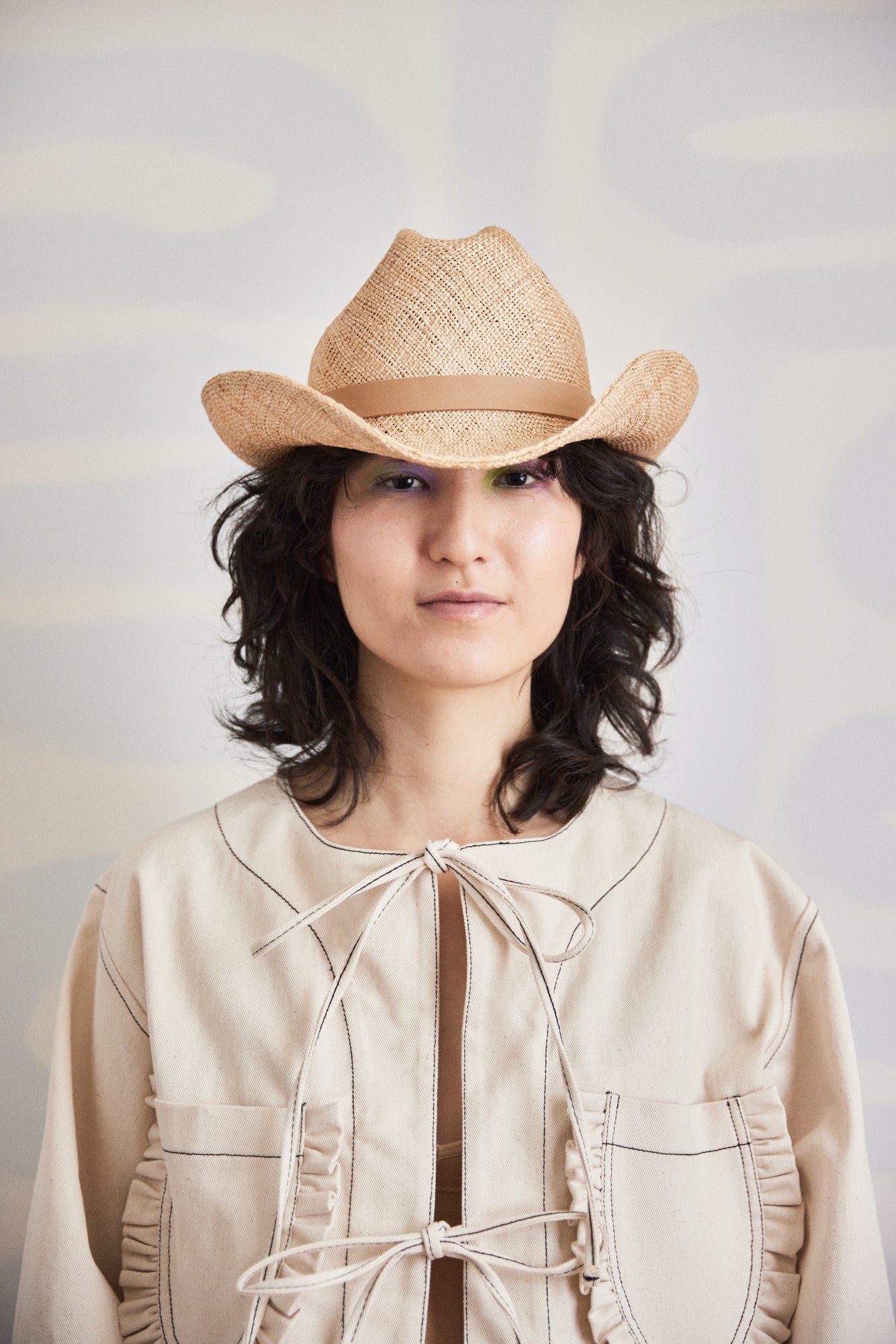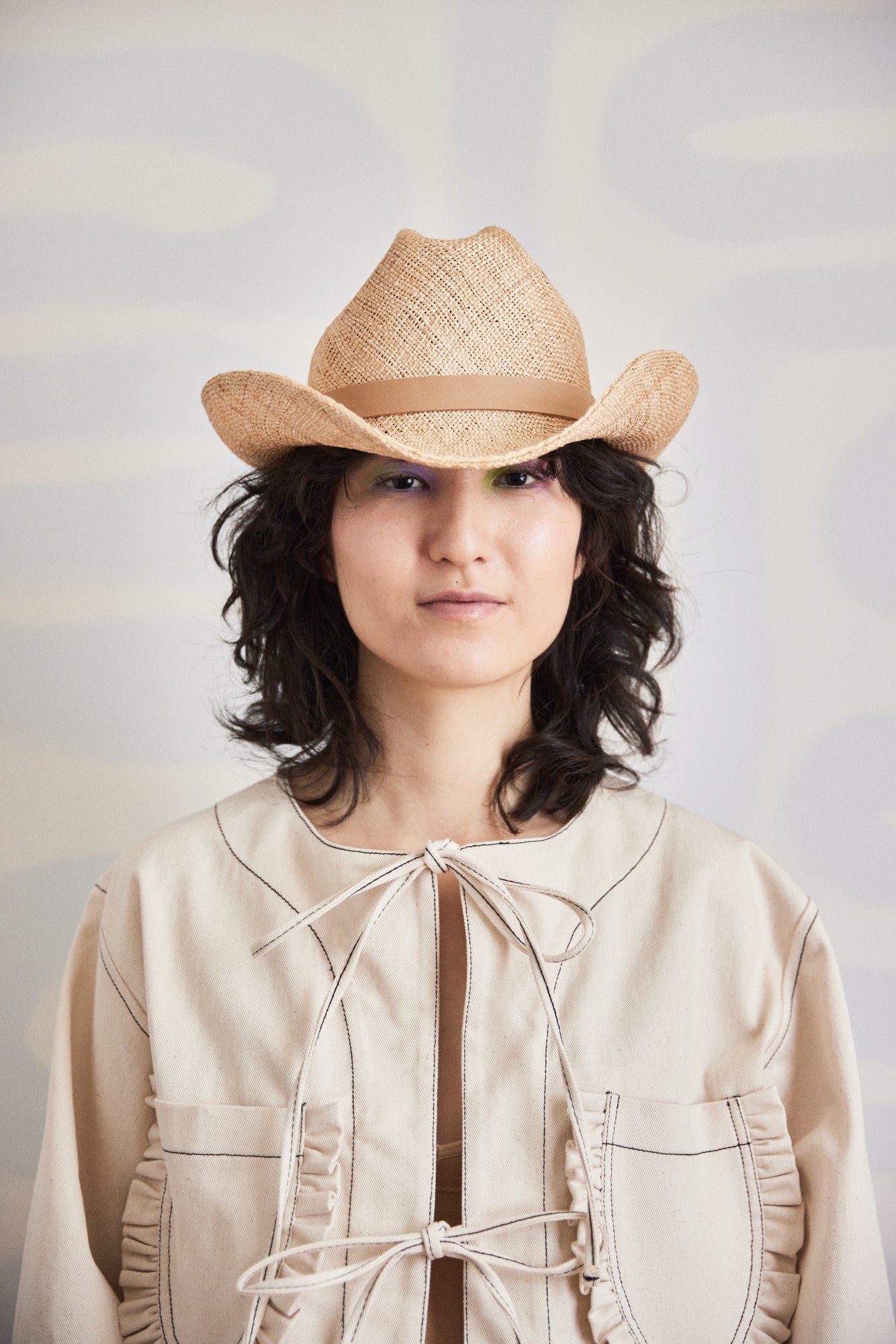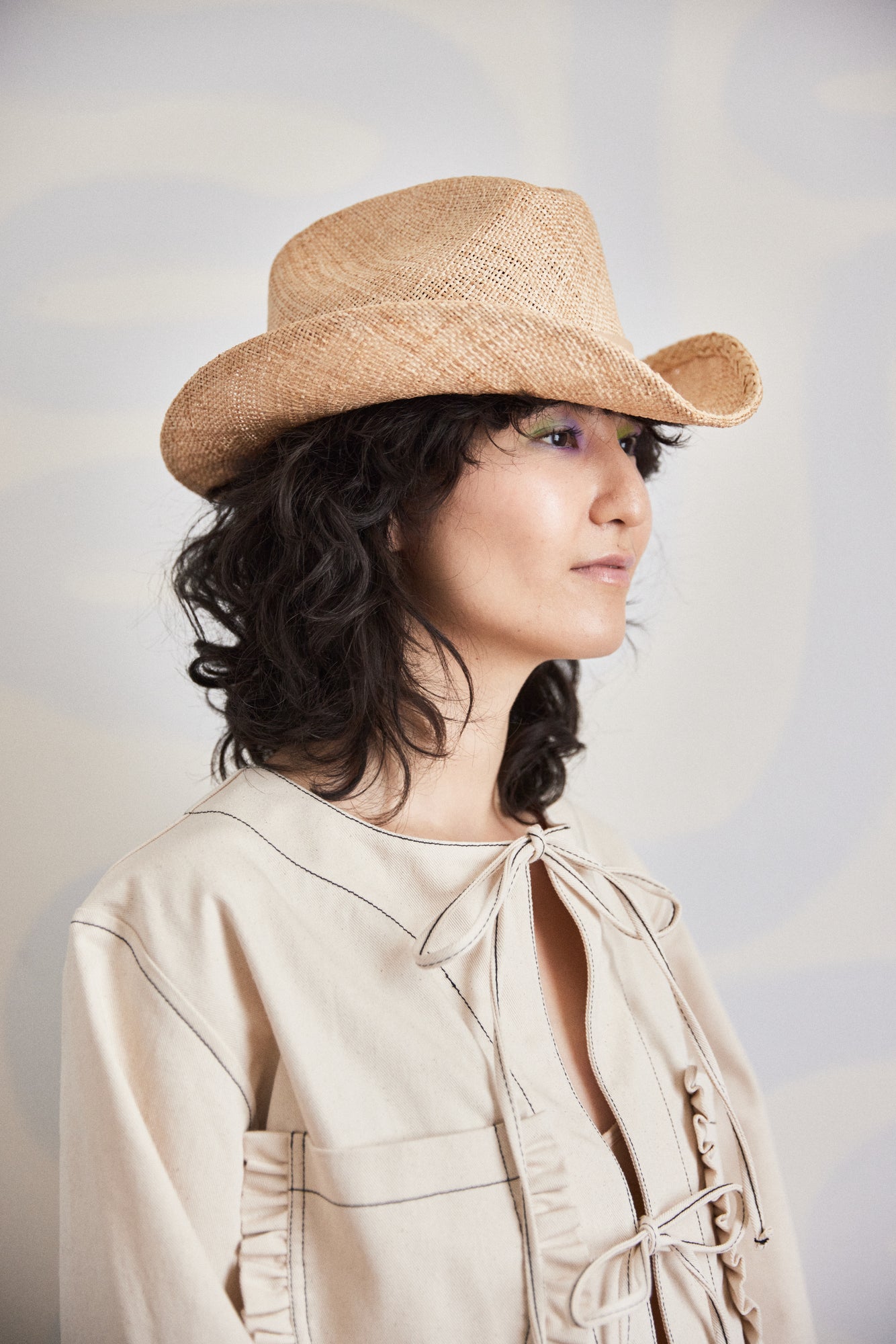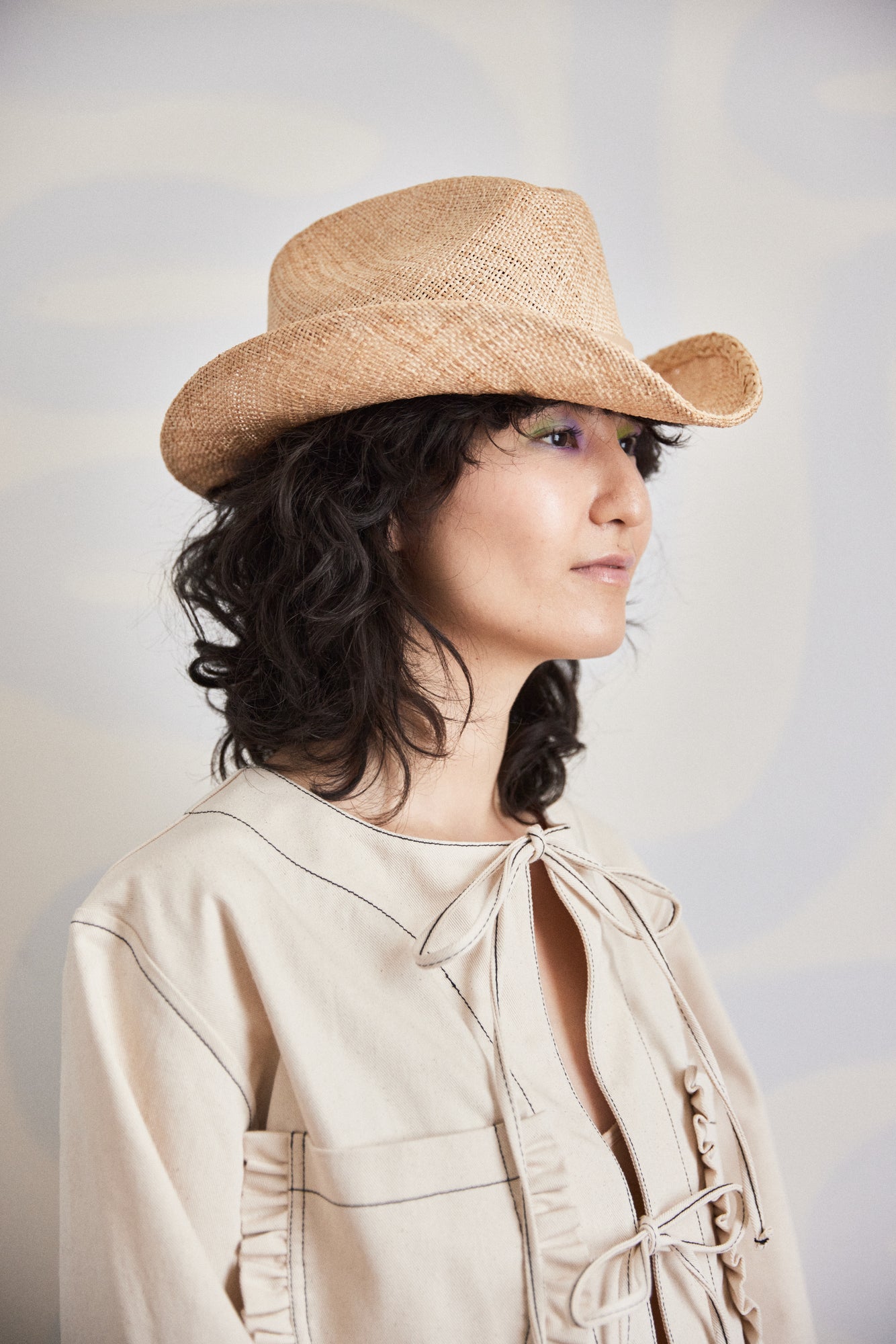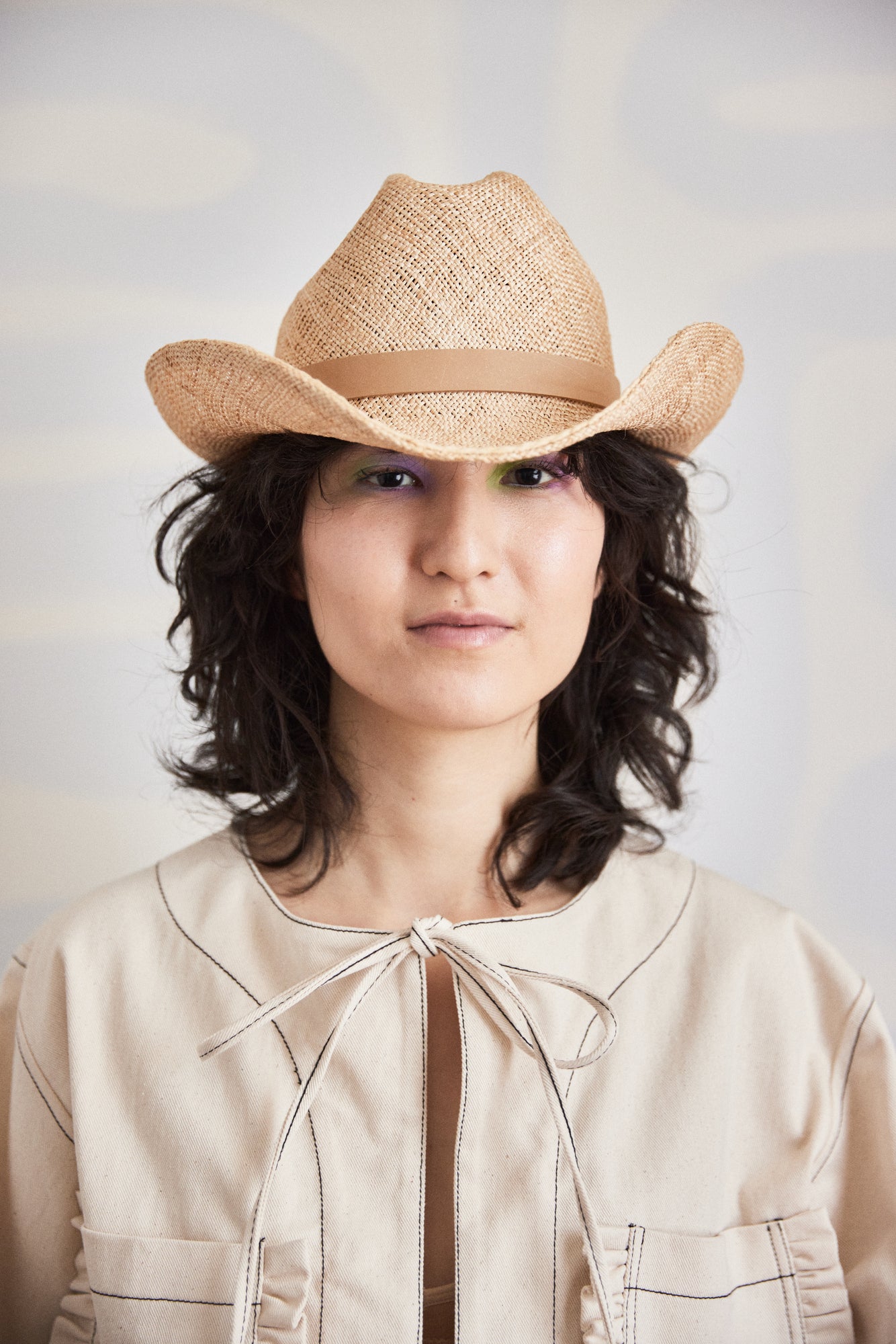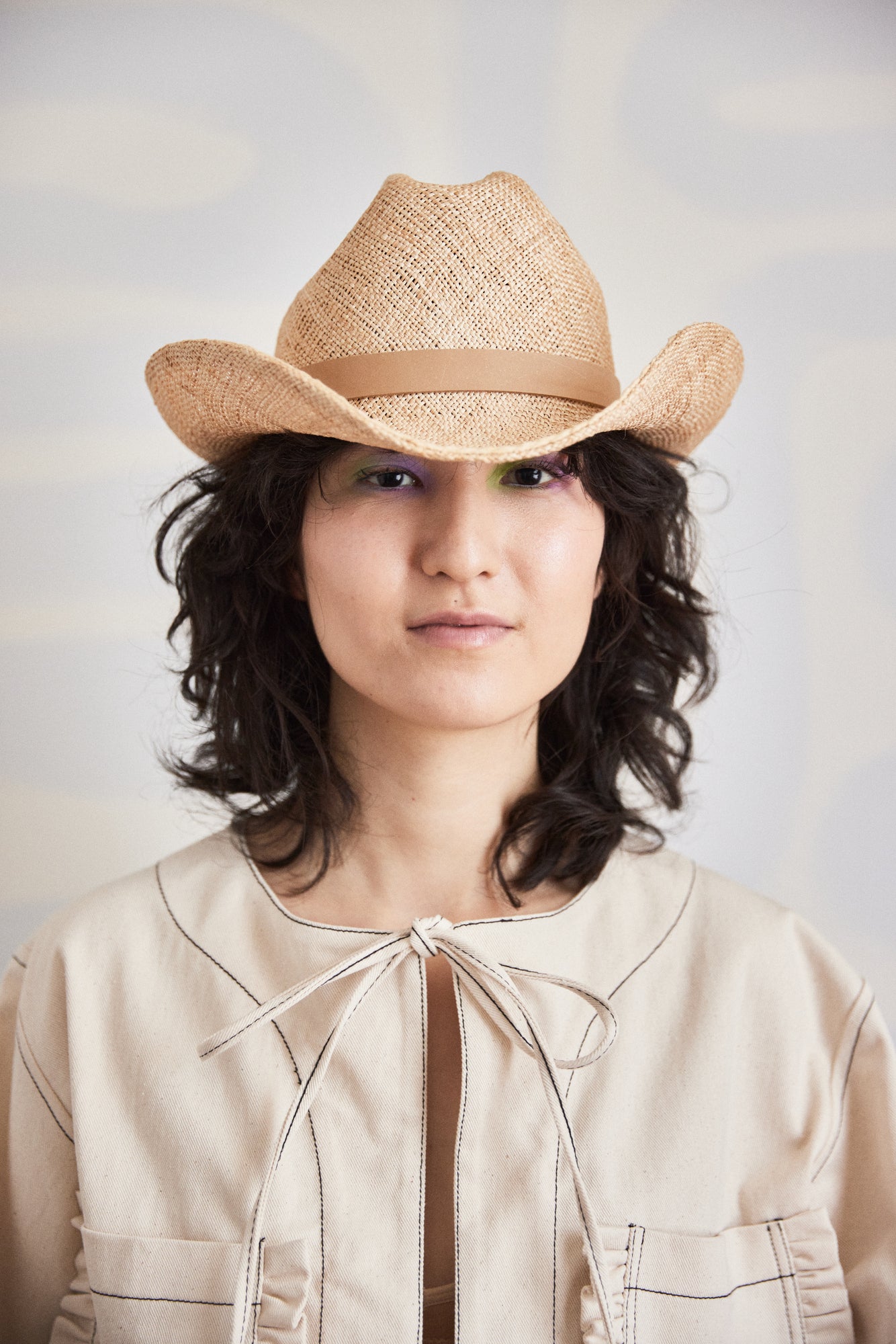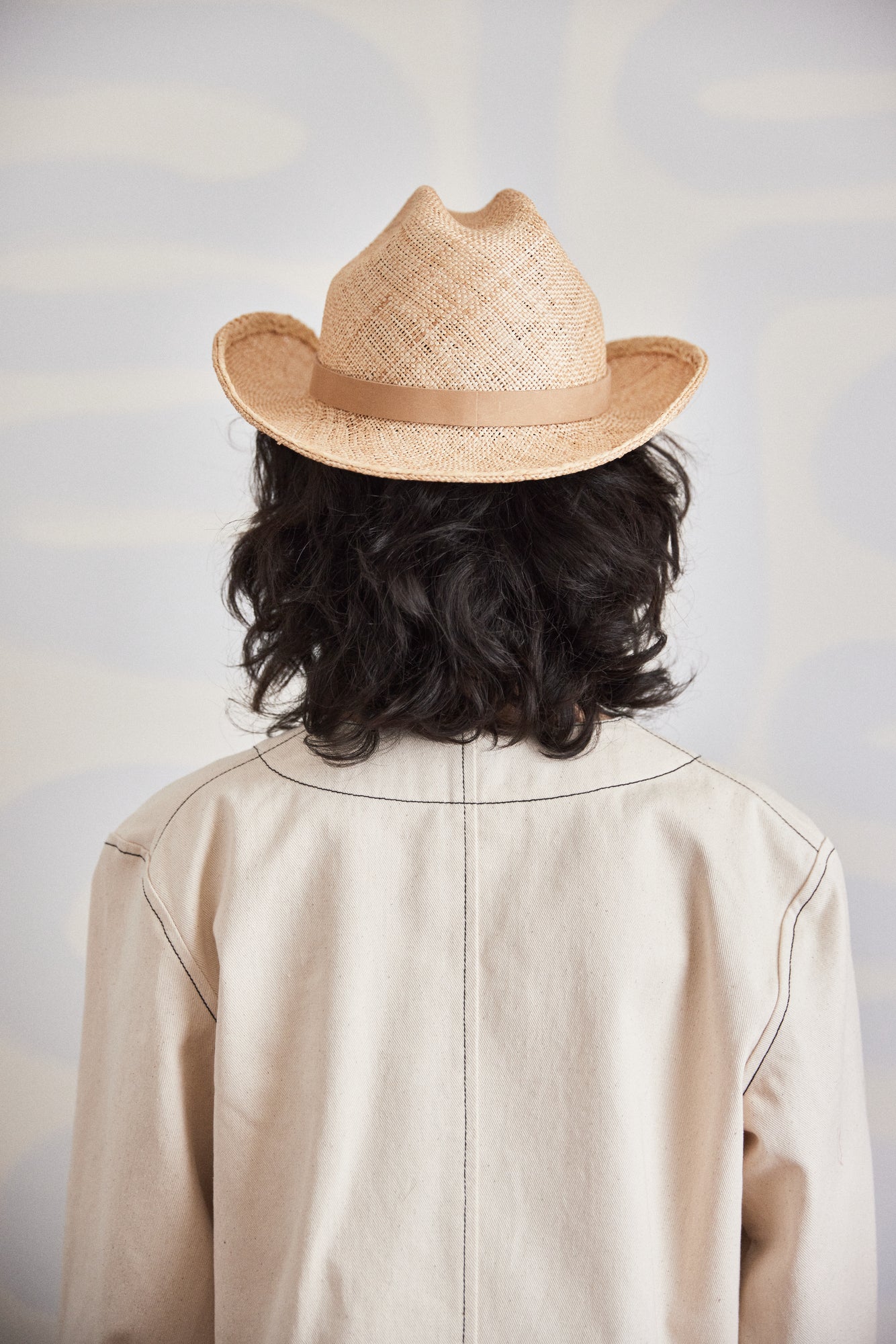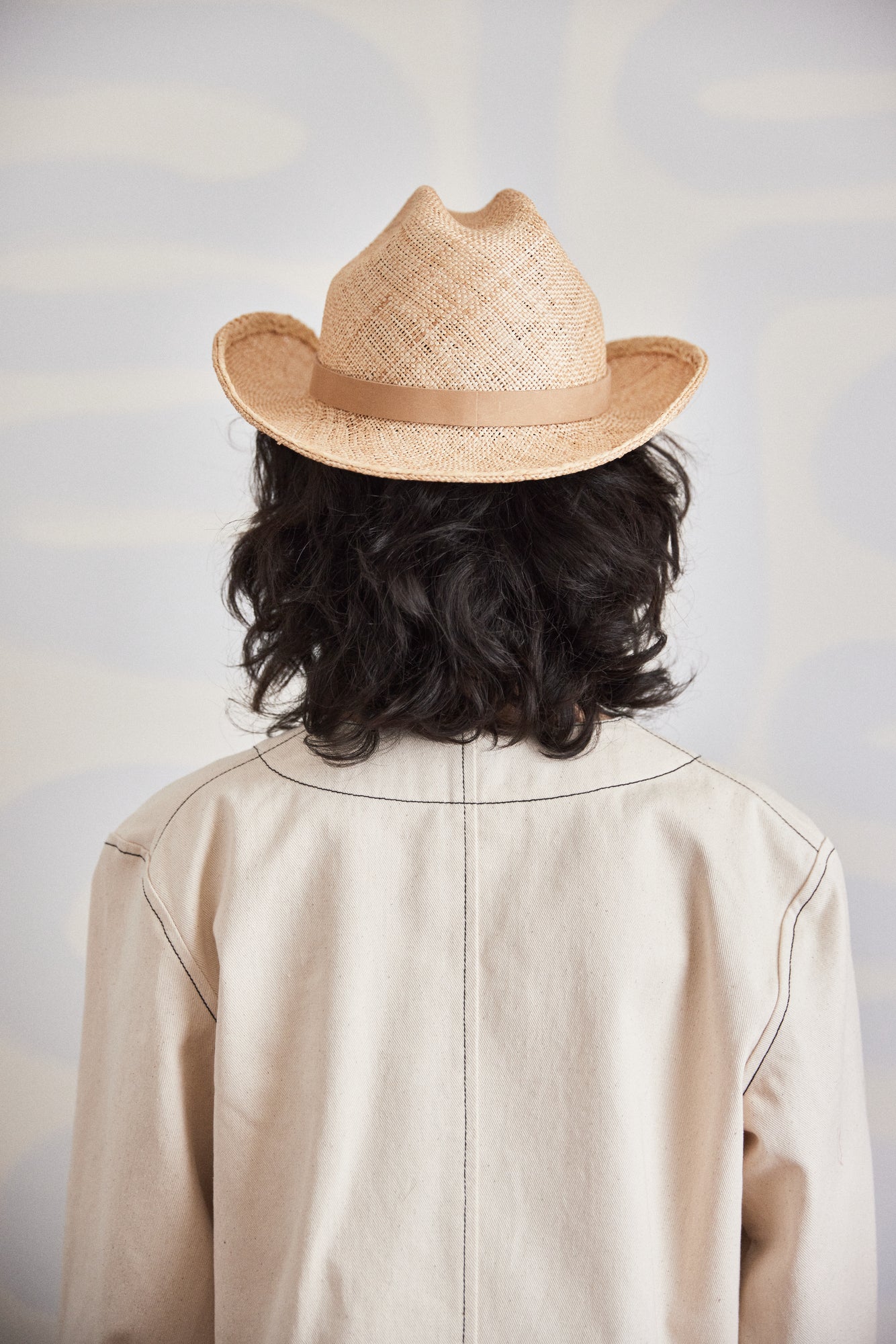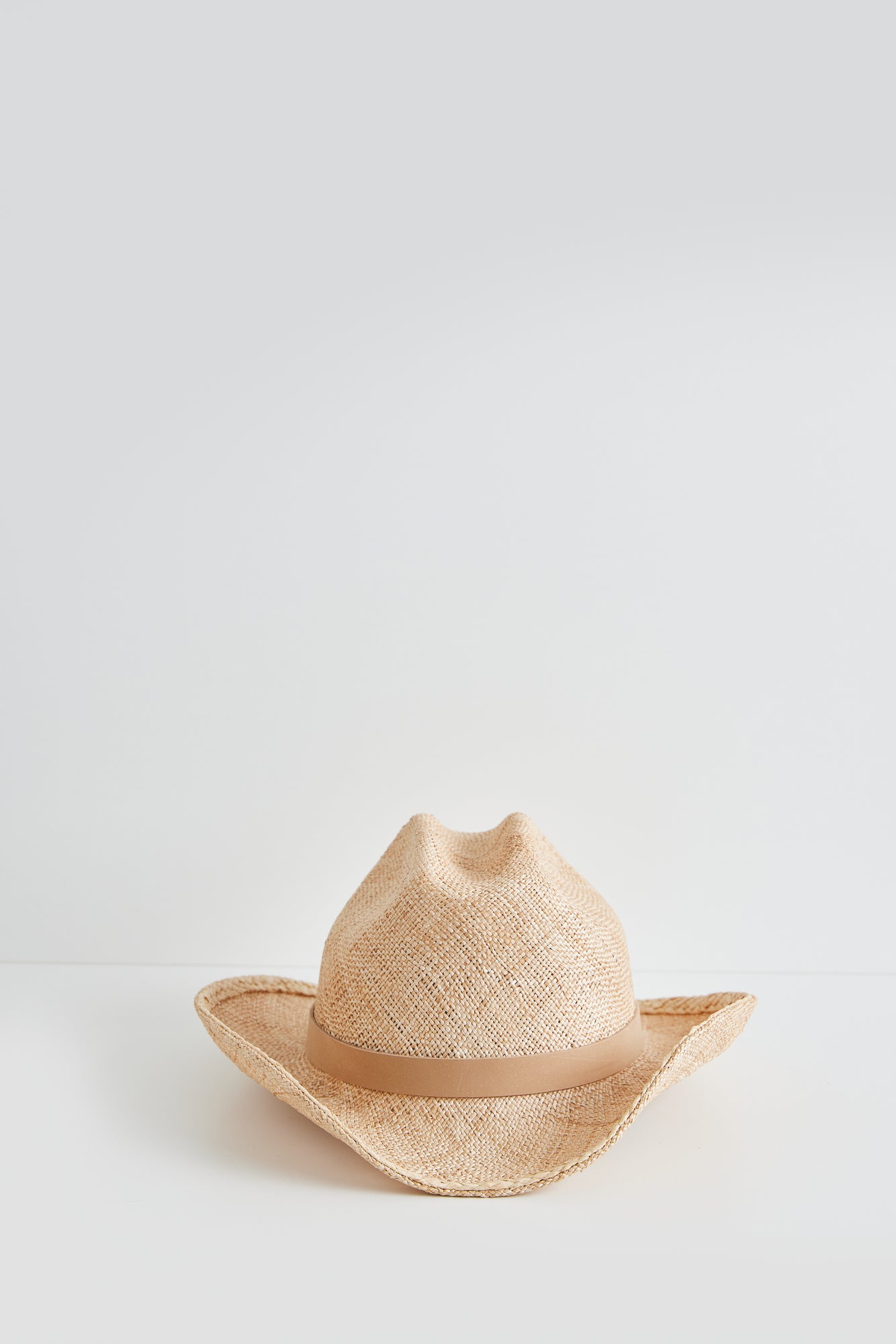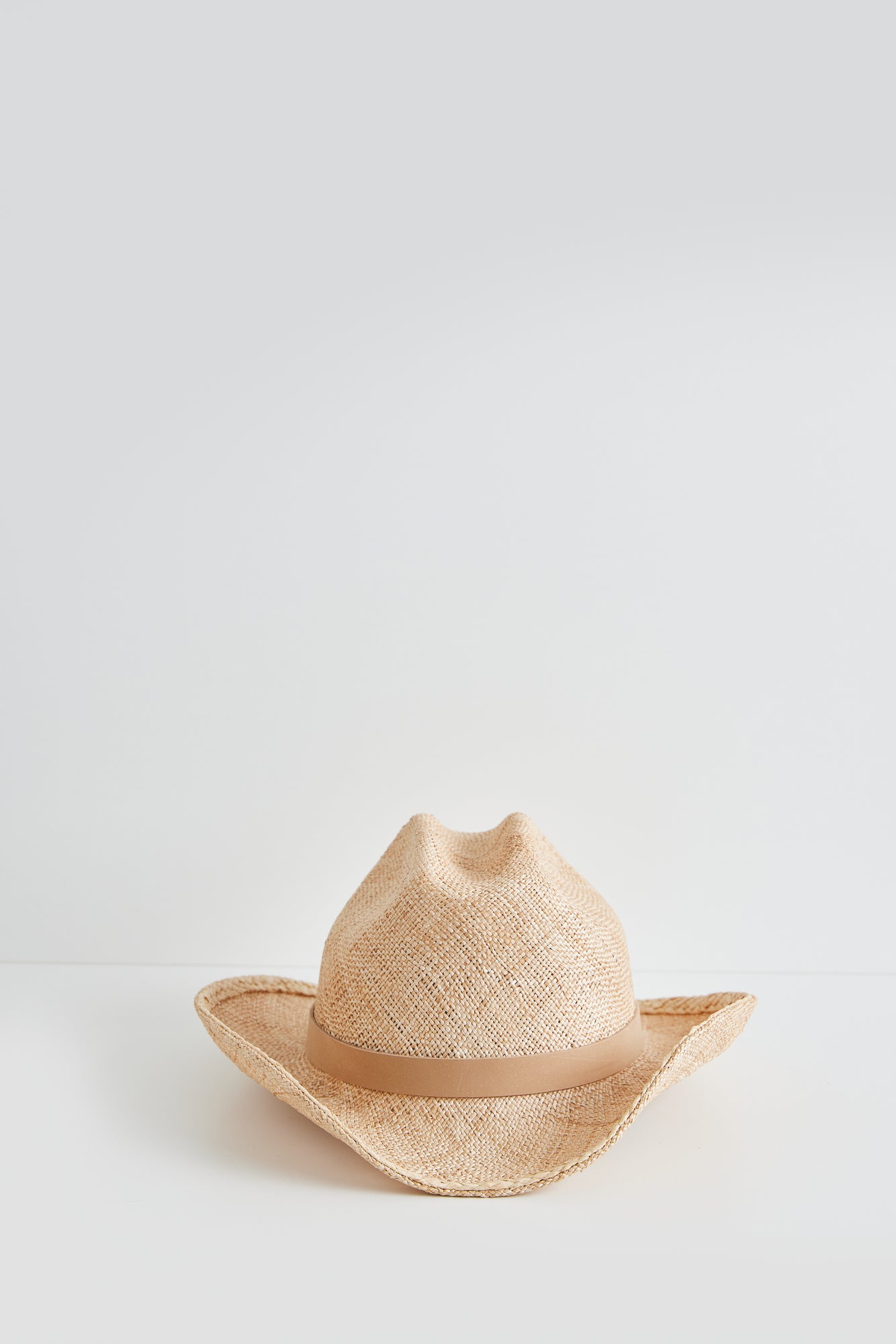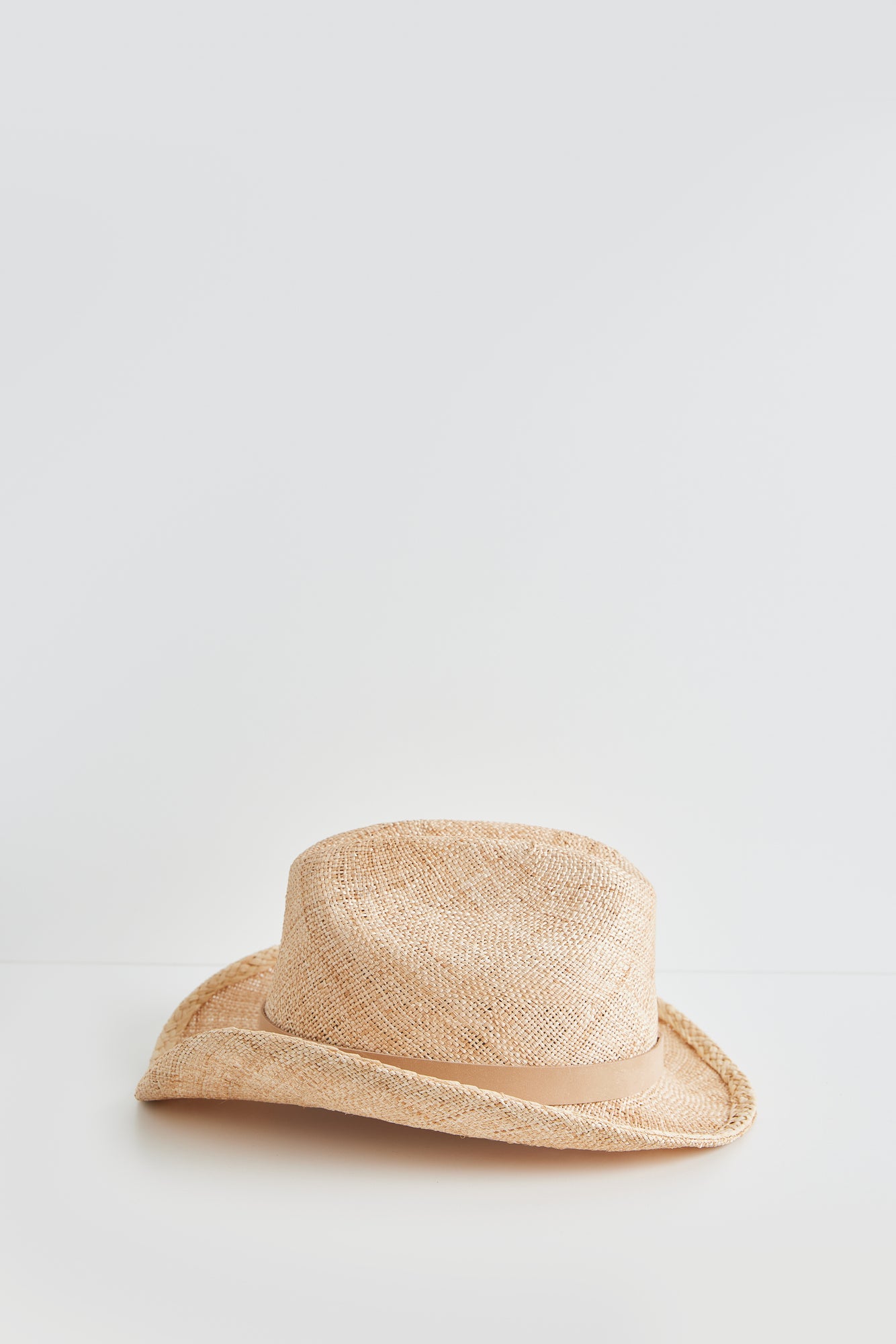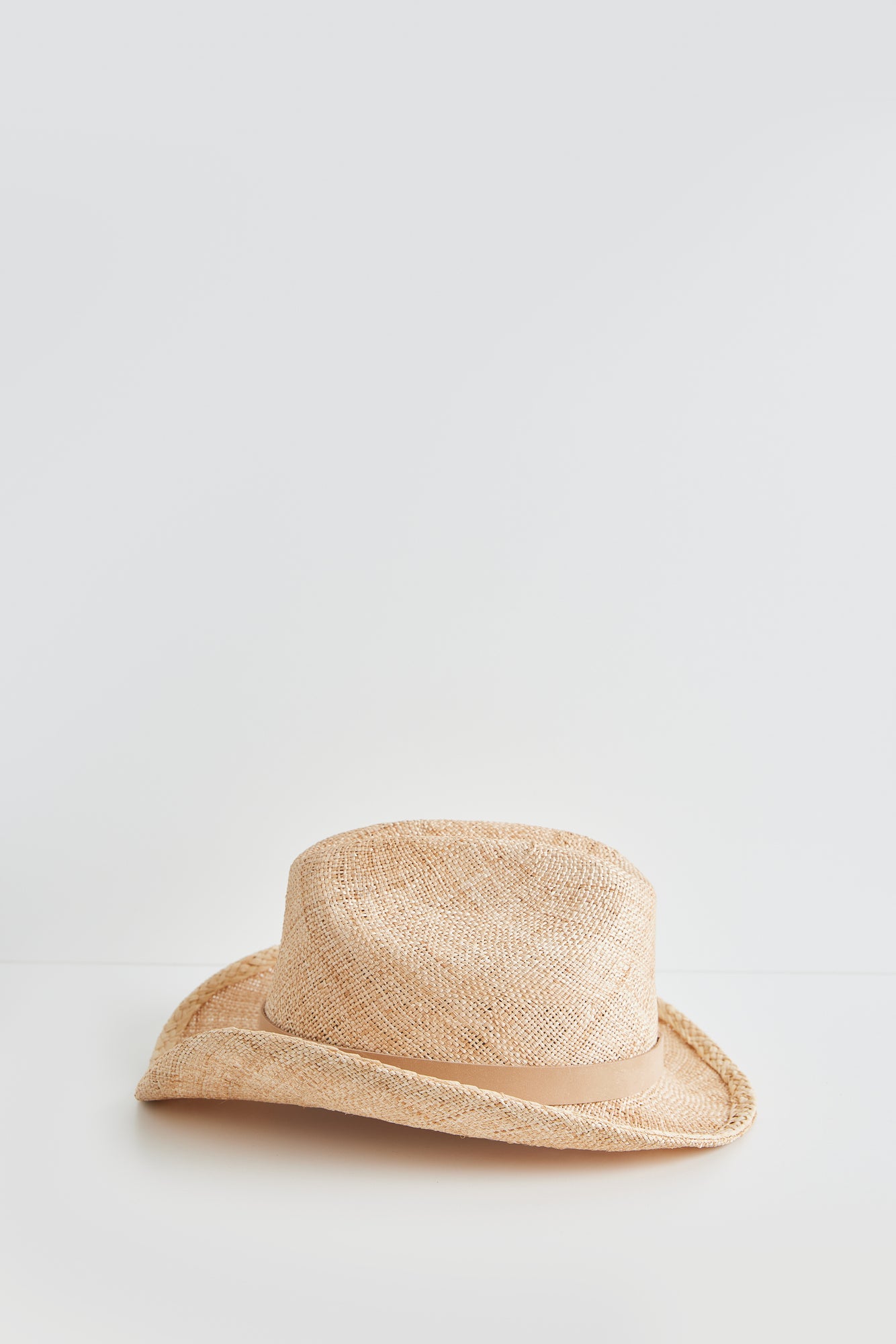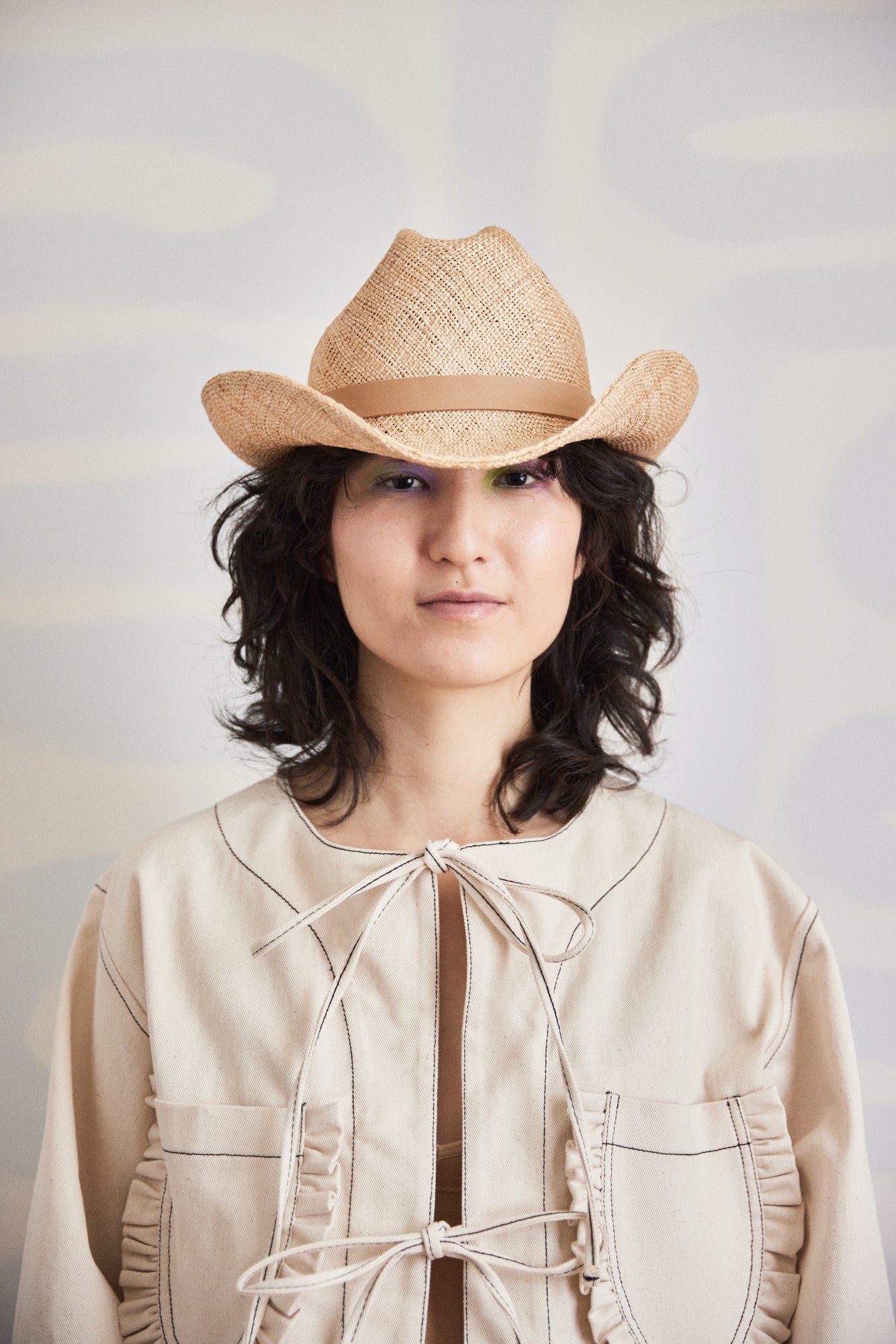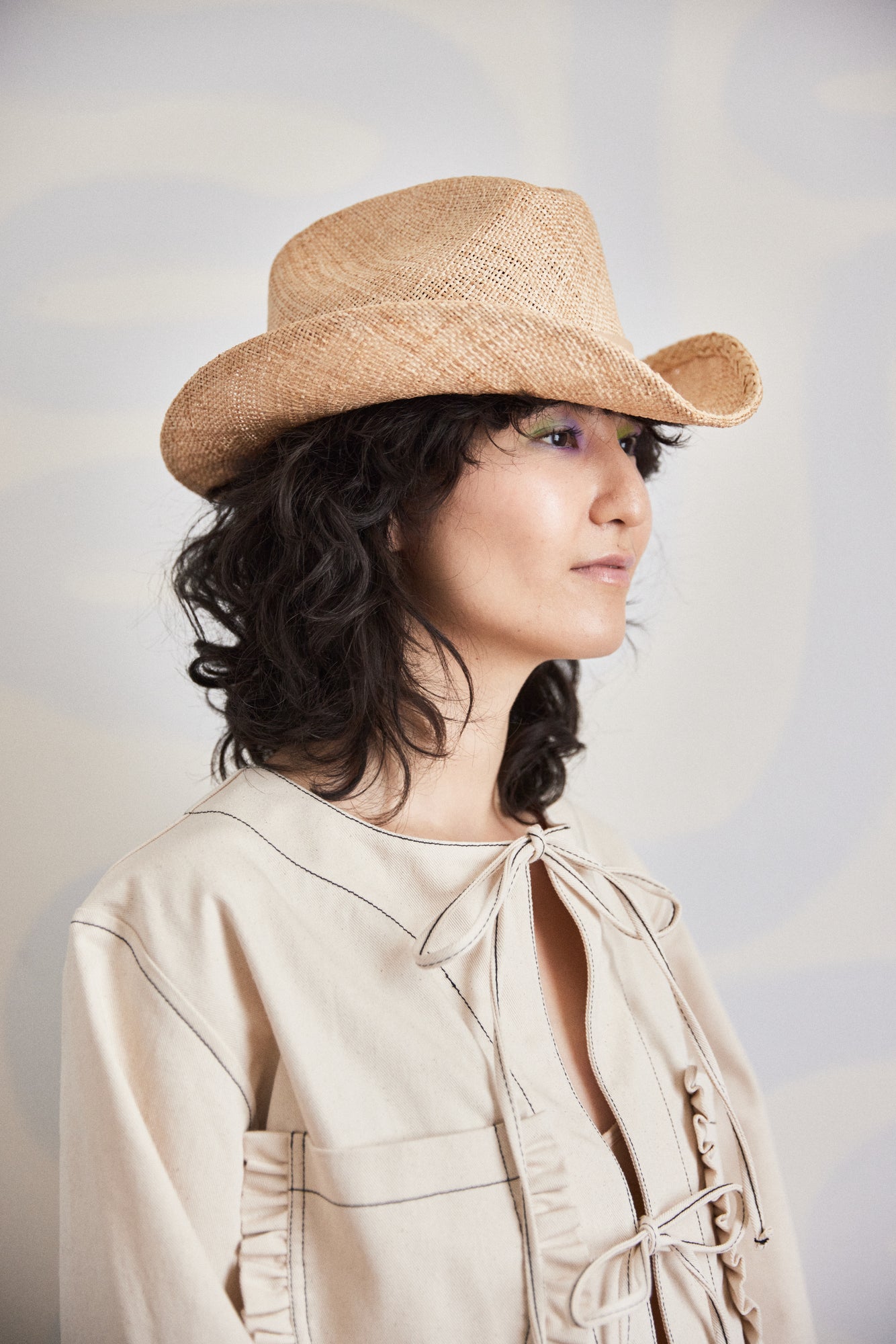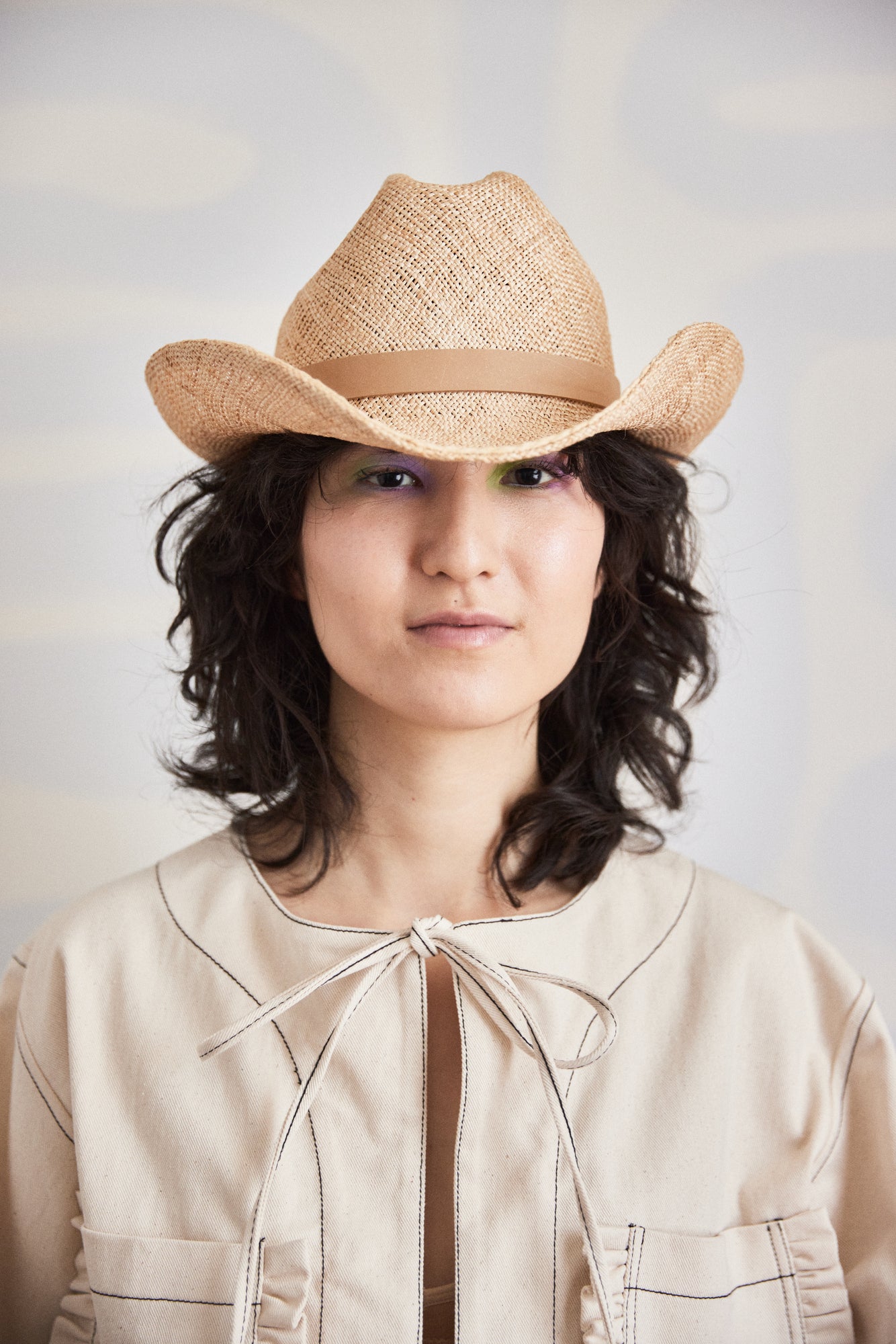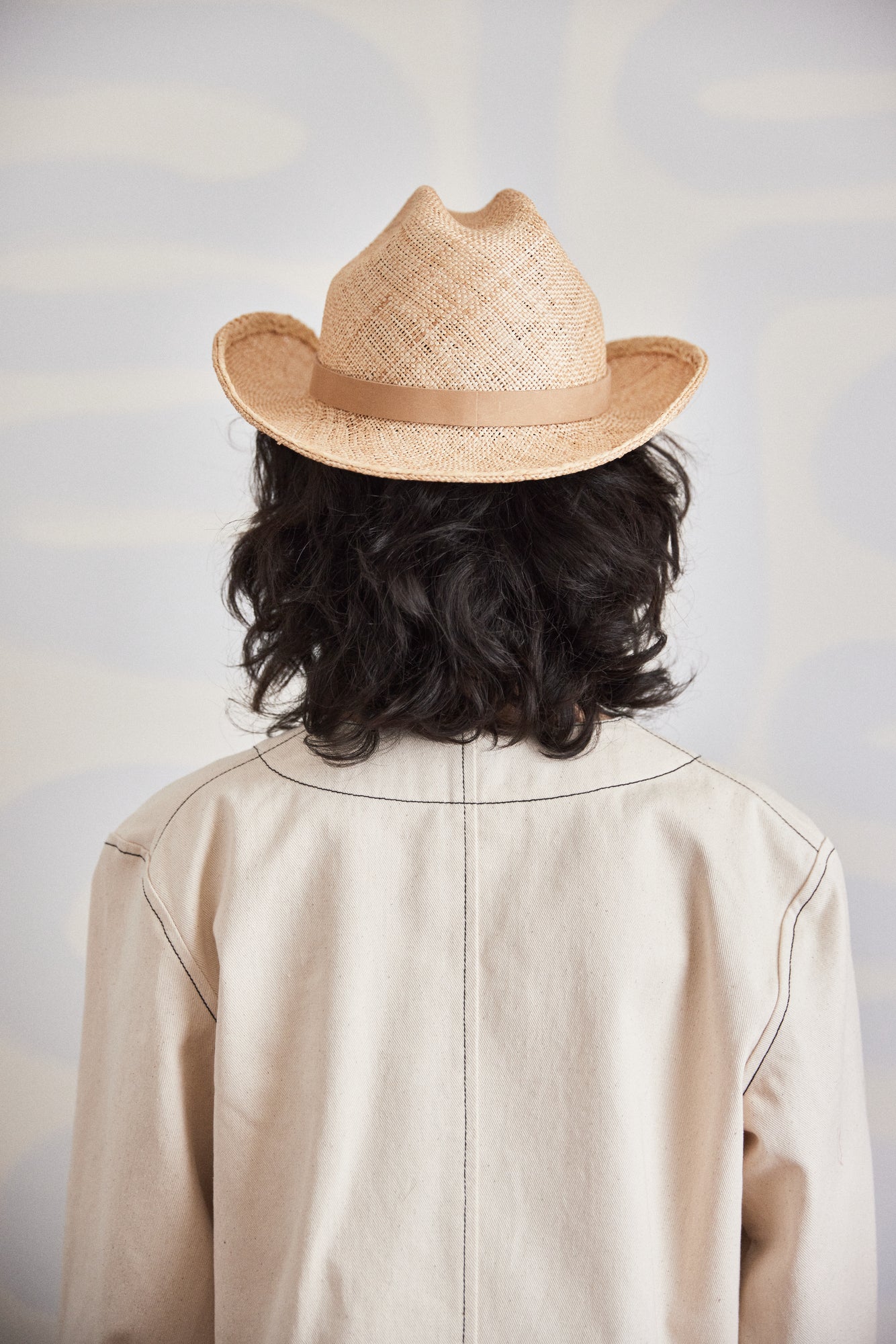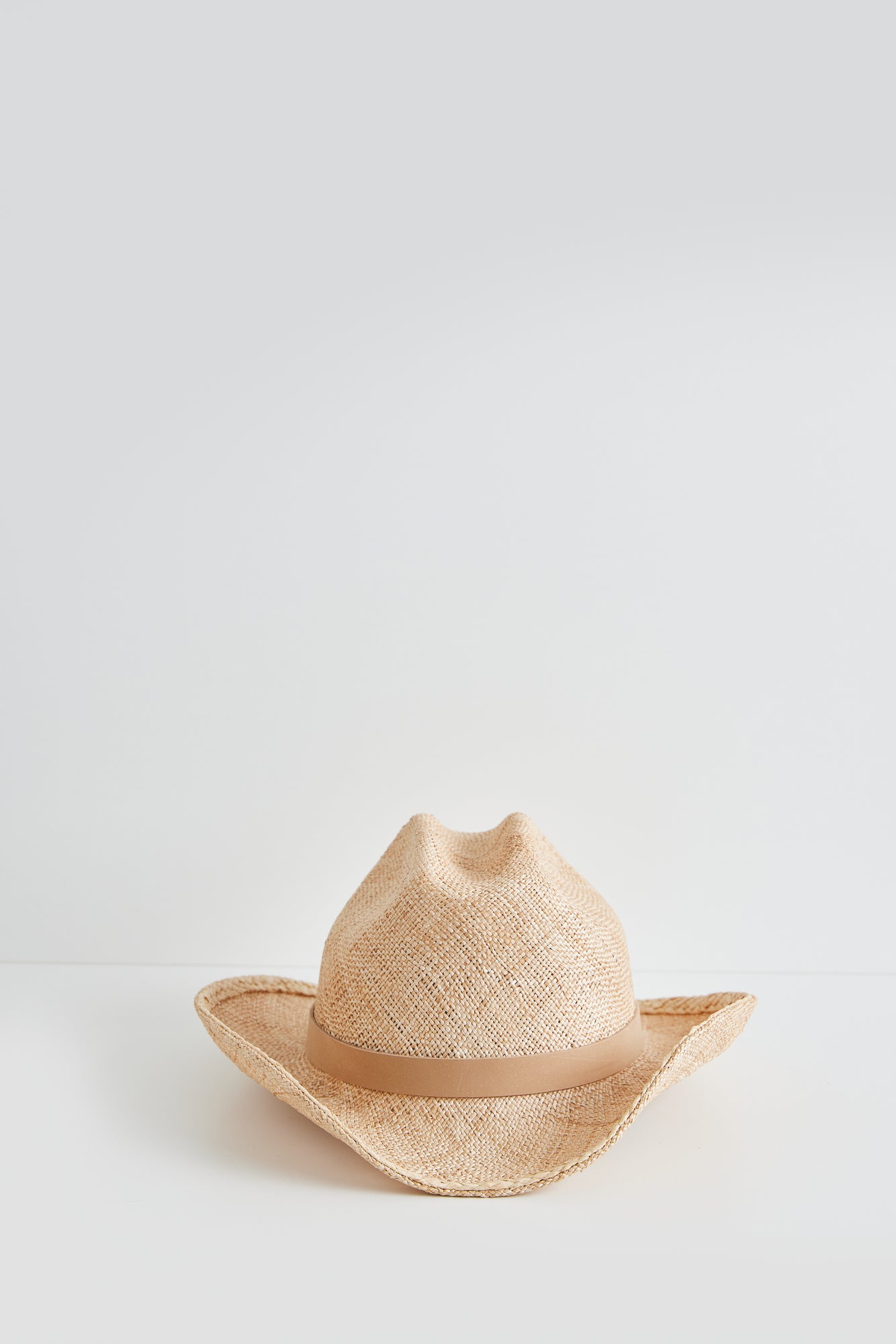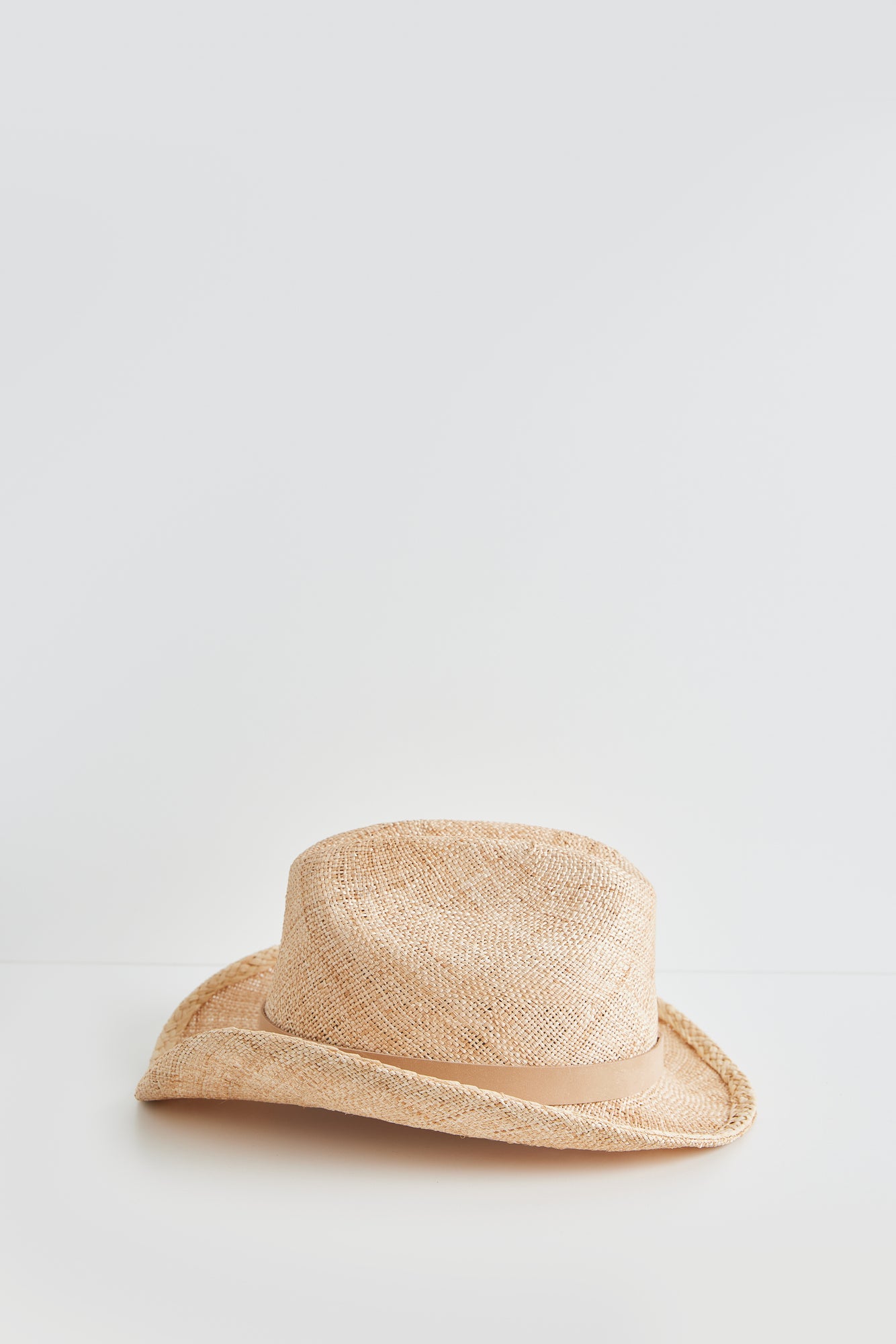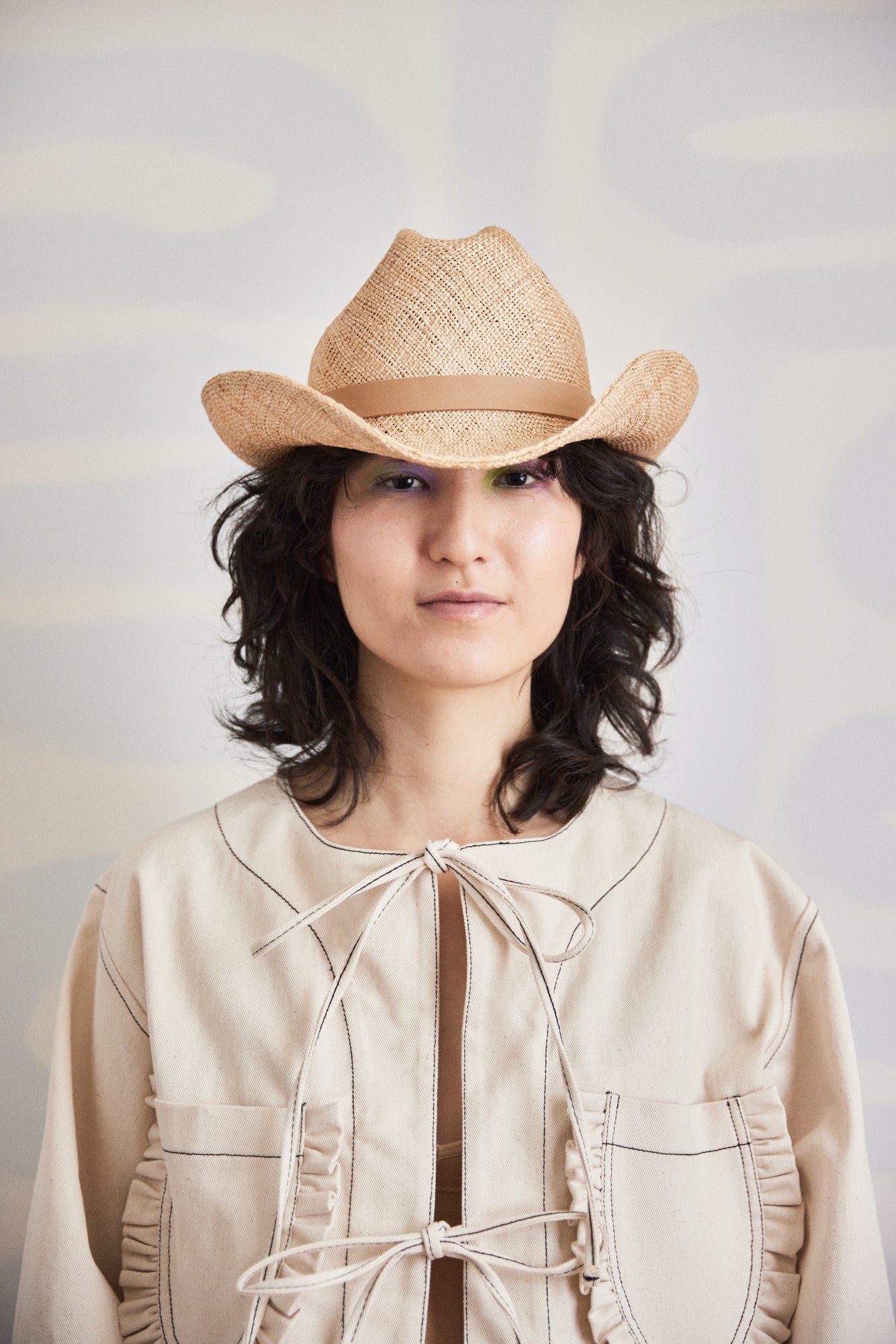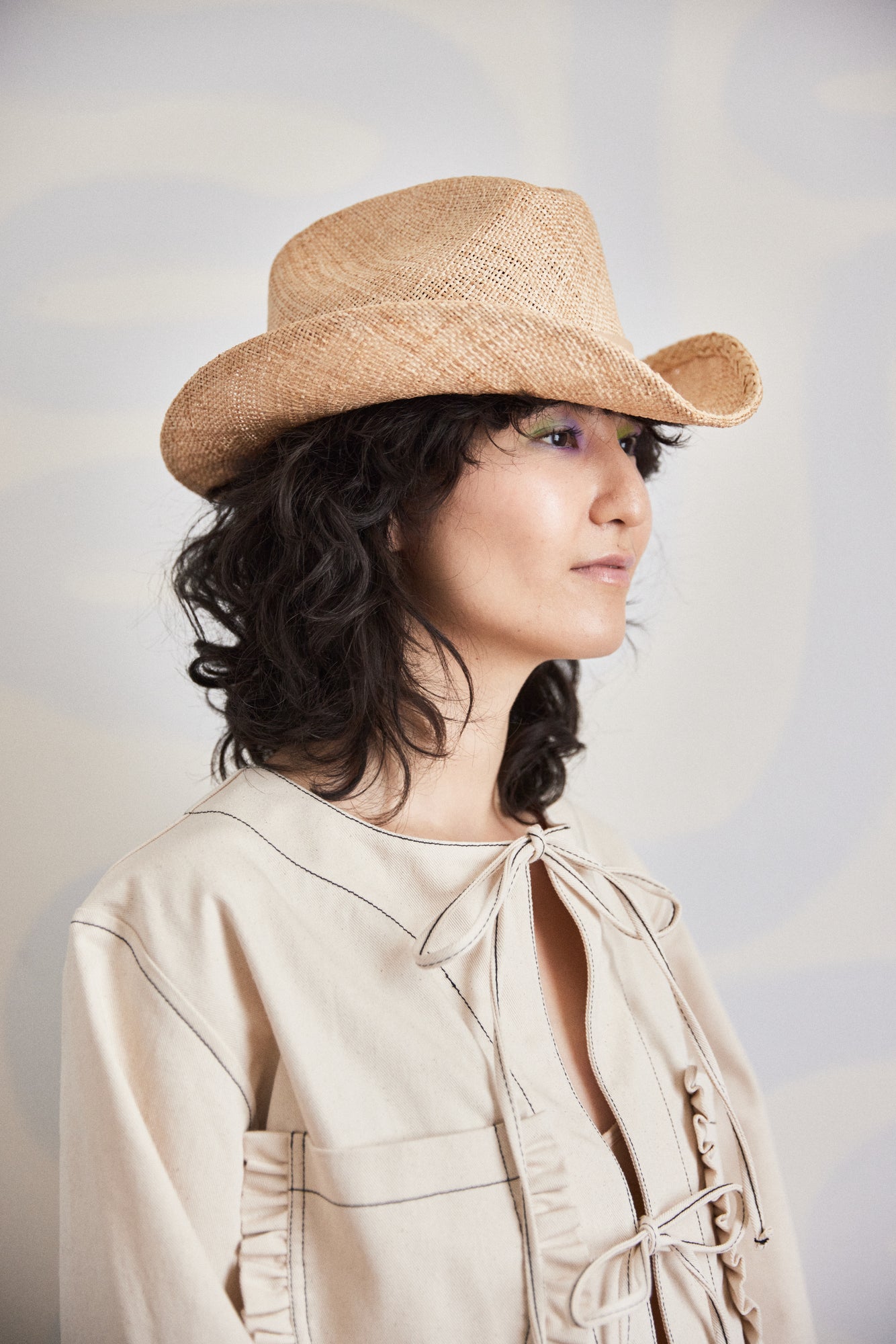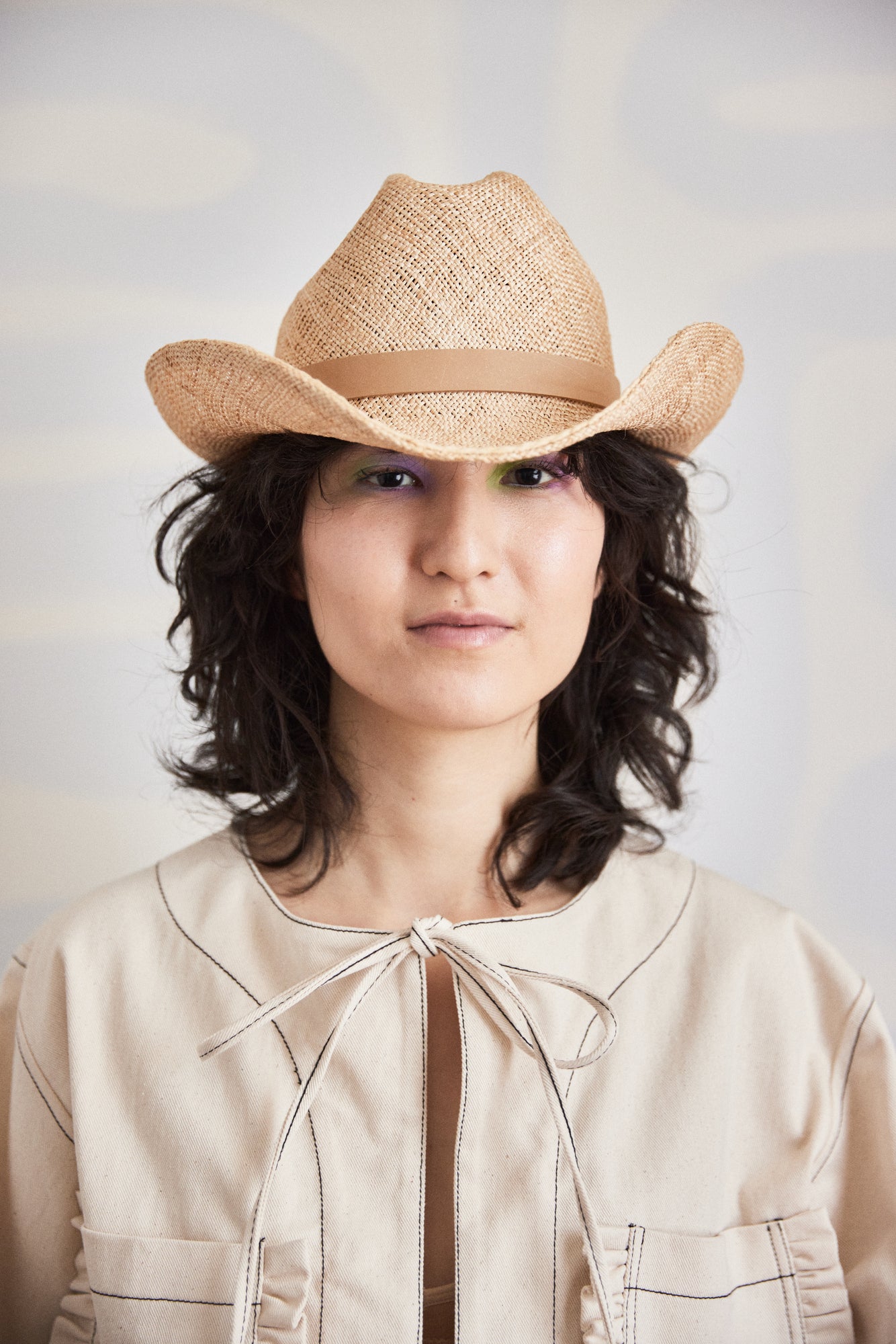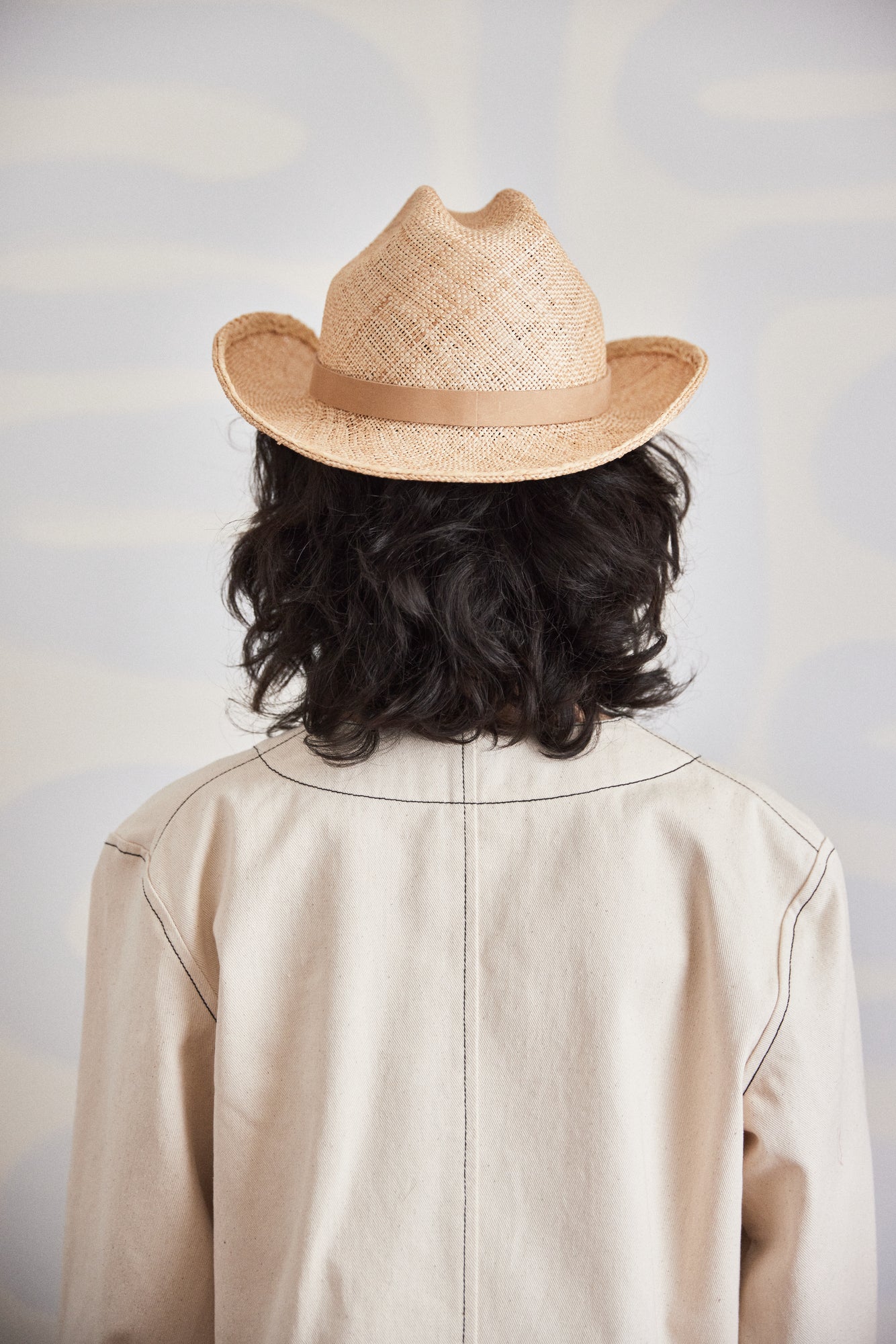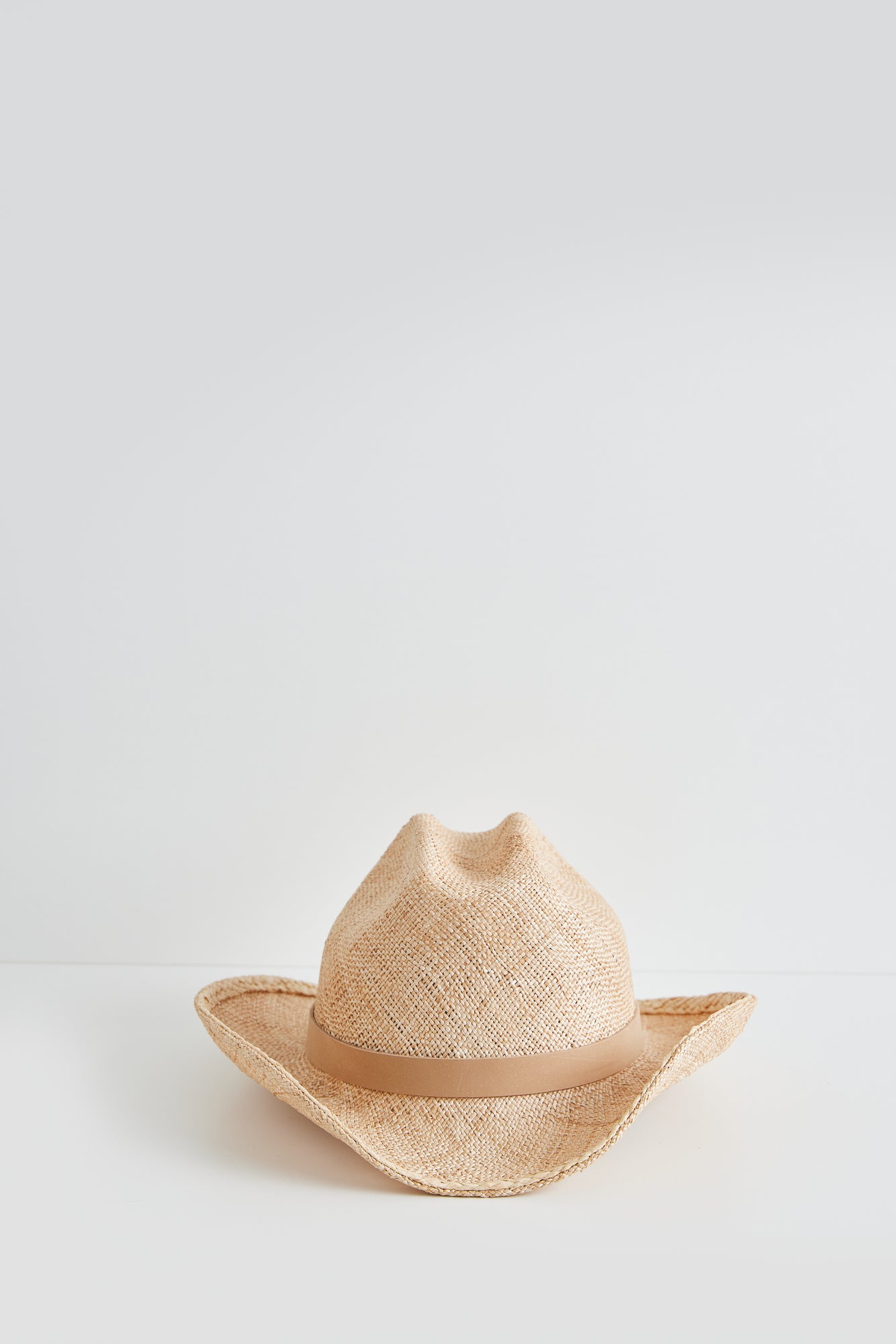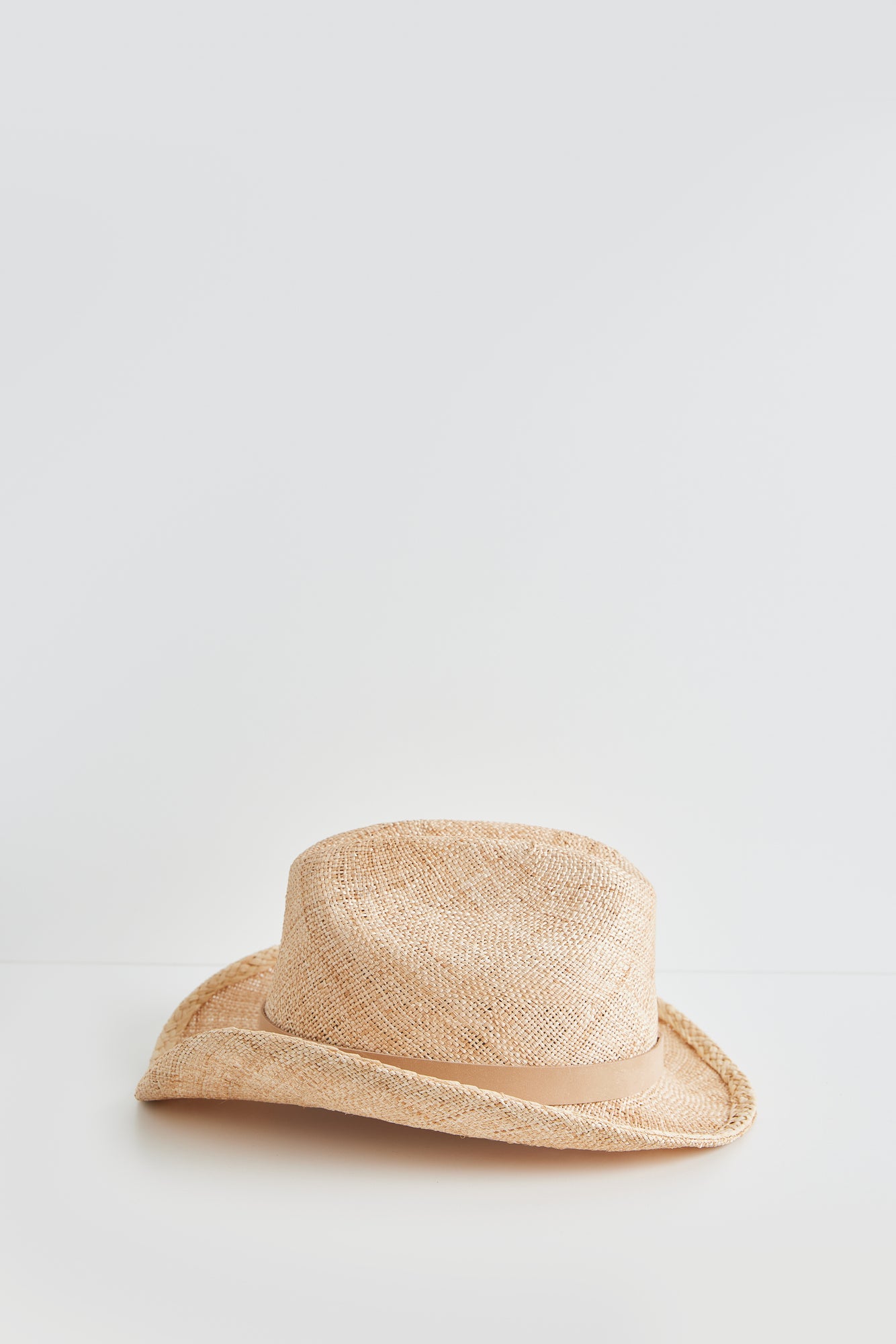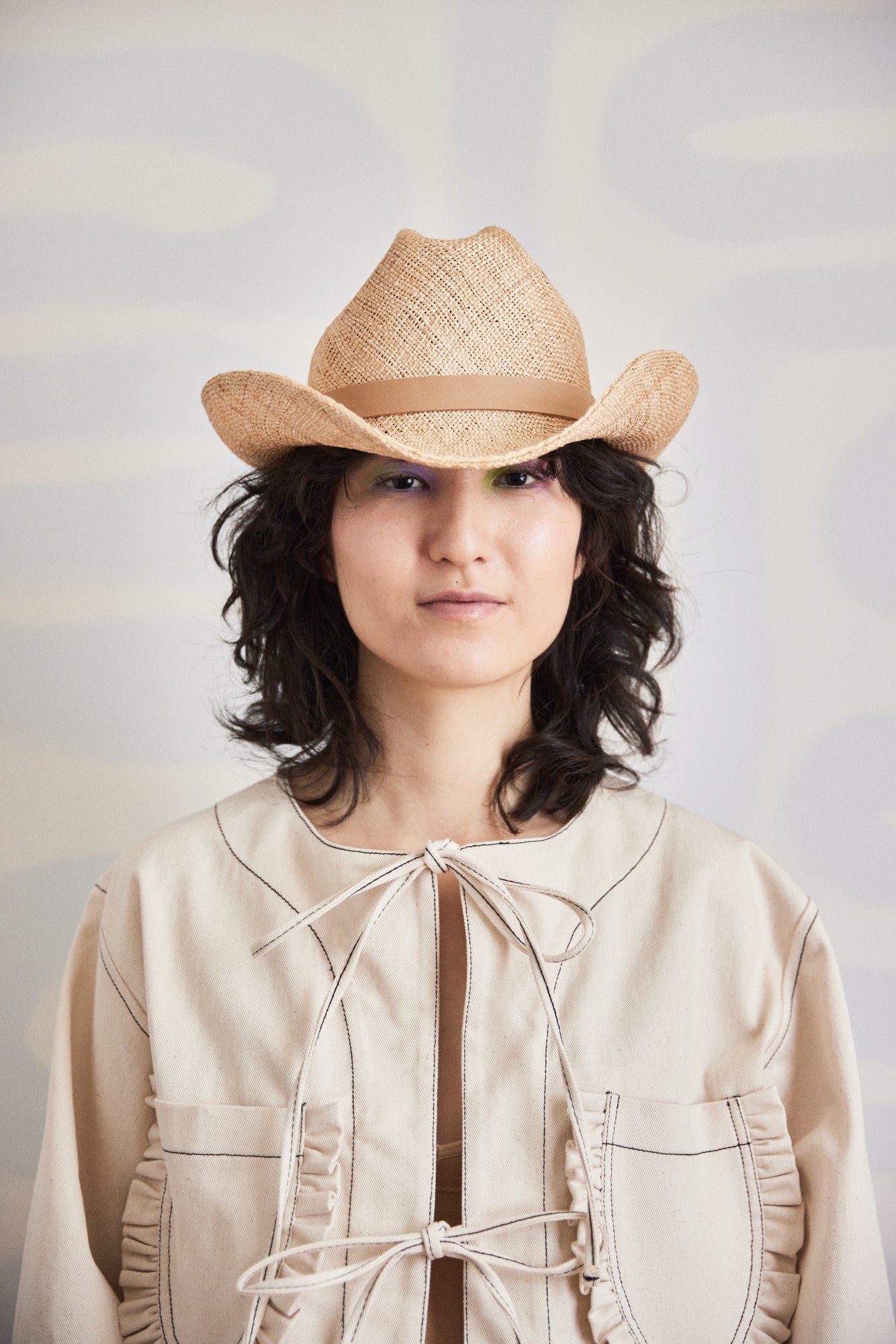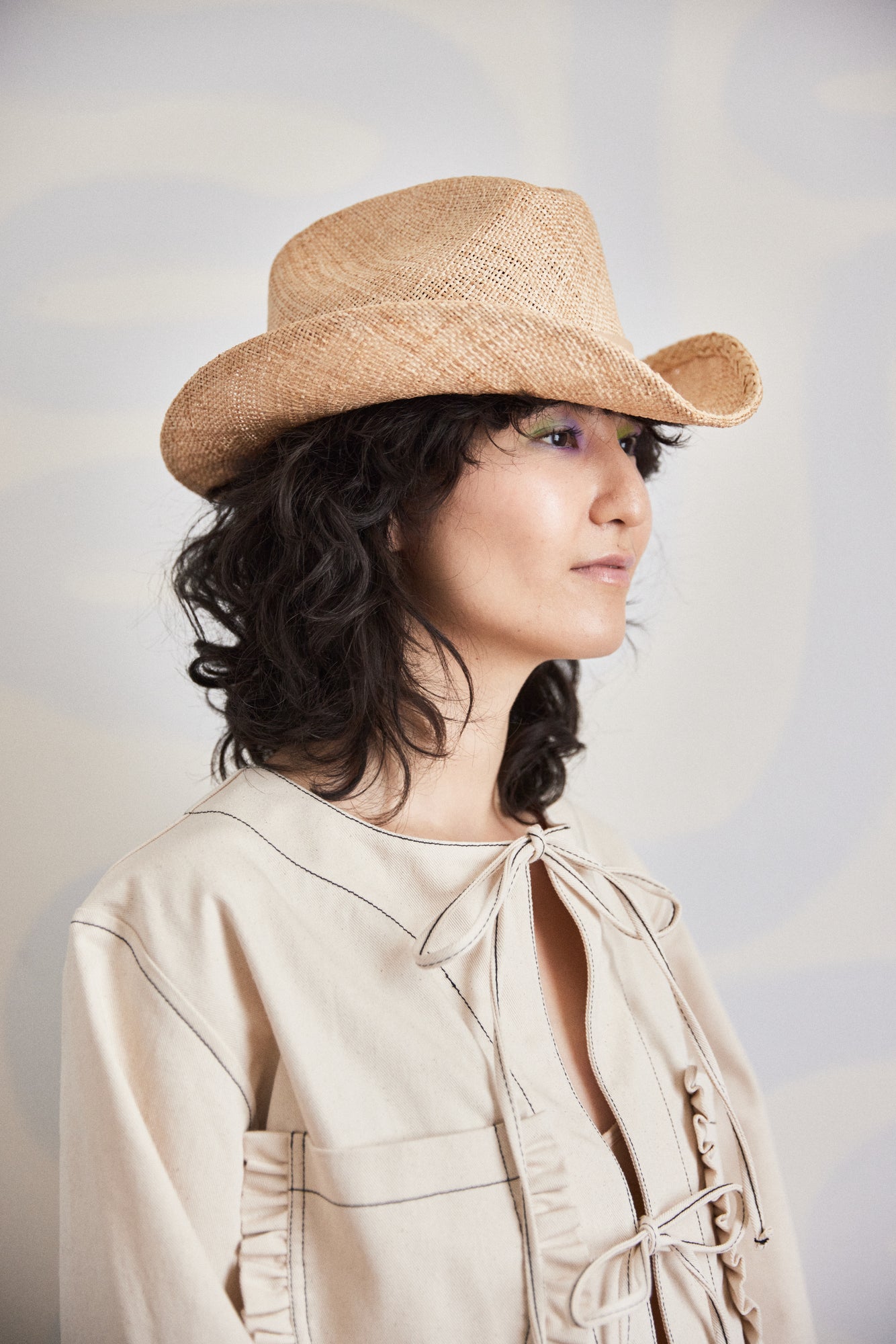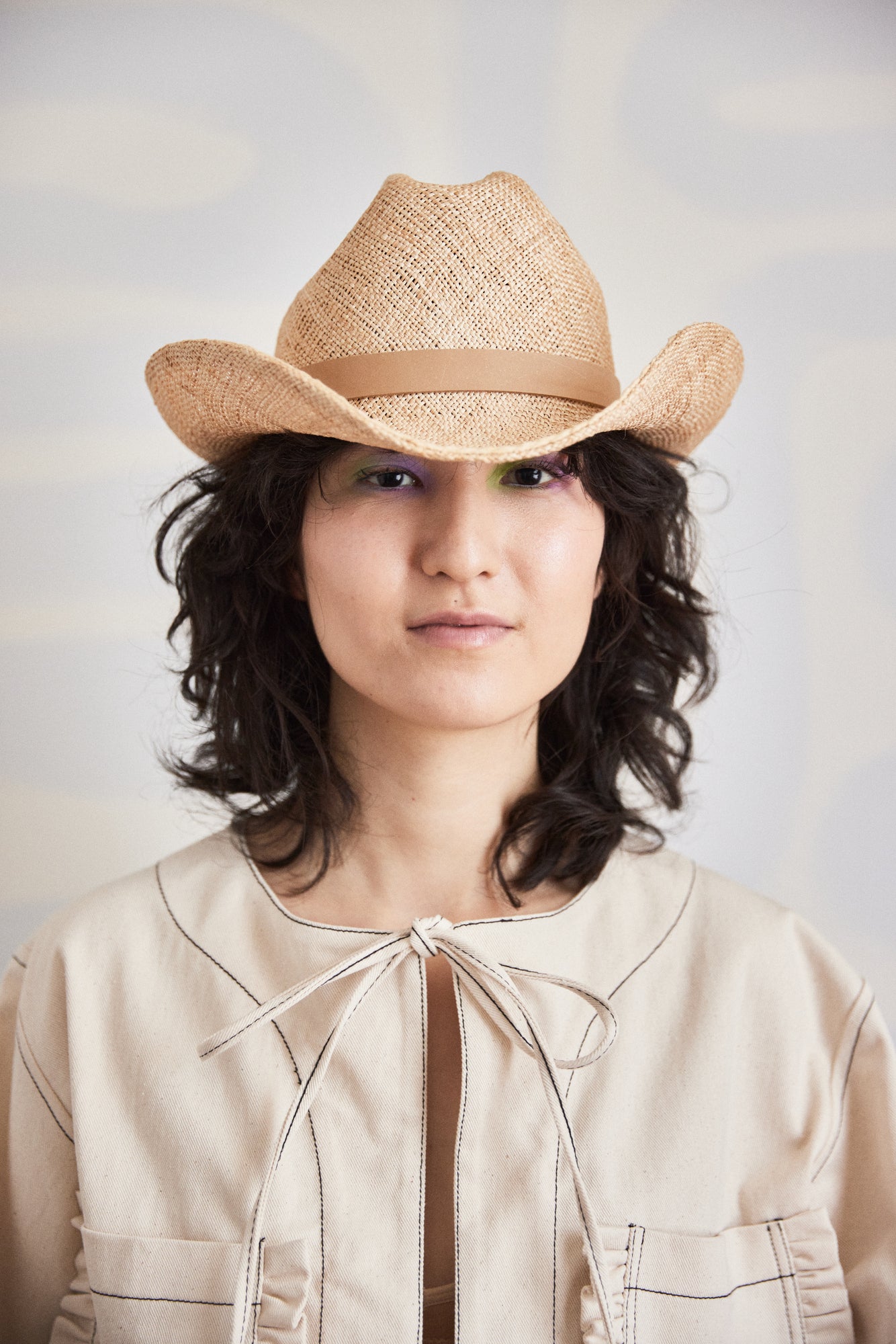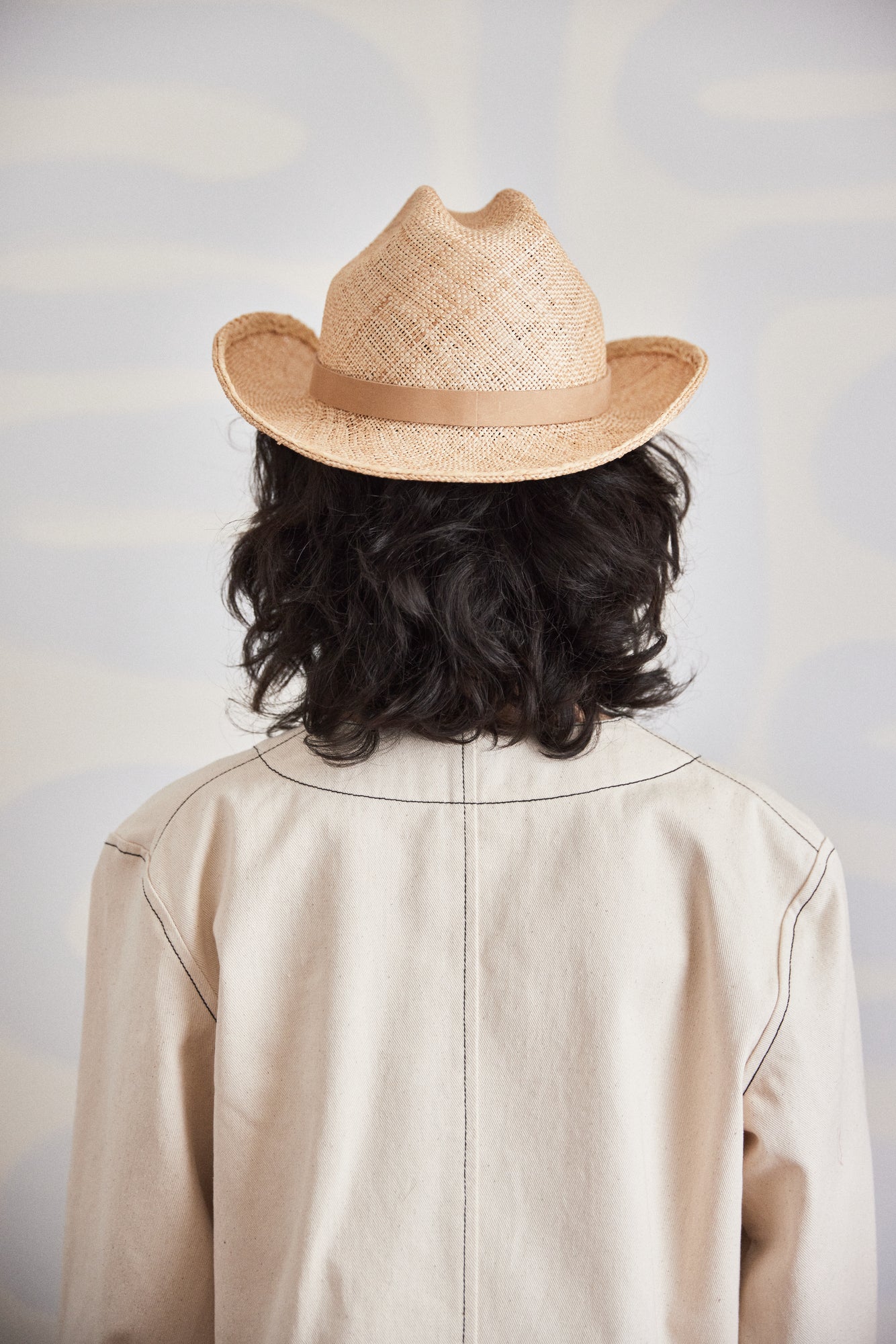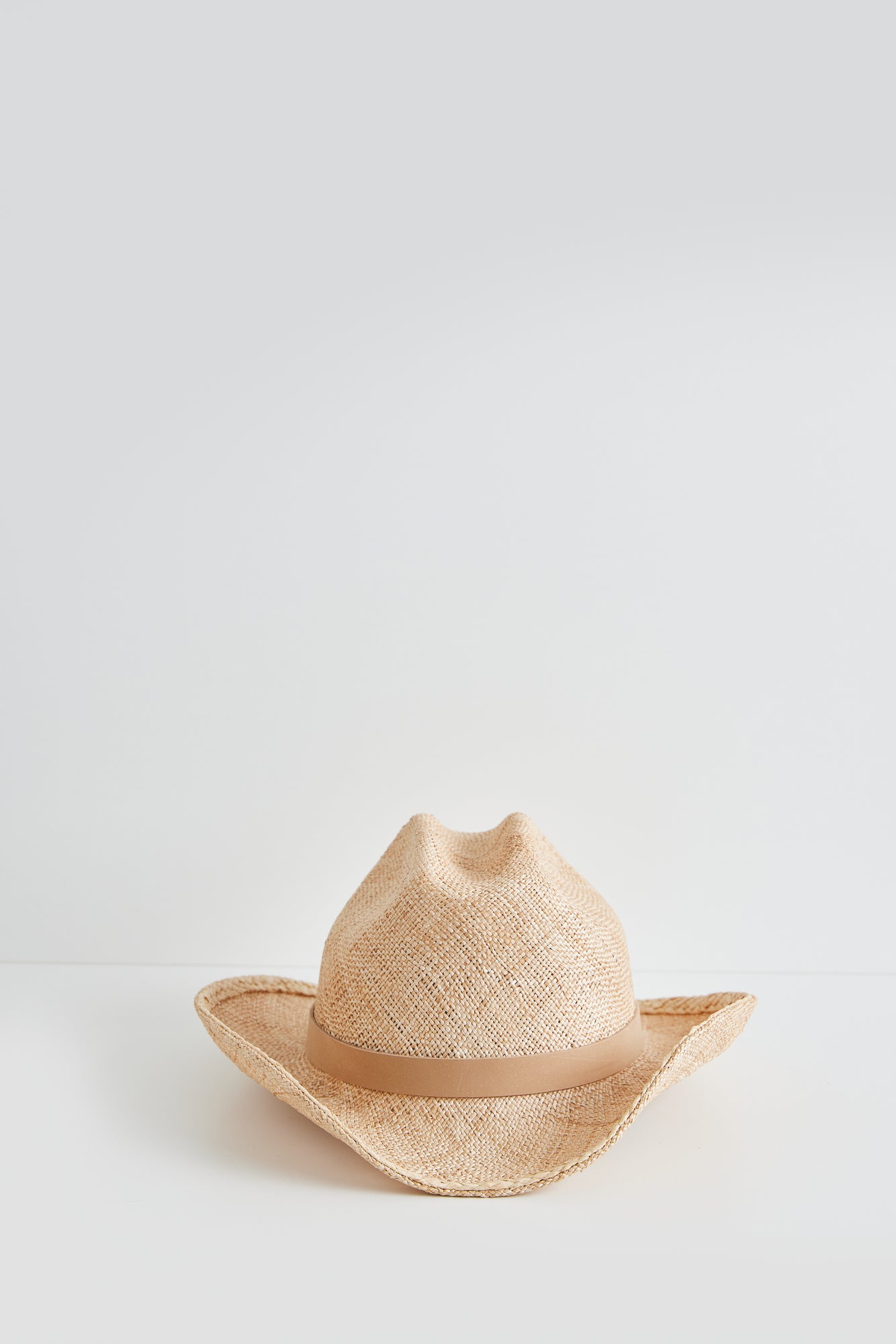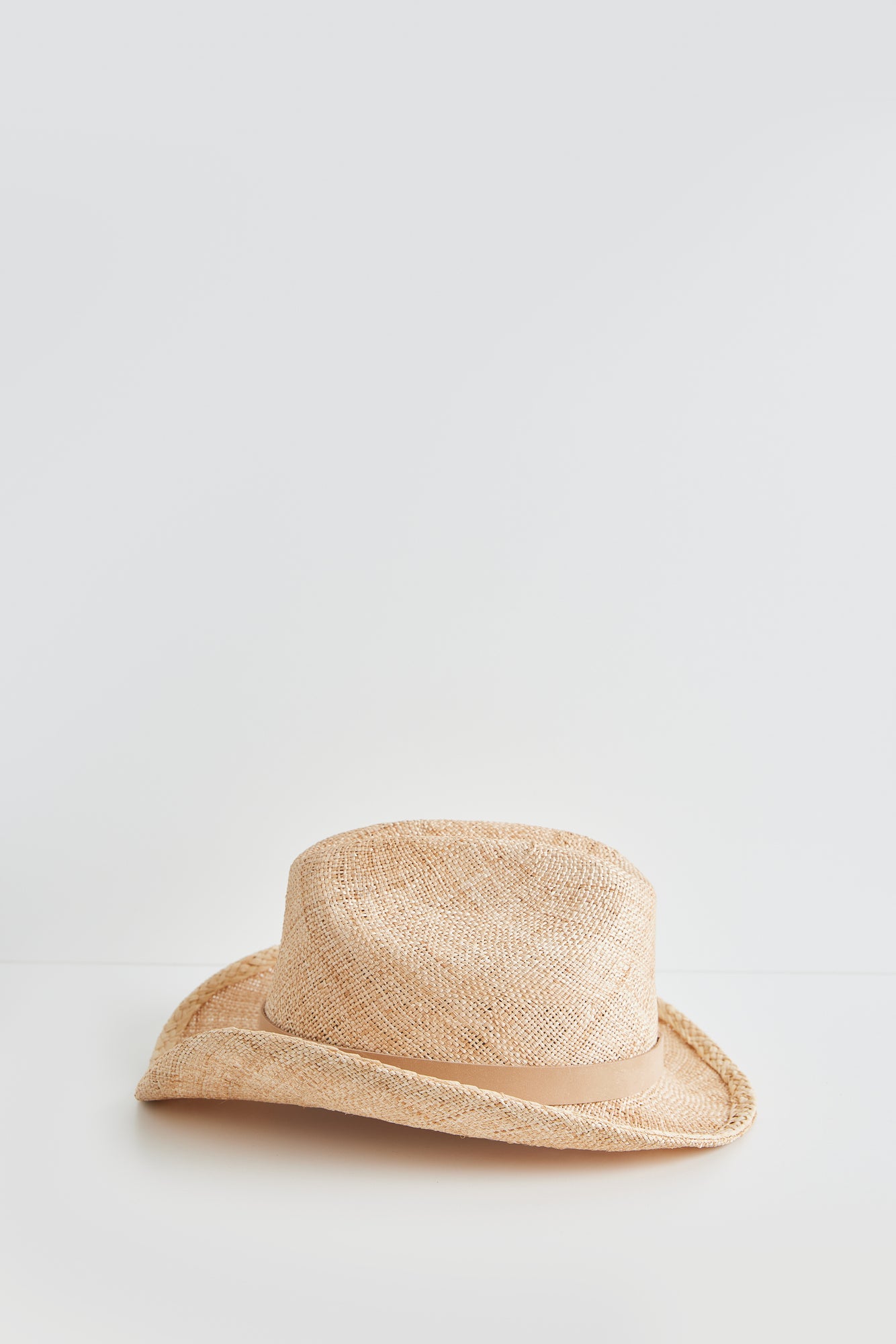 Cowboy Bebop - Natural straw with tan leather trim
A short brimmed cowboy hat for a playful take on a western style. Truly can be paired and styled in so many ways. 
A thin wire is sewn around the edge of the brim in order to keep the brim where it should be, while still allowing it to be pliable (you can accentuate the shape of the brim to your preference). It is then covered with braided raffia straw. Everything is hand sewn, but no stitched are visible as we follow the weave in the straw to hide the stitches.
Because all hats are made by hand, slight variations such as the coarseness or shade of the straw fiber may occur from one hat to another, which makes them all the more unique.
Please note that there are slight variations in the painted pattern as well. Painted to order.

11 inch diameter - 4 inches high from the base of the crown on the highest side of the hat when worn.
Click here if you would like to know how to take your measurements.
-100% Natural natural straw
-100% Leather trim