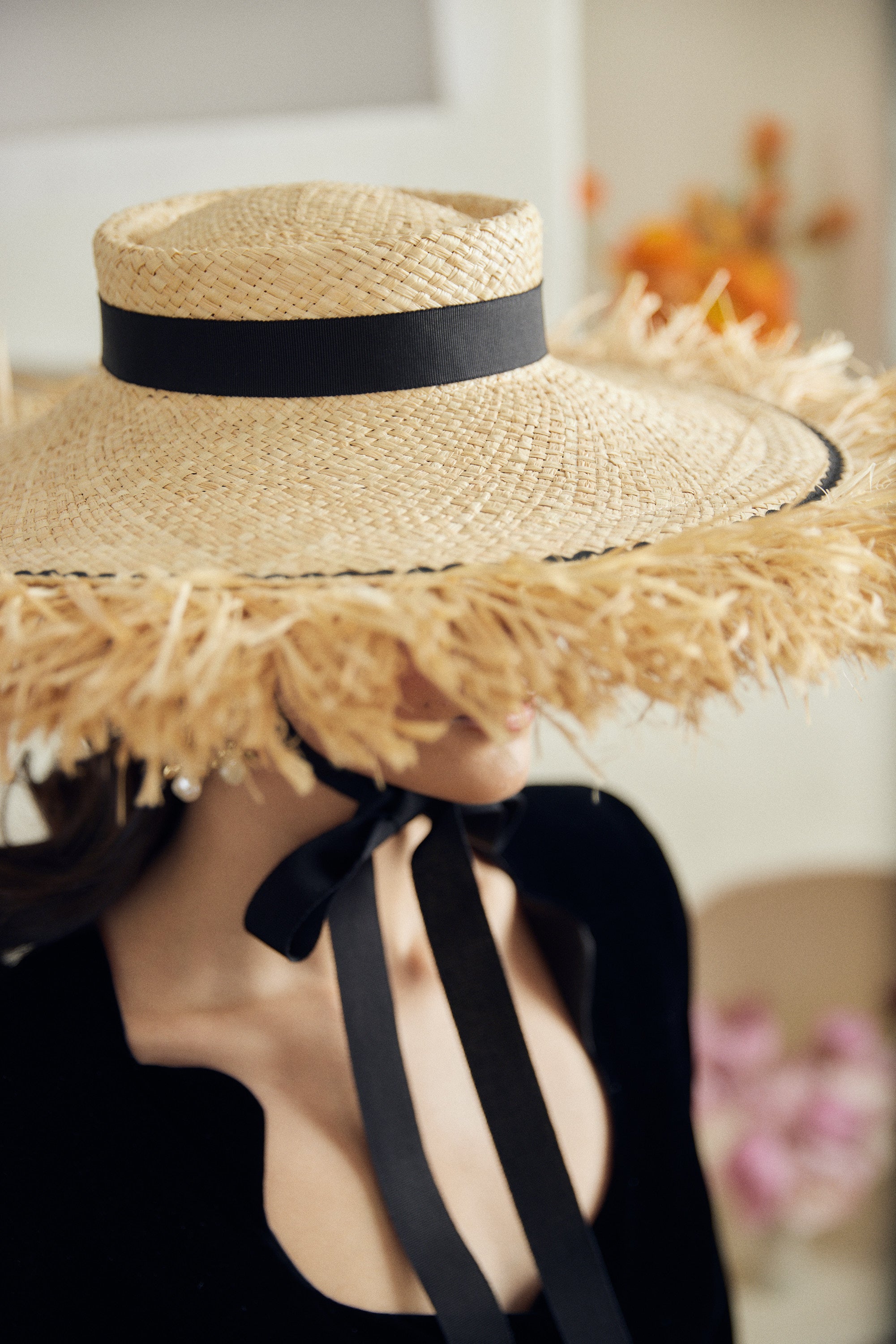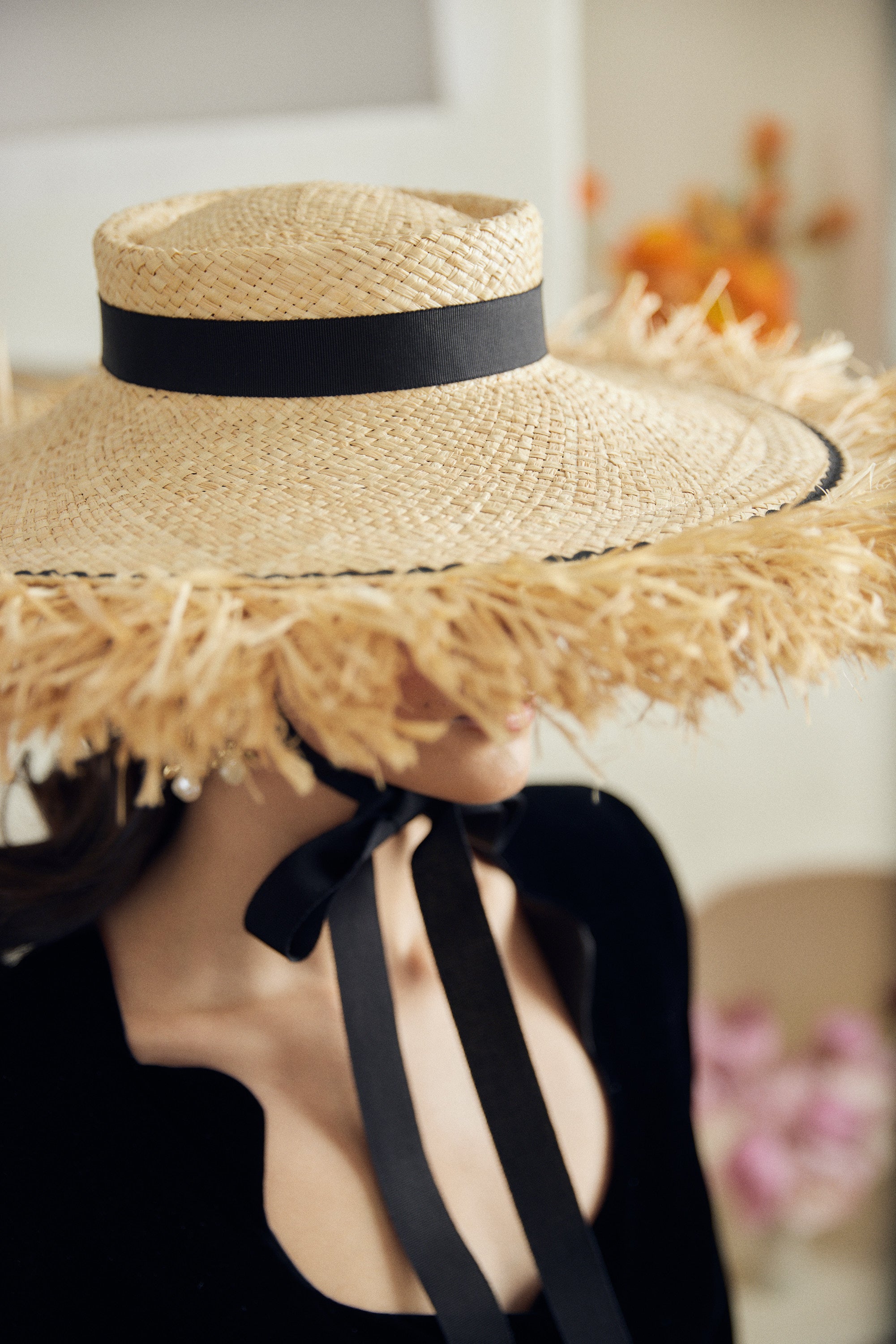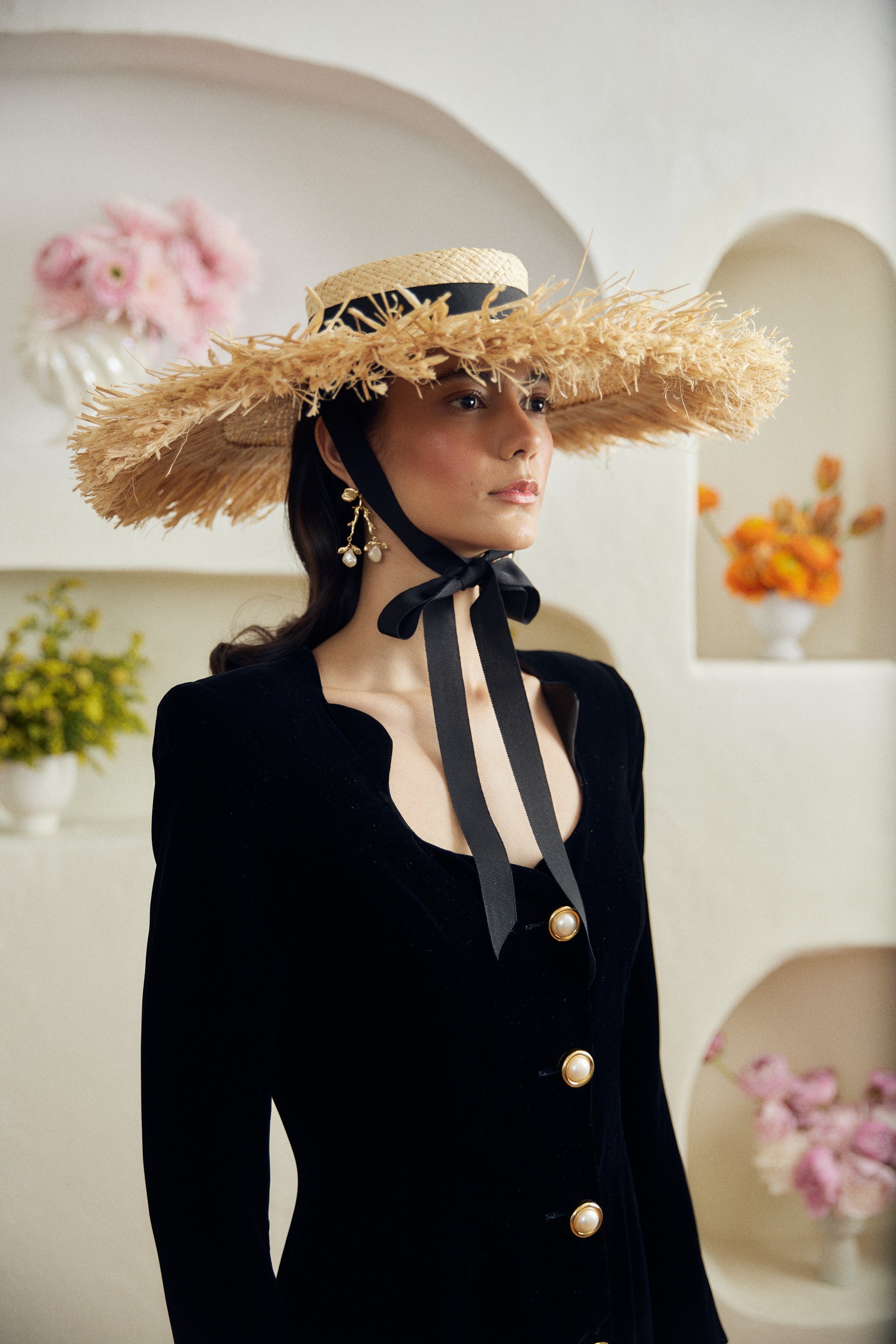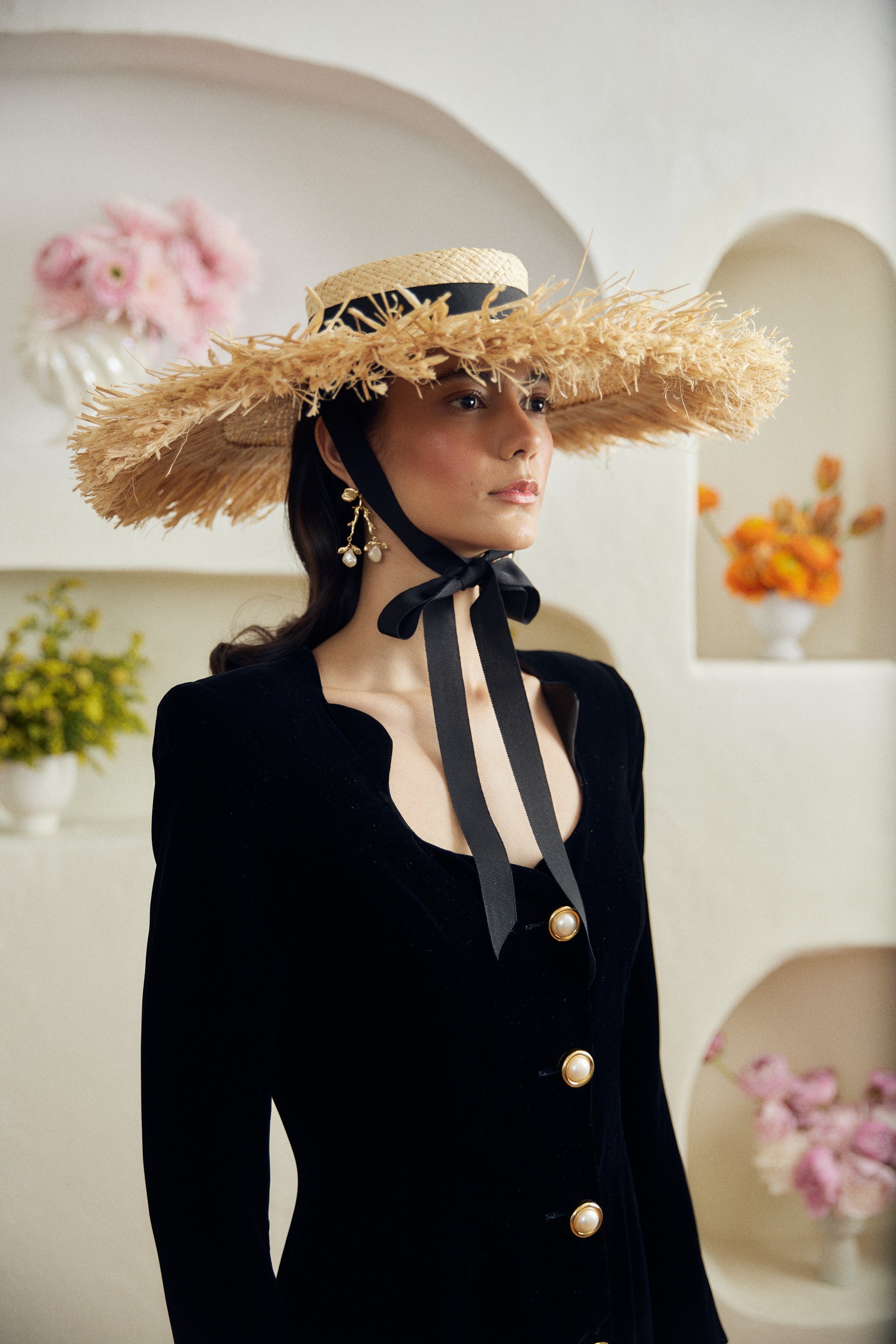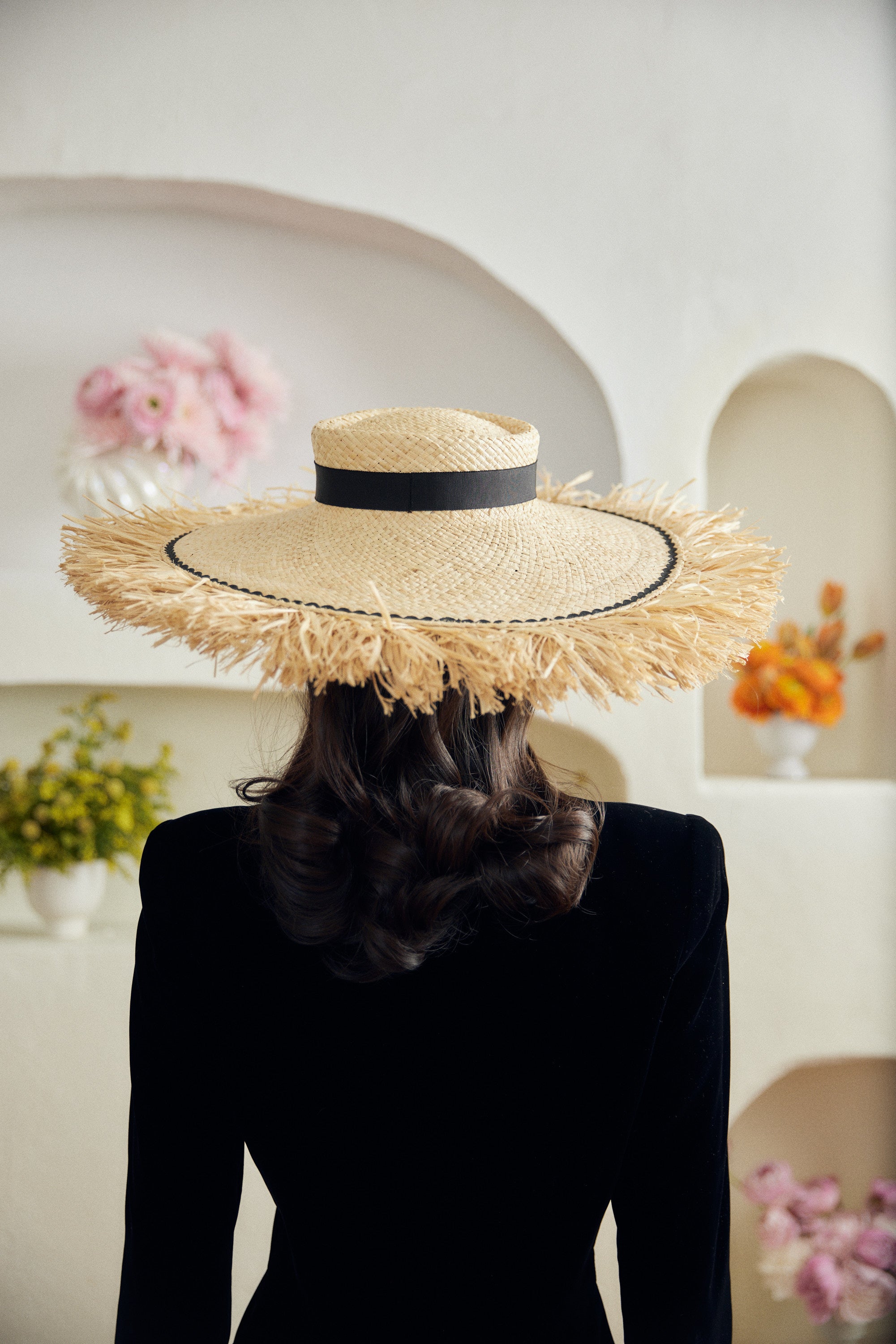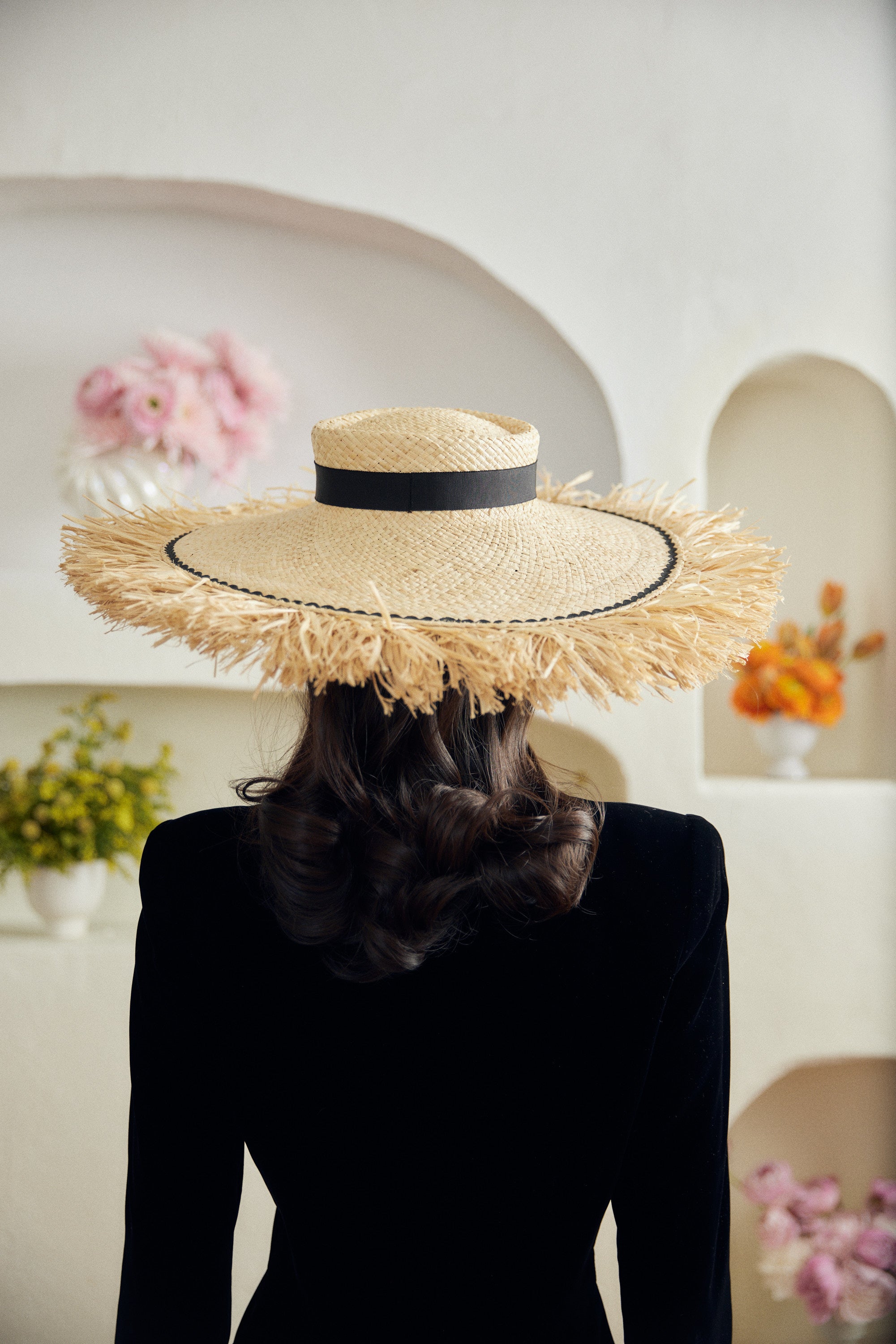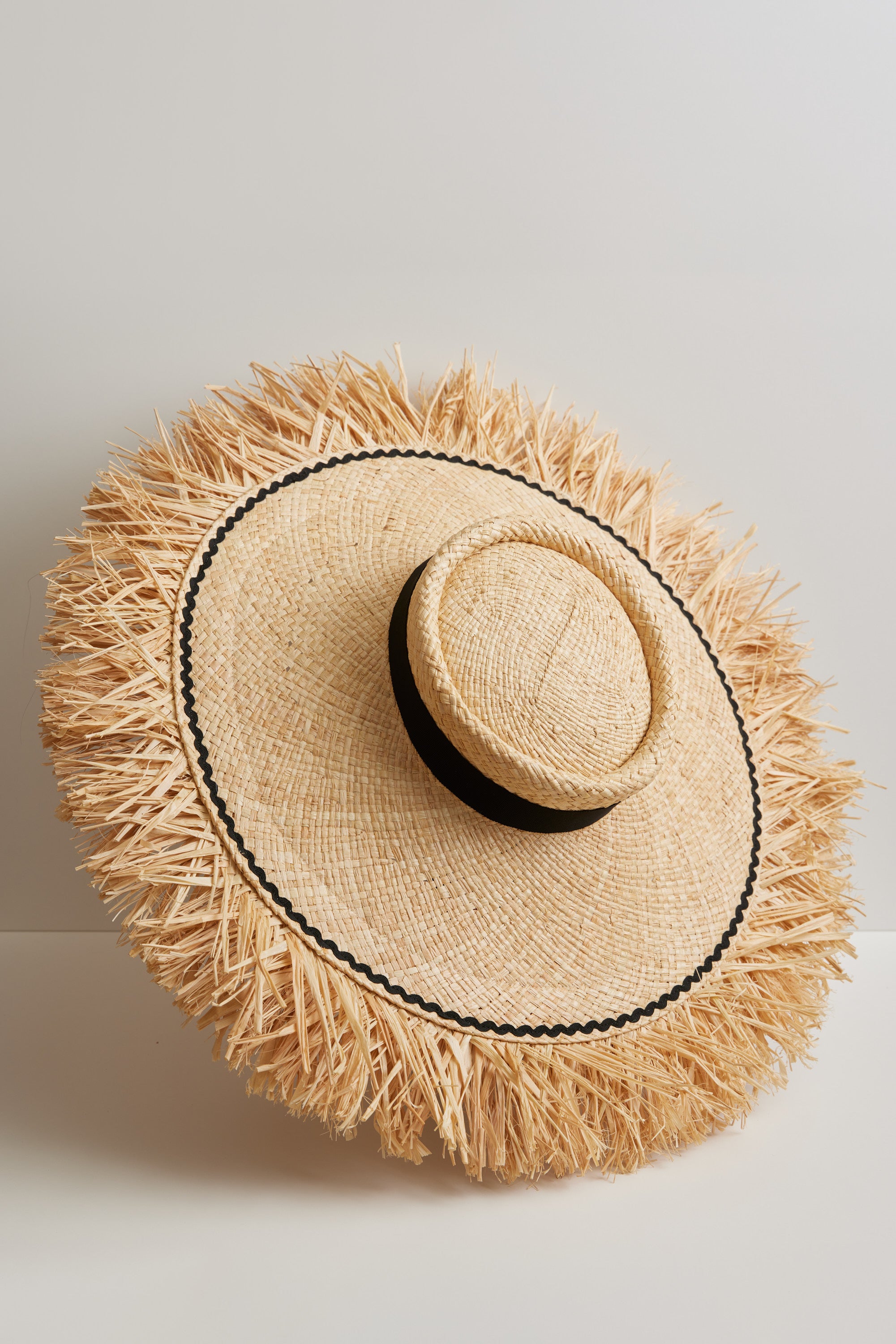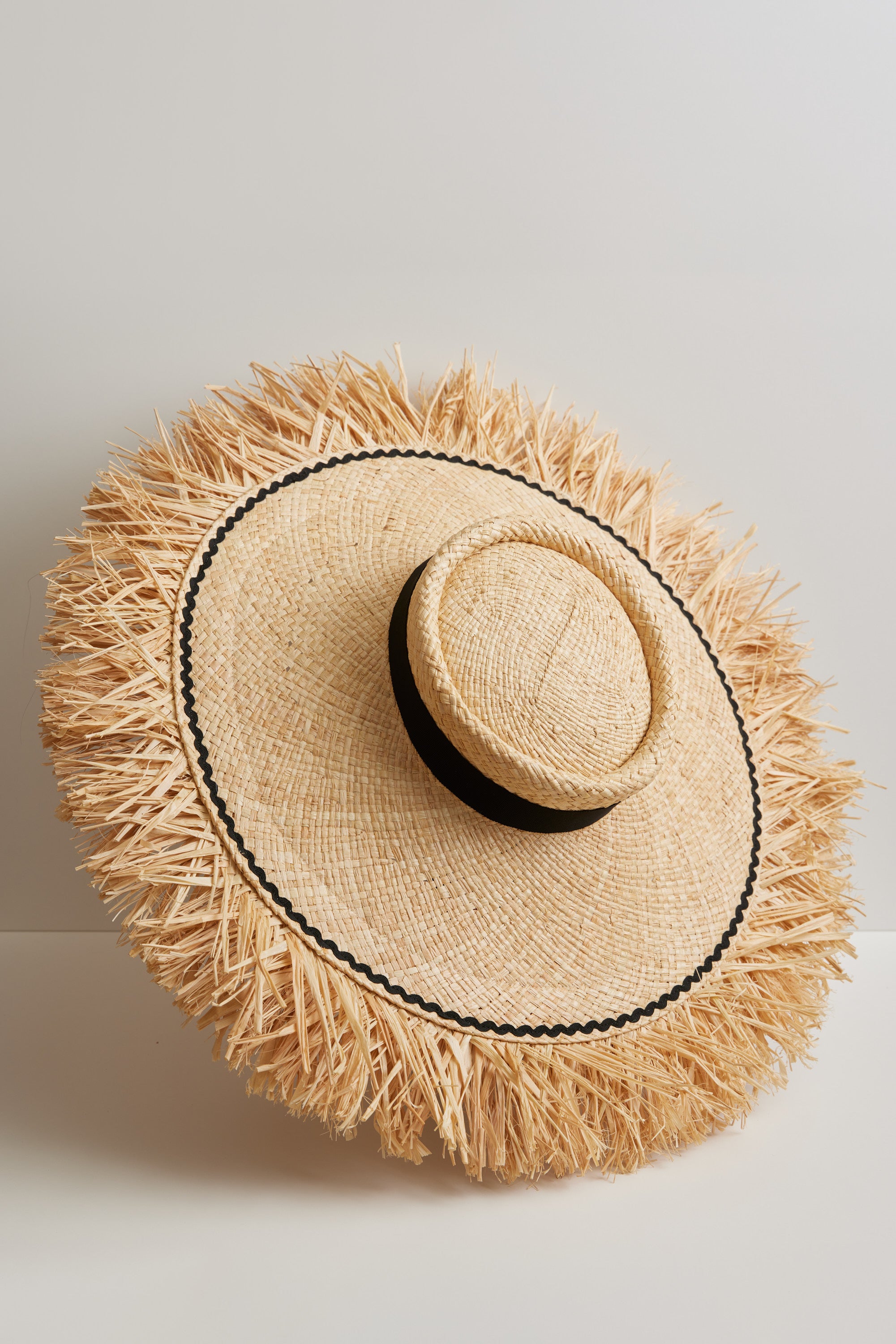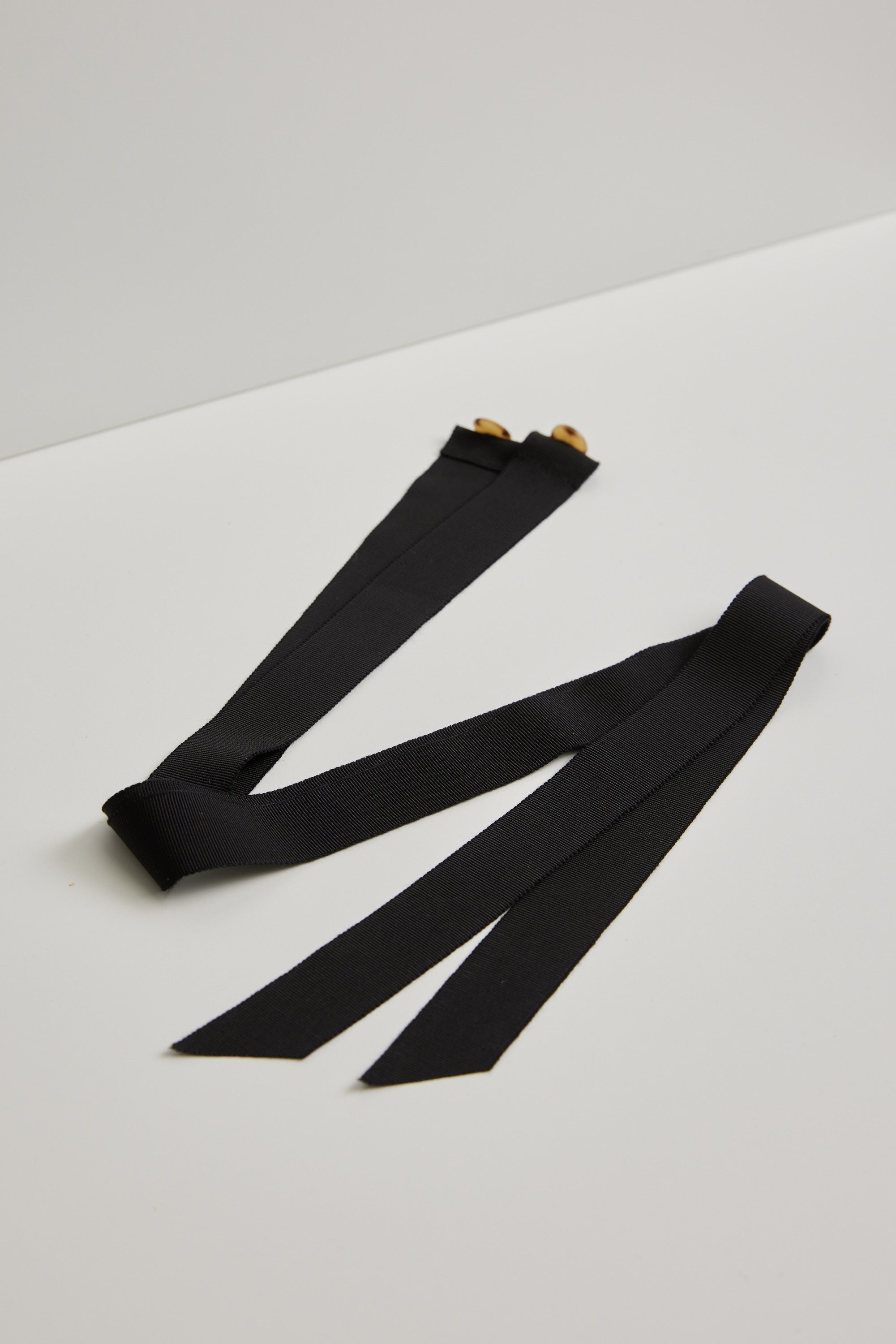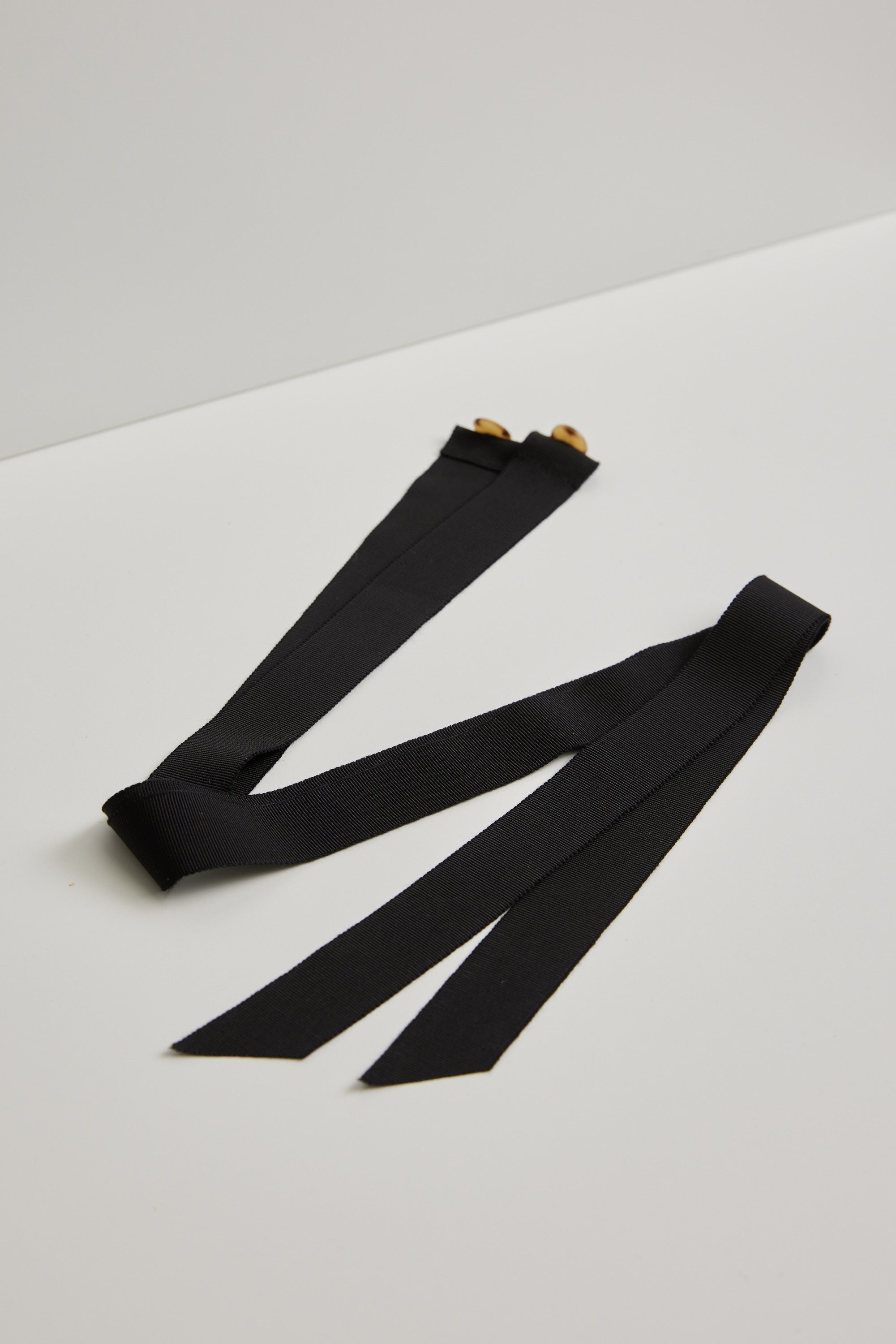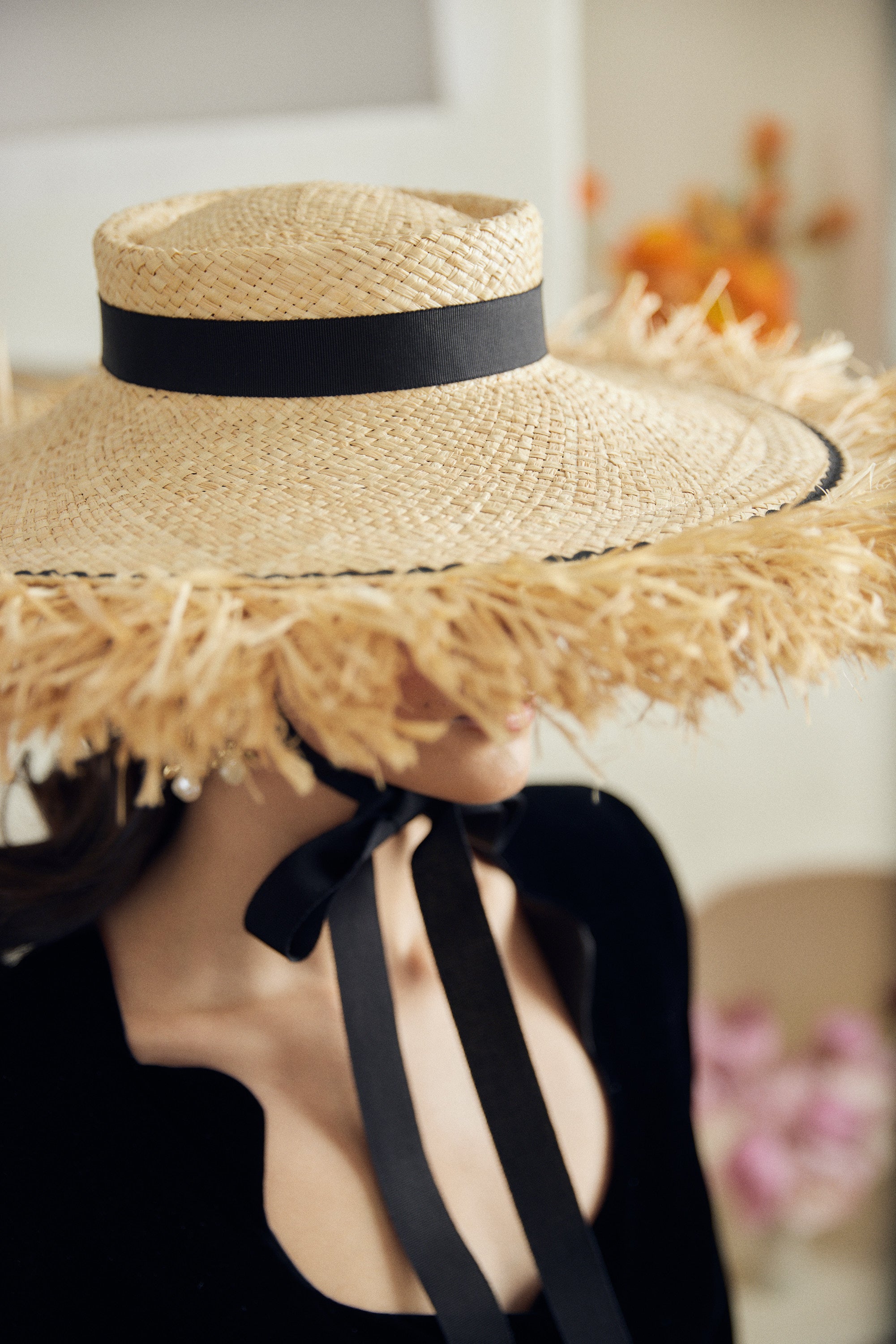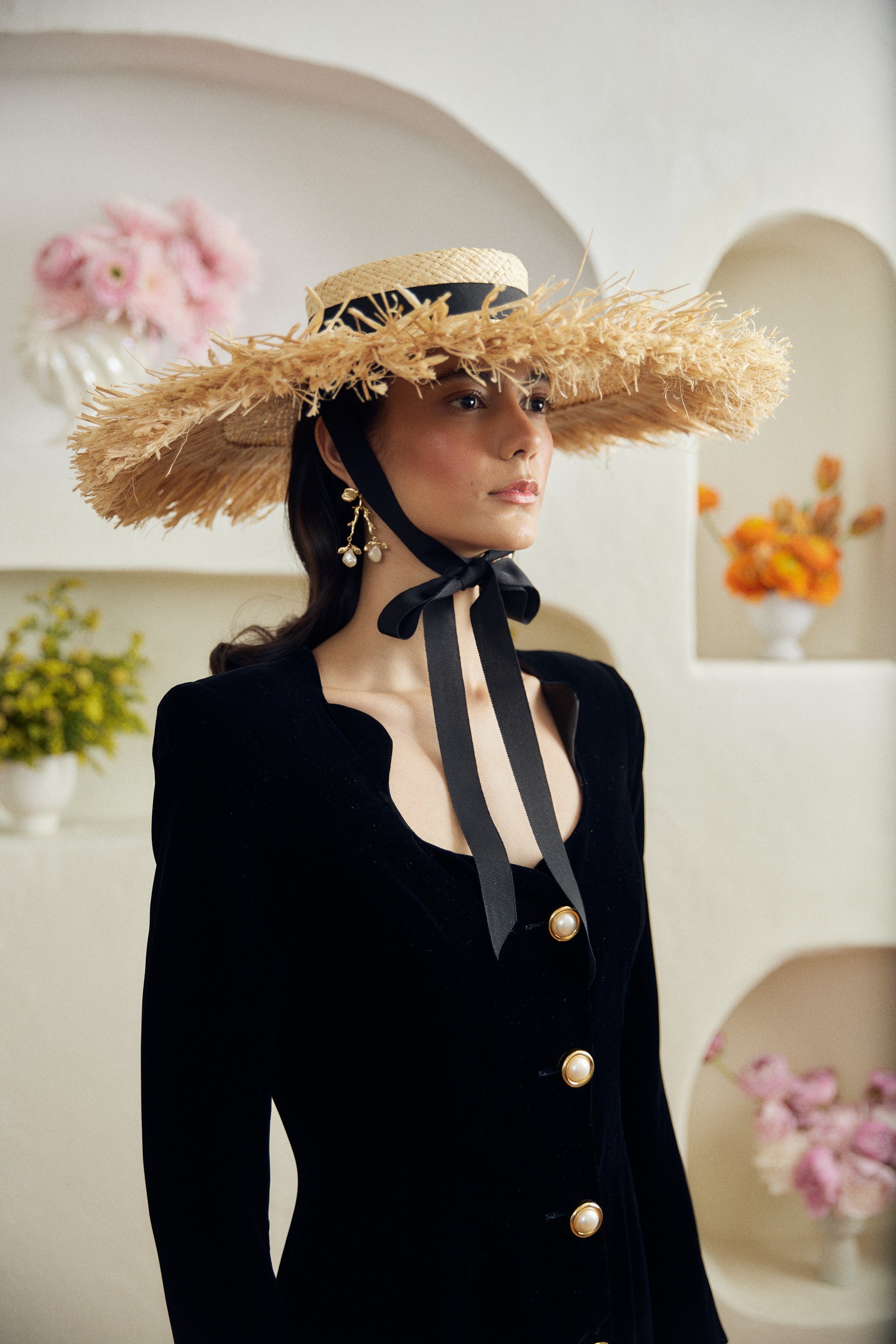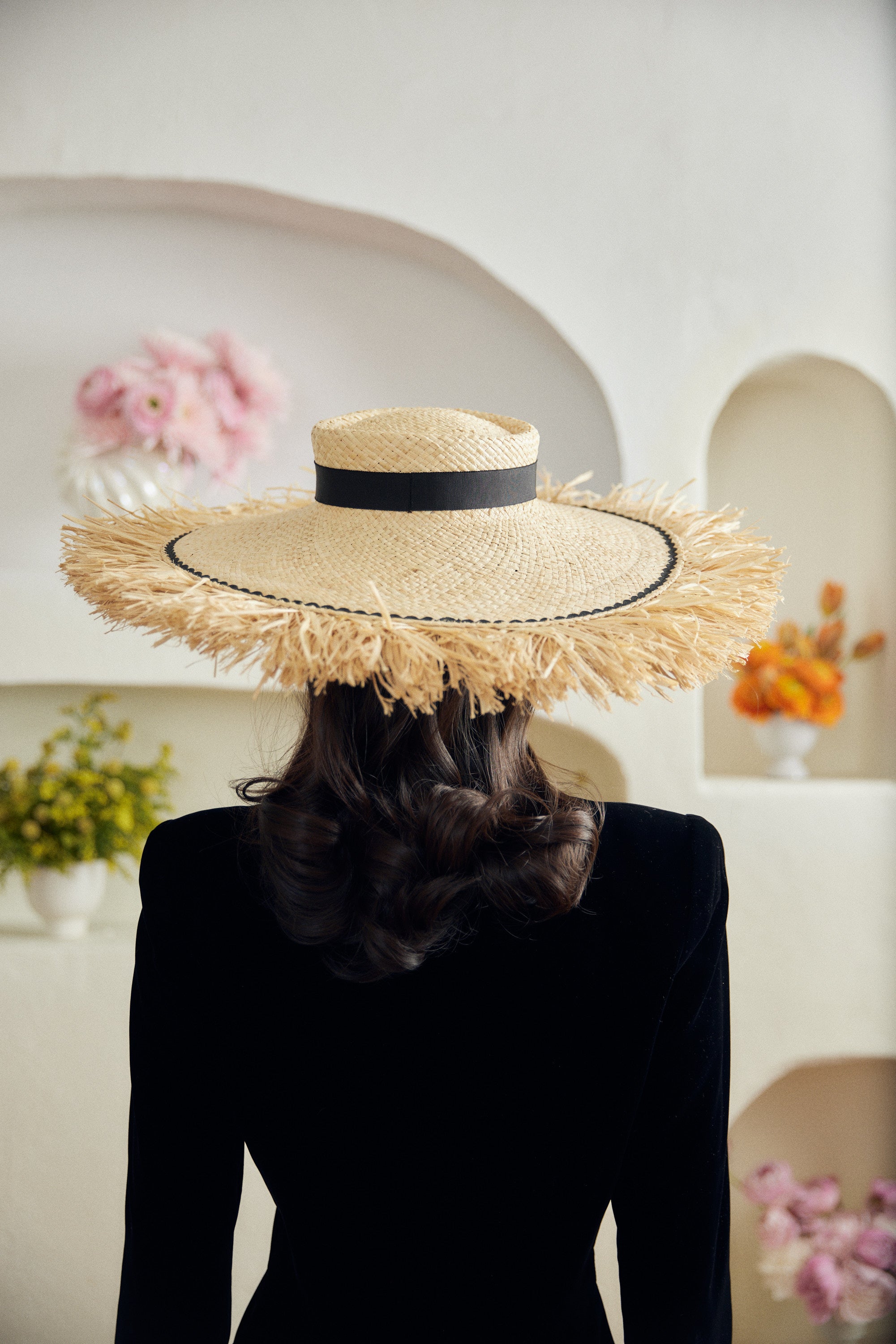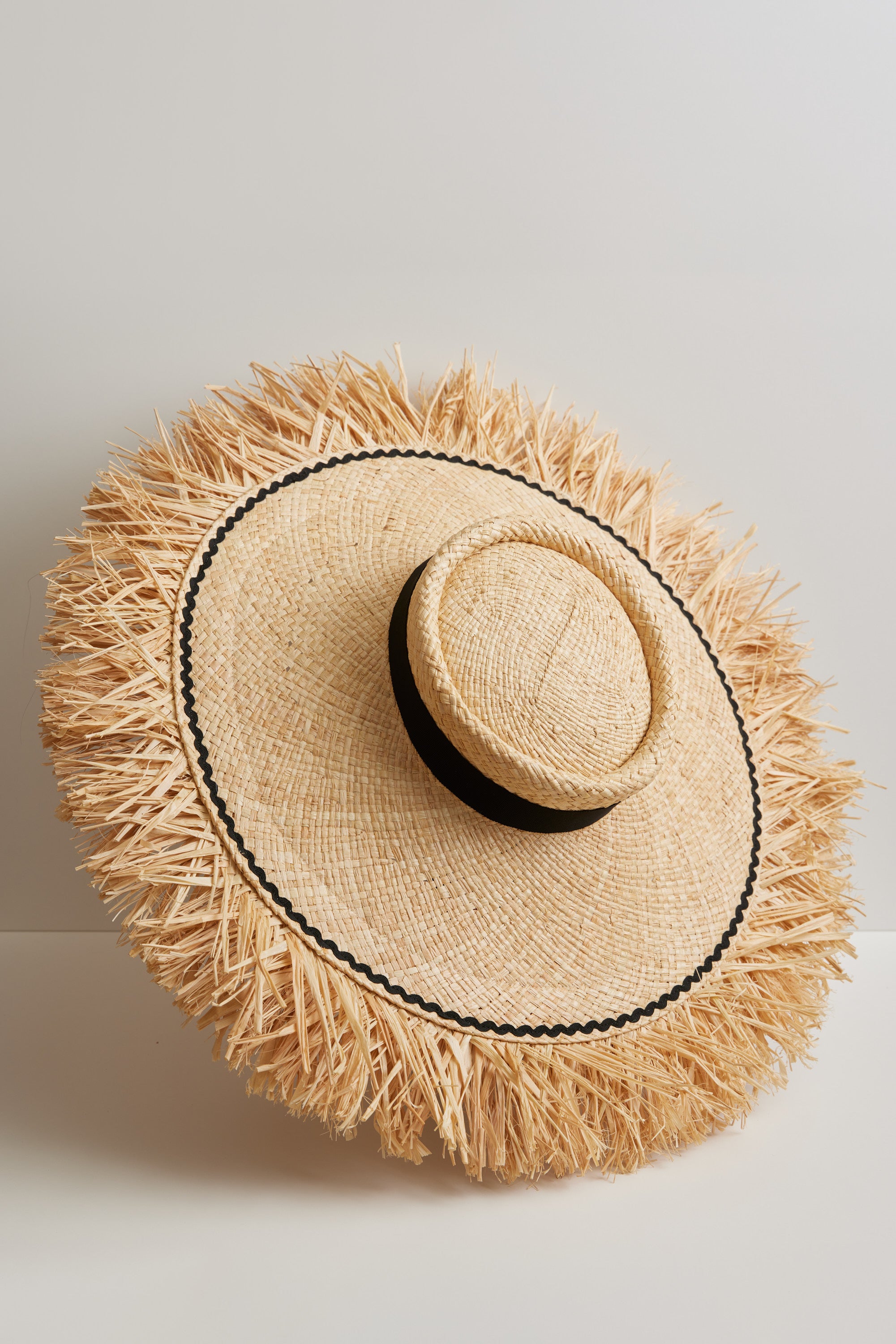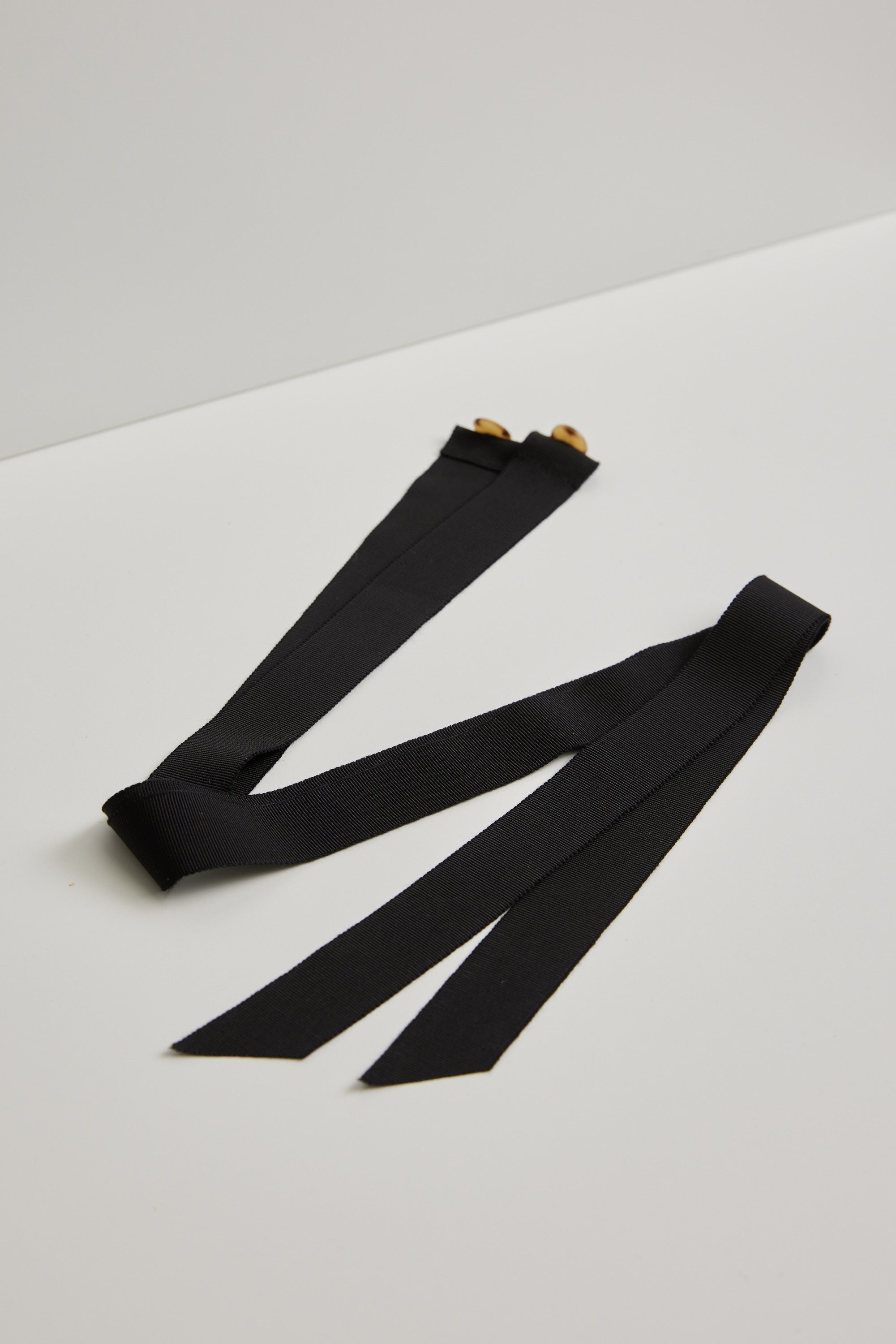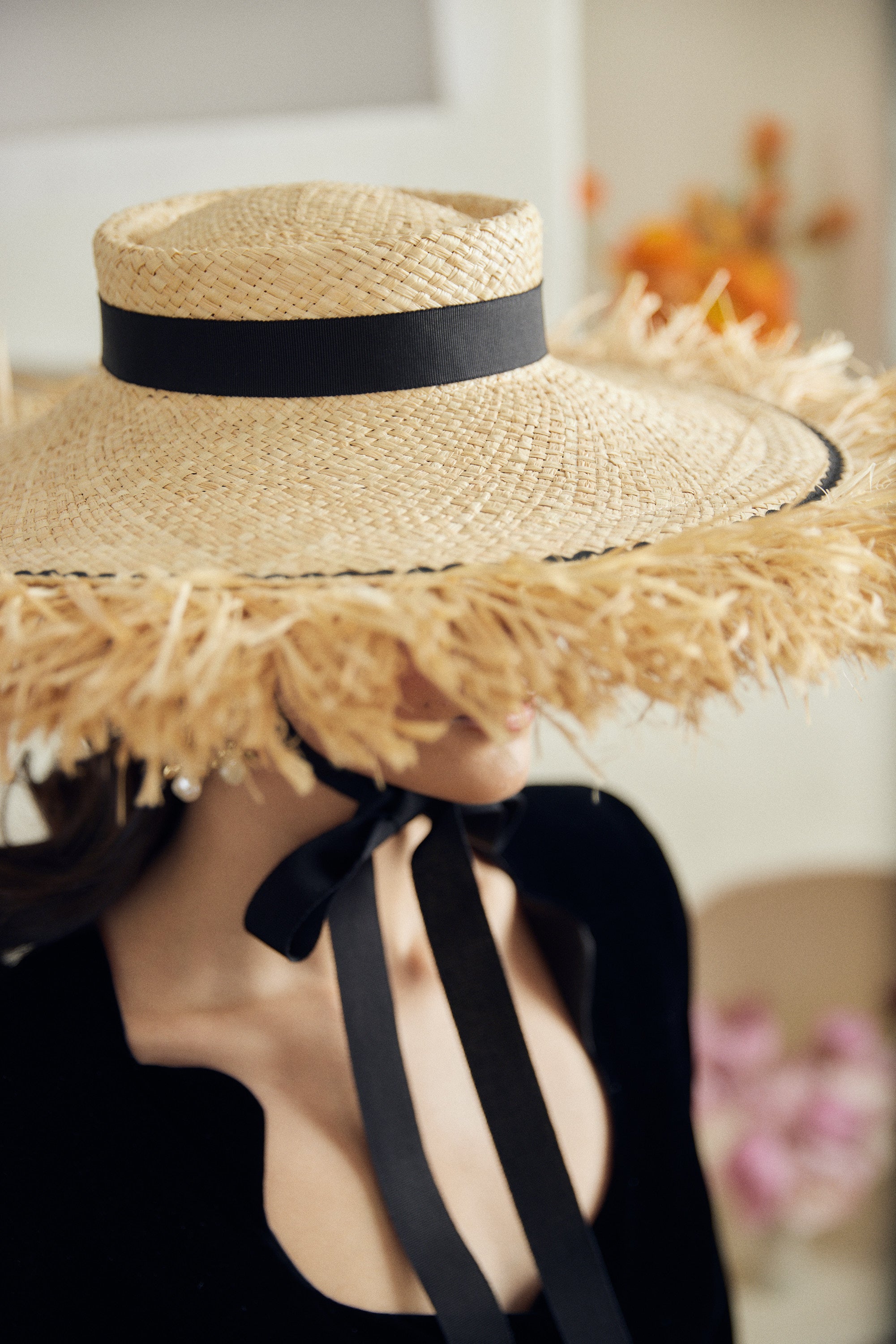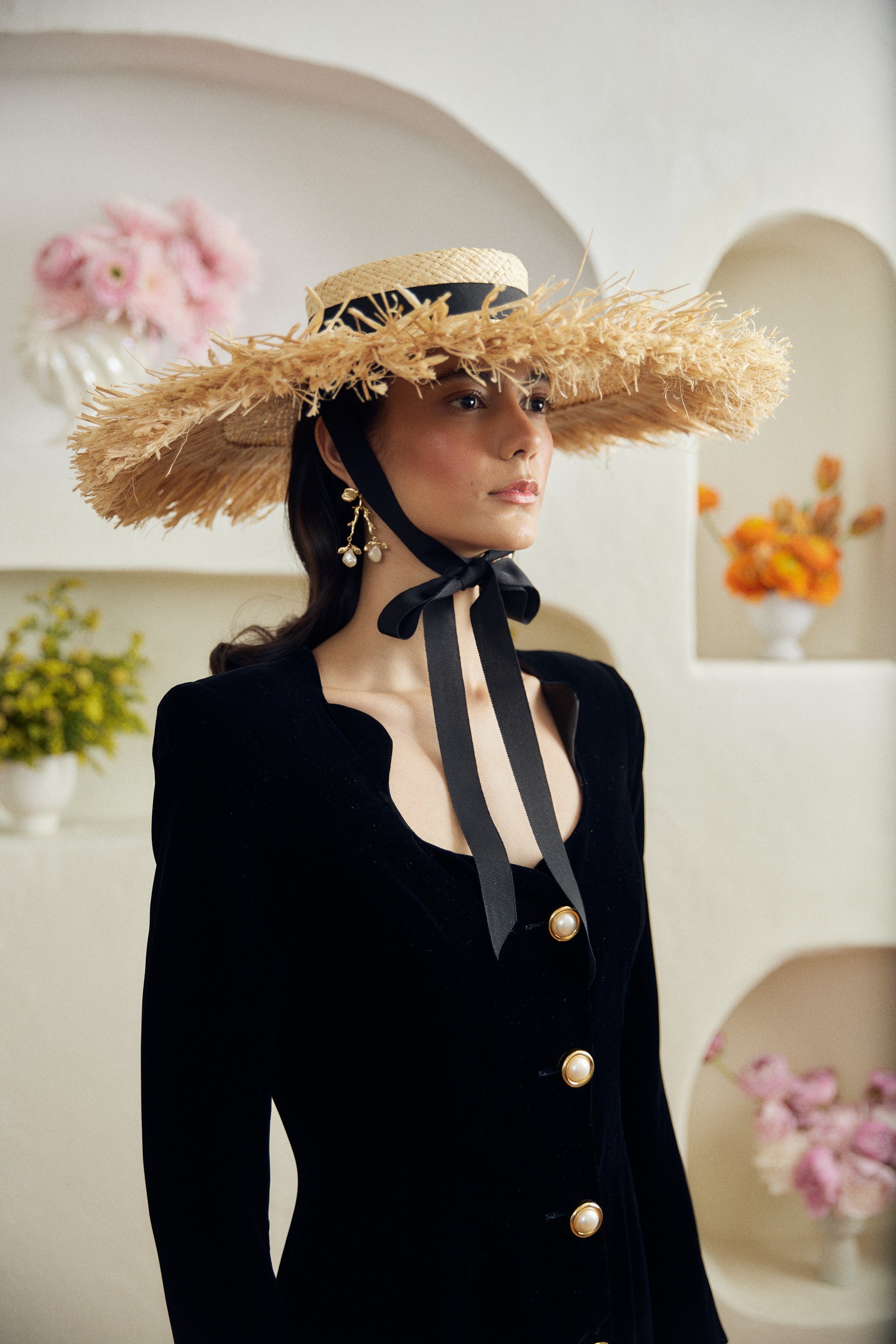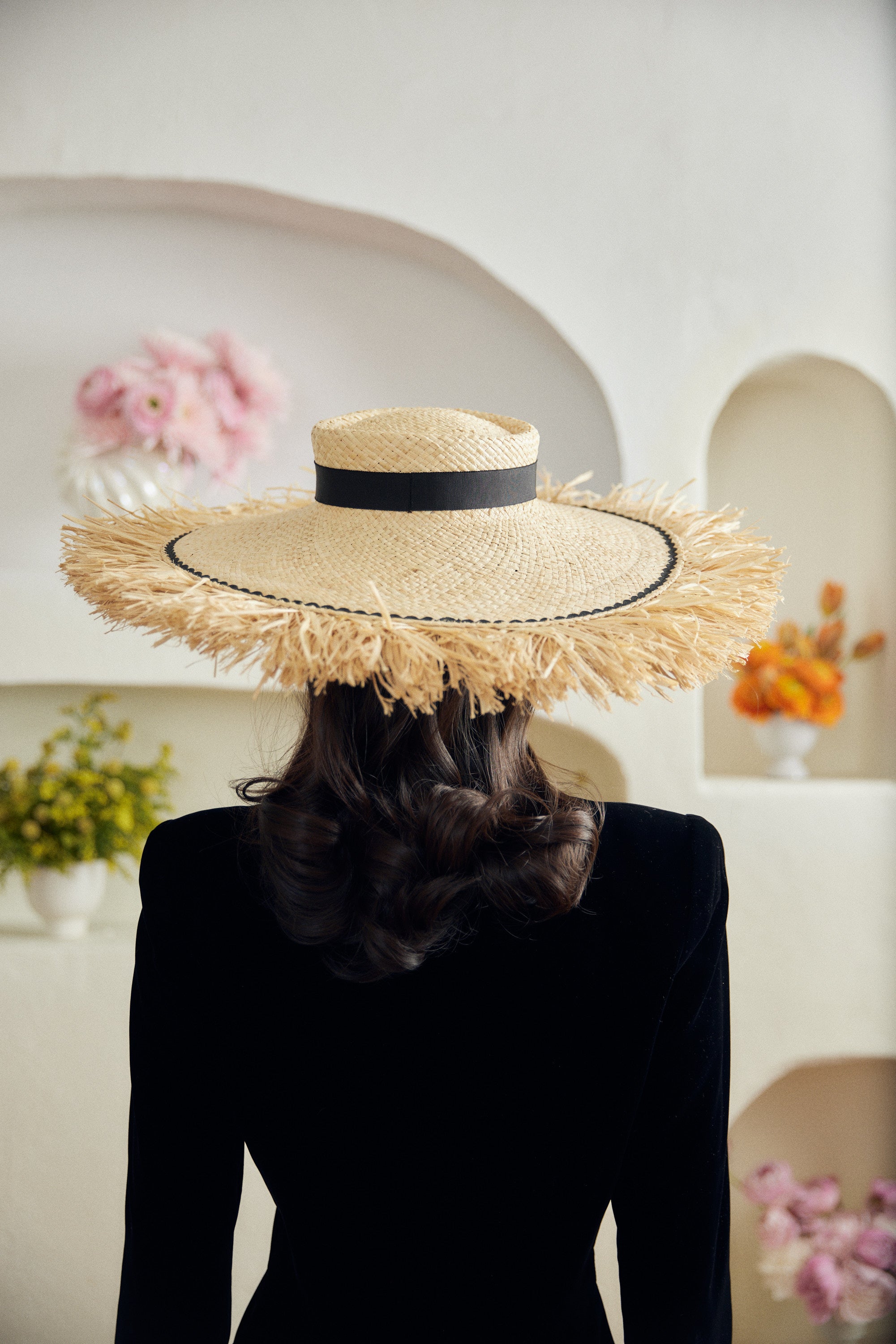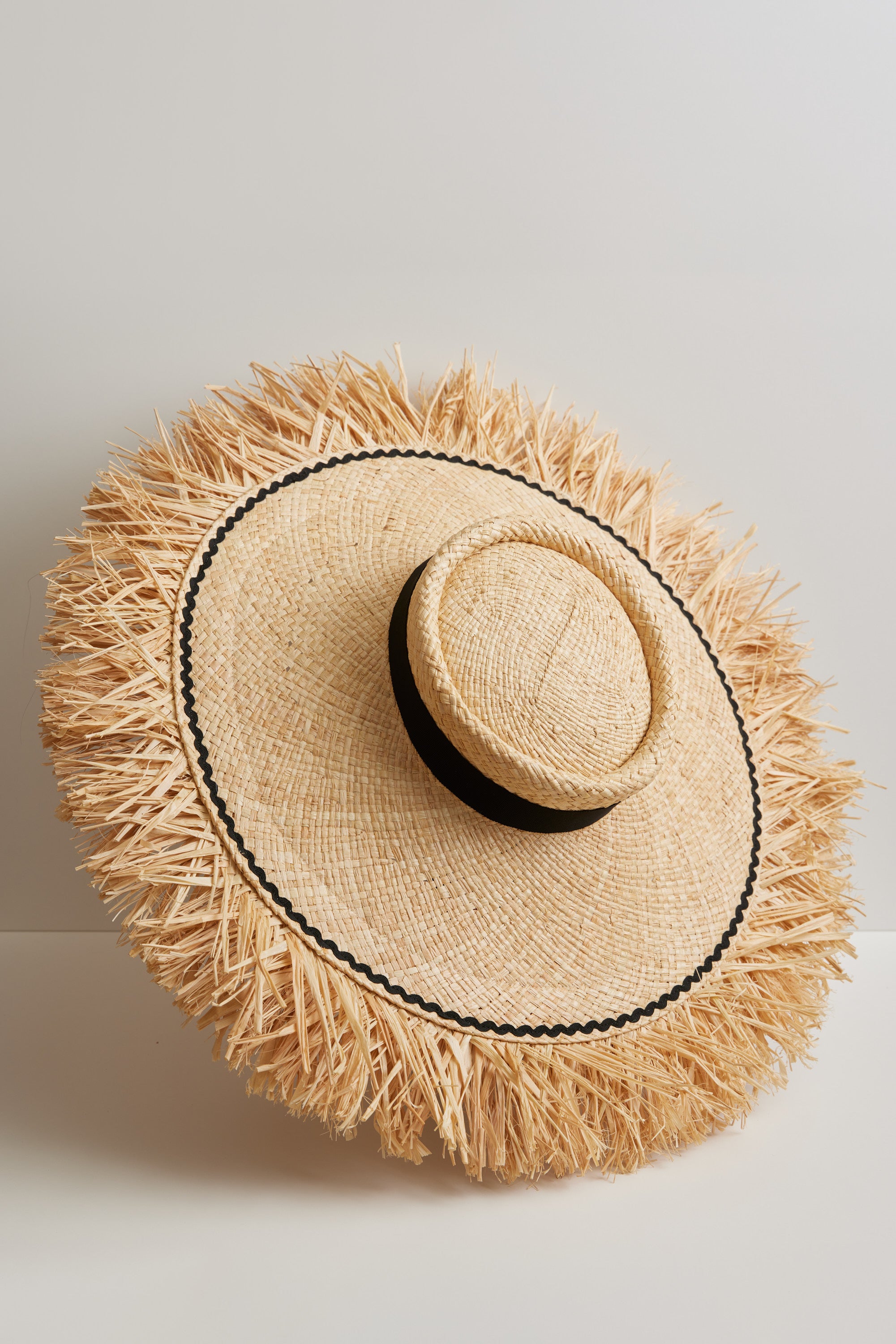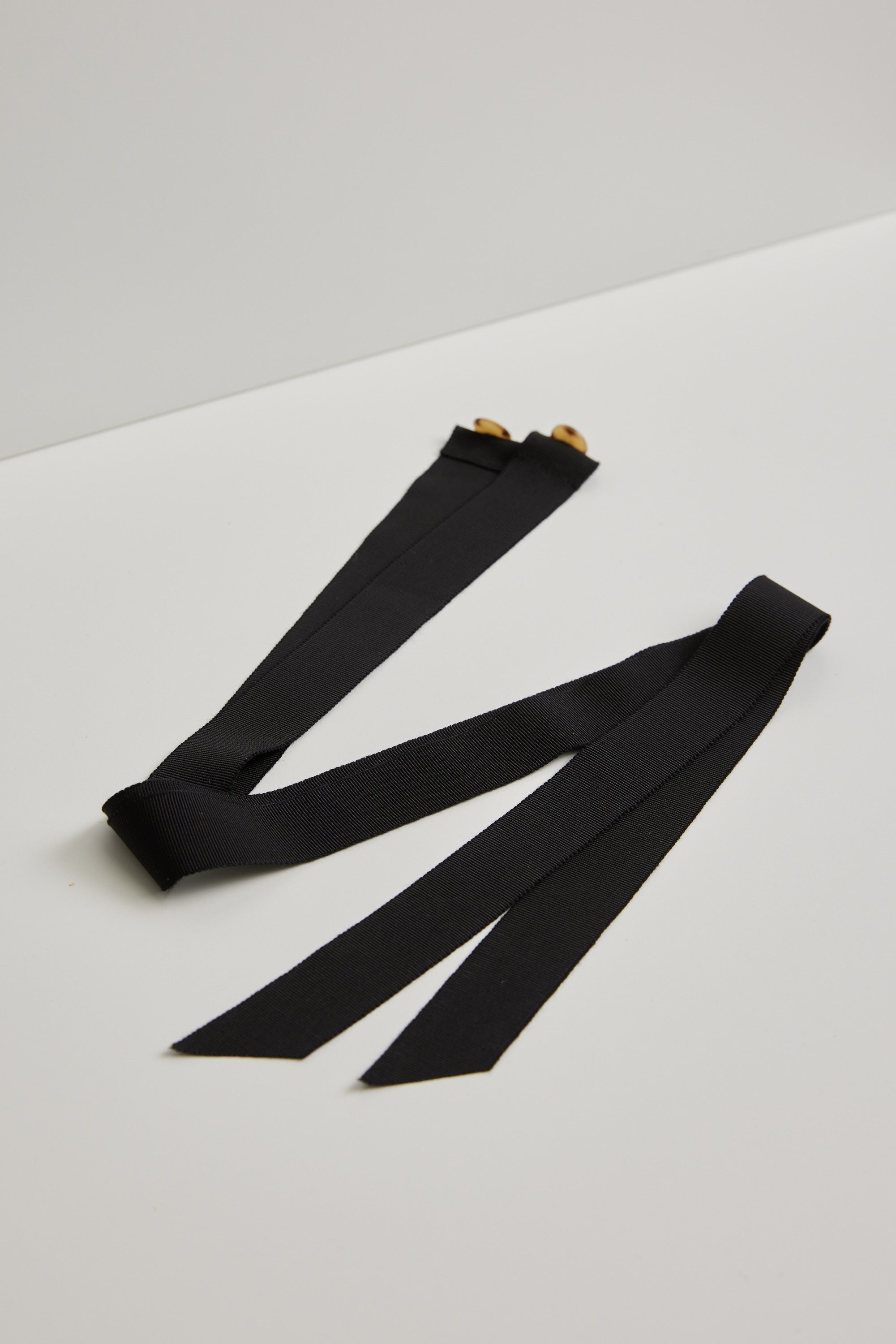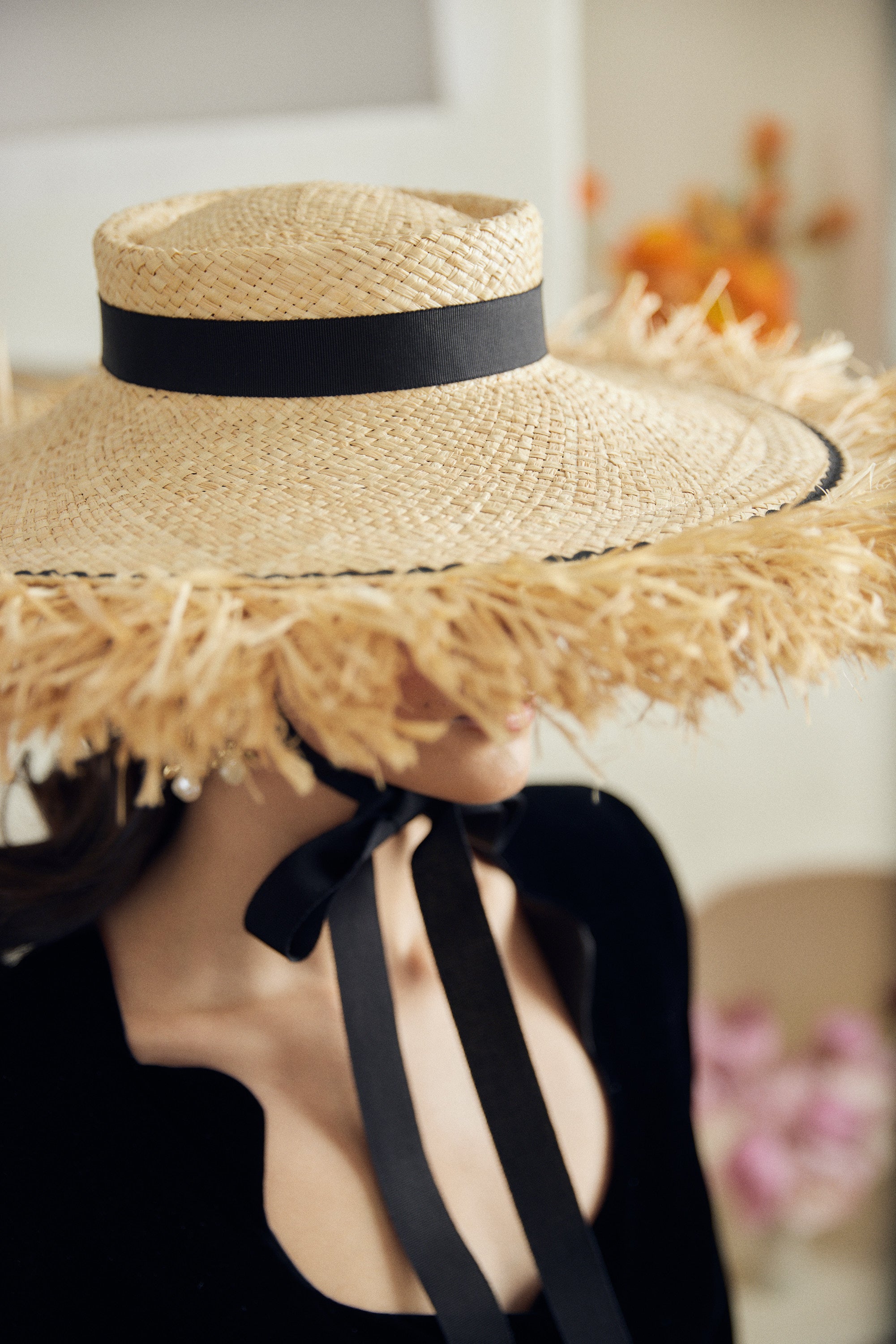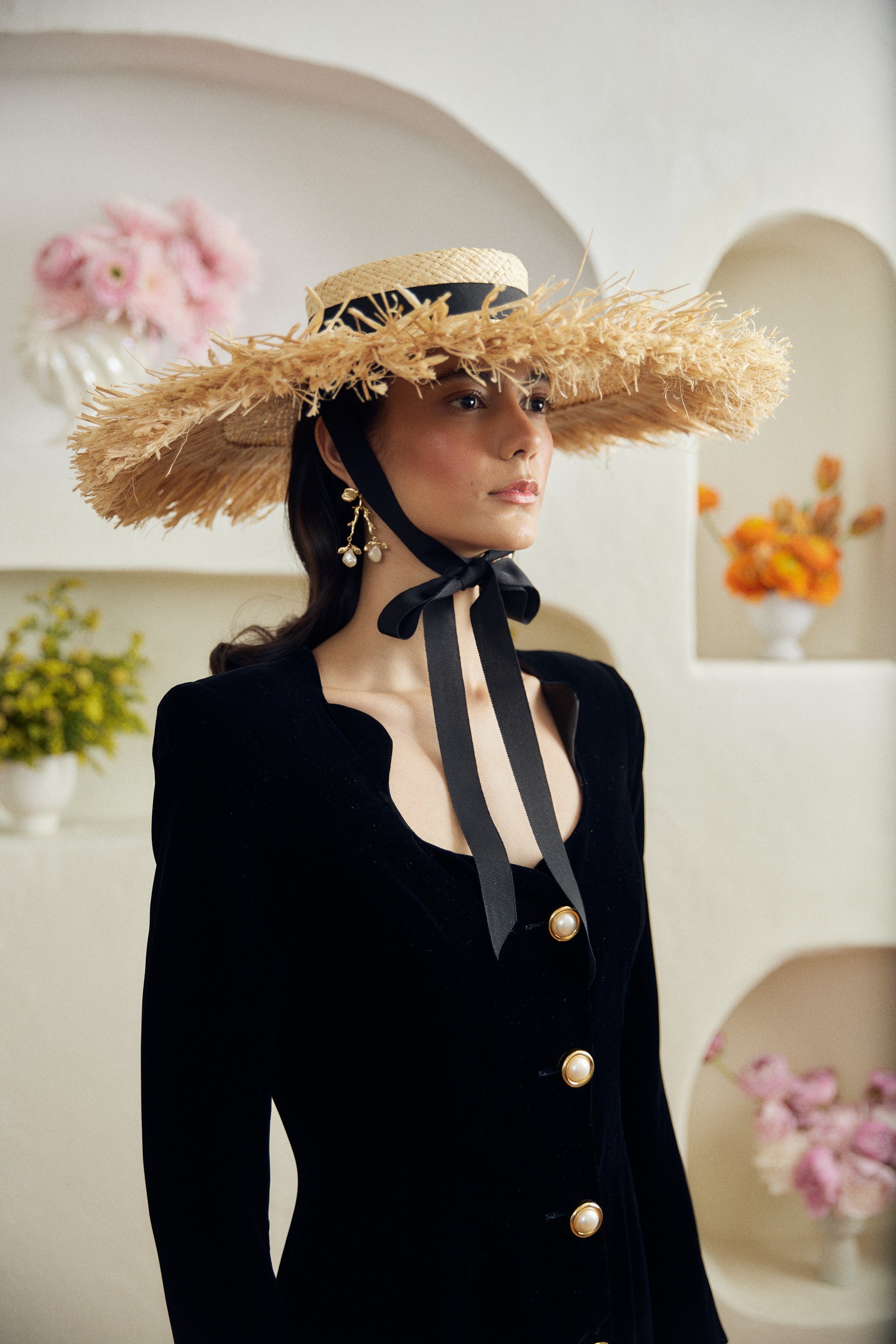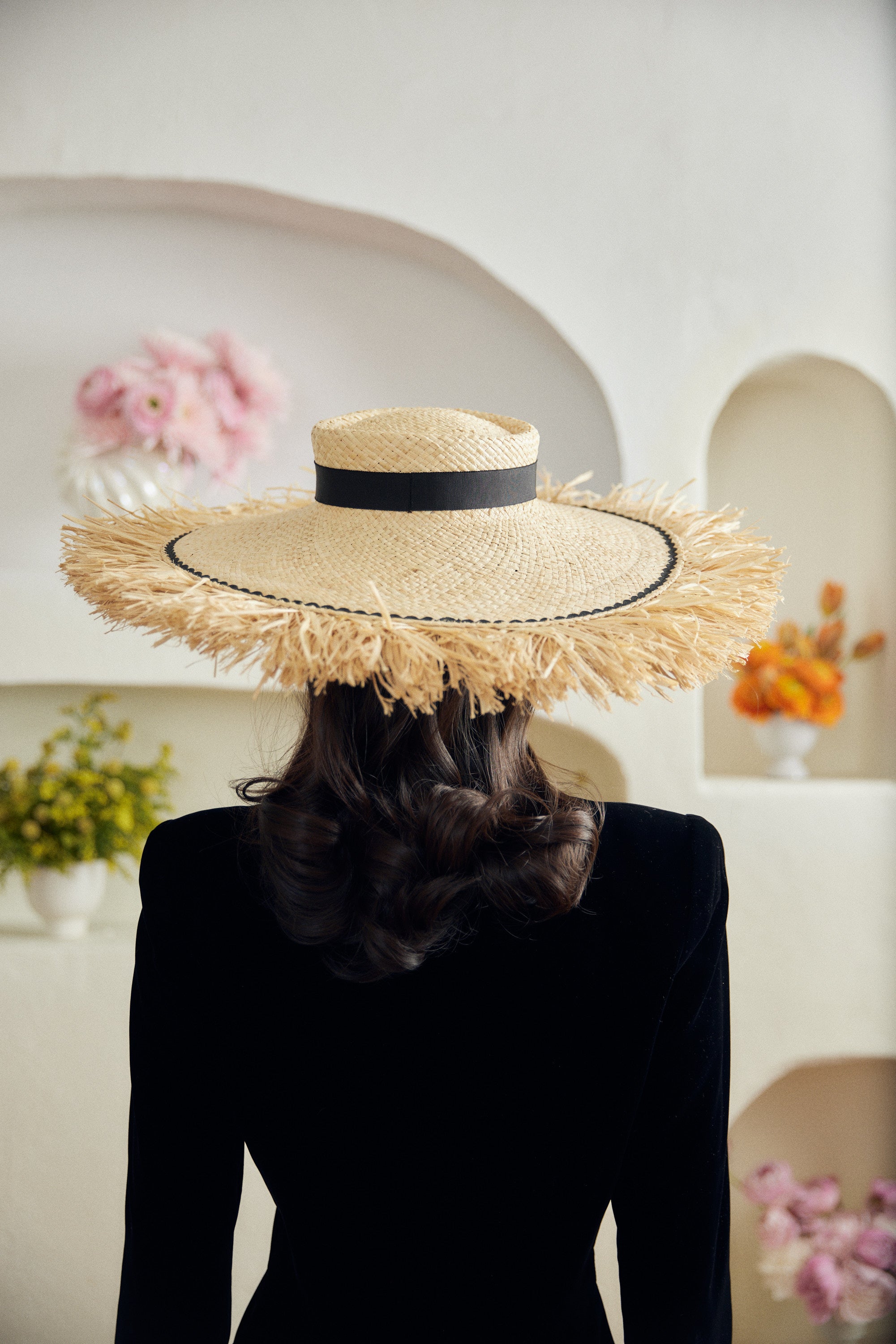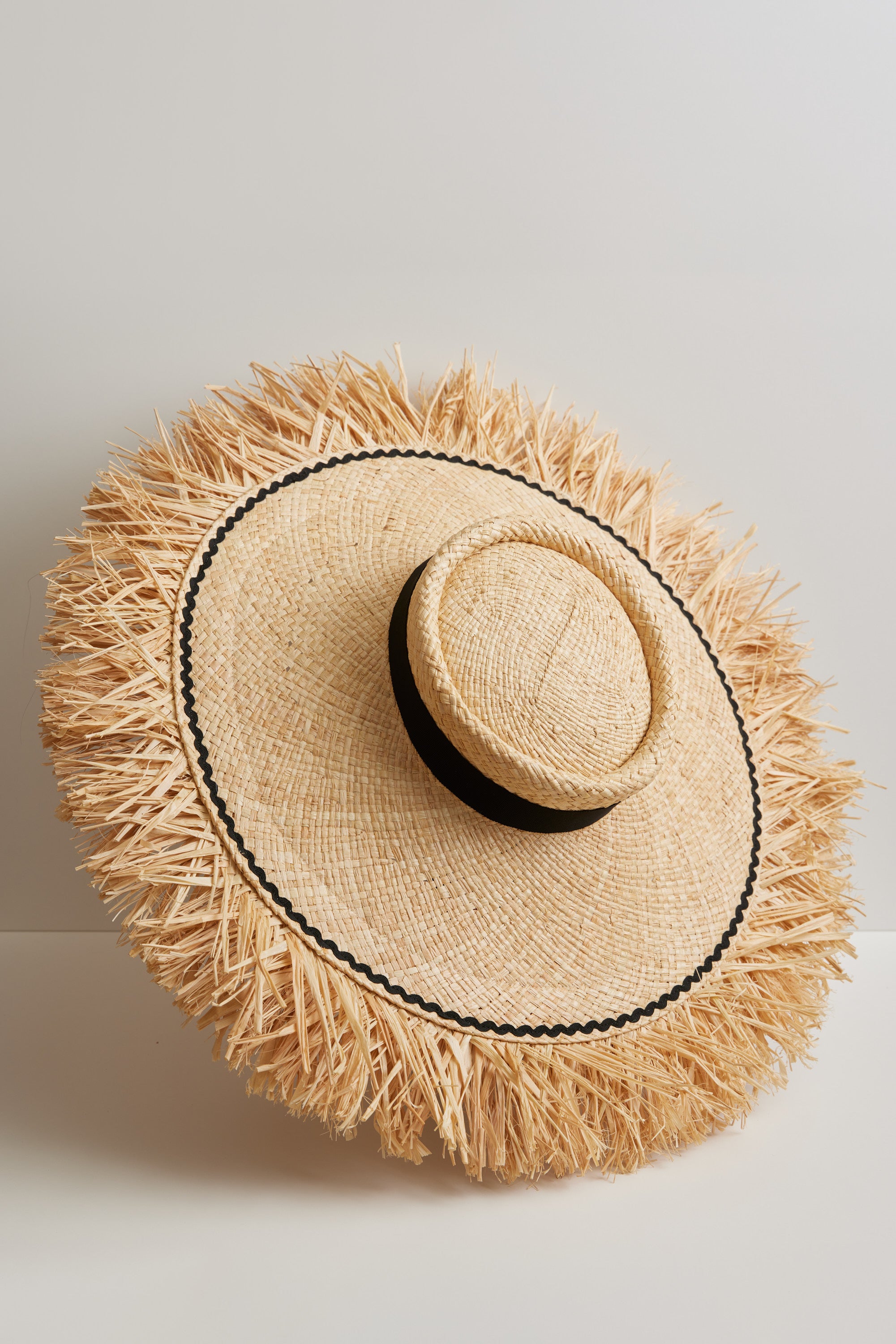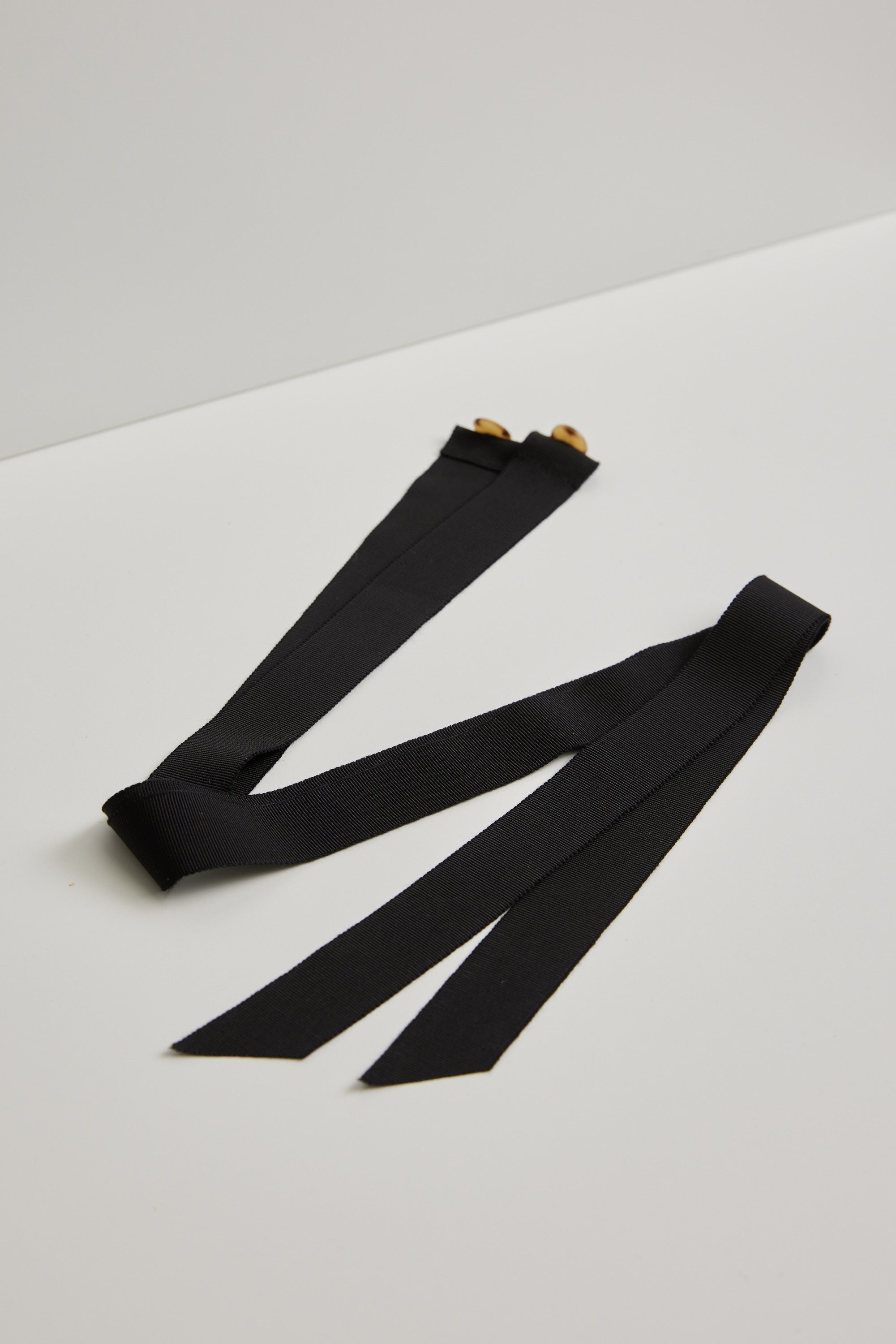 Beaton straw hat - Extra wide with fringed edge and detachable ribbon
This iteration of our Beaton straw hat has an even wider brim to offer you even more sun protection! A whopping 22 inch diameter for this baby. One of our favourite this season!
This hat sits on top of your head (as opposed to a regular hat that would sit in the middle of your forehead) with the help of a millinery elastic that can be hidden within your hair (almost like a hairband or cocktail hat). It can also be worn tilted.

The ribbon is detachable with the aid of buttons. Simply loop them in and out of the button hole in the sweatband. These ribbons are comprised of grosgrain ribbon.
The buttons used are vintage and were collected over many years by my great grandmother as well as my grandmother. The ones shown in the photo are for reference only, the ones you will receive will be a surprise!
A wire is hand sewn on the edge of the brim in order to keep the brim where it should be. This helps prevent the brim from sagging or becoming floppy over time. Raffia fringe has also be added to the already fringes edge of this hat to make it fuller. A black ric-rac trim has been sewn on top of the brim as well to add just a touch of contrast.
22 inch diameter - 2 inches high from the base of the crown
-100% Natural straw
- One size fits most
Because all hats are made by hand, slight variations may occur from one hat to another, which makes them all the more unique.

Floral arrangements found in the photos by Fleuriste Monarque