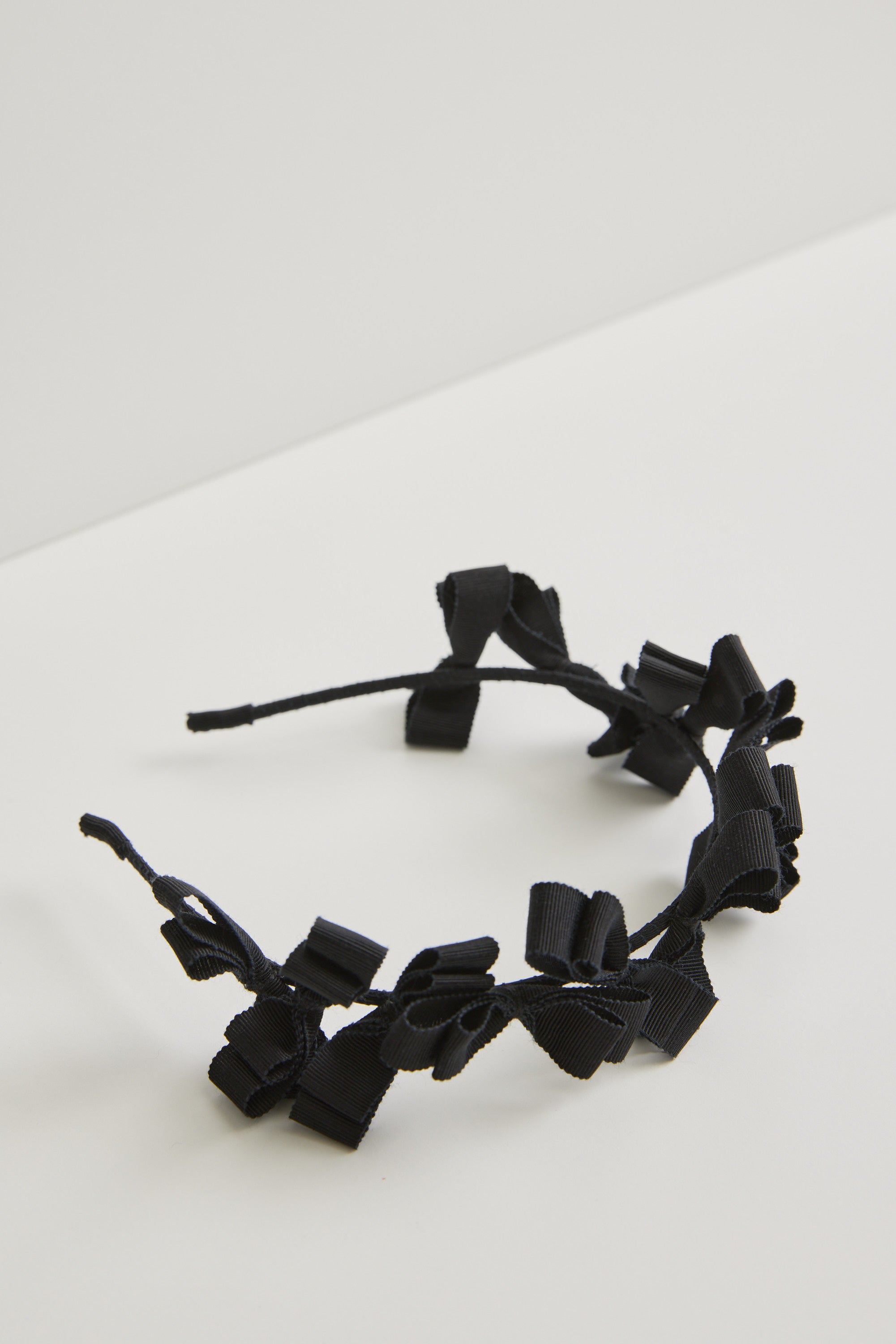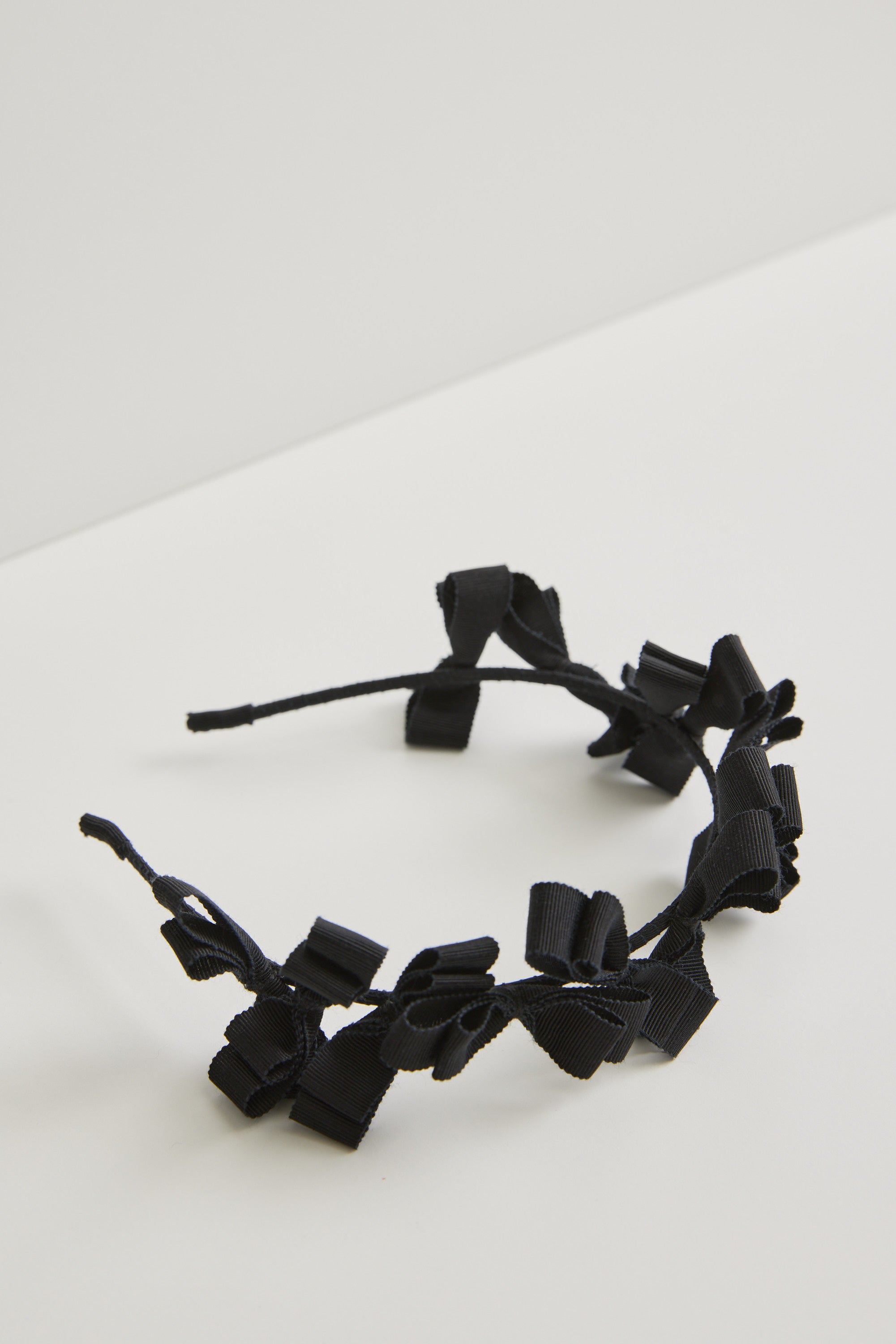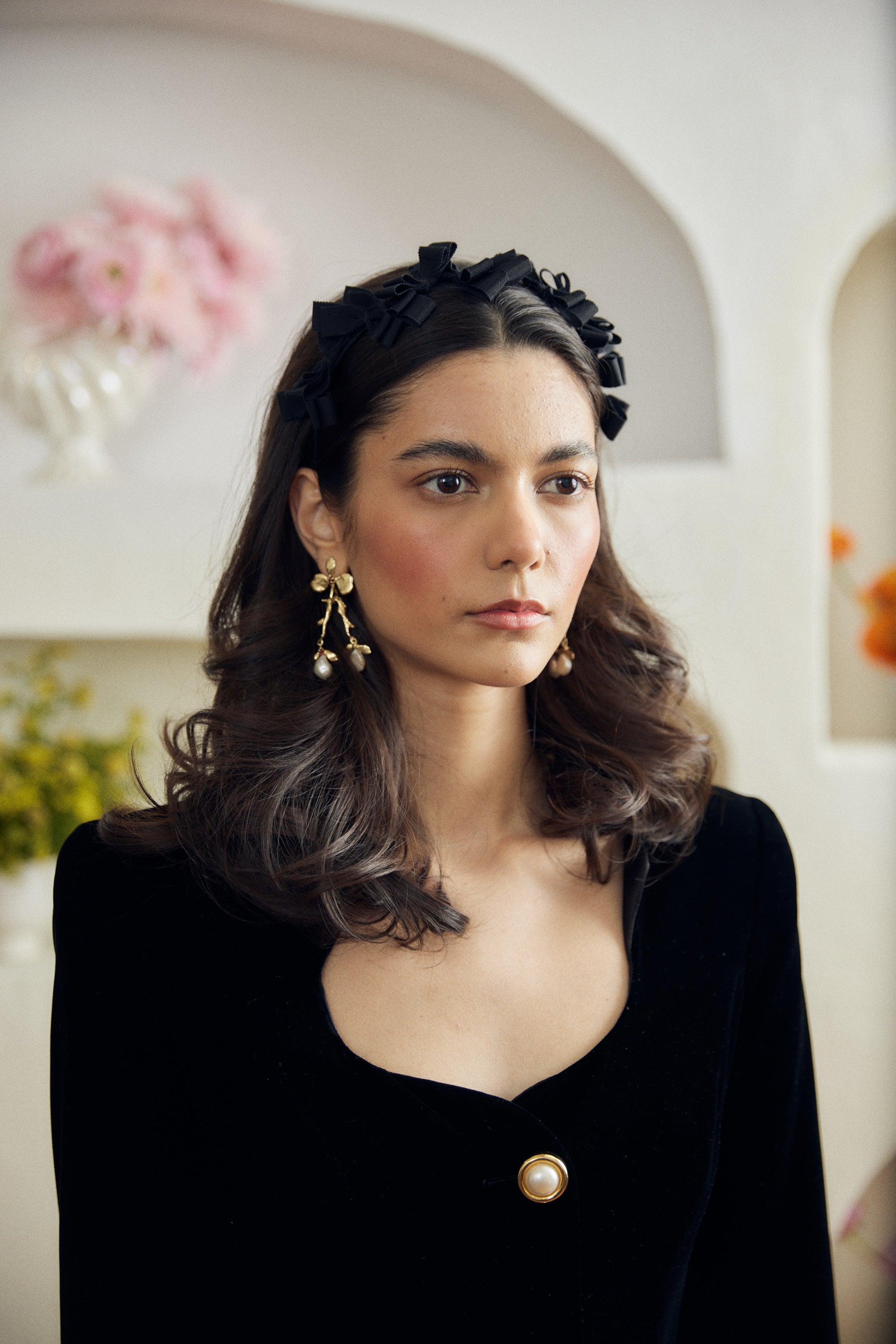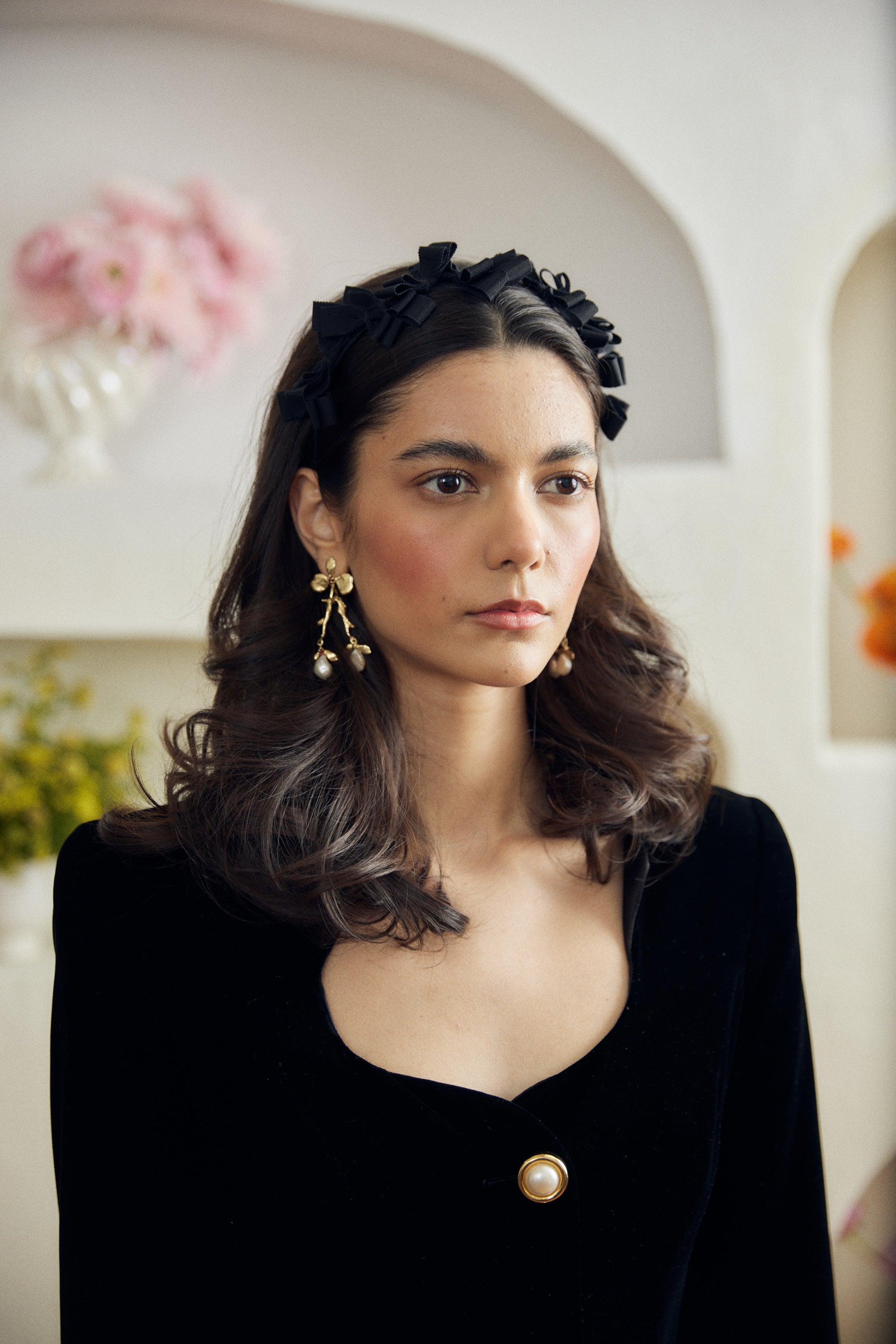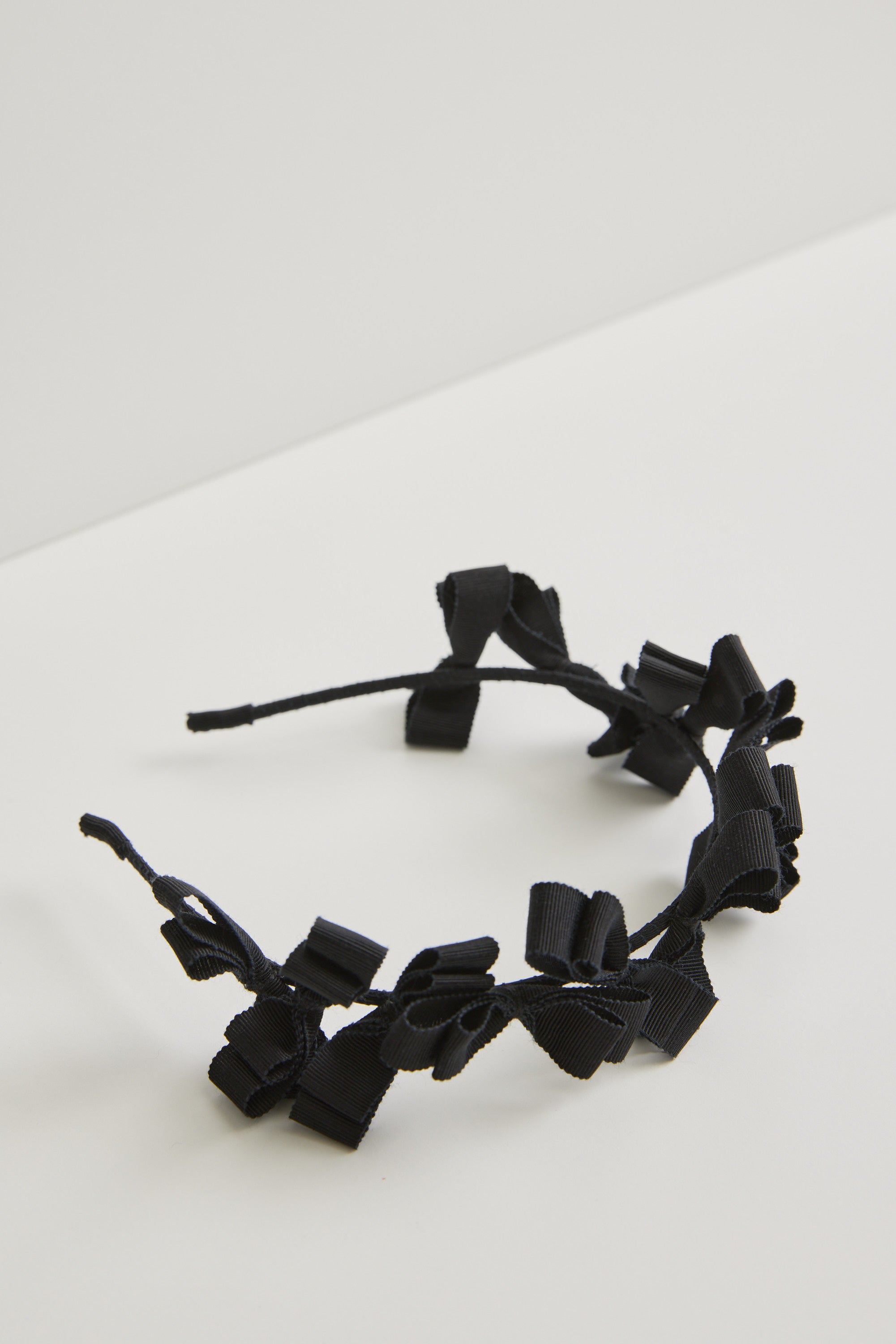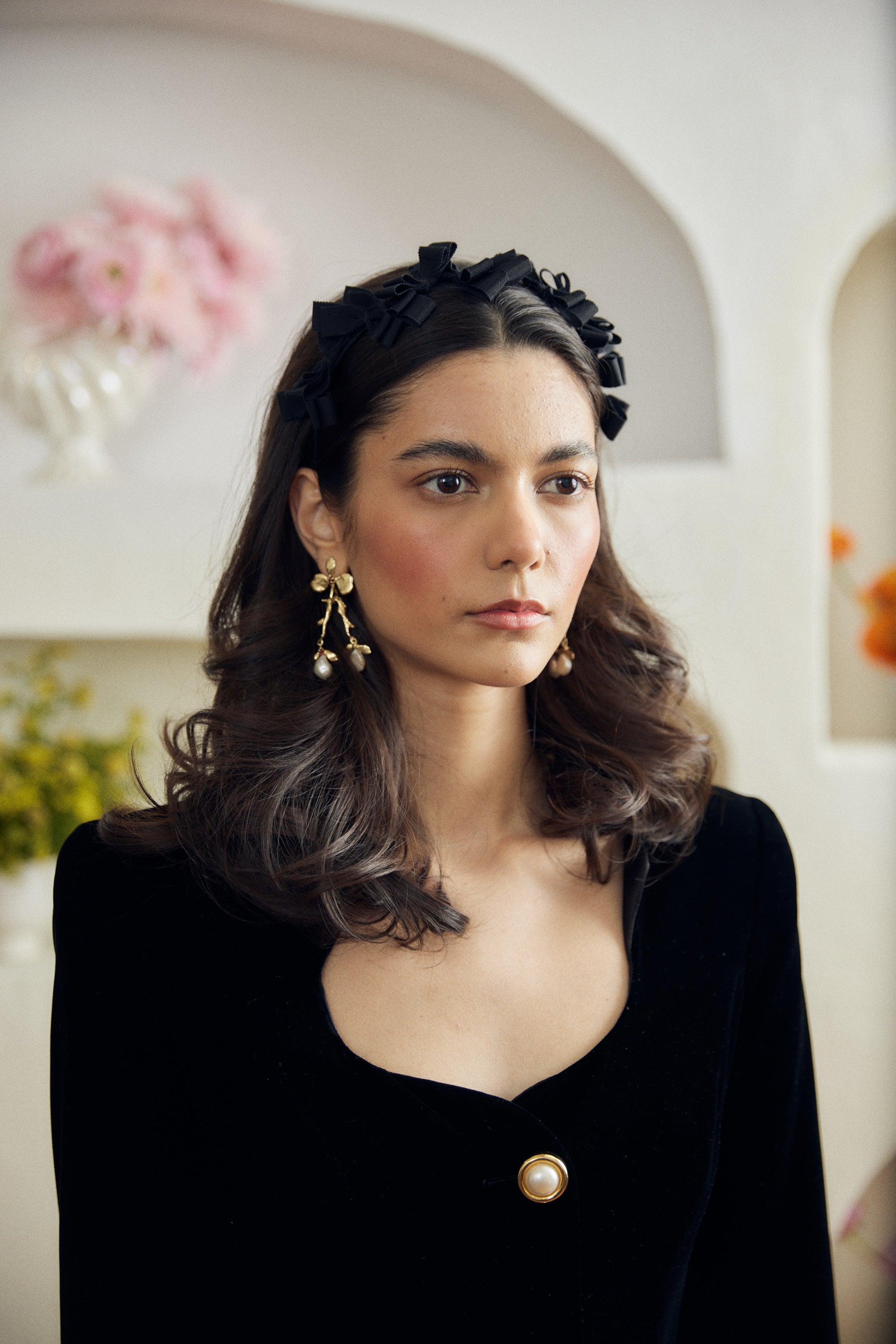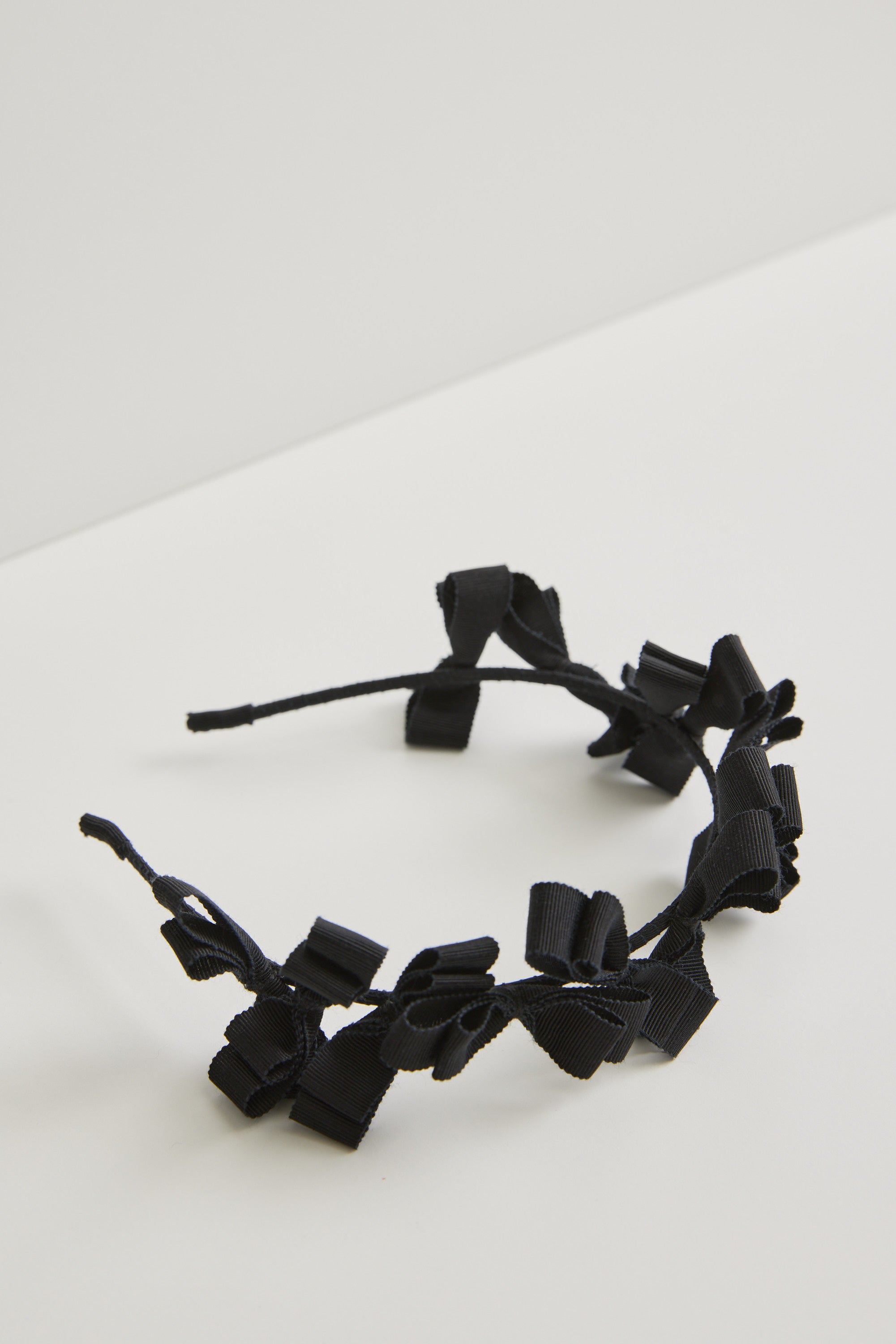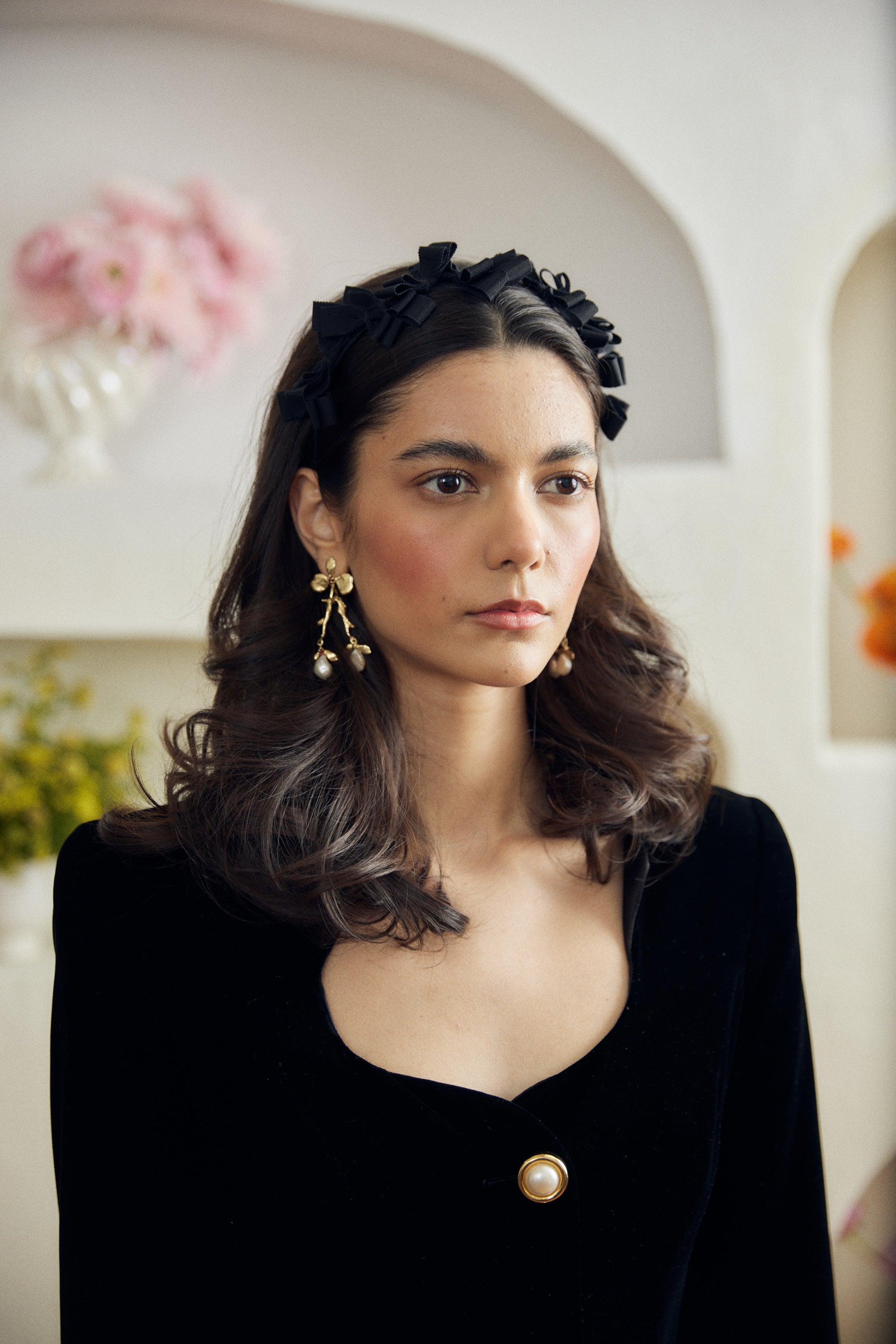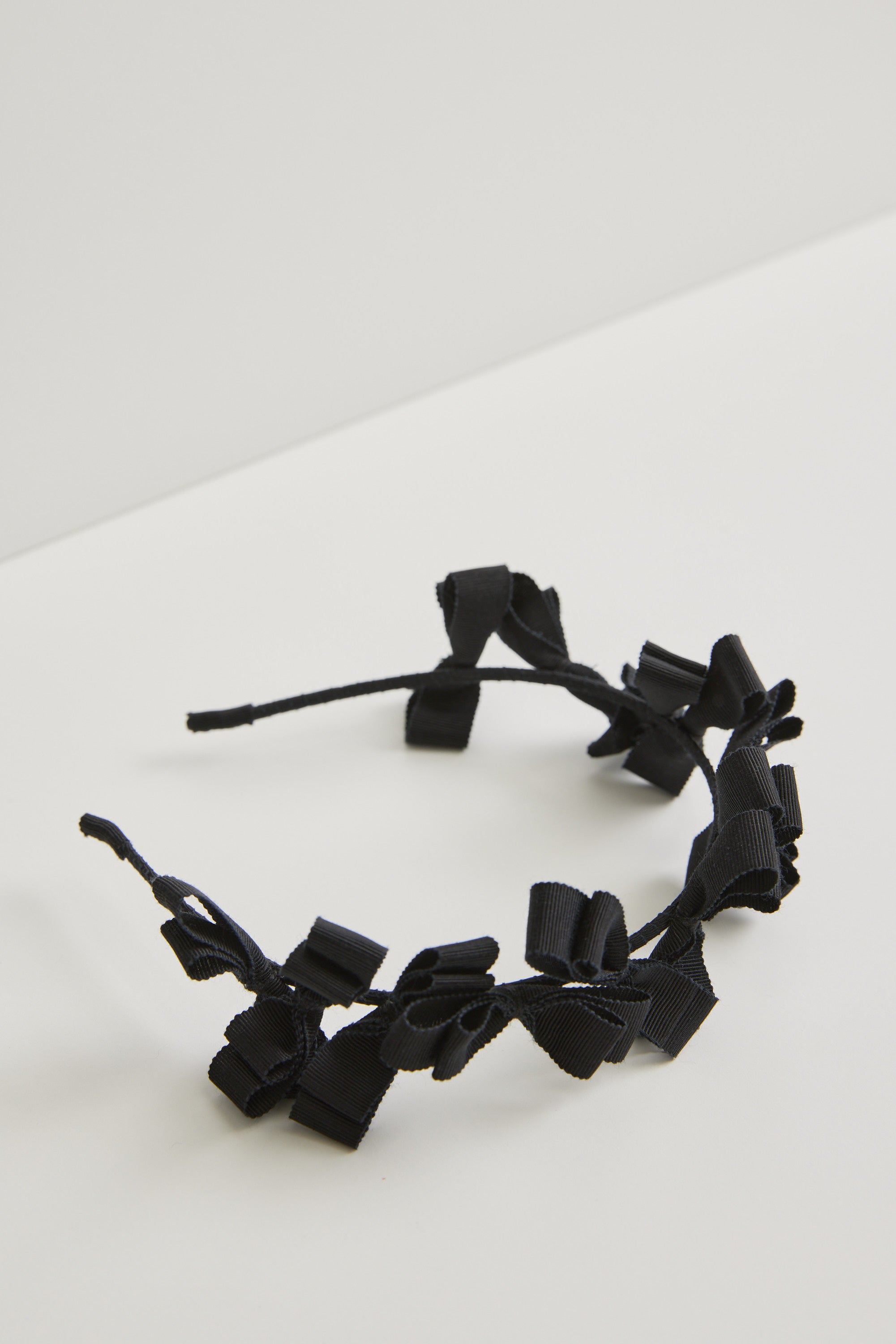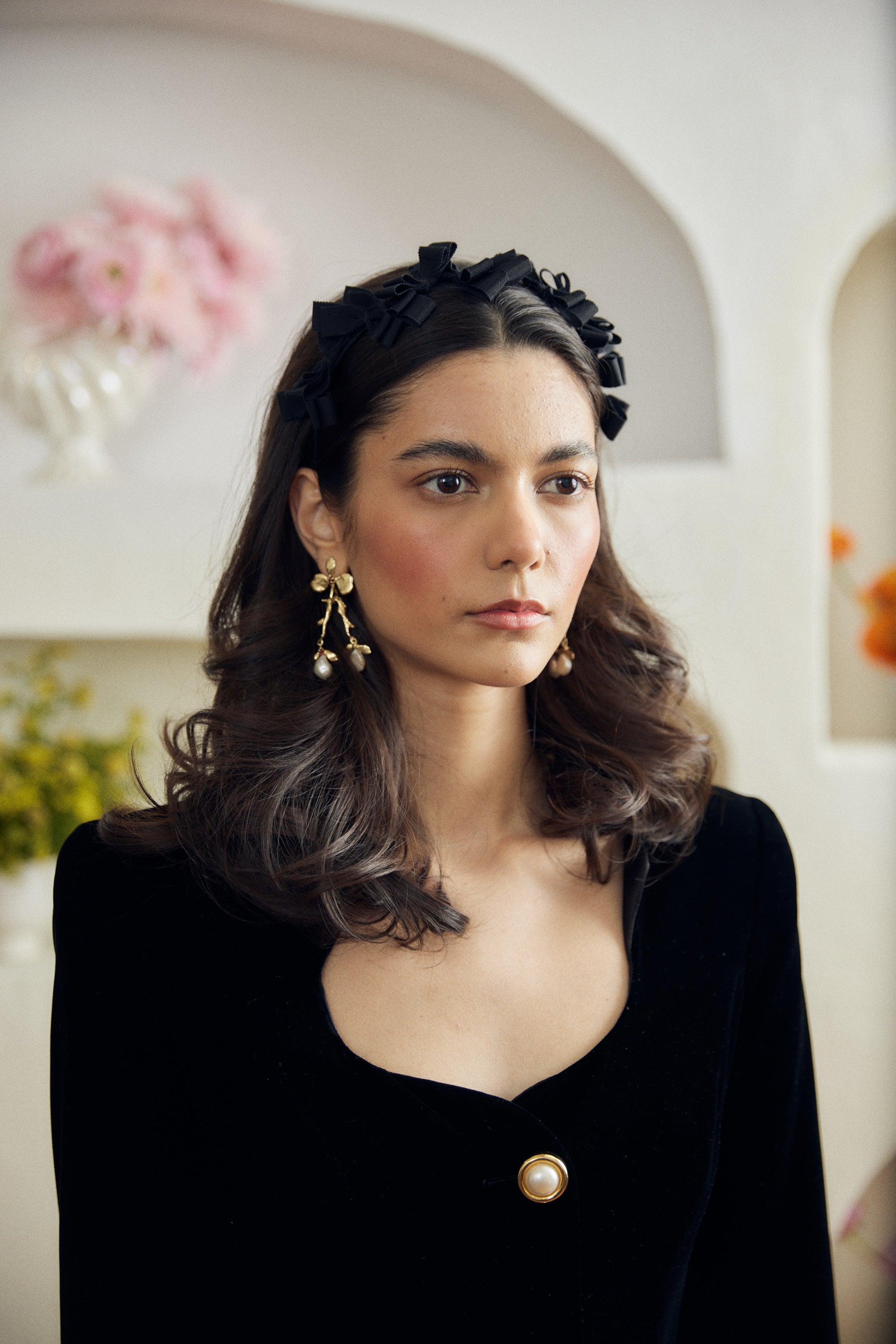 Forget me not bow headband - Black
The forget me not headbands are made of 12 little hand sewn grosgrain ribbons bows on a thin metal alice band. These headbands are quite flexible and shouldn't give you a headache.
Would make for a wonderful bridesmaid hair accessory!

Because each headband is made by hand, slight variations may occur from one hair clip to another, which makes them all the more unique.

Made using Japanese grosgrain ribbon.


***Please note that the headband you will receive looks slightly different from the photos. We sold out of the ribbon that was used to make those ones. If you order a black Forget me not headband, you will be receiving it with the bows like the ones shown in the last photo. (You can also see a video of the headband here)***