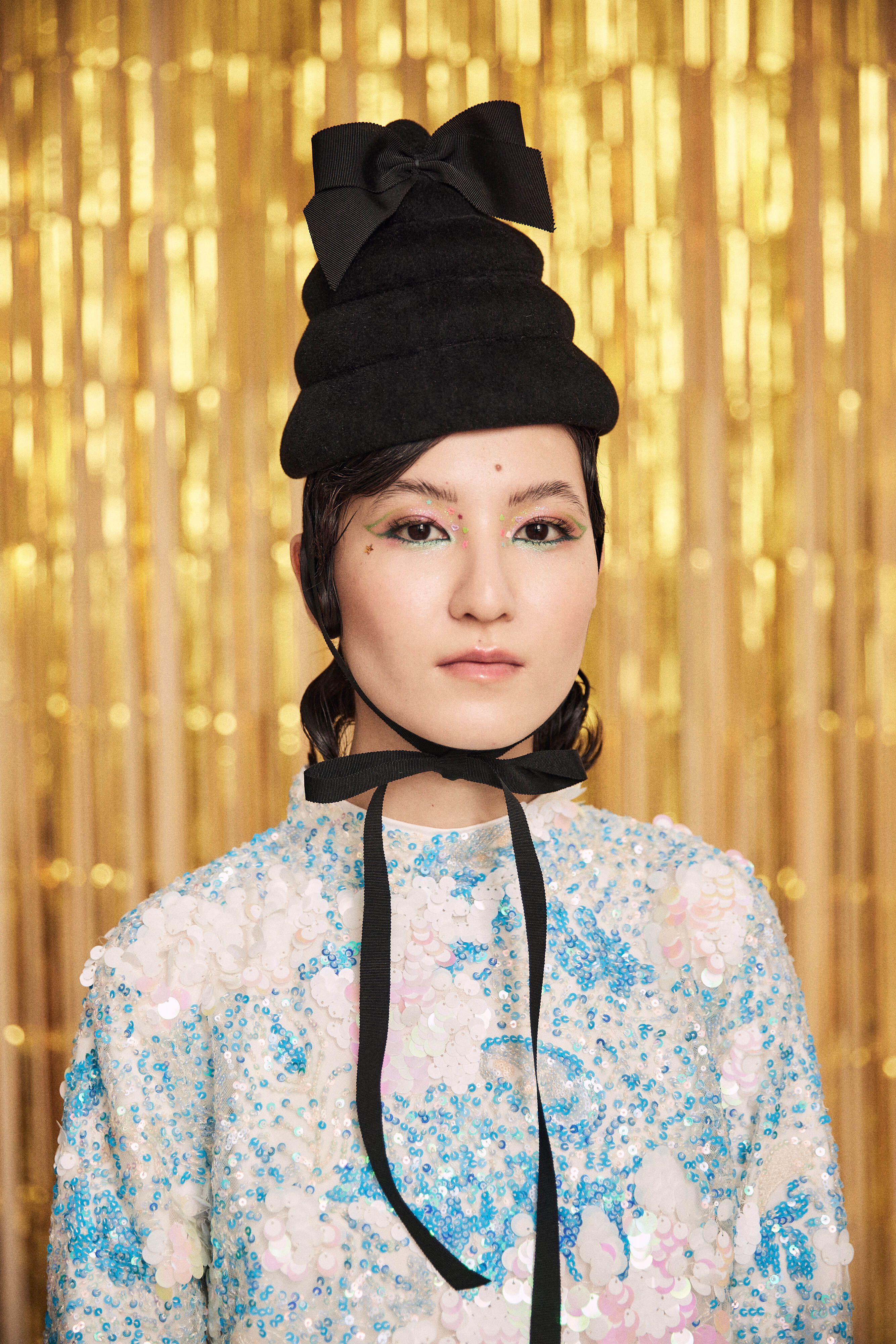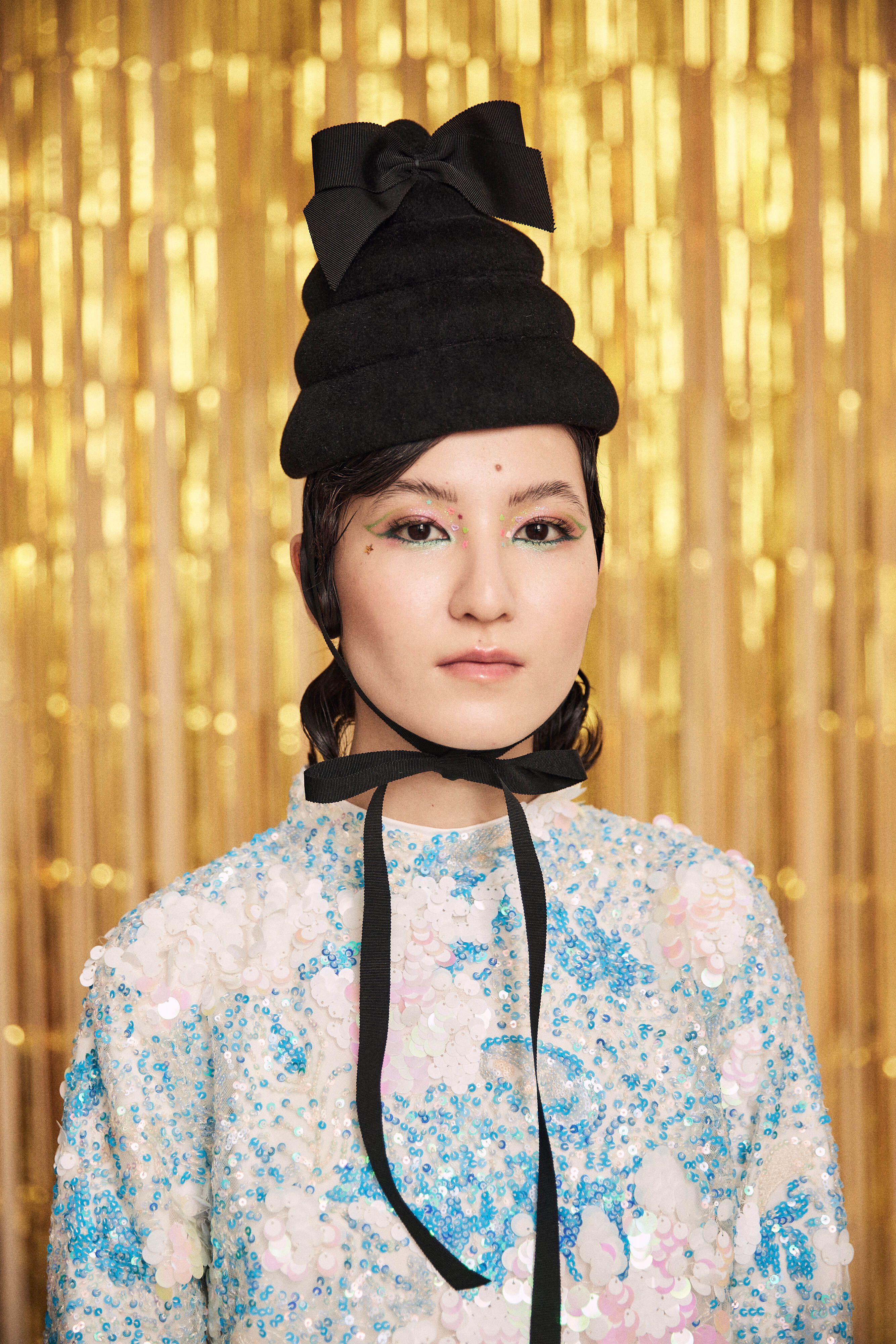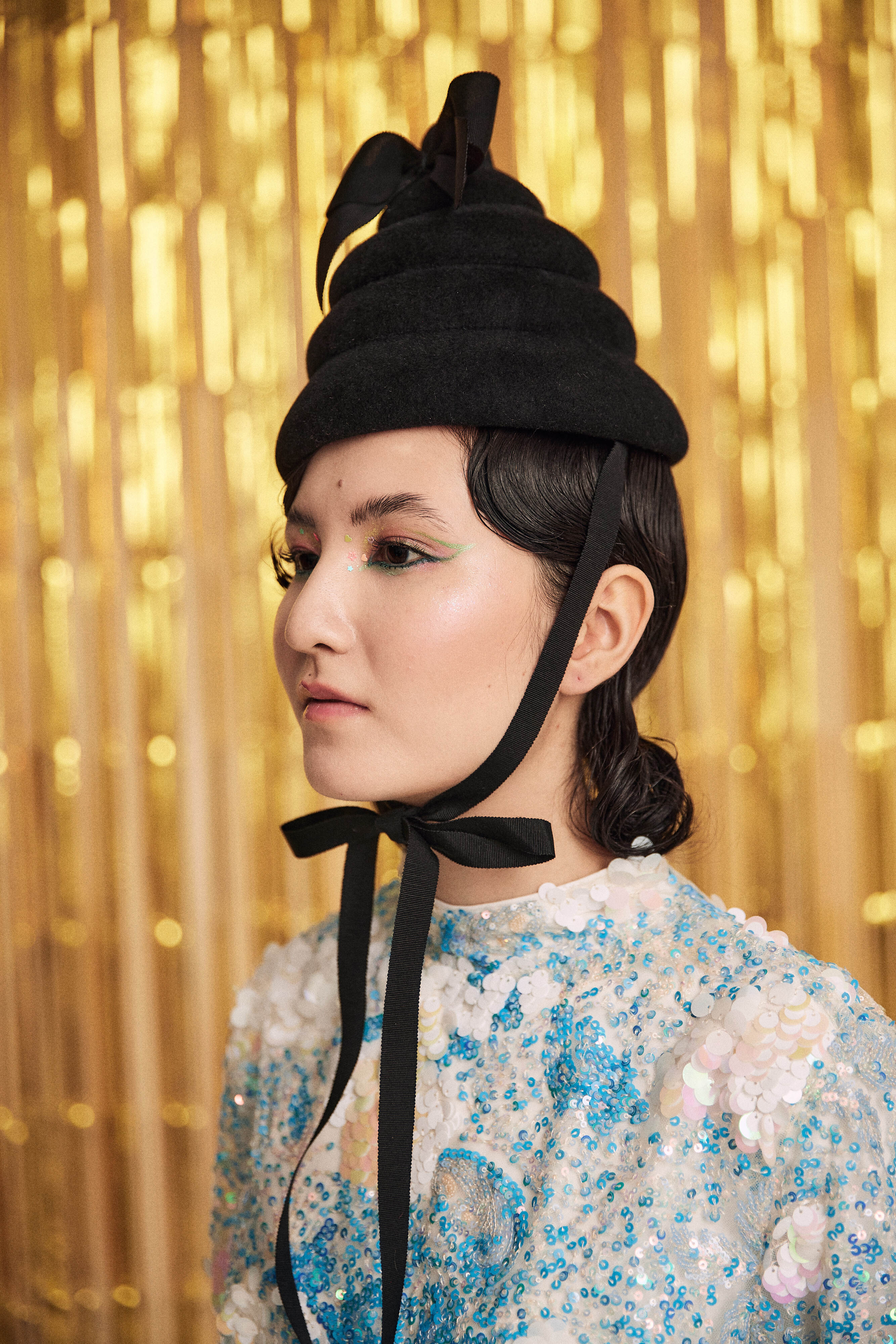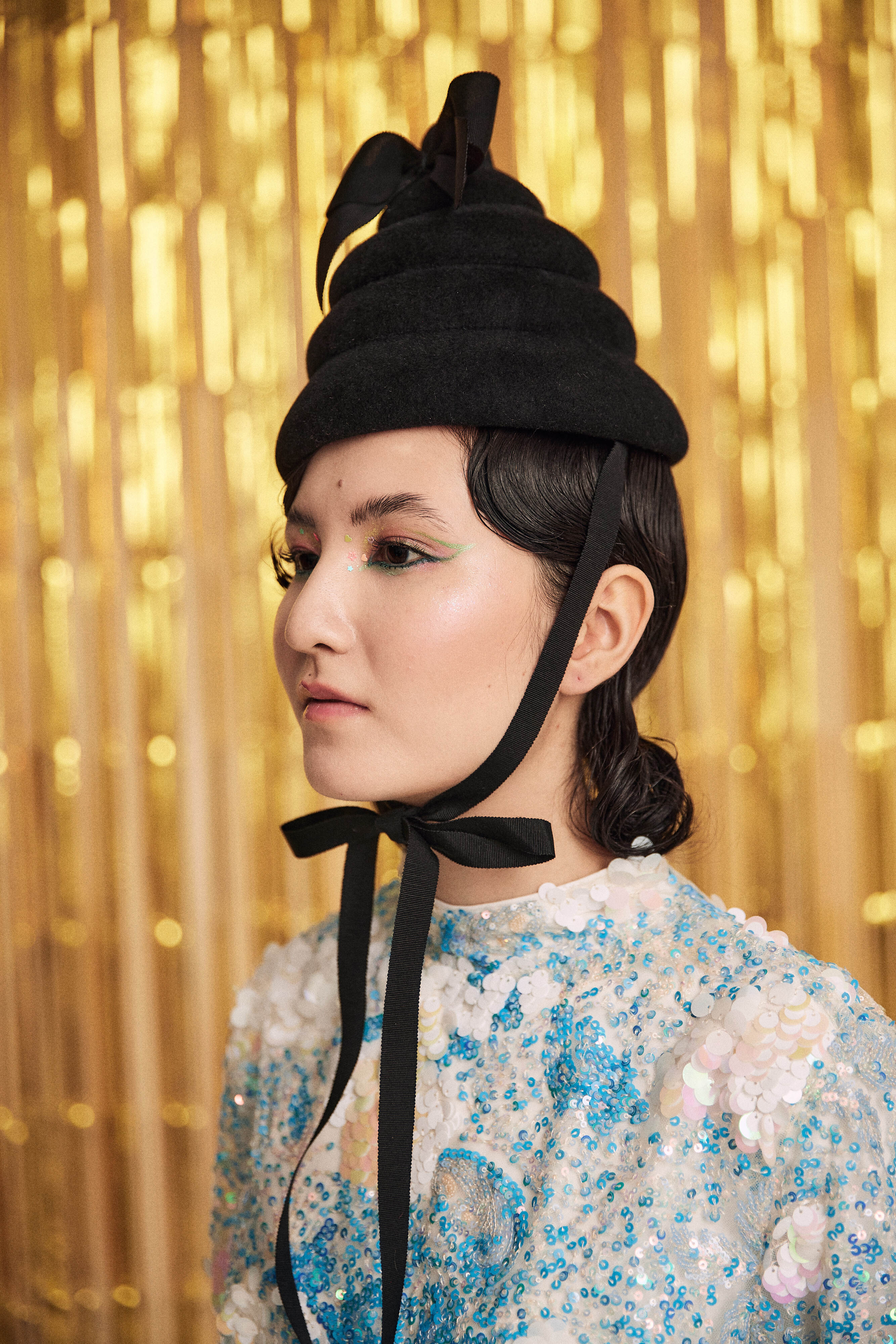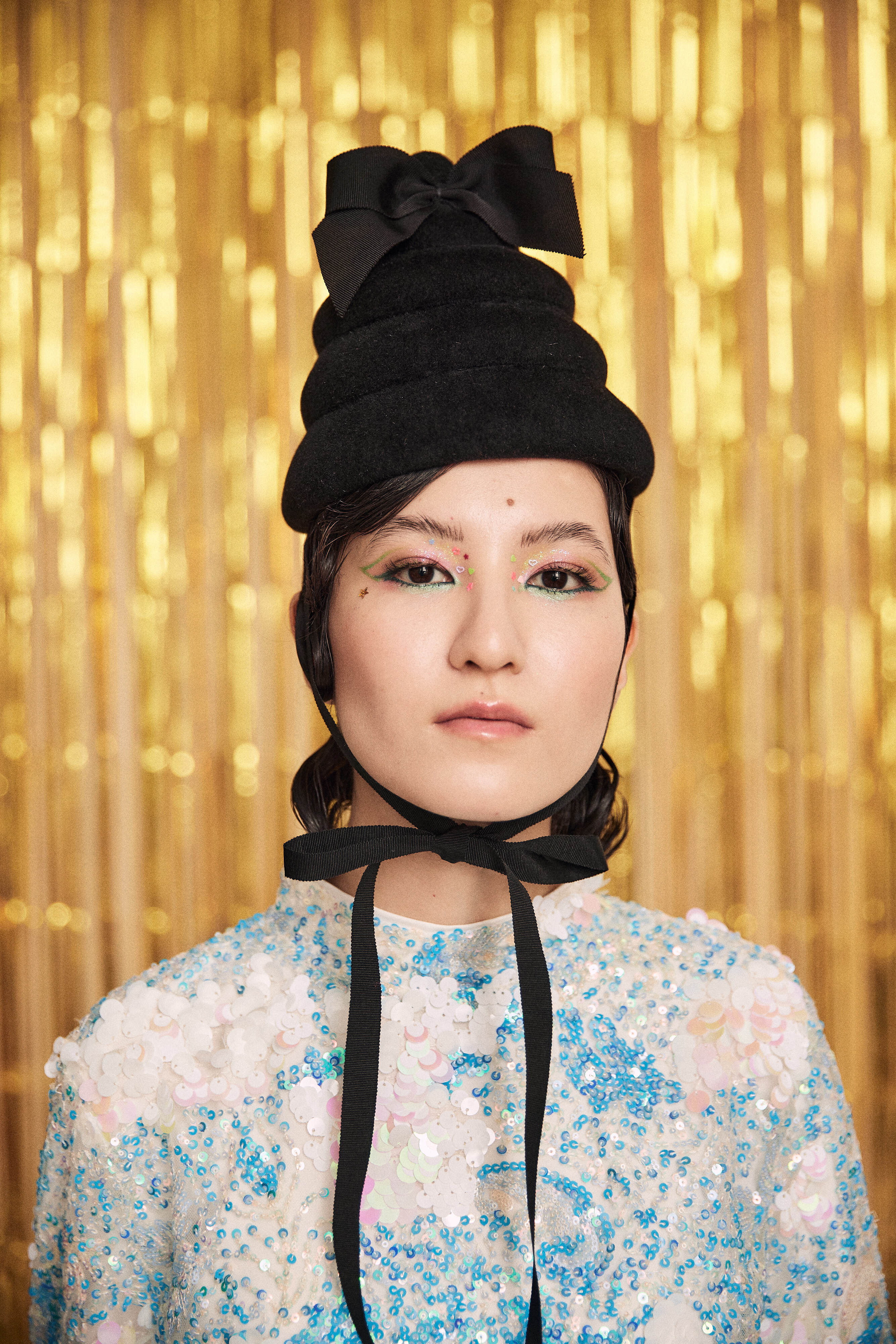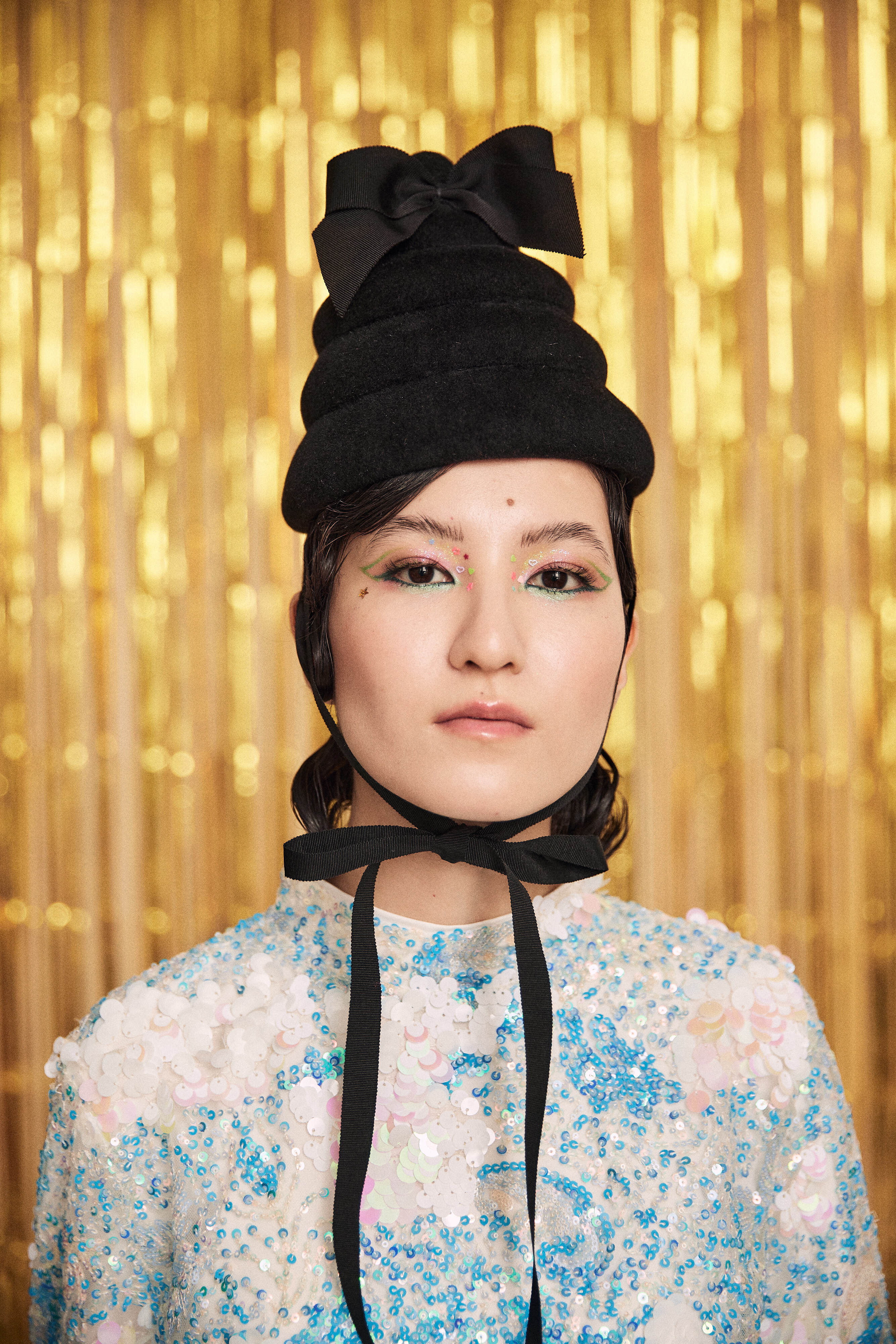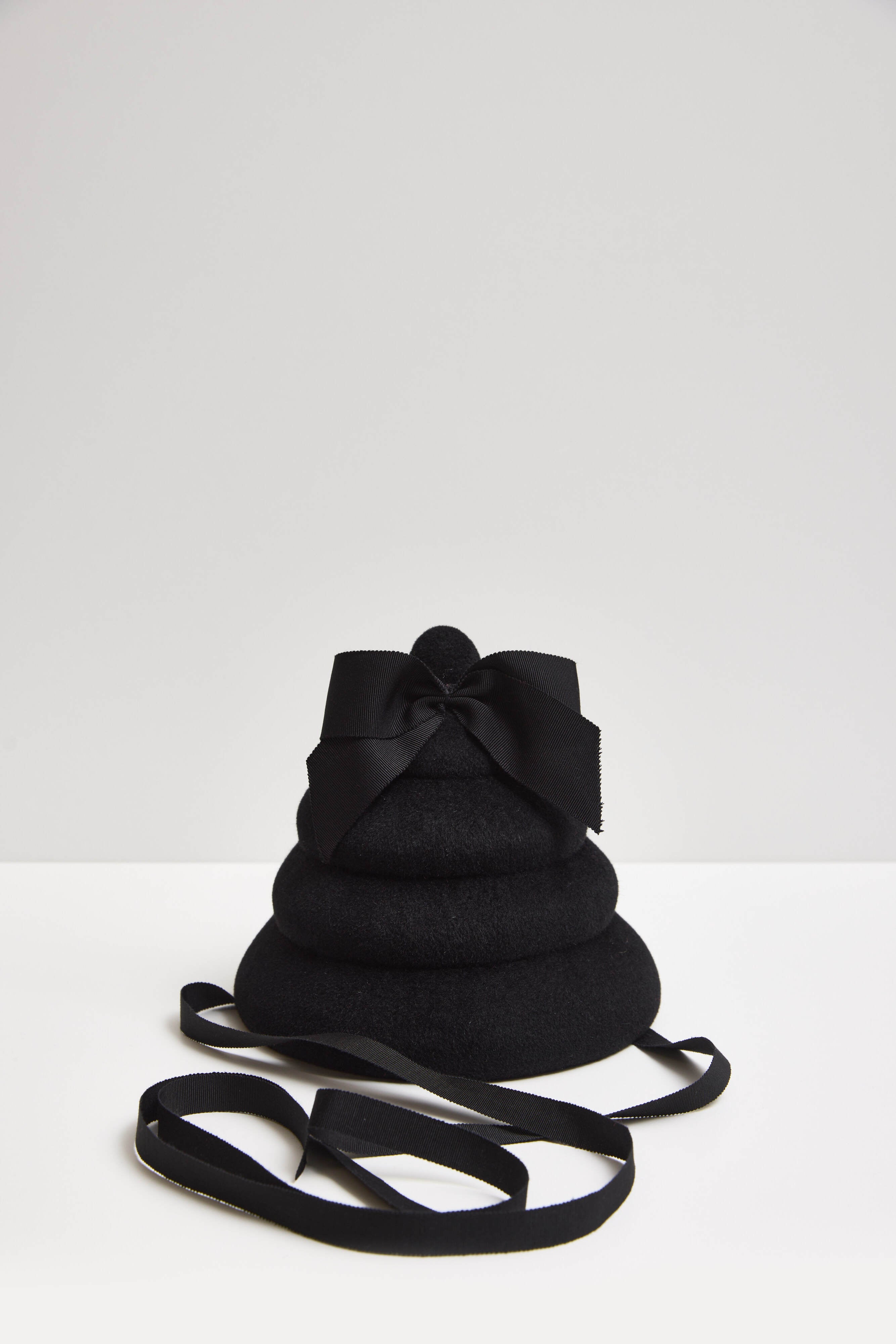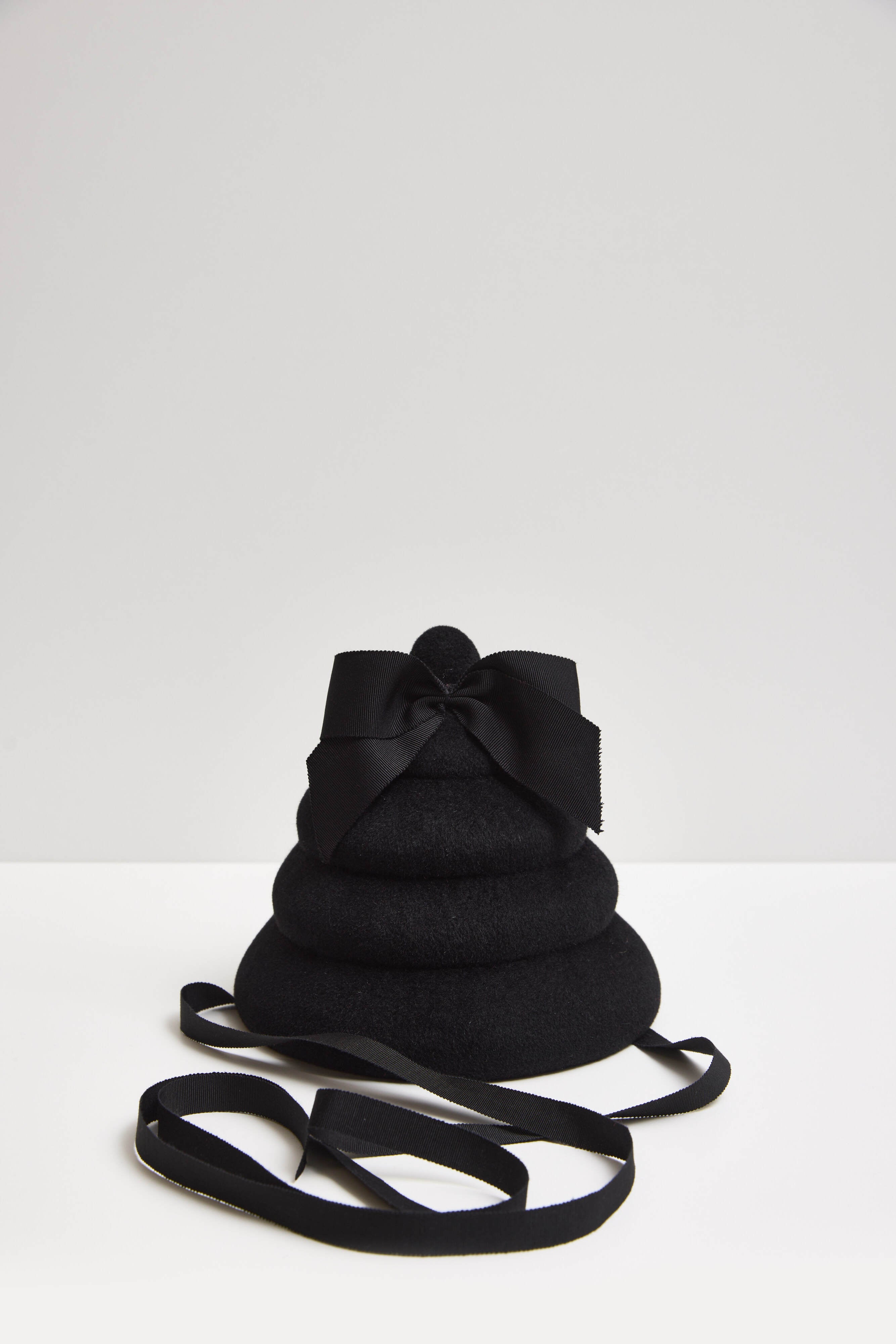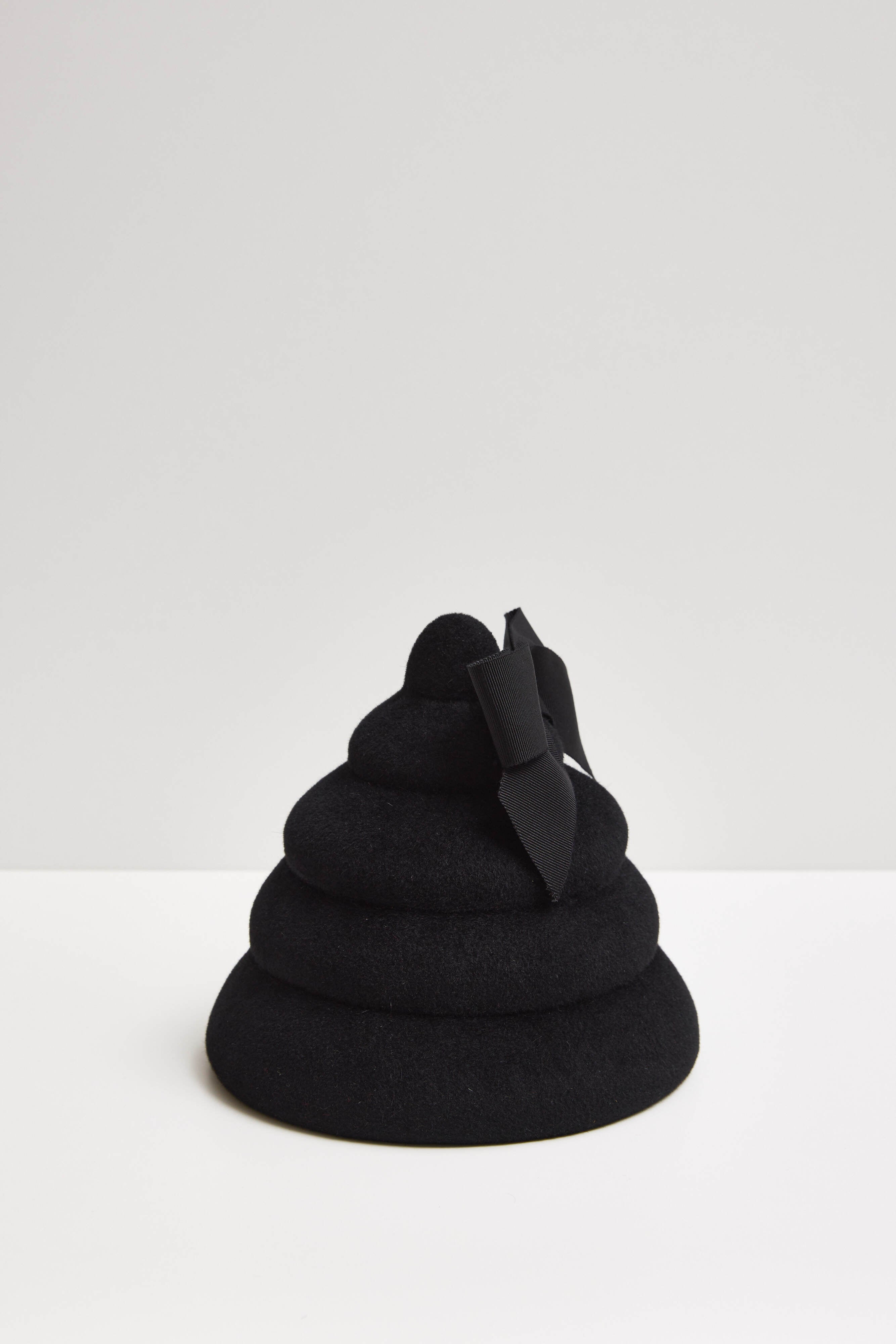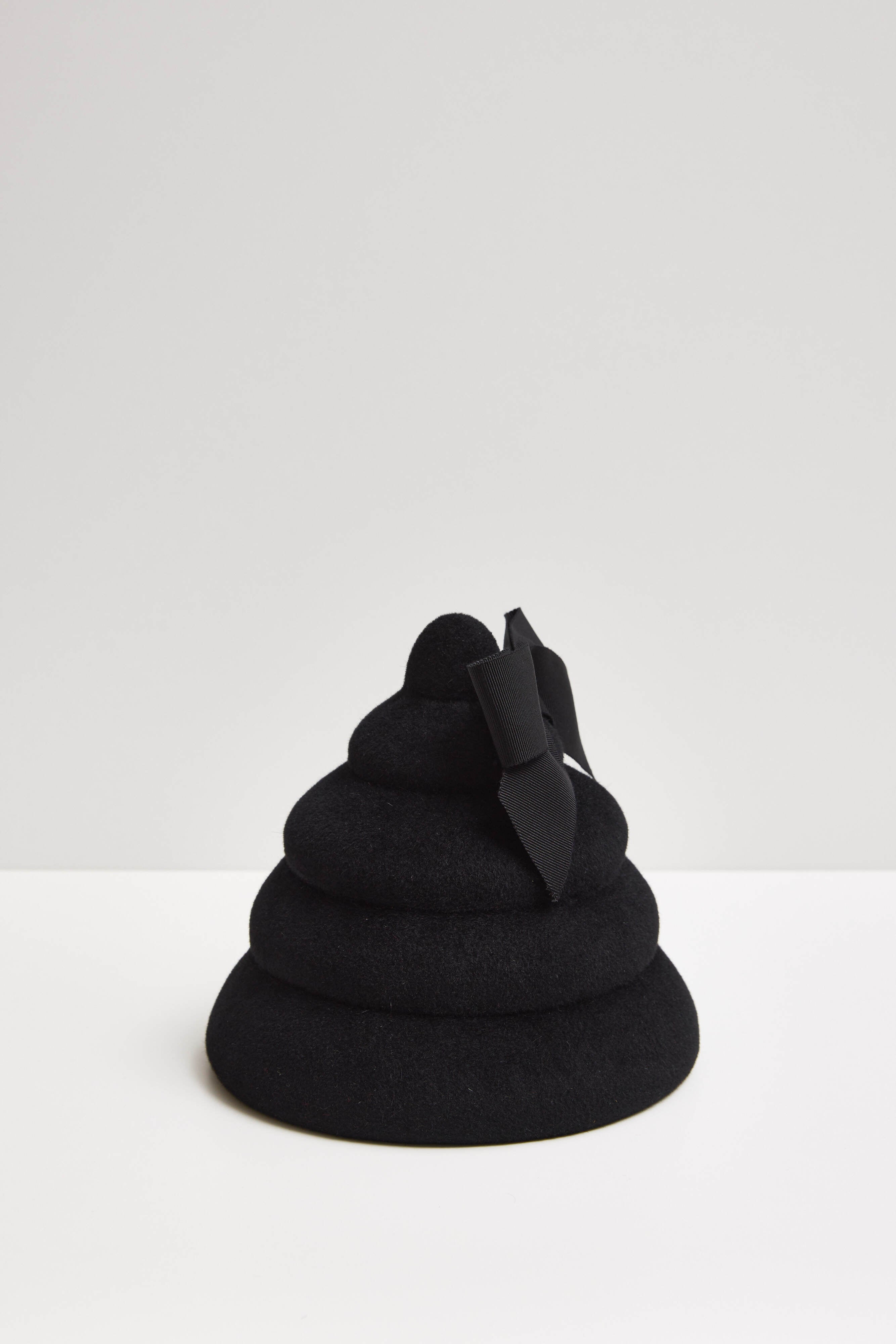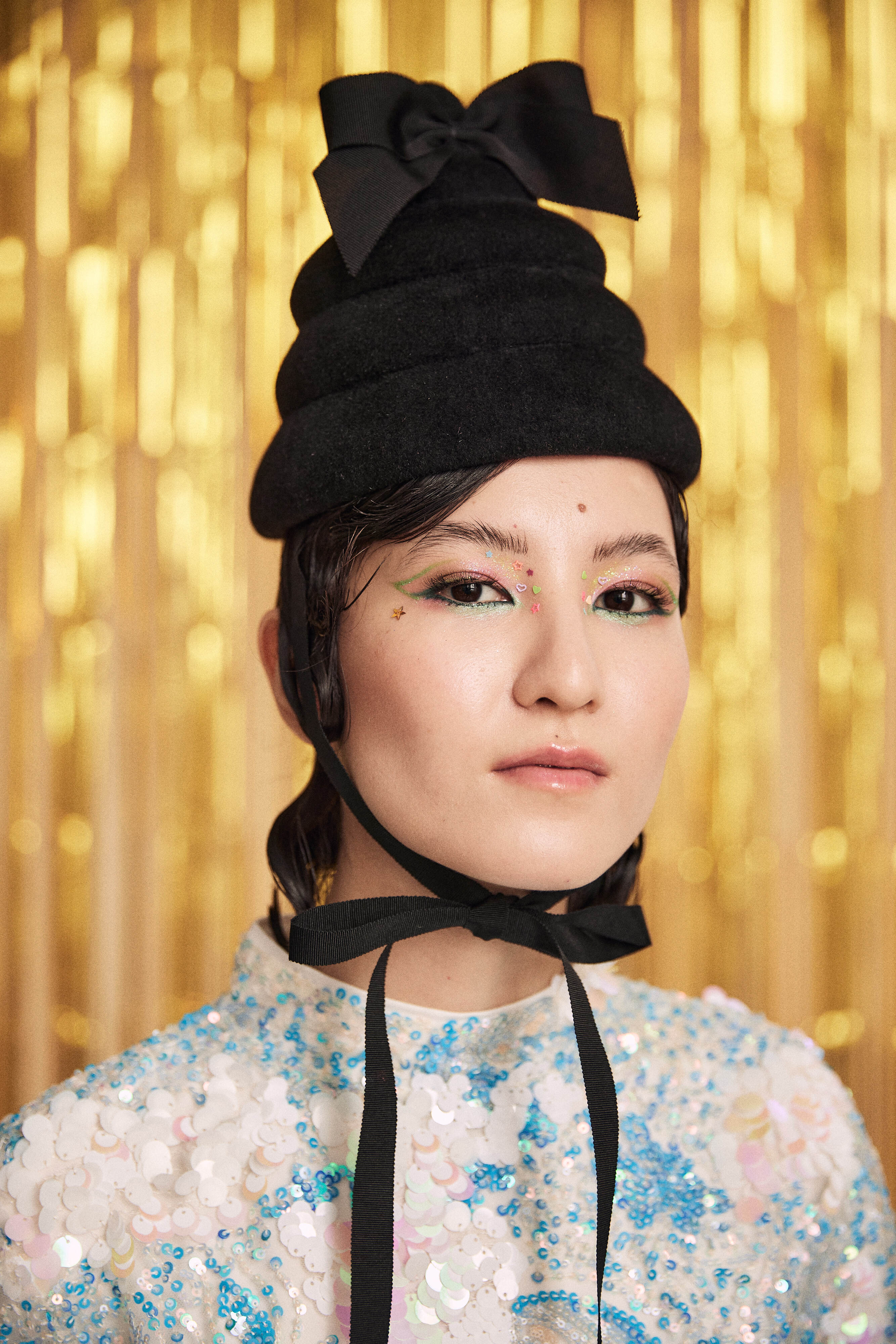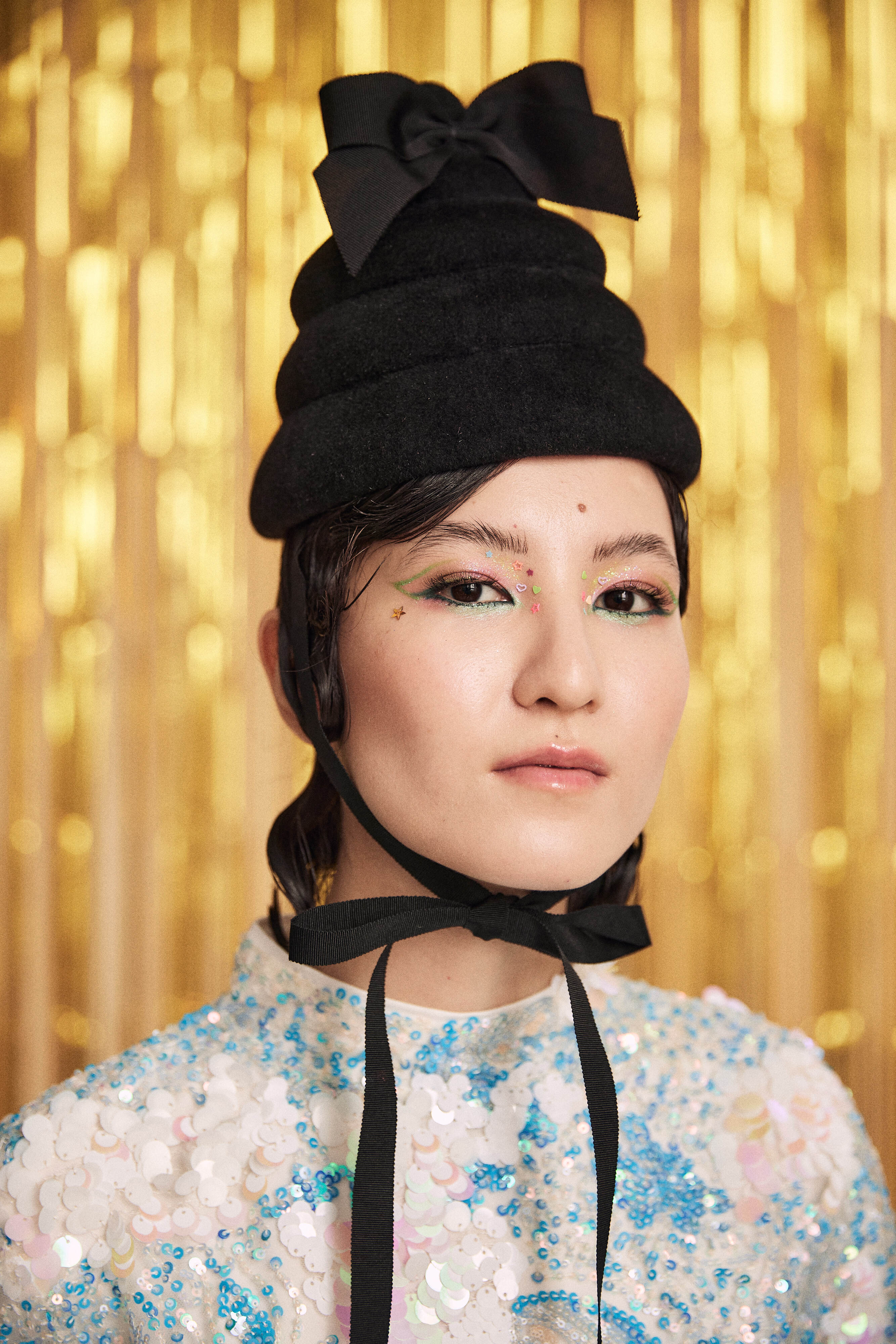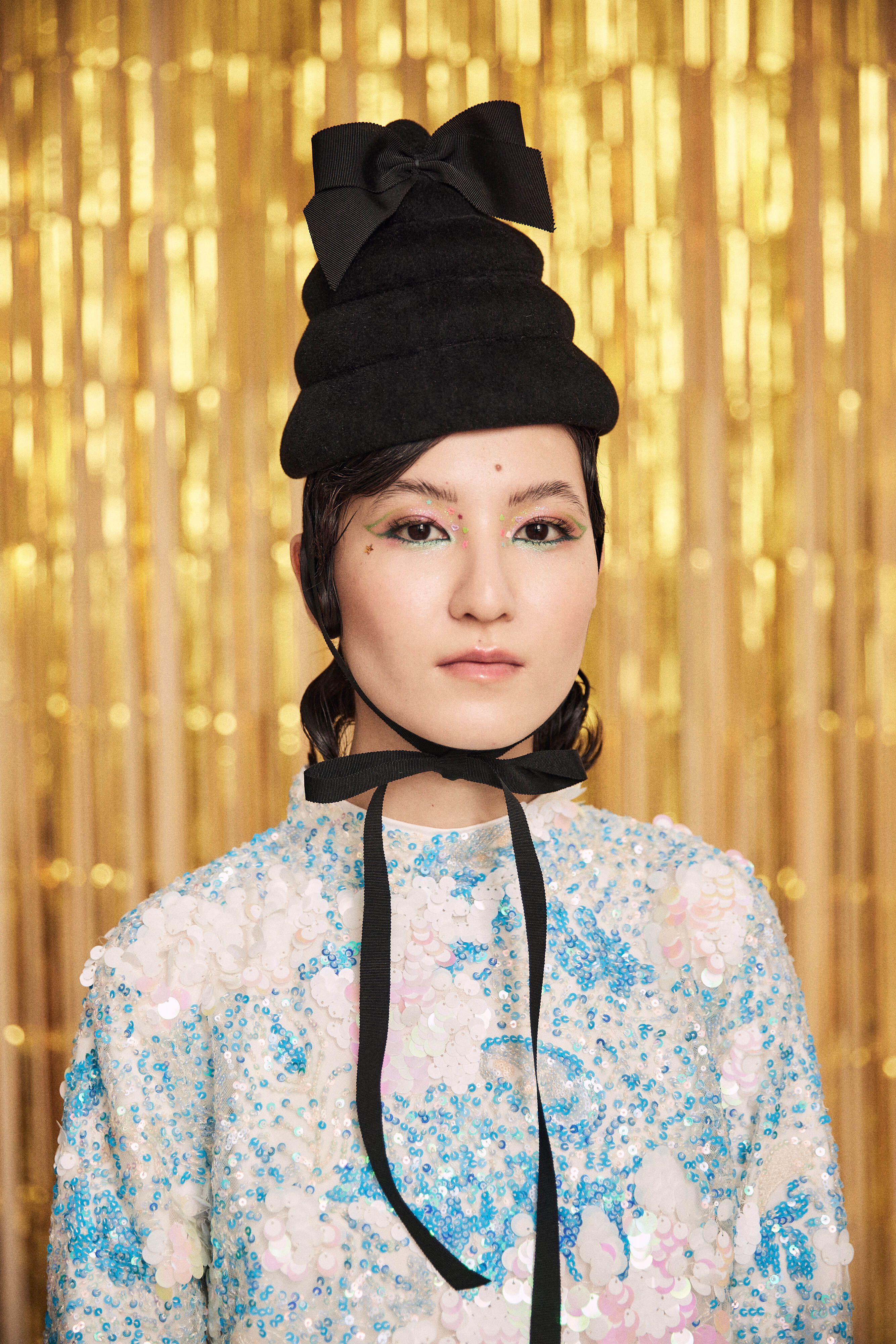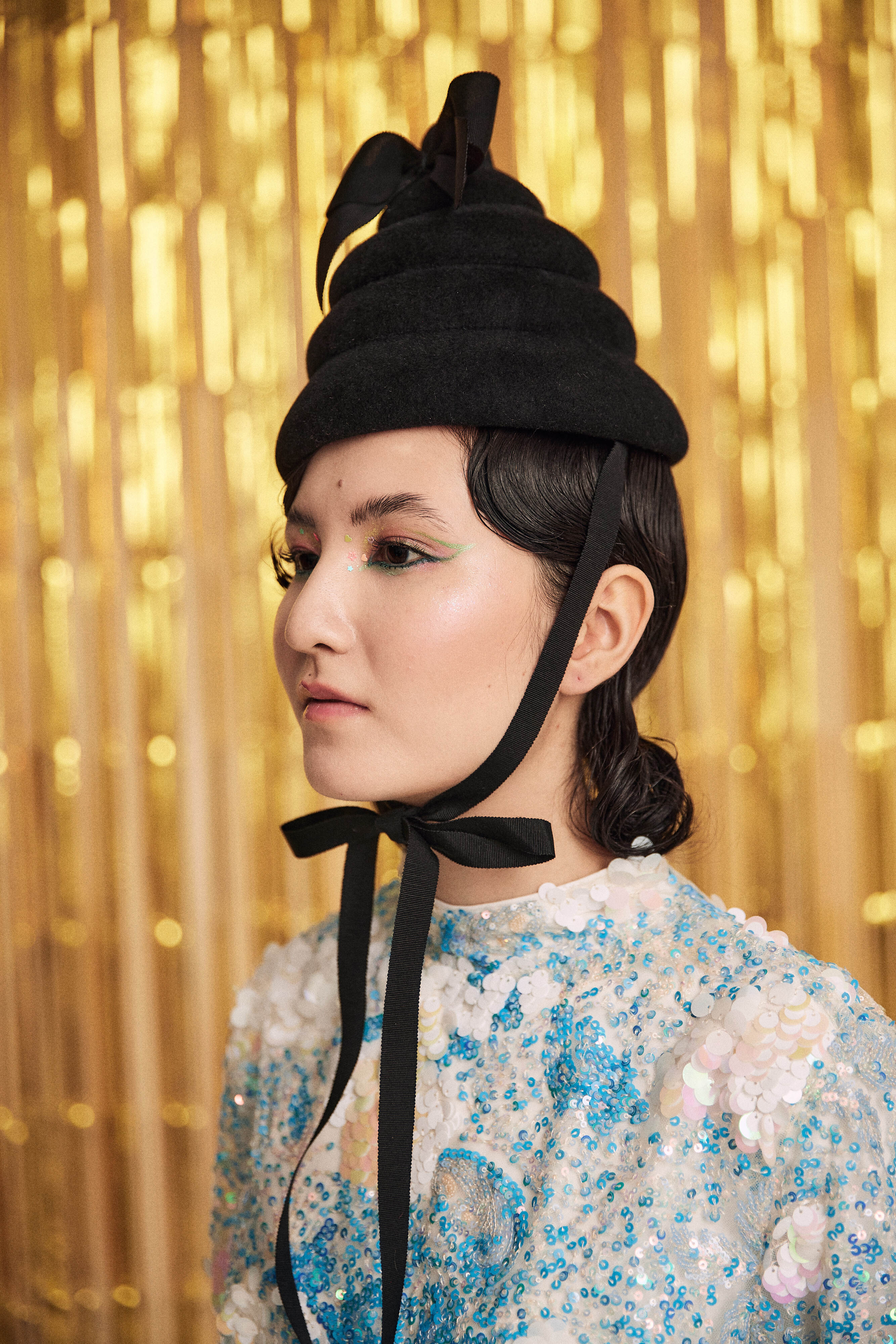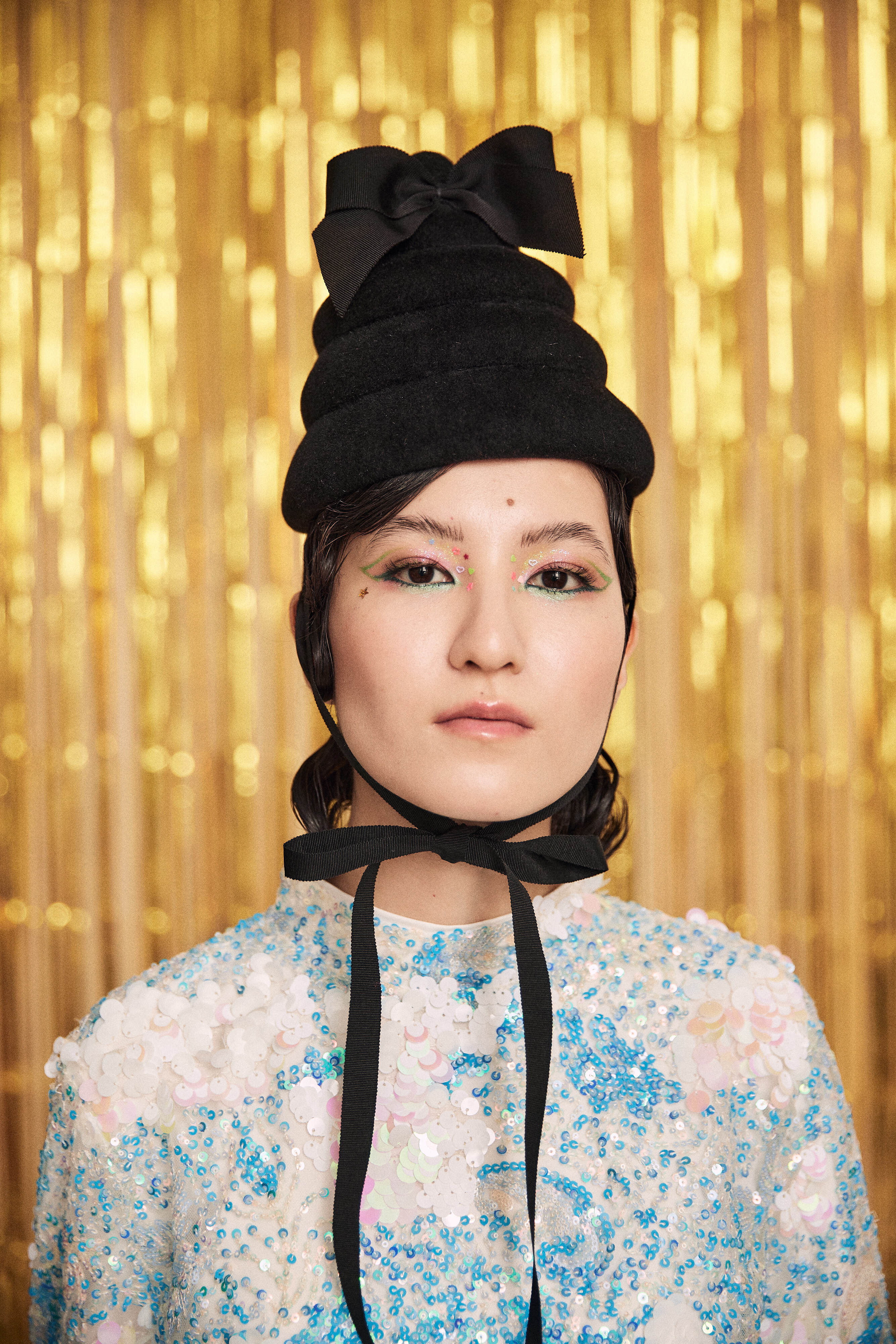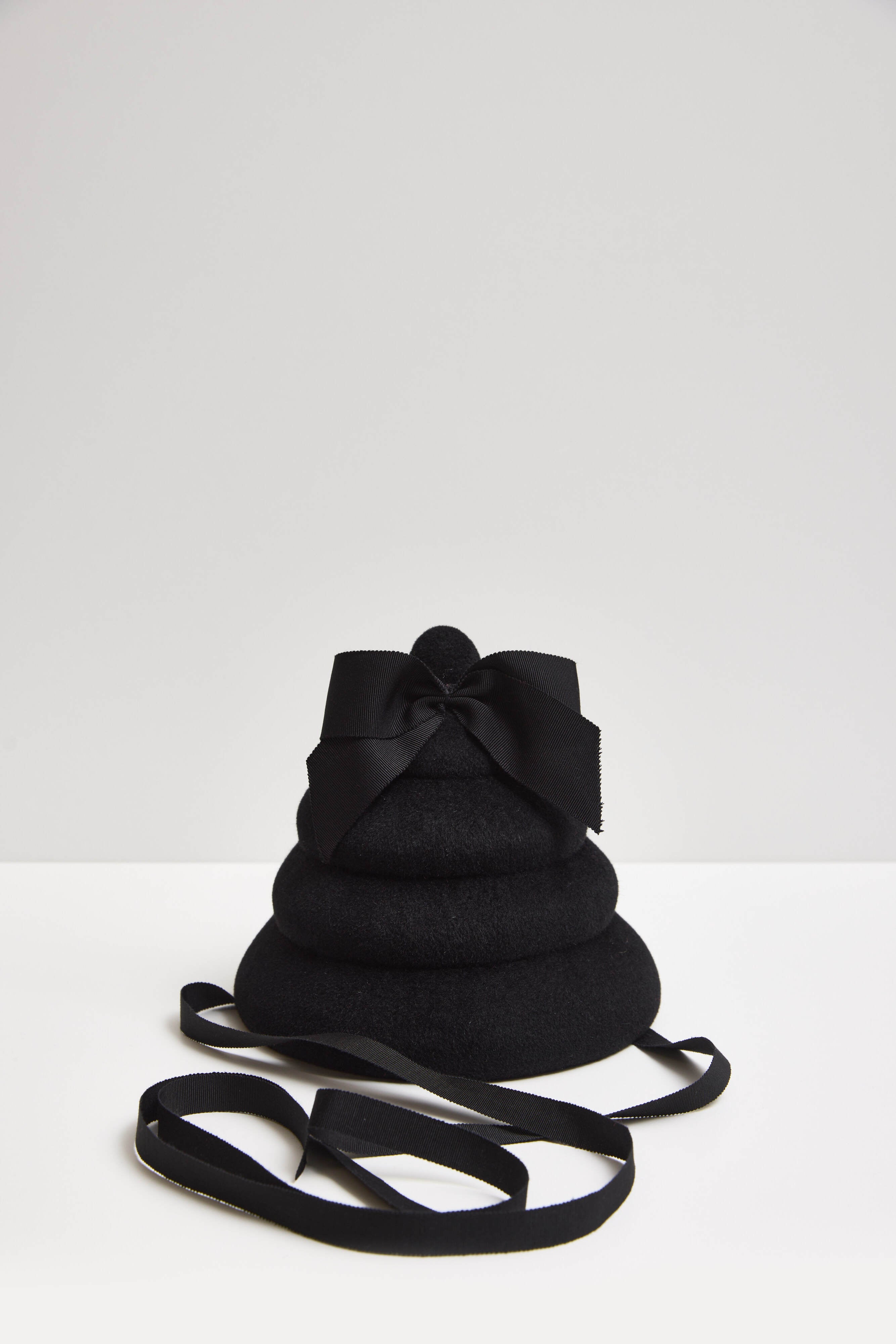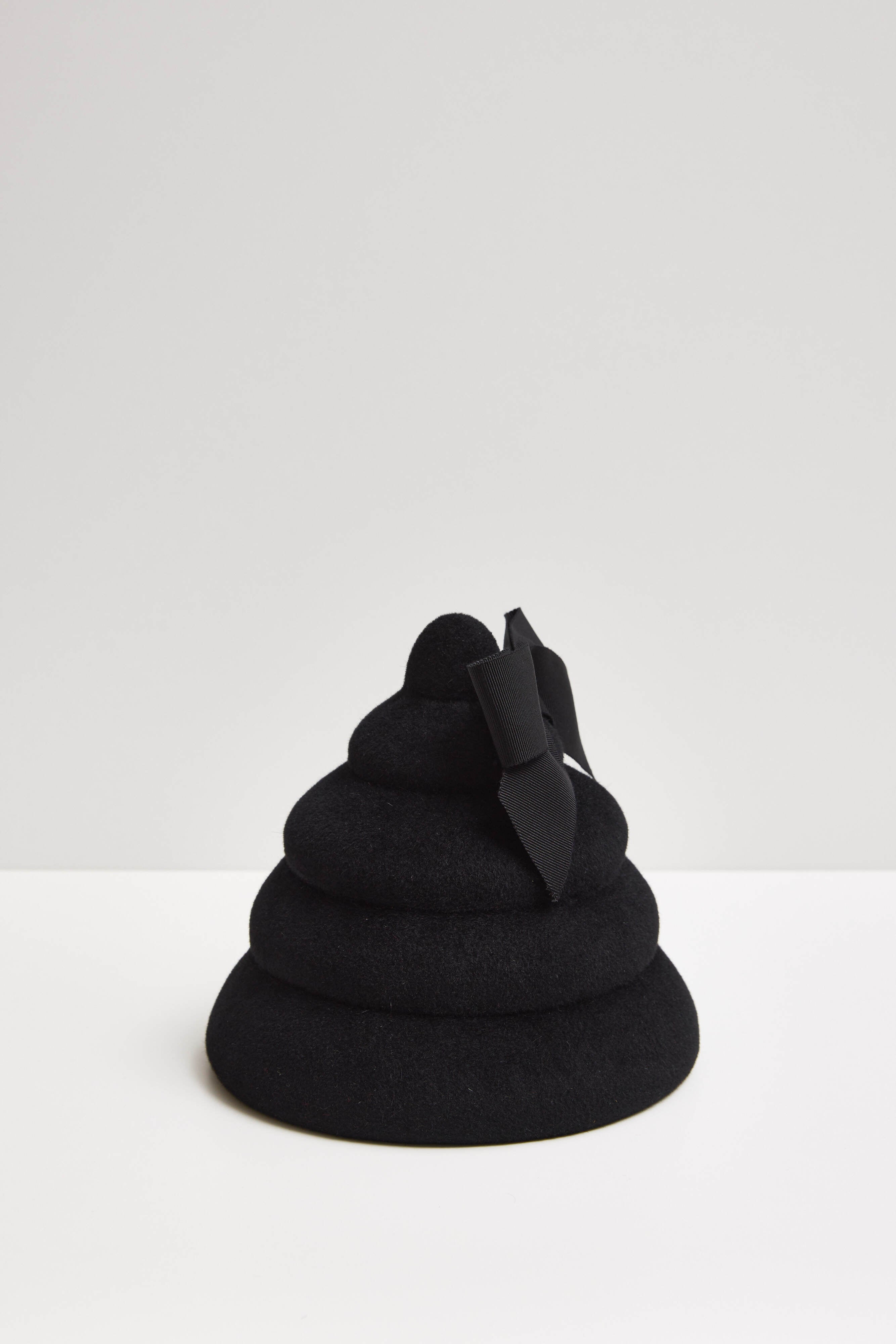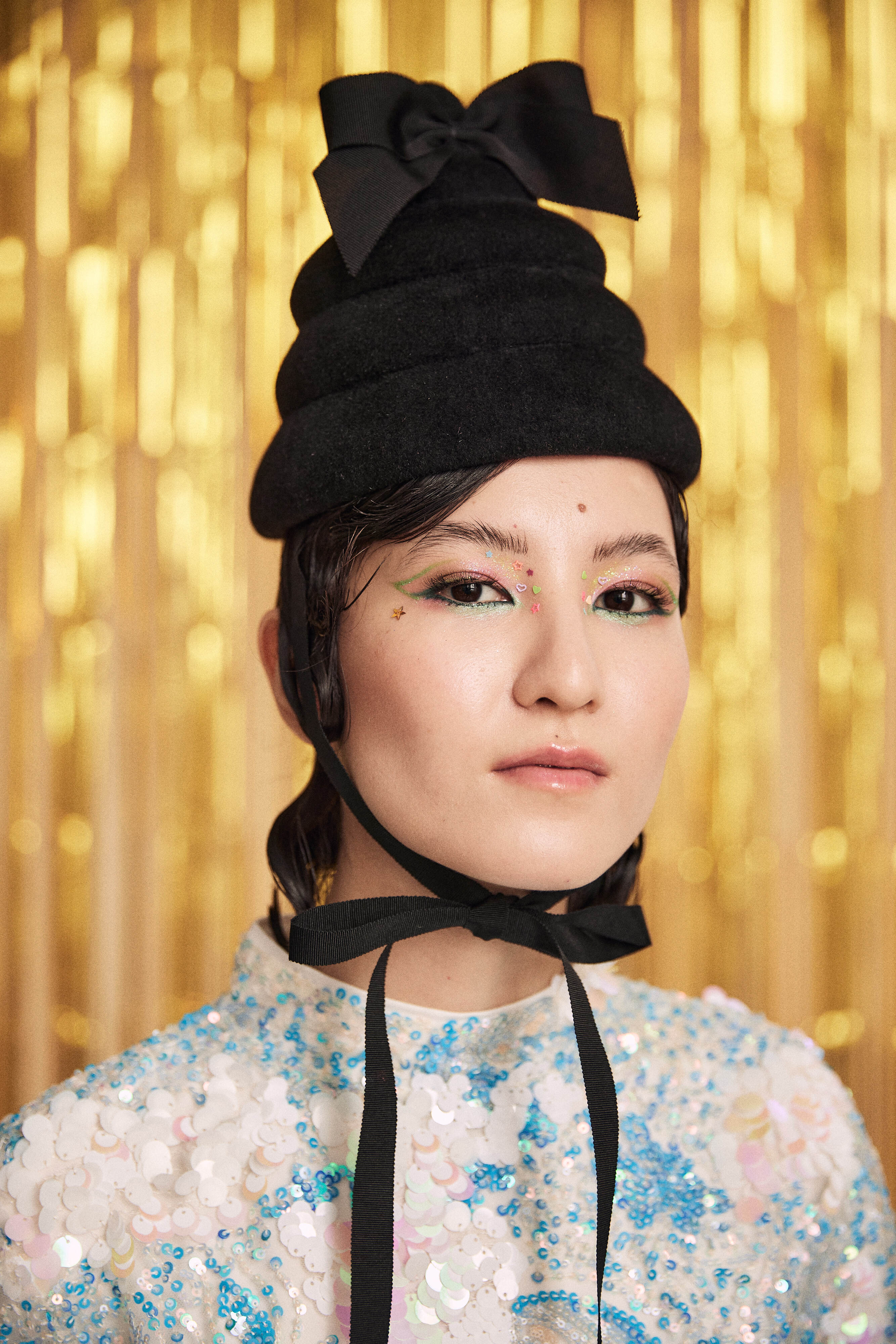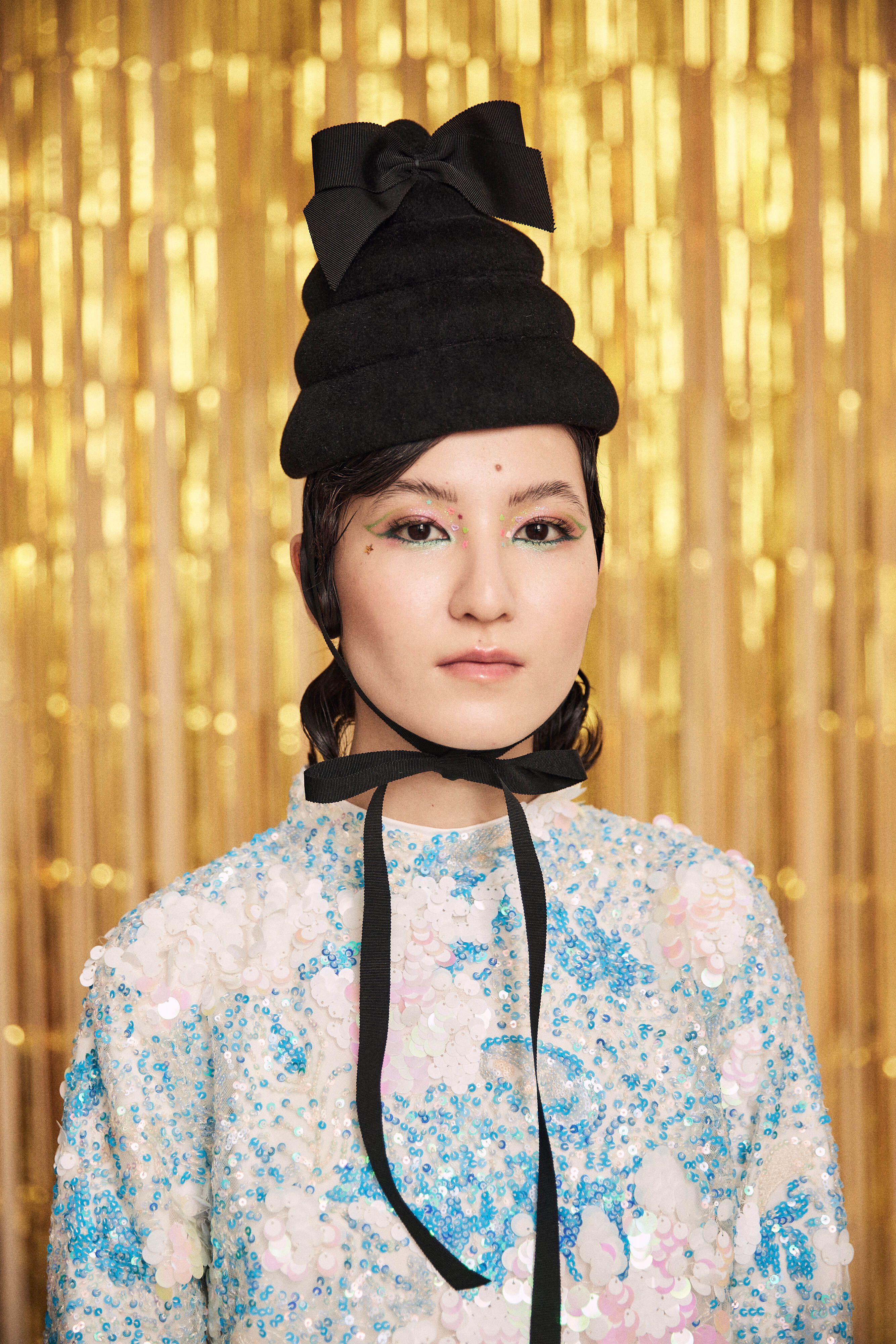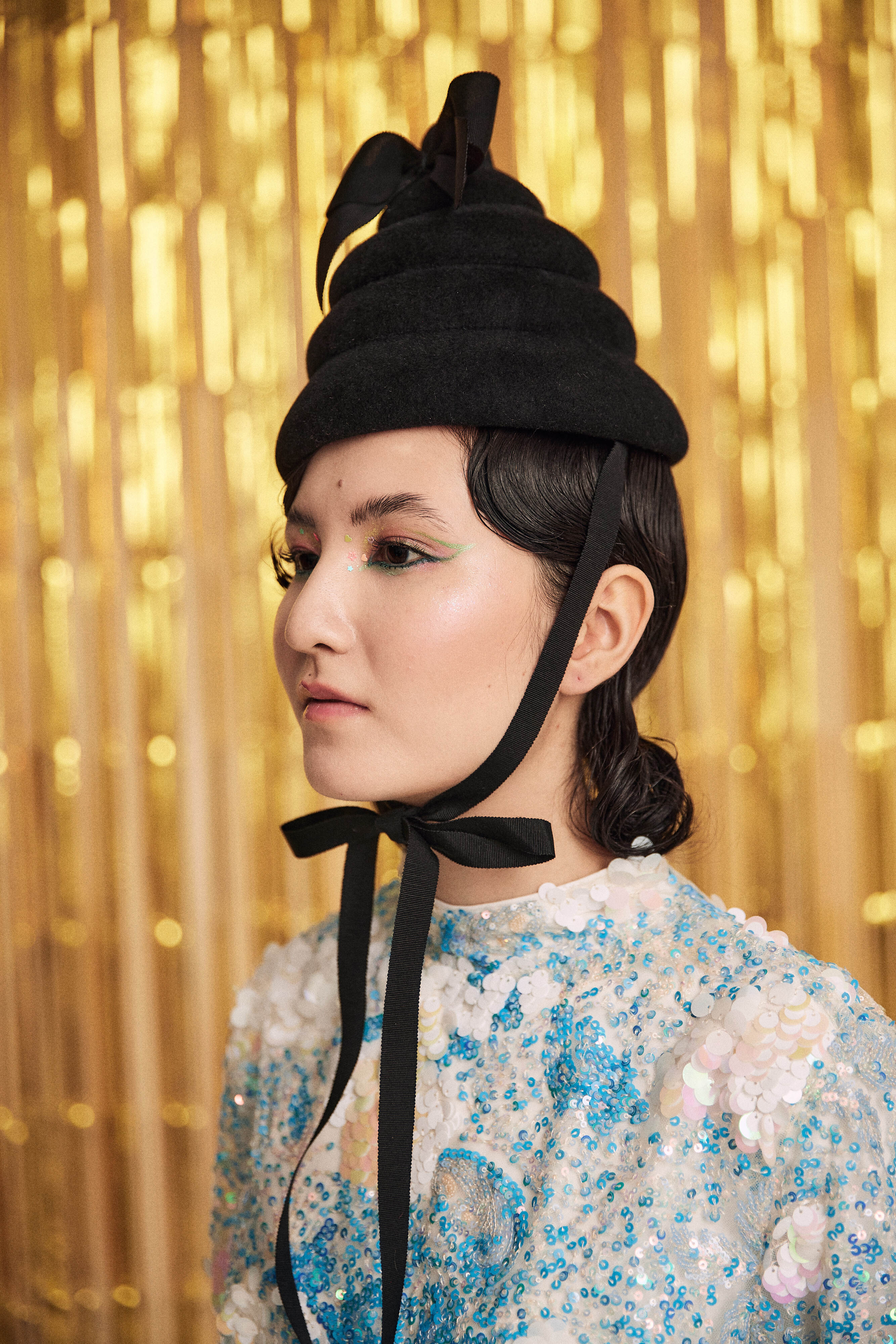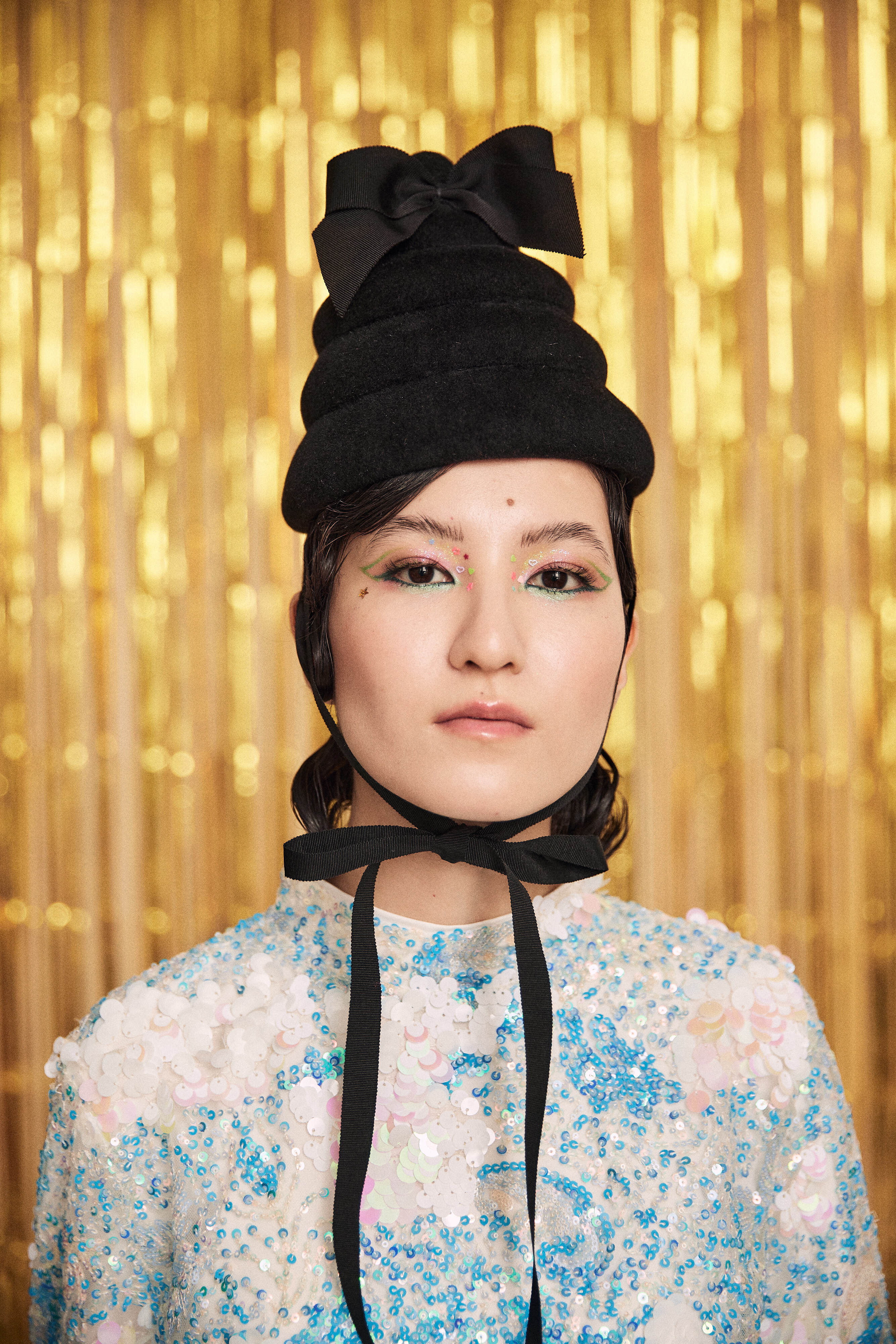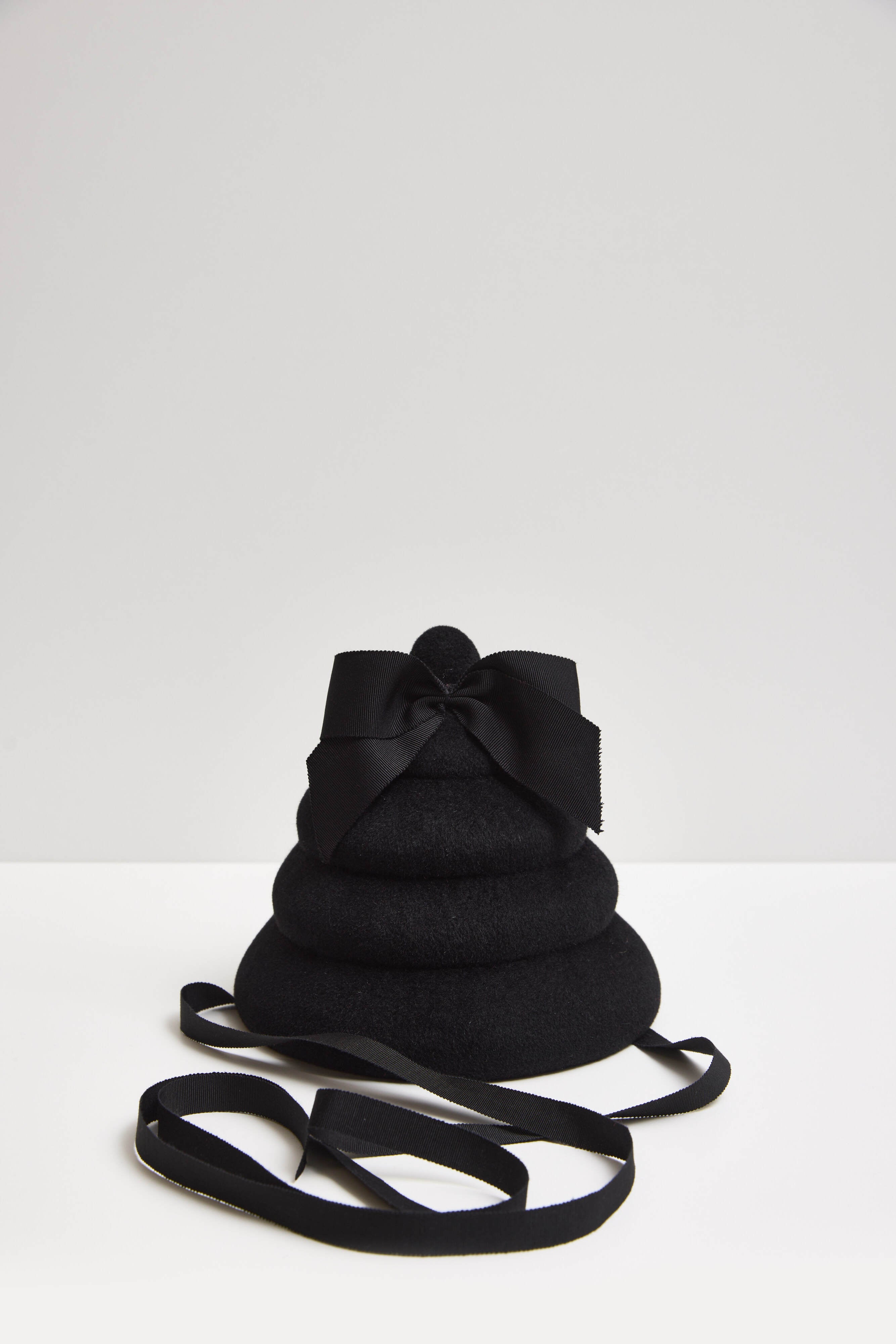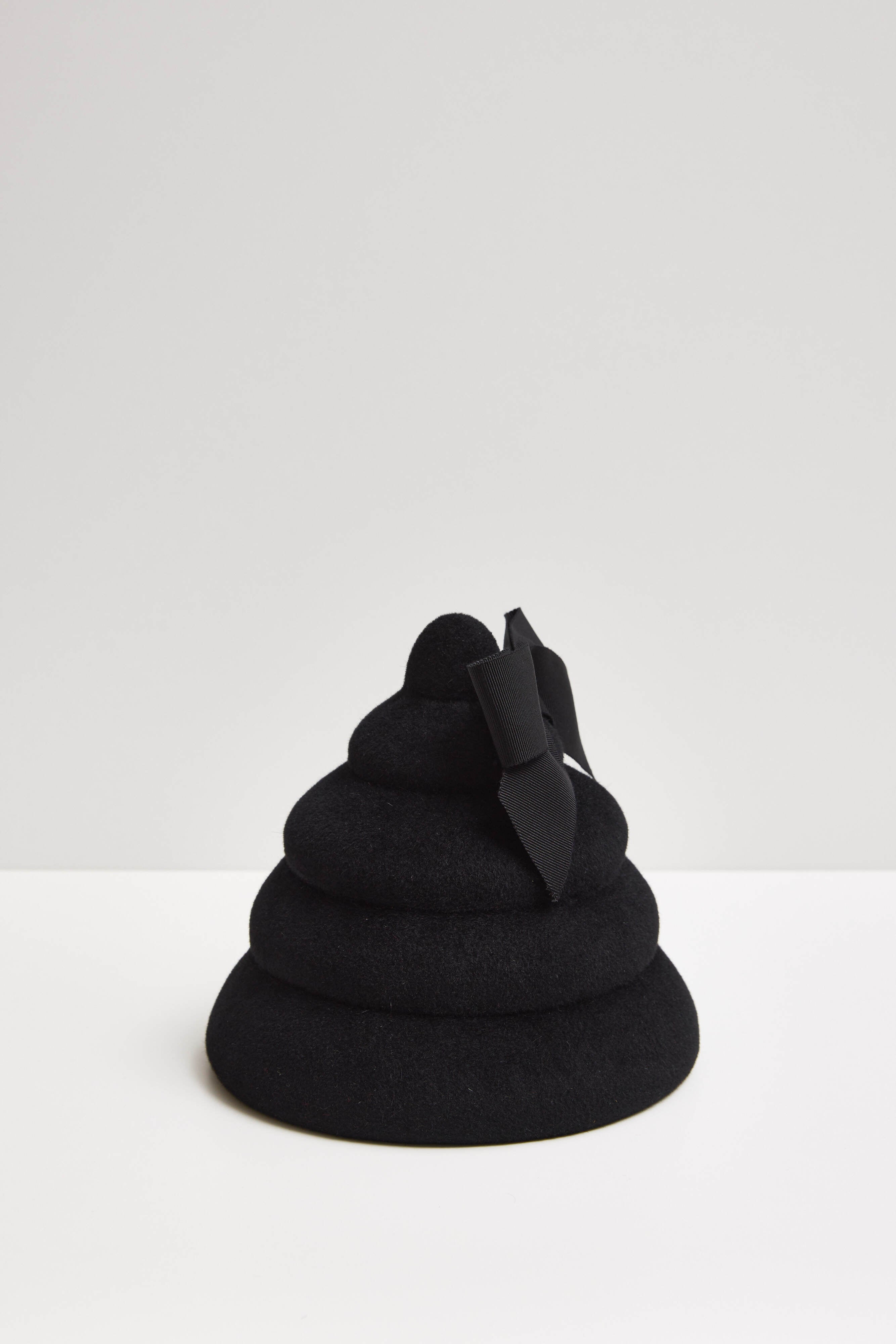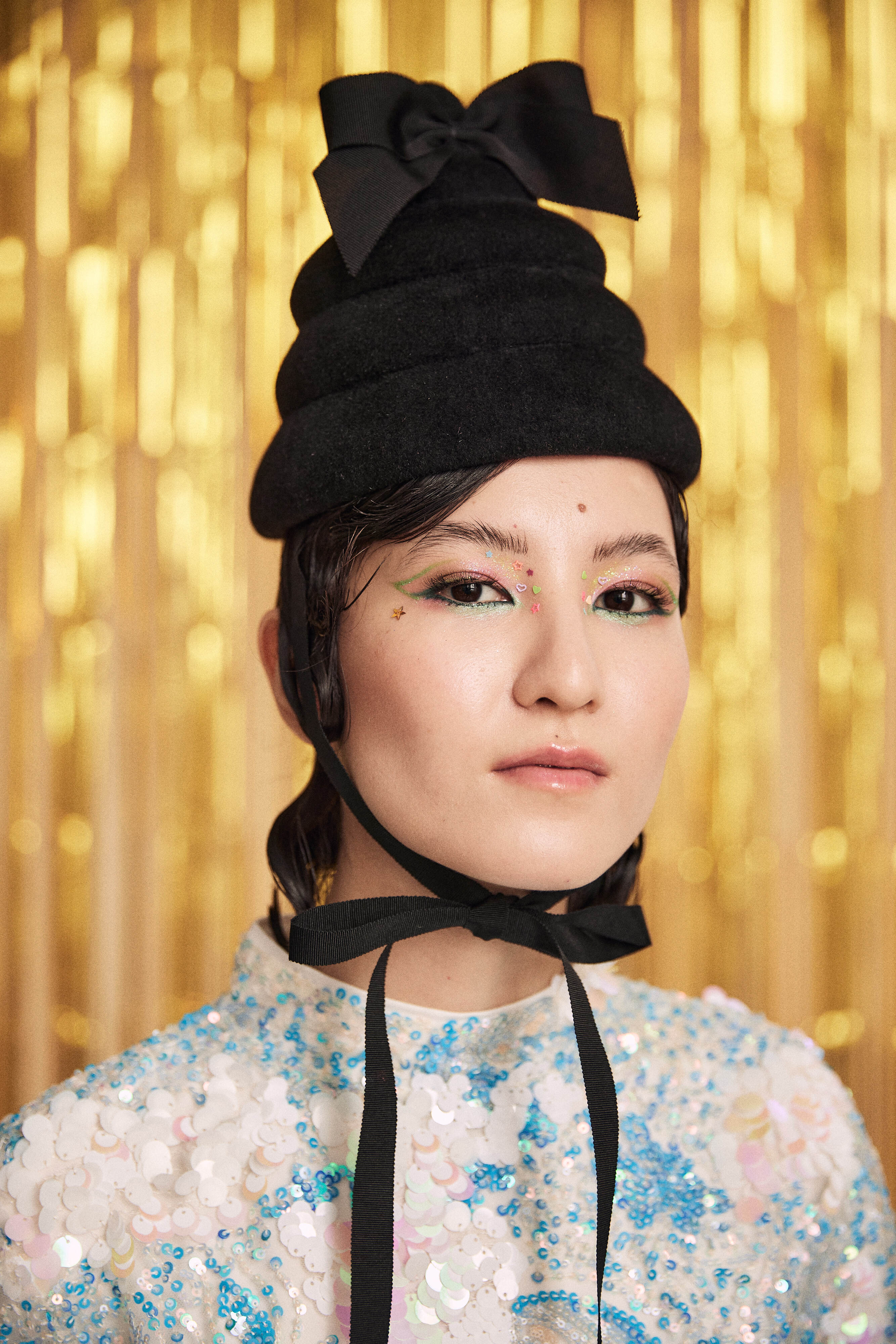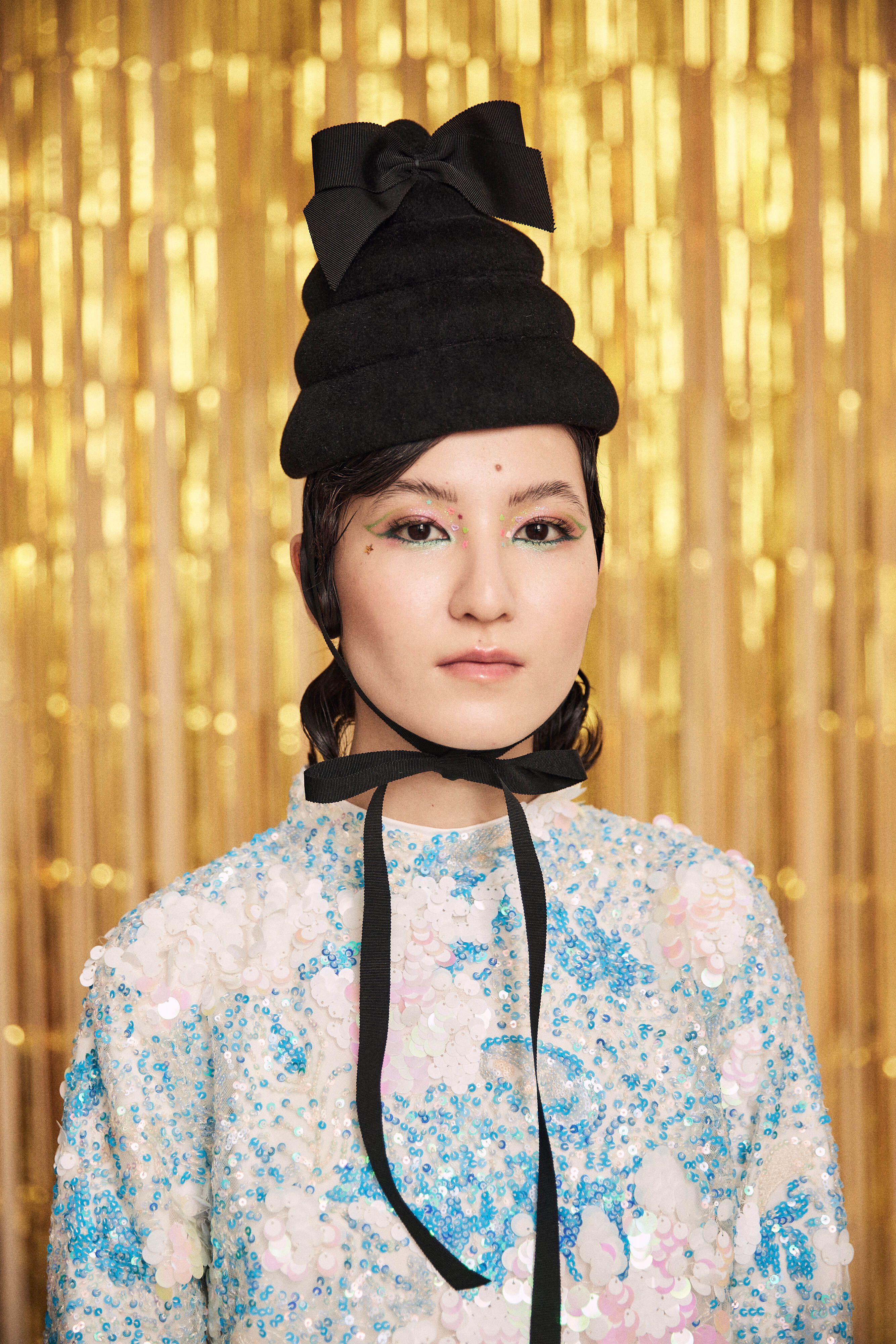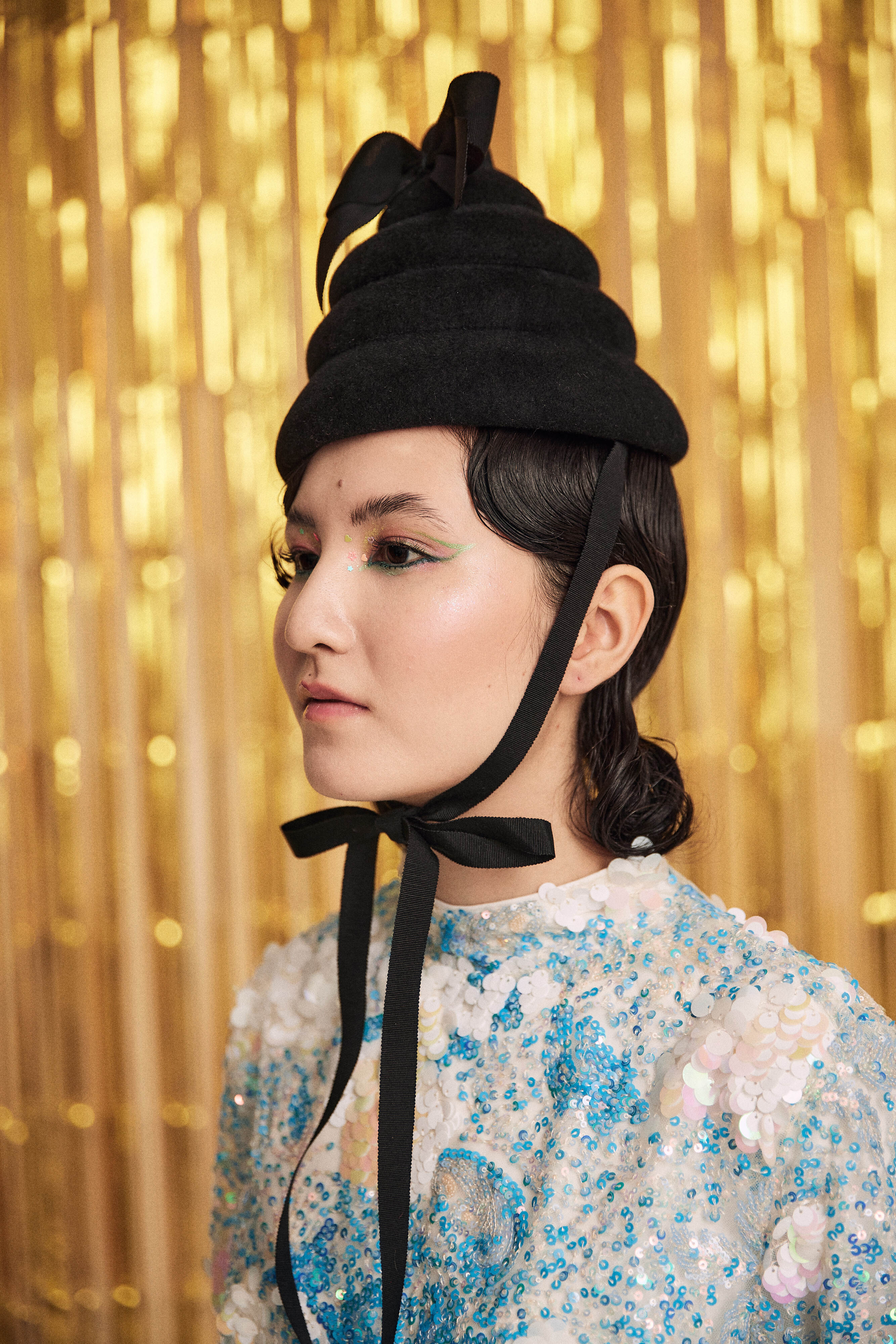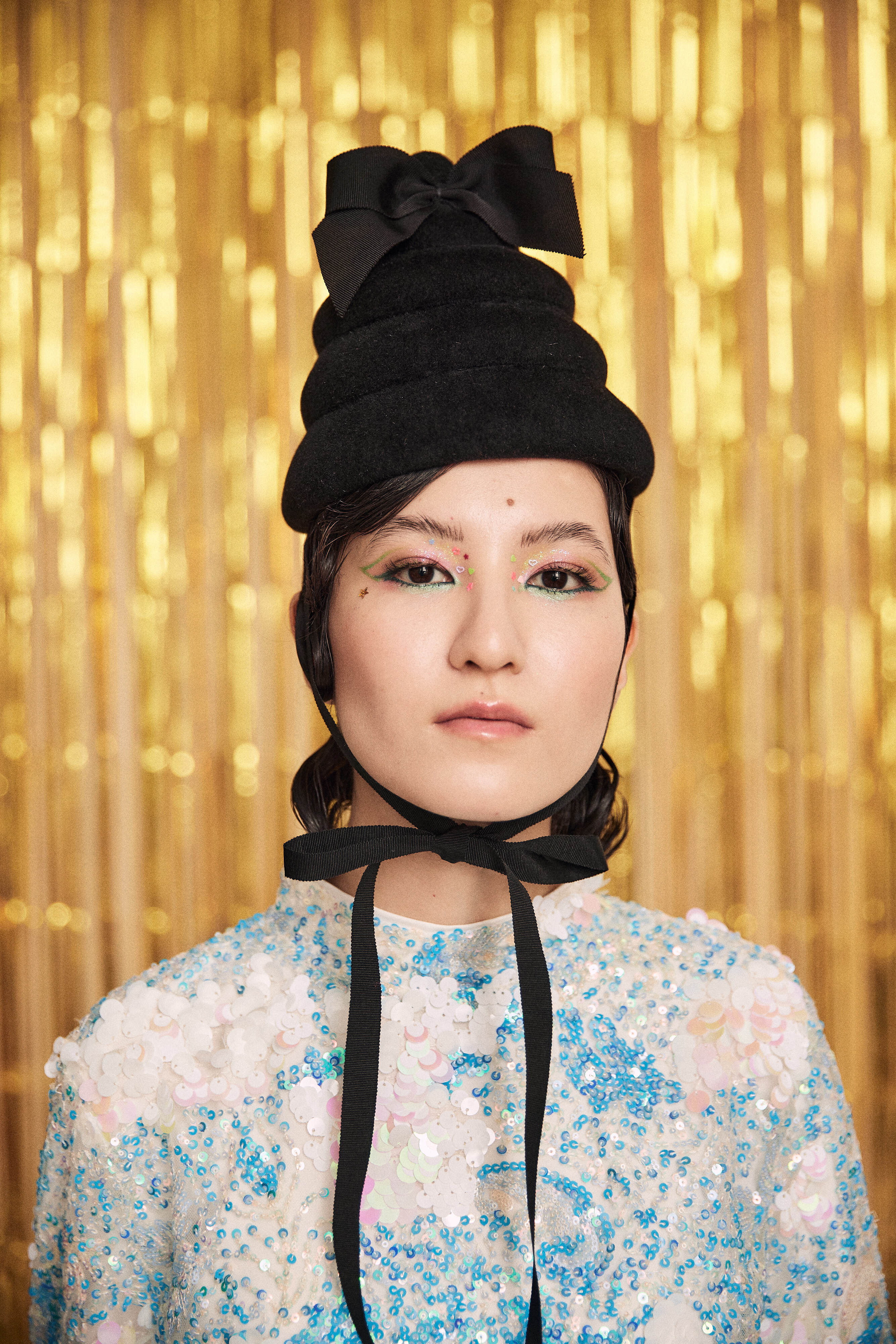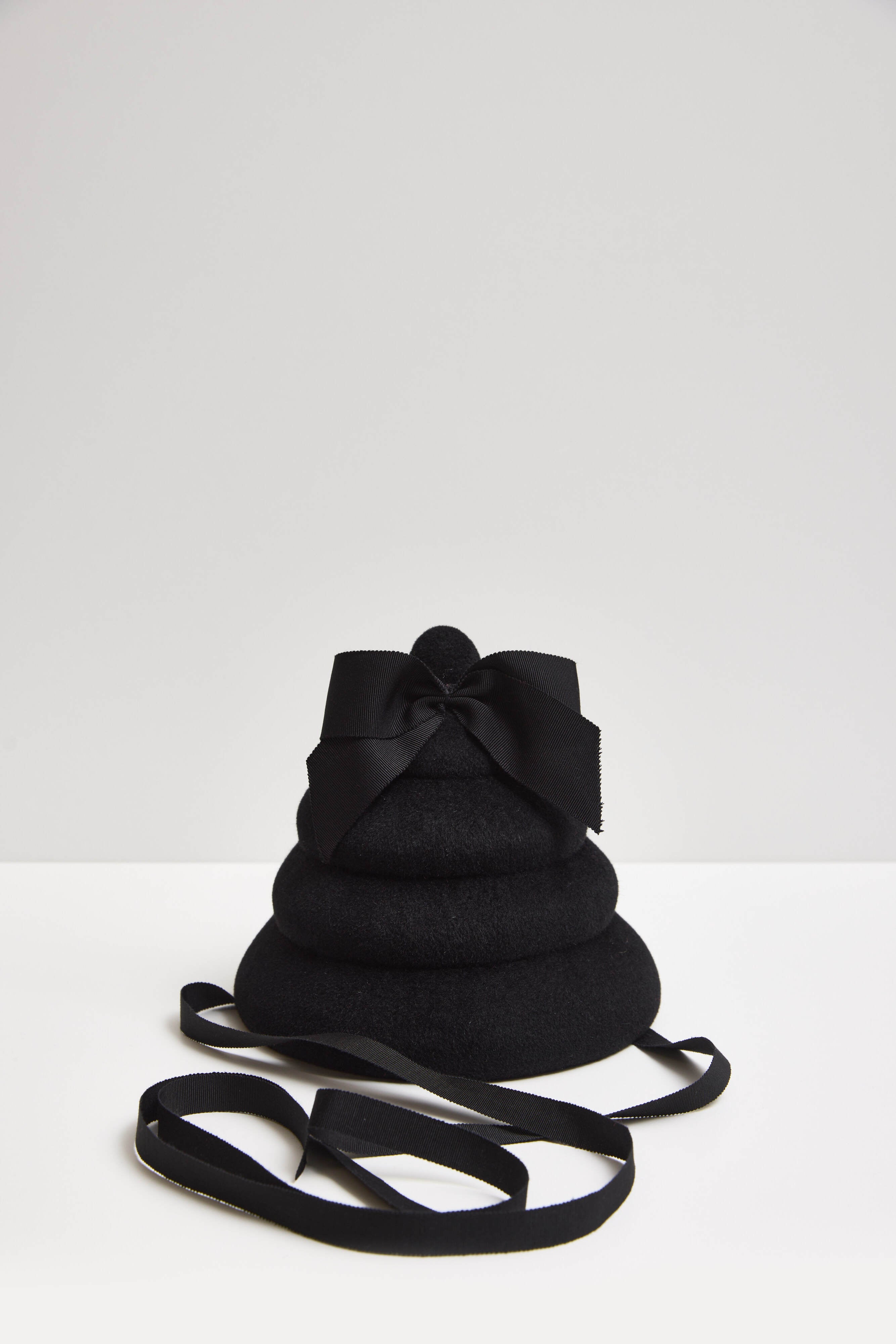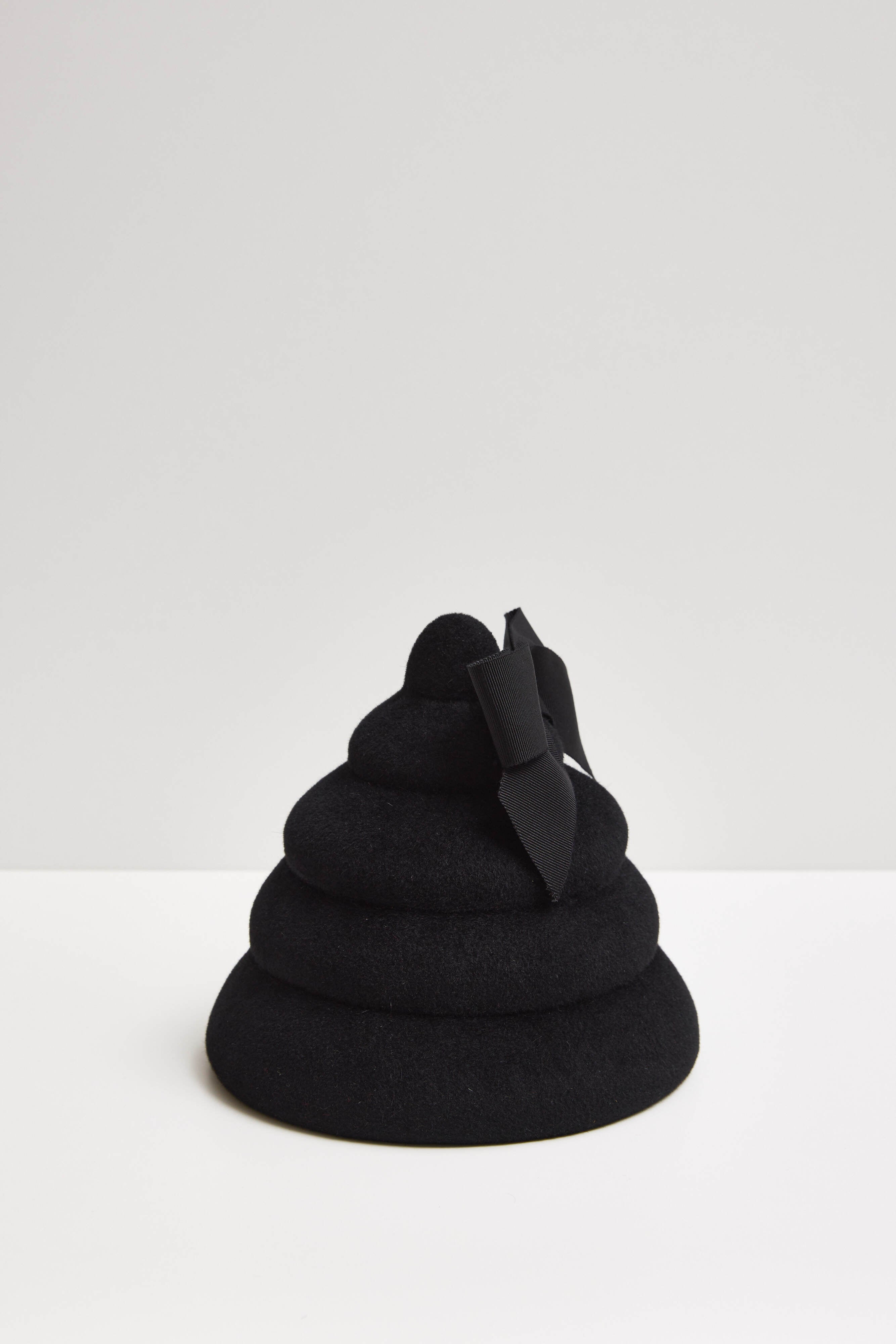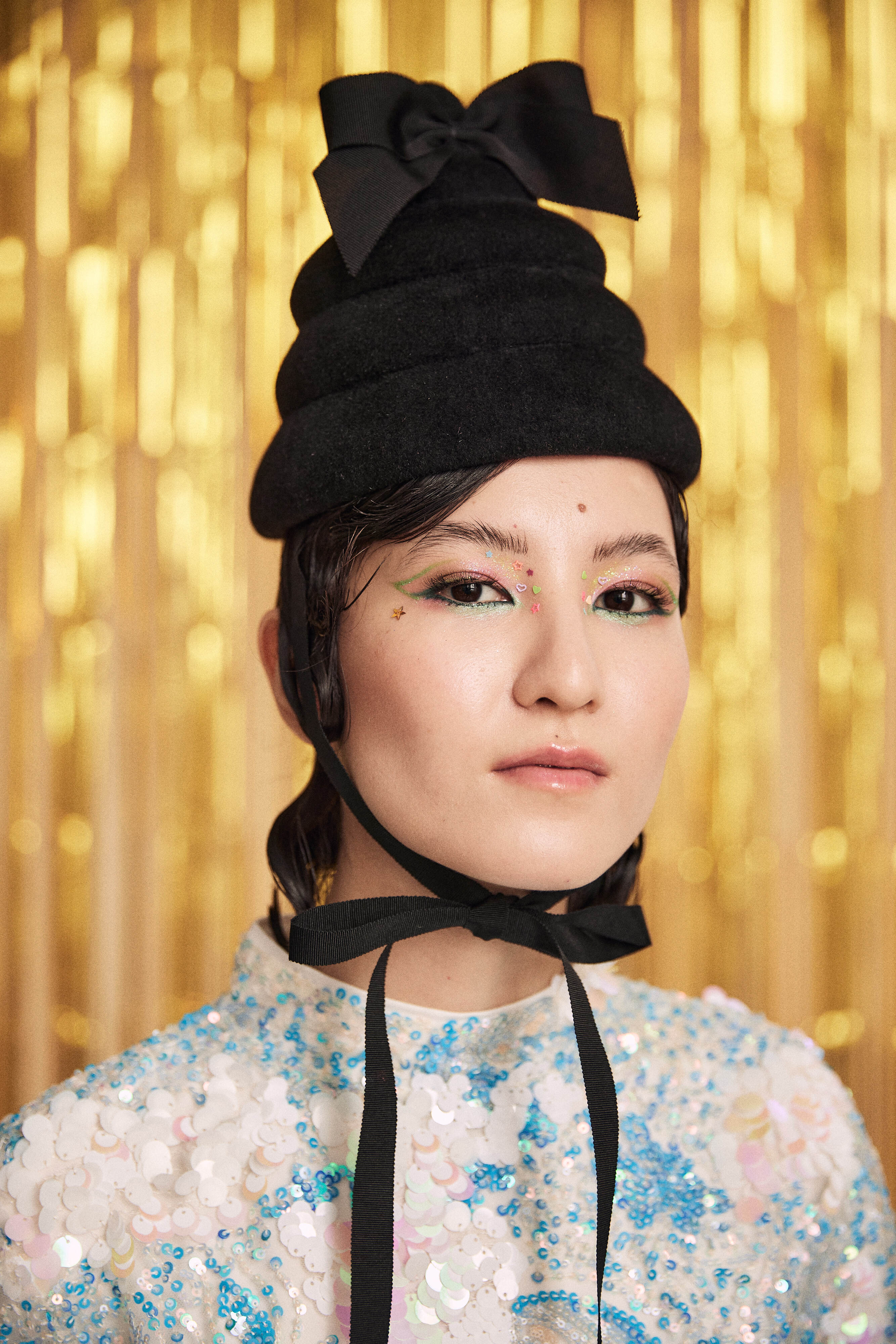 Birthday hat - Black
The cutest birthday hat out there. You can wear it every other day of the year as well, no special occasion required. :) 
A millinery elastic is included to secure this hat to your head. The elastic can easily be hidden between the layers of your hair (Just like you would with a cocktail hat). This means that you can also play with the angle you would like to wear the hat in, and it won't fall if you are bending down. 
You can wear it with the ribbons tied under your chin, or simply tuck them inside the hat if you don't want to wear it with the ribbons.
Approximately 8 inch diameter, and 7 1/2 inch in height. 
100% Felted rabbit hair, topped with a grosgrain bow.
One size fits most. Our model Ajar's head size measures 57.5cm for reference.