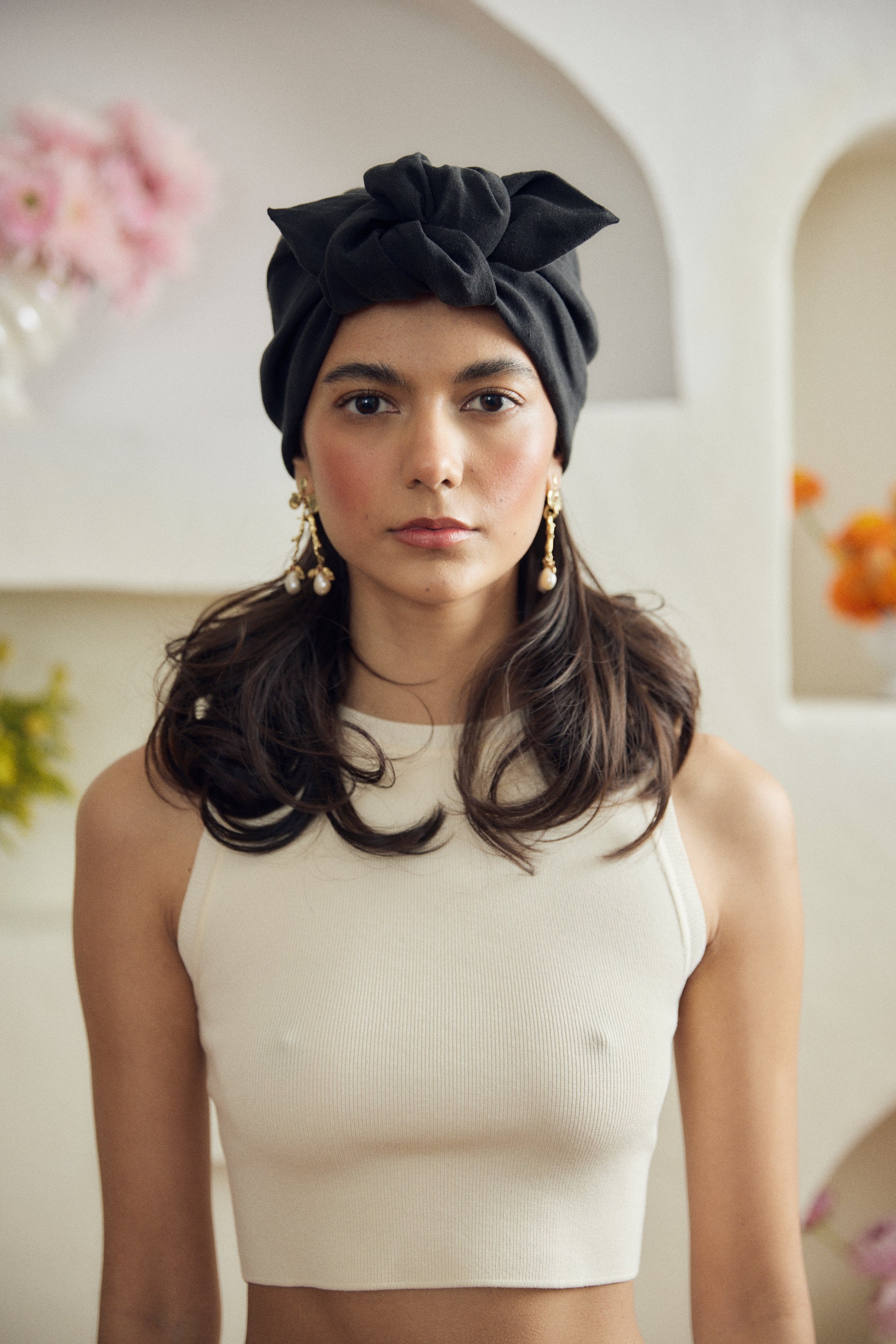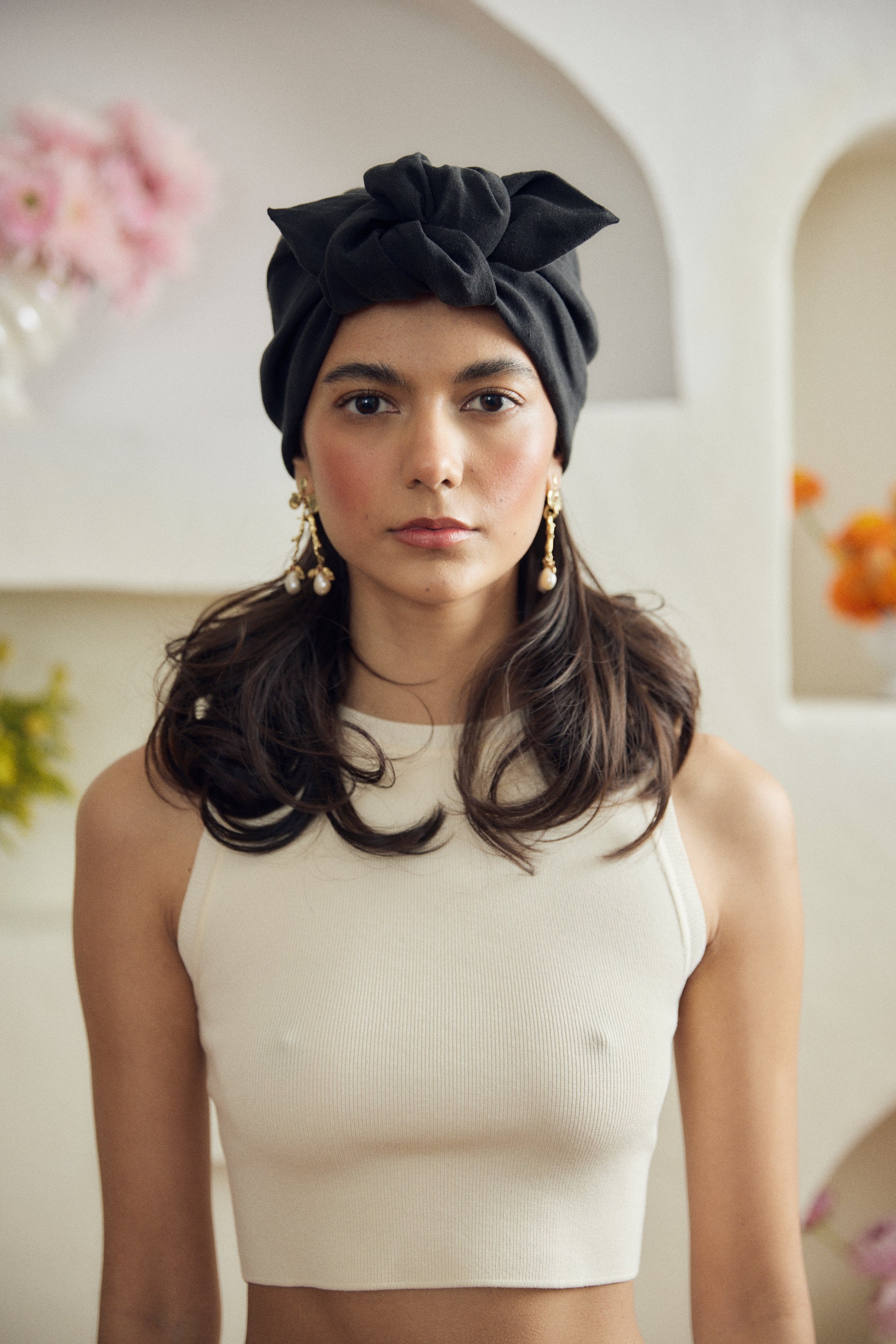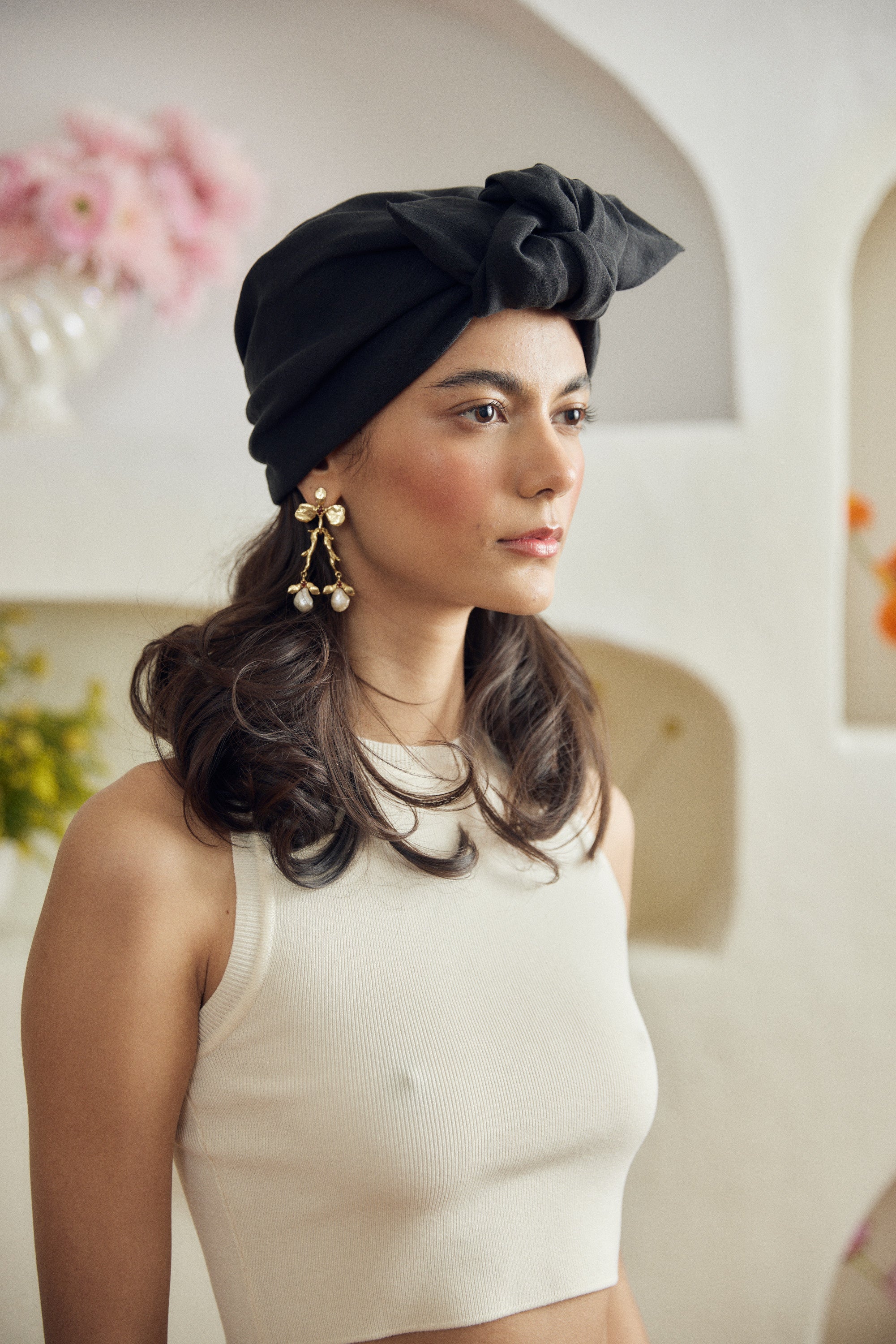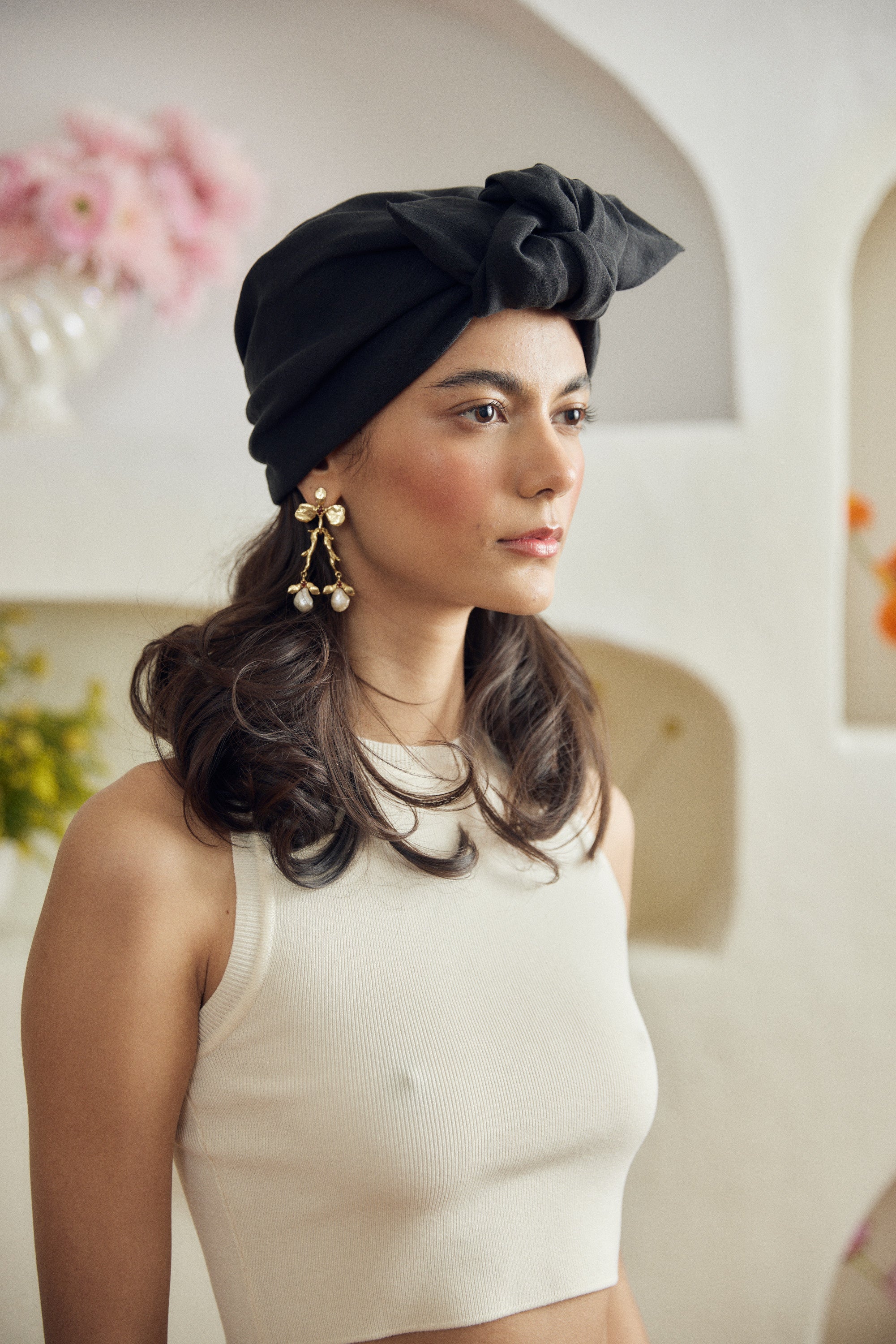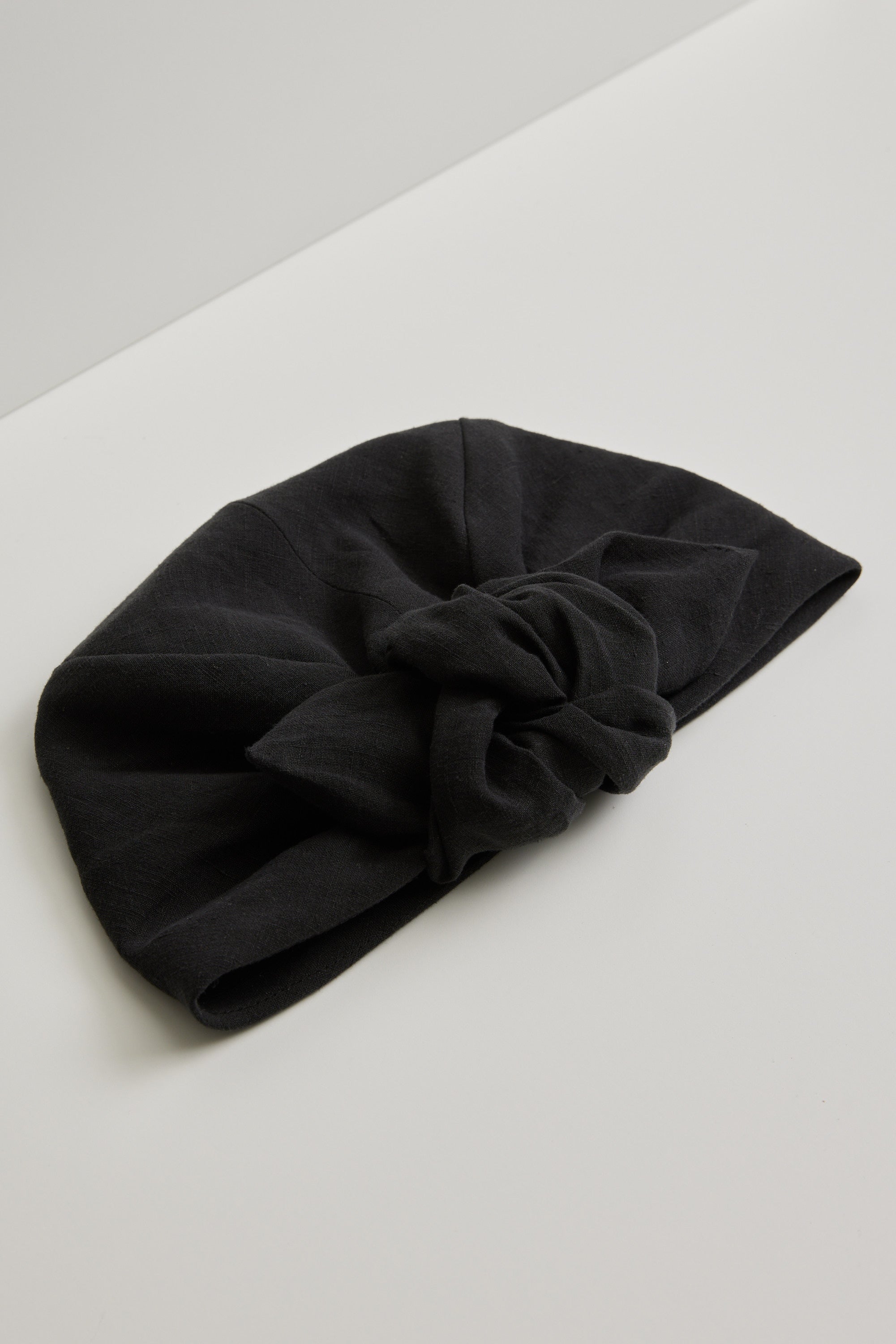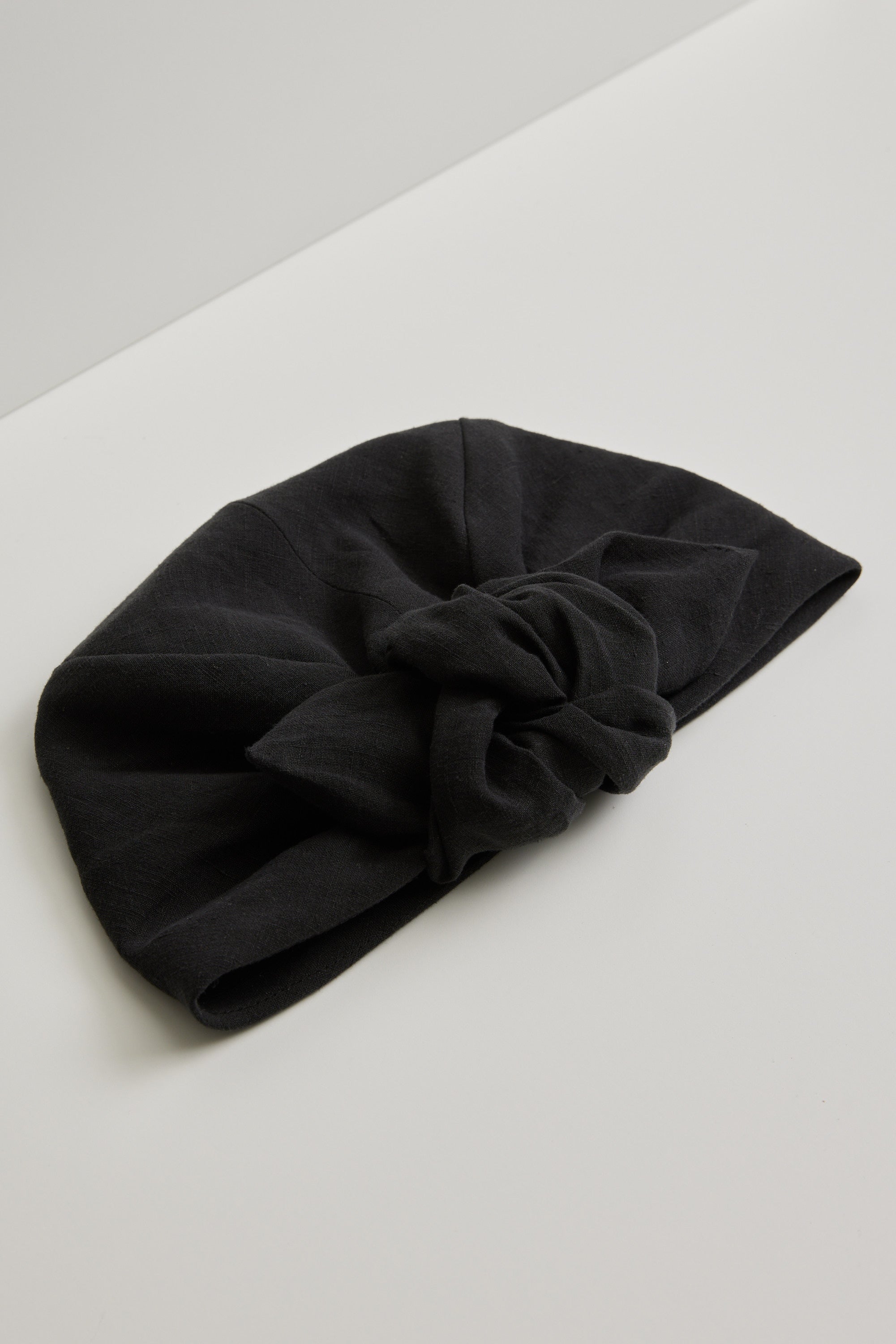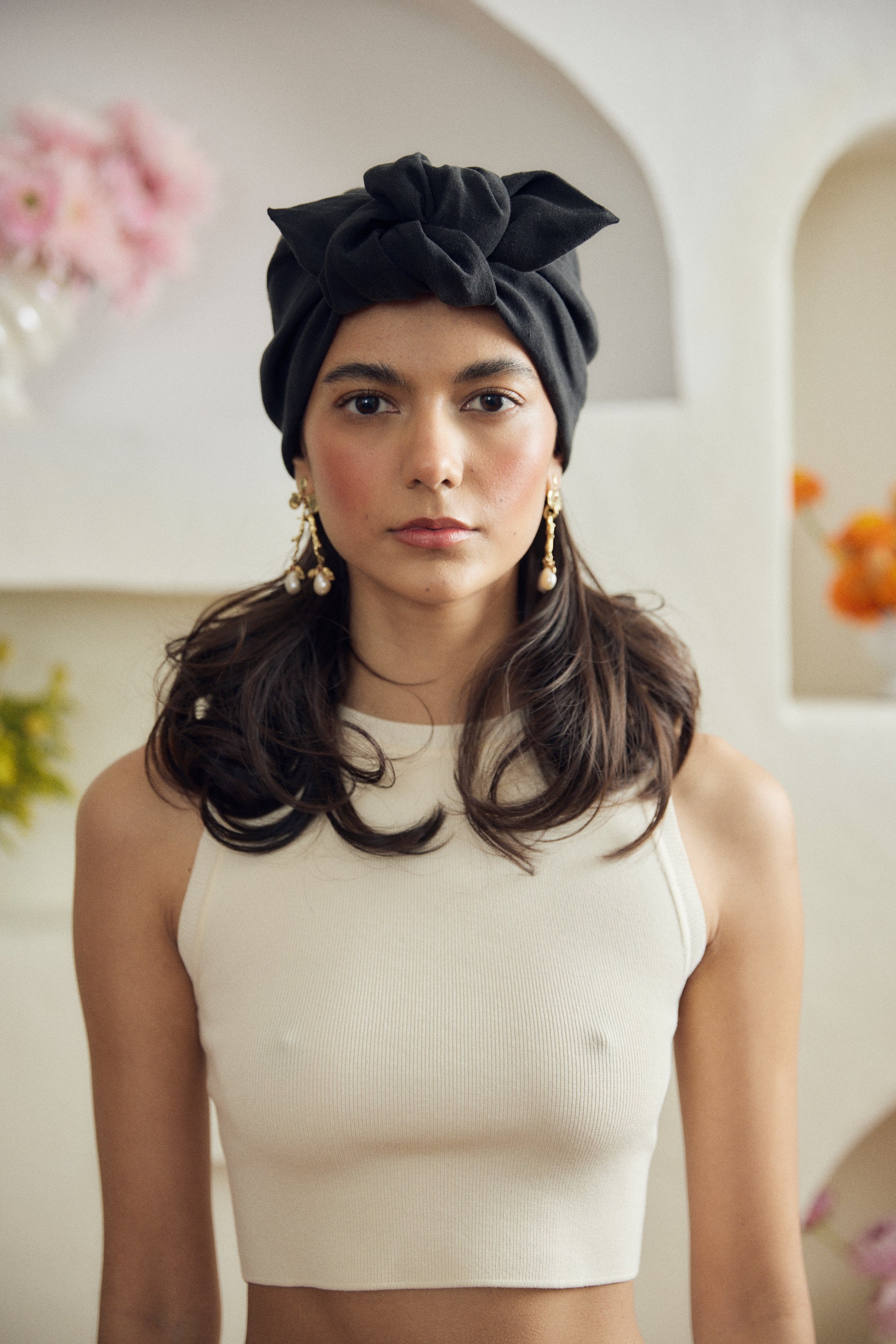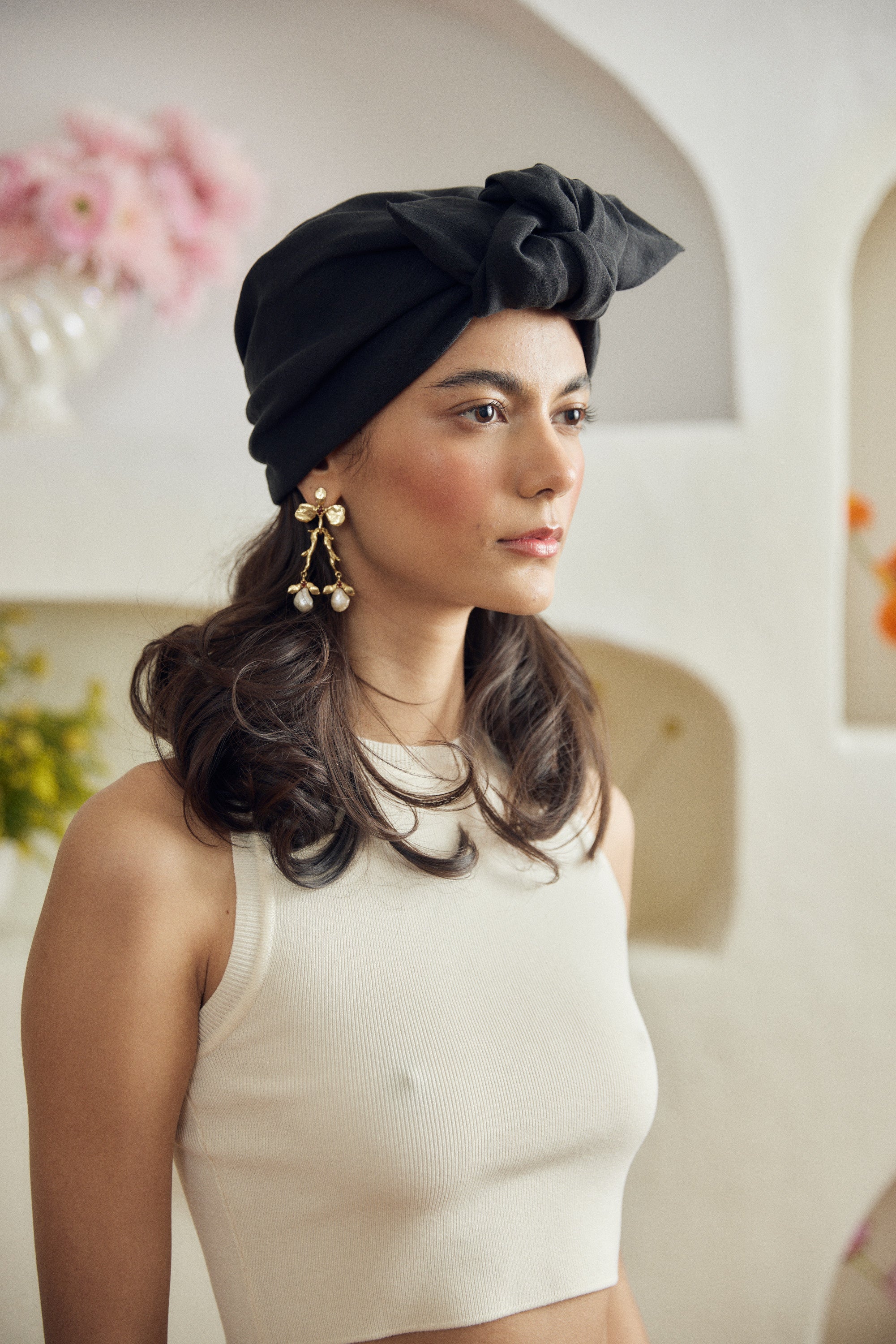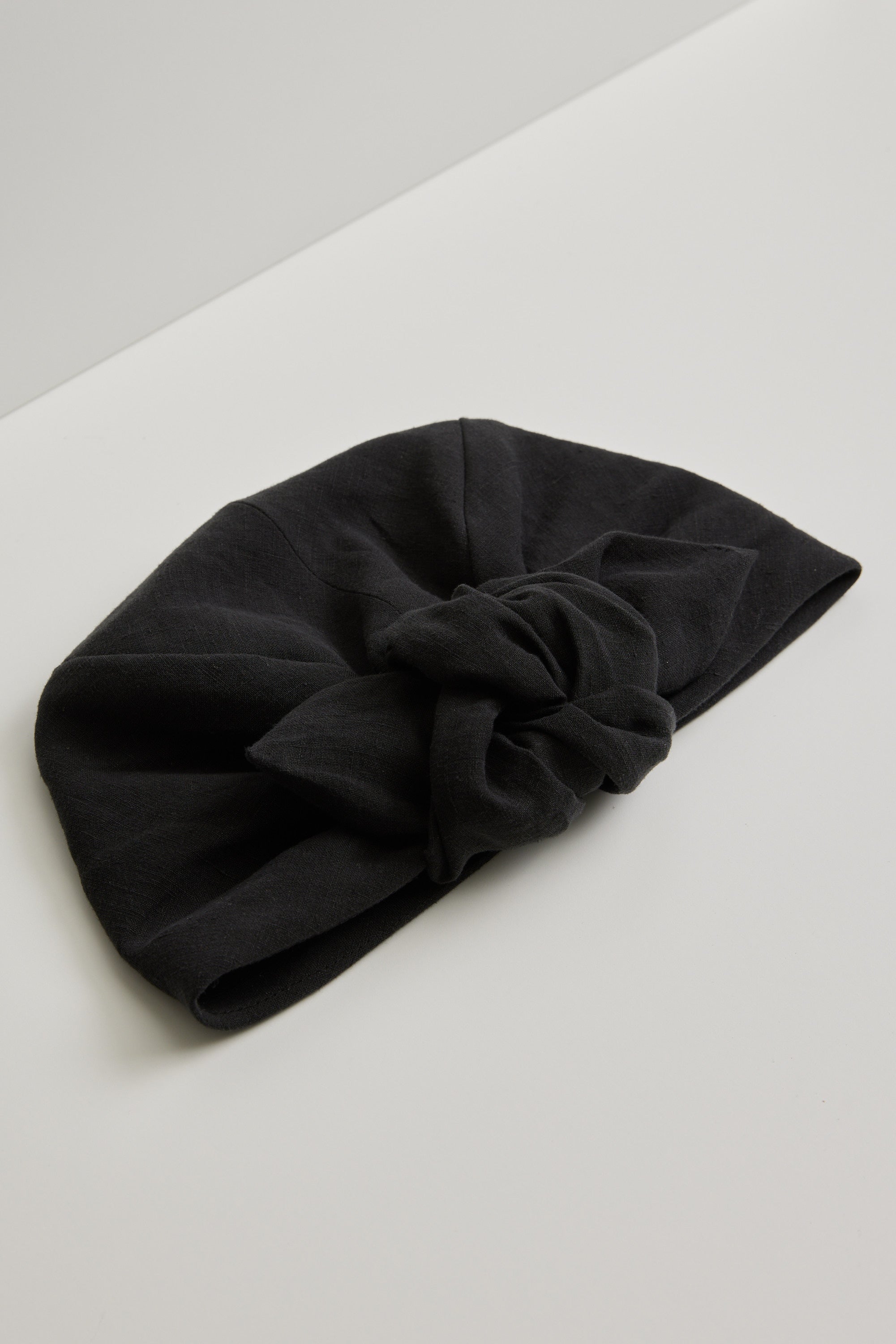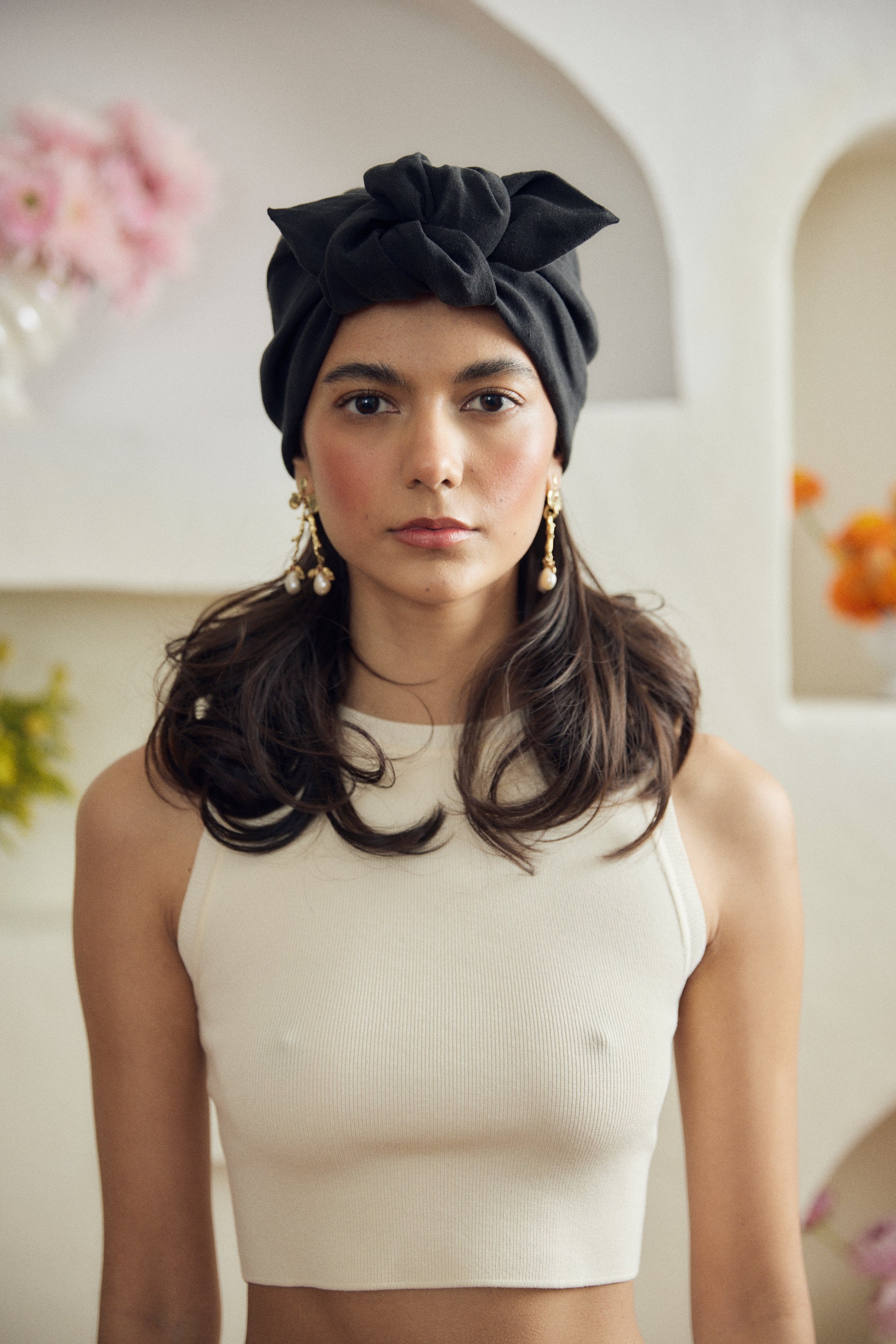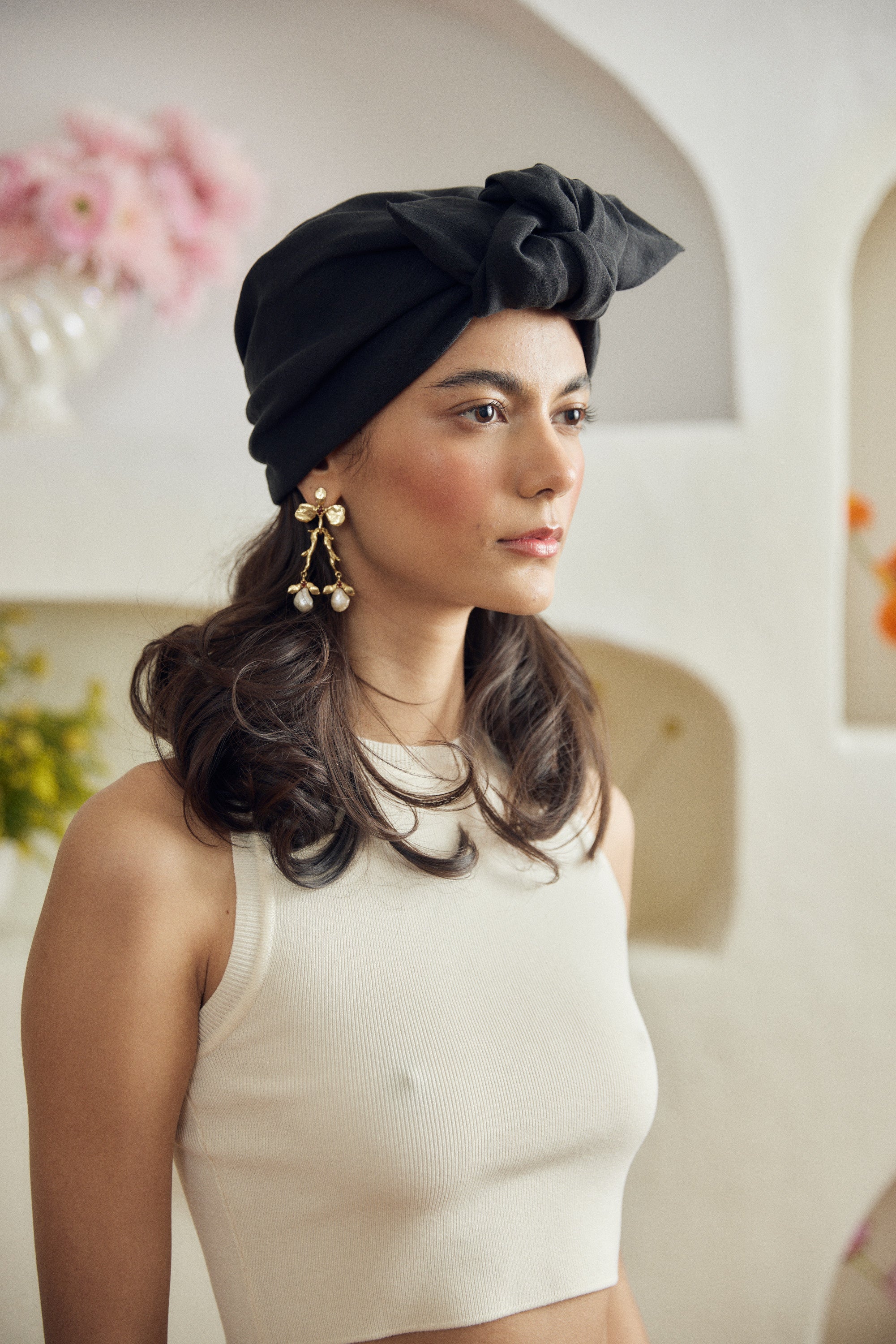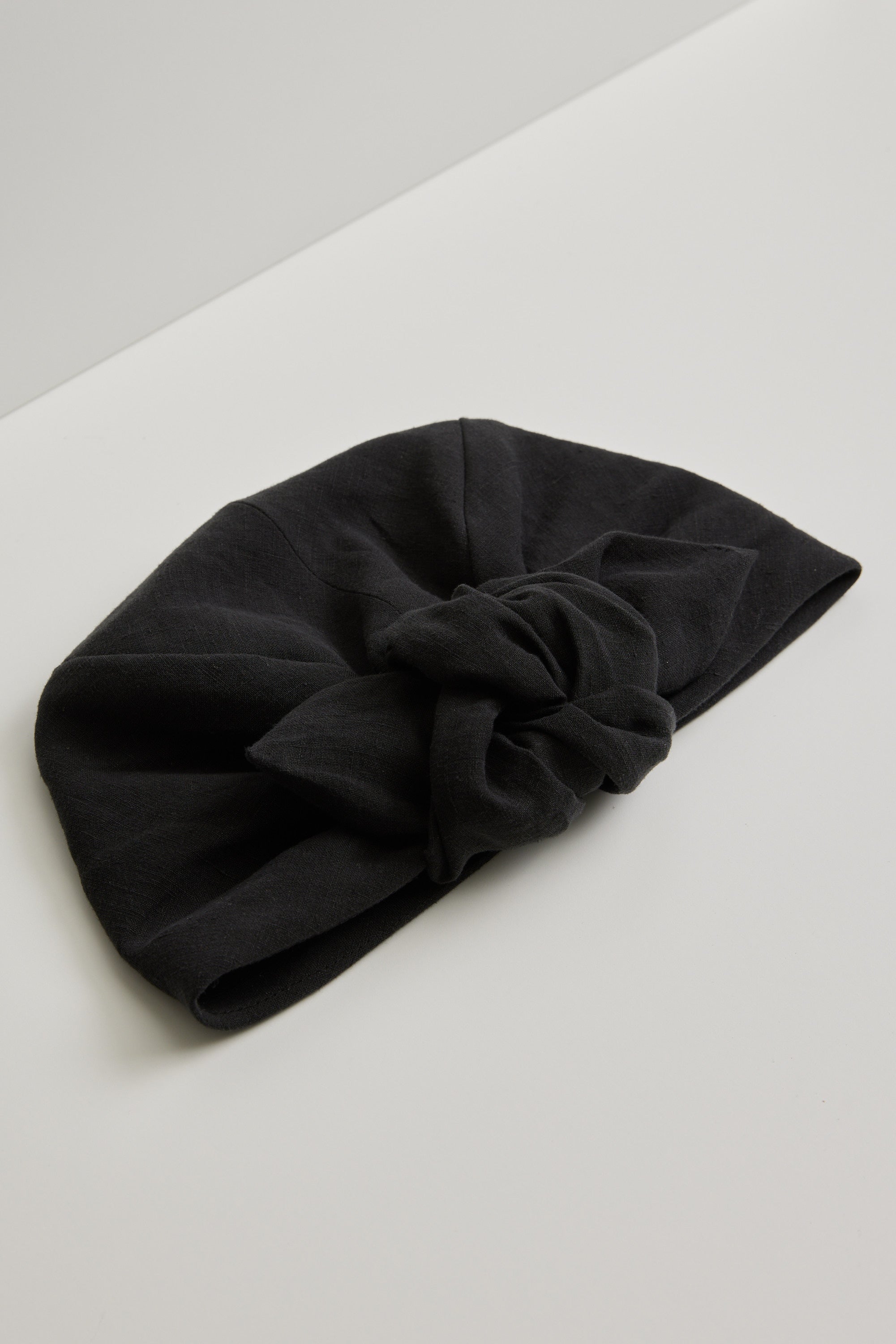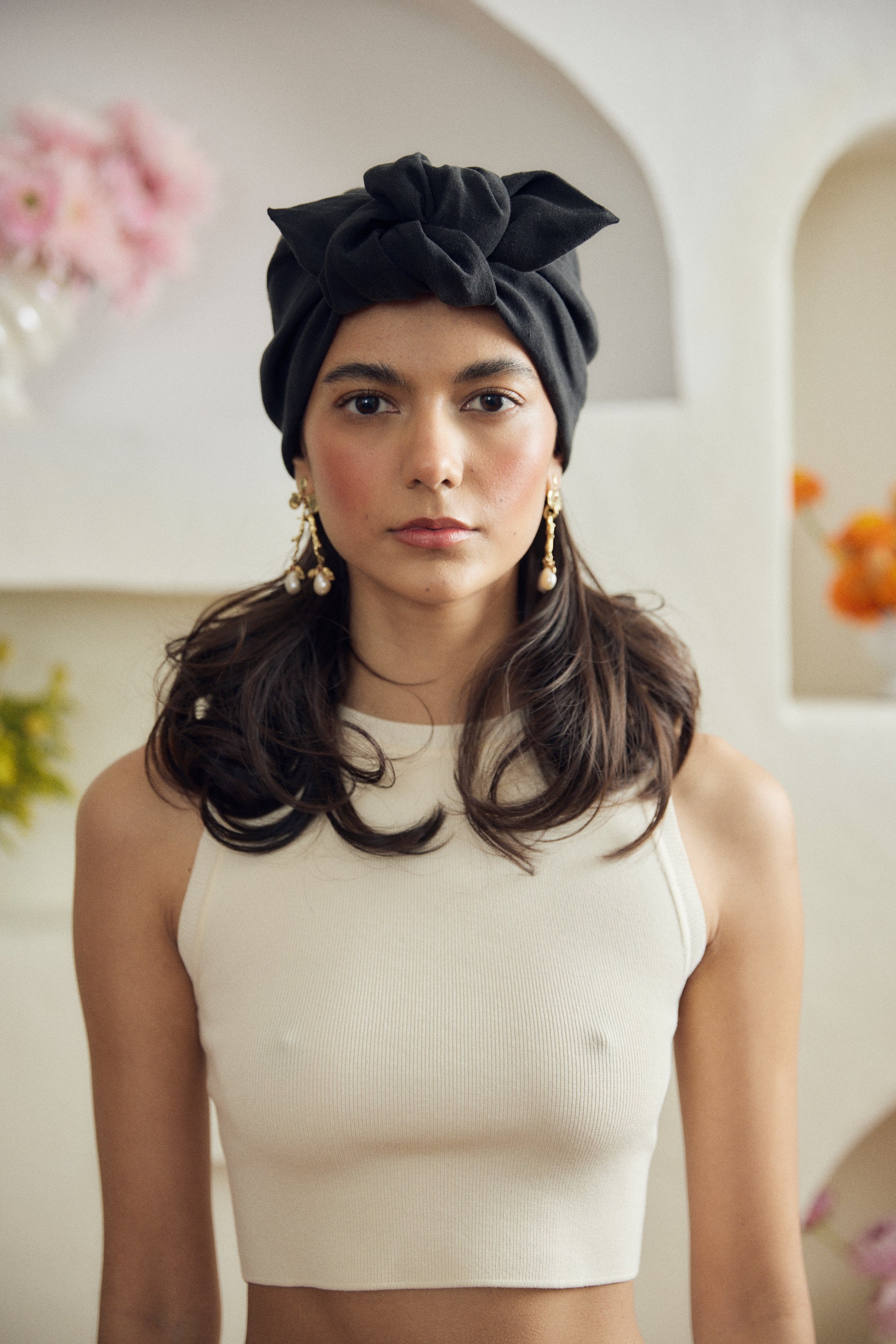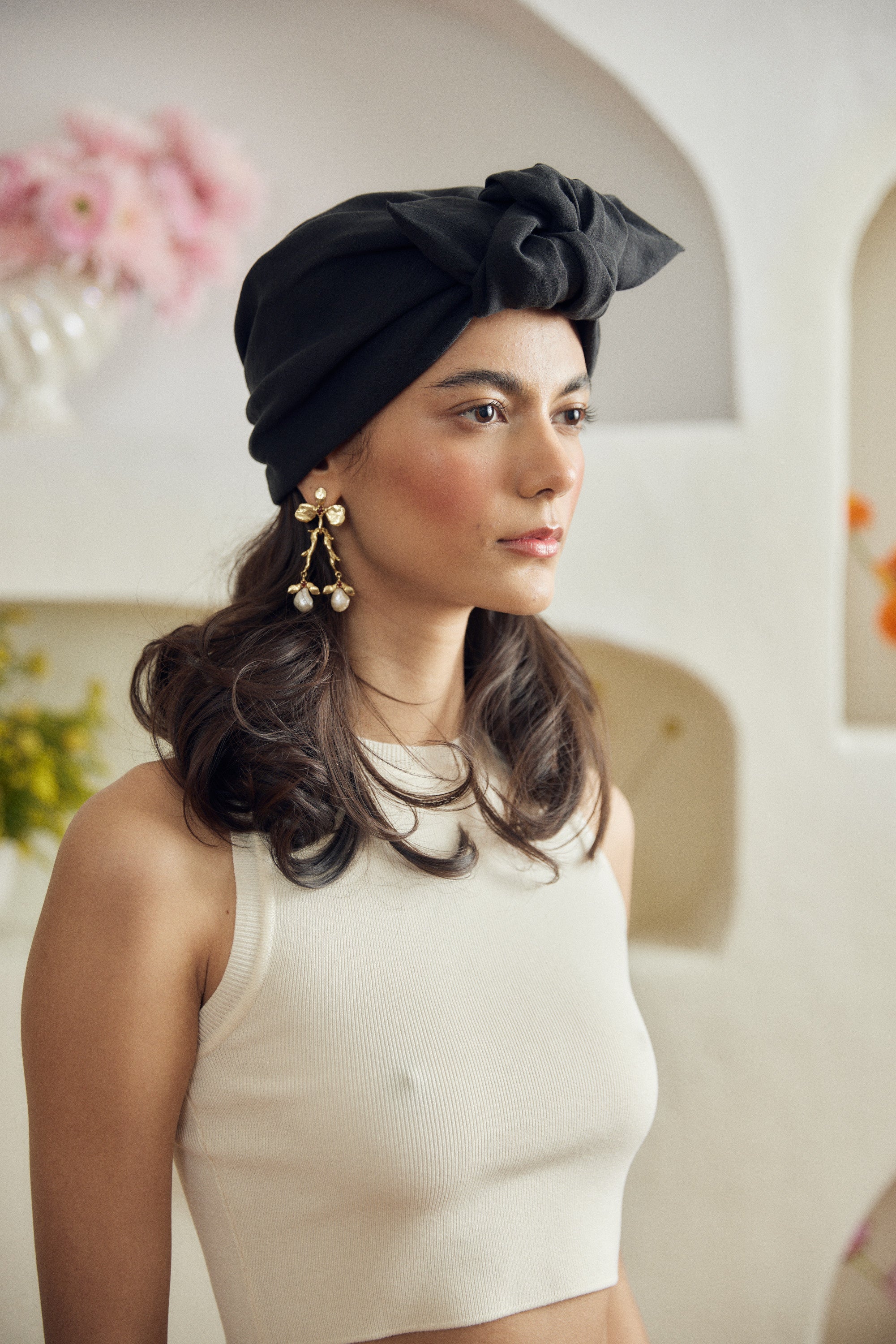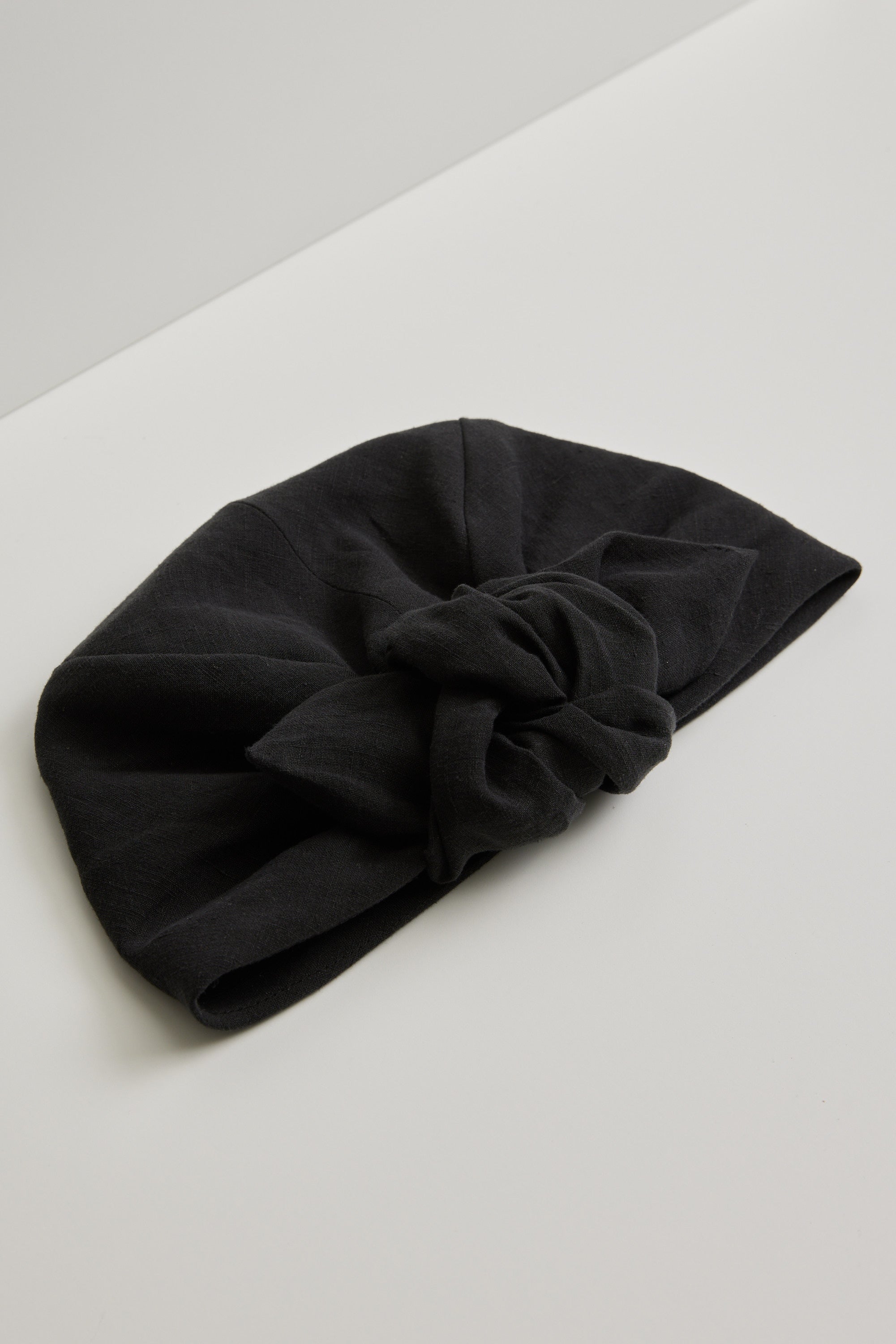 Parelli knotted turban hat - Black linen
We've decided to bring this shape back after receiving many requests. 
The back of the turban is gathered and should sit under your occipital bone for maximum comfort. The knot is hand stitched into place so you don't have to fuss. Easy peasy! 
The Parelli hat comes in 3 sizes, and can also be worn with your hair tucked inside 
Size small is suitable for people who have a size 55cm-56cm
Size Medium is suitable for people with a size 57cm-58cm
Size Large is suitable for people with a size 59cm-60cm
If you are looking to wear it with your hair tucked in, you might want to size up depending on the length and thickness of your hair.
Click here if you would like to know your head size (Use measure "A" only) 
If ever you fall outside those head measurements, or are unsure of the measurement you should choose from,  please feel free to send us an e-mail.
-100% Linen (Certified Oeko-Tex)
-Fully lined with 100% Cotton (Certified Oeko-tex)