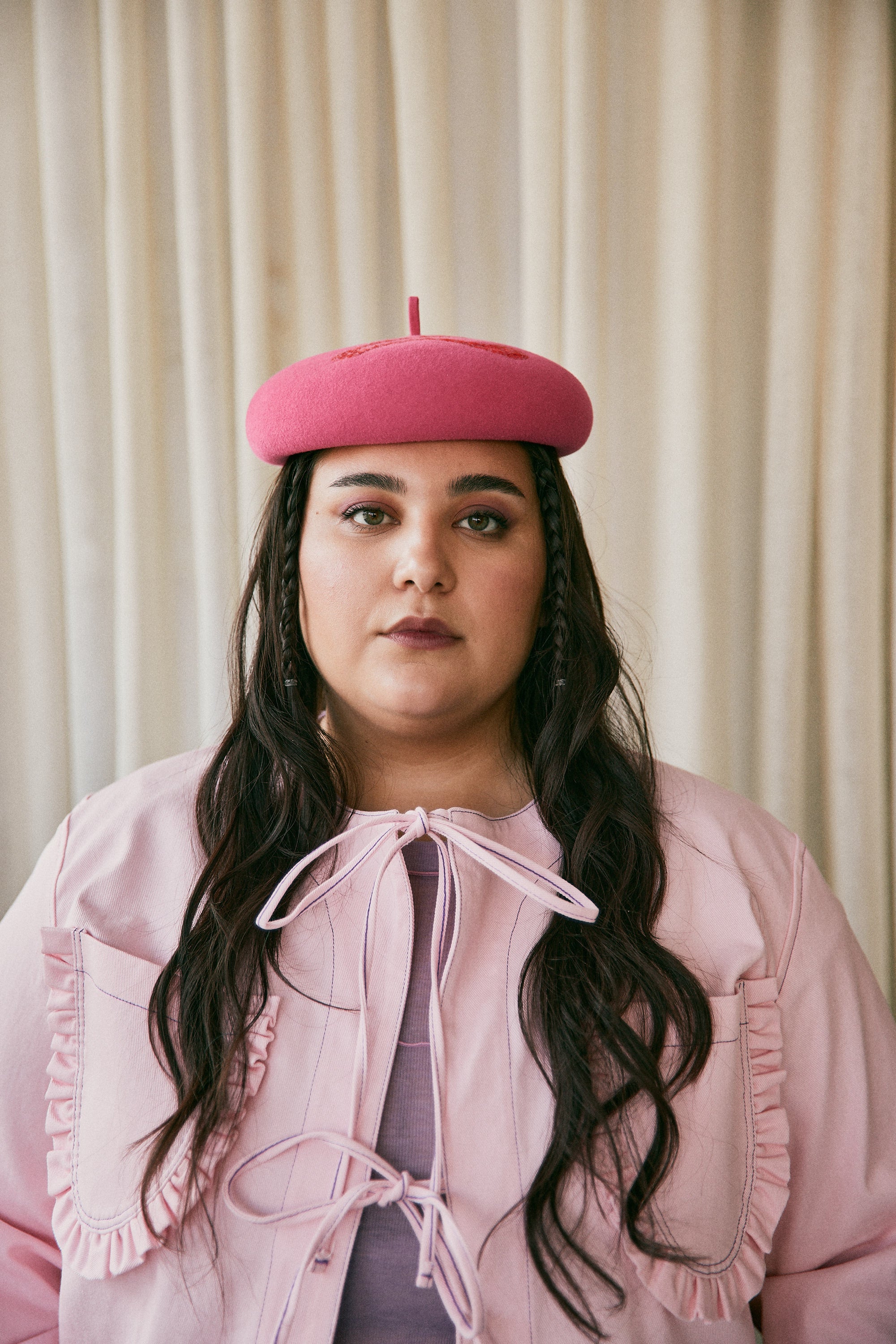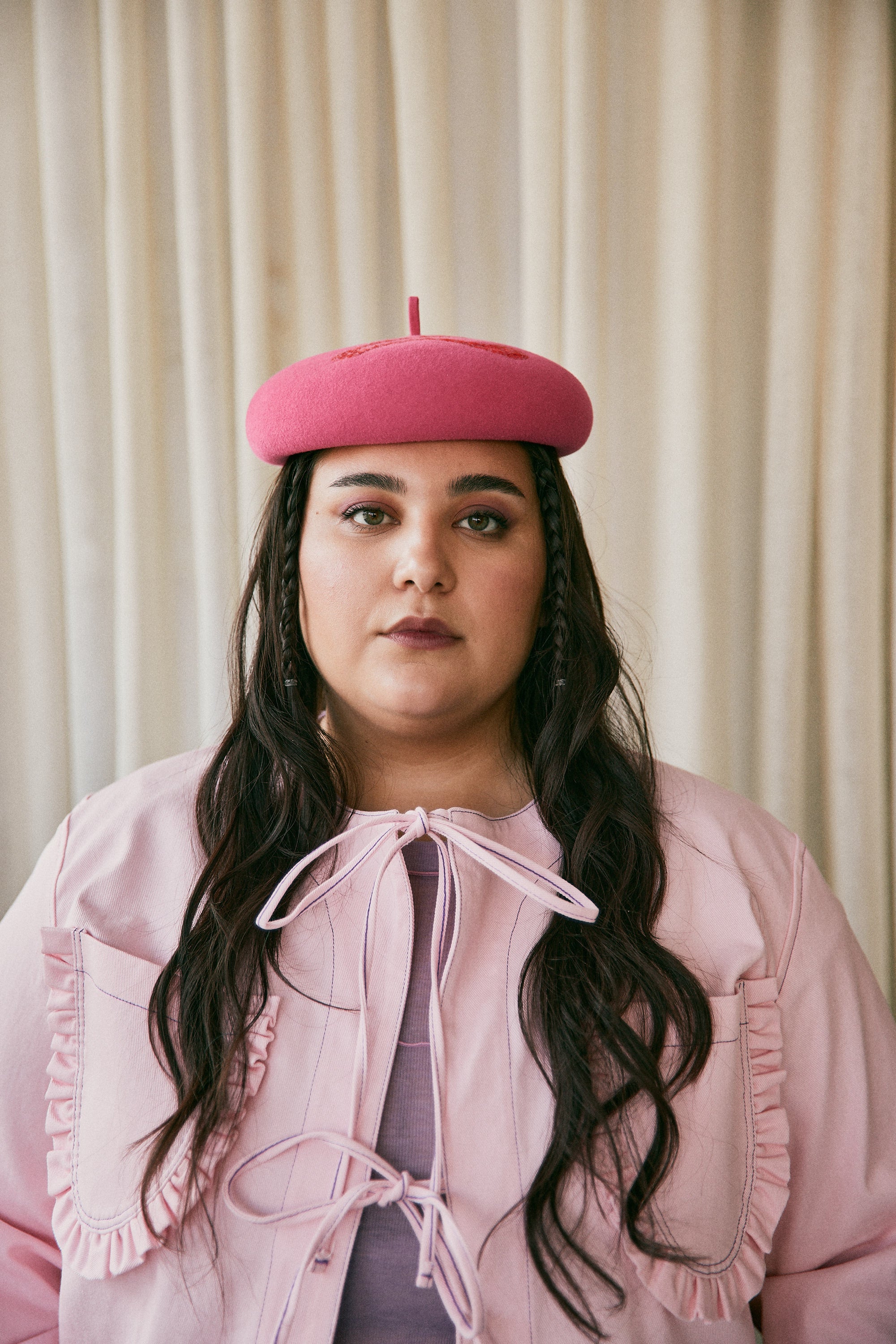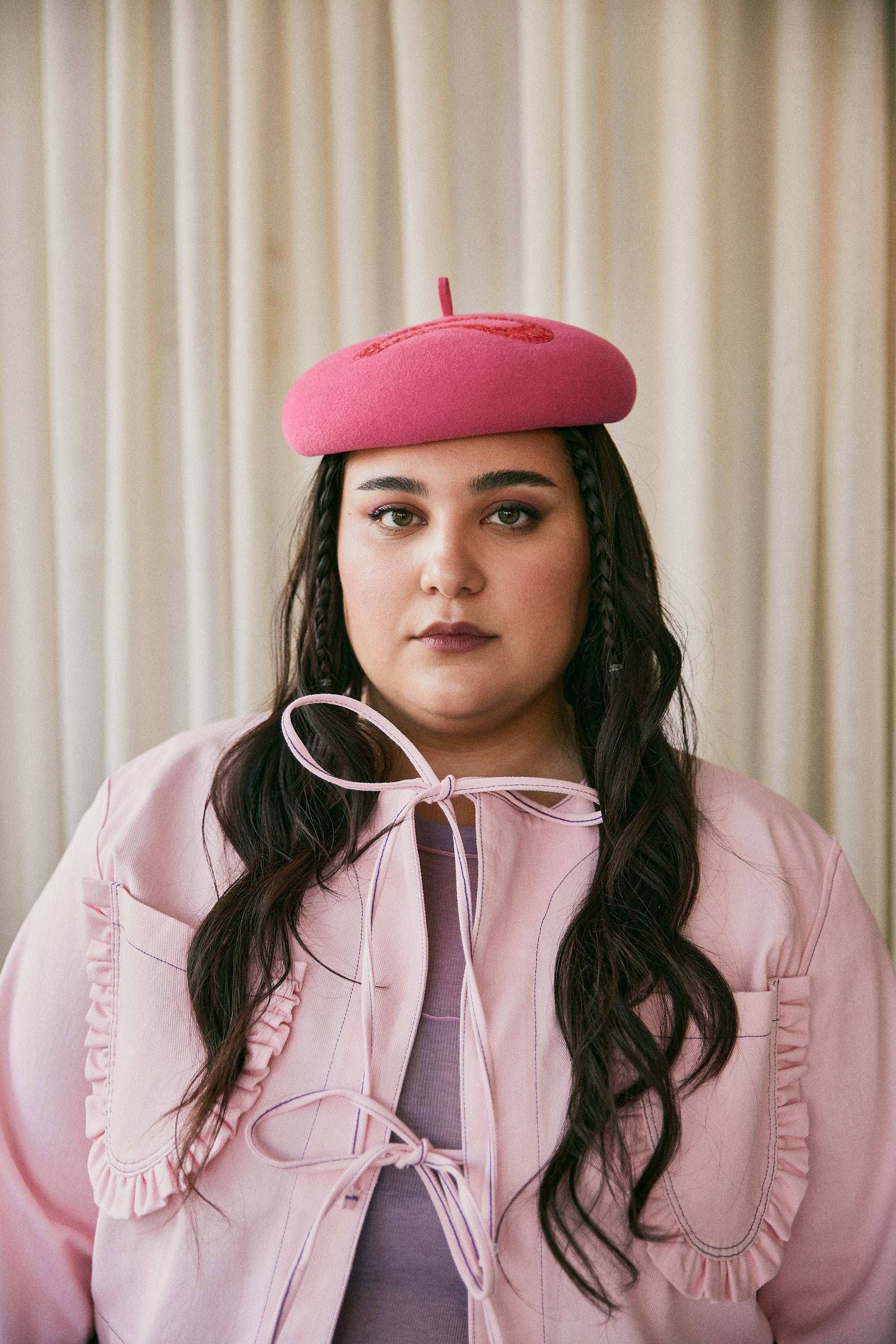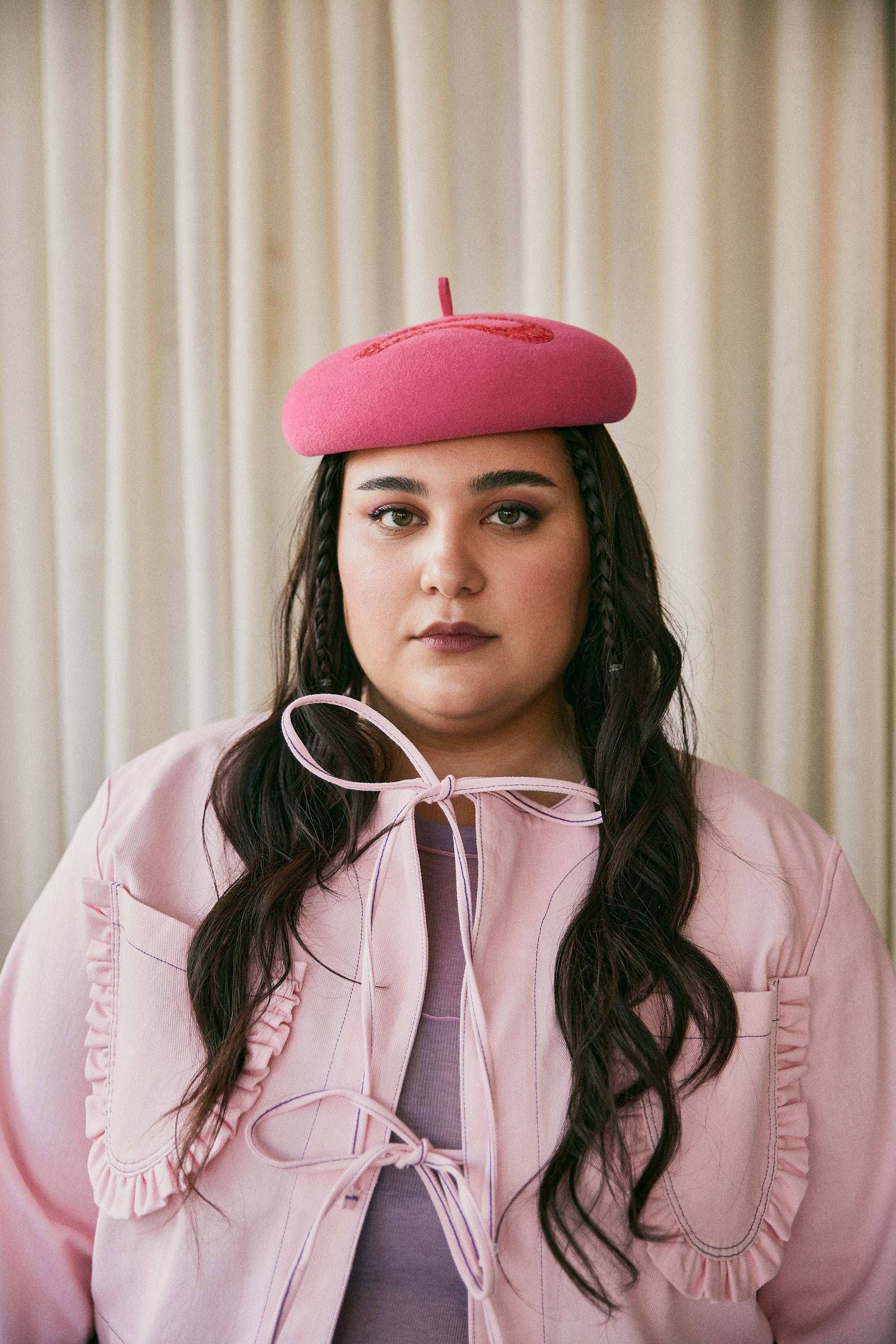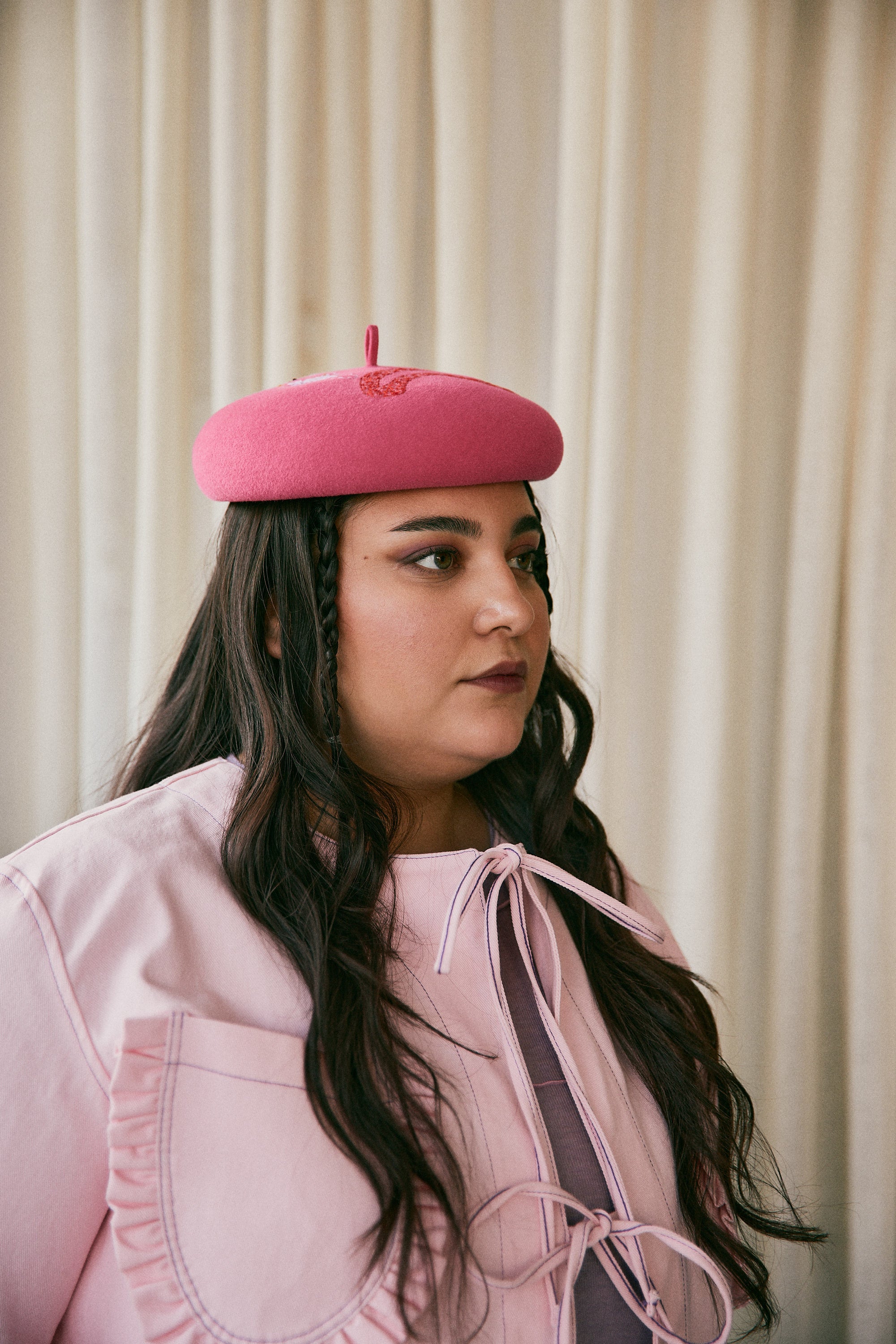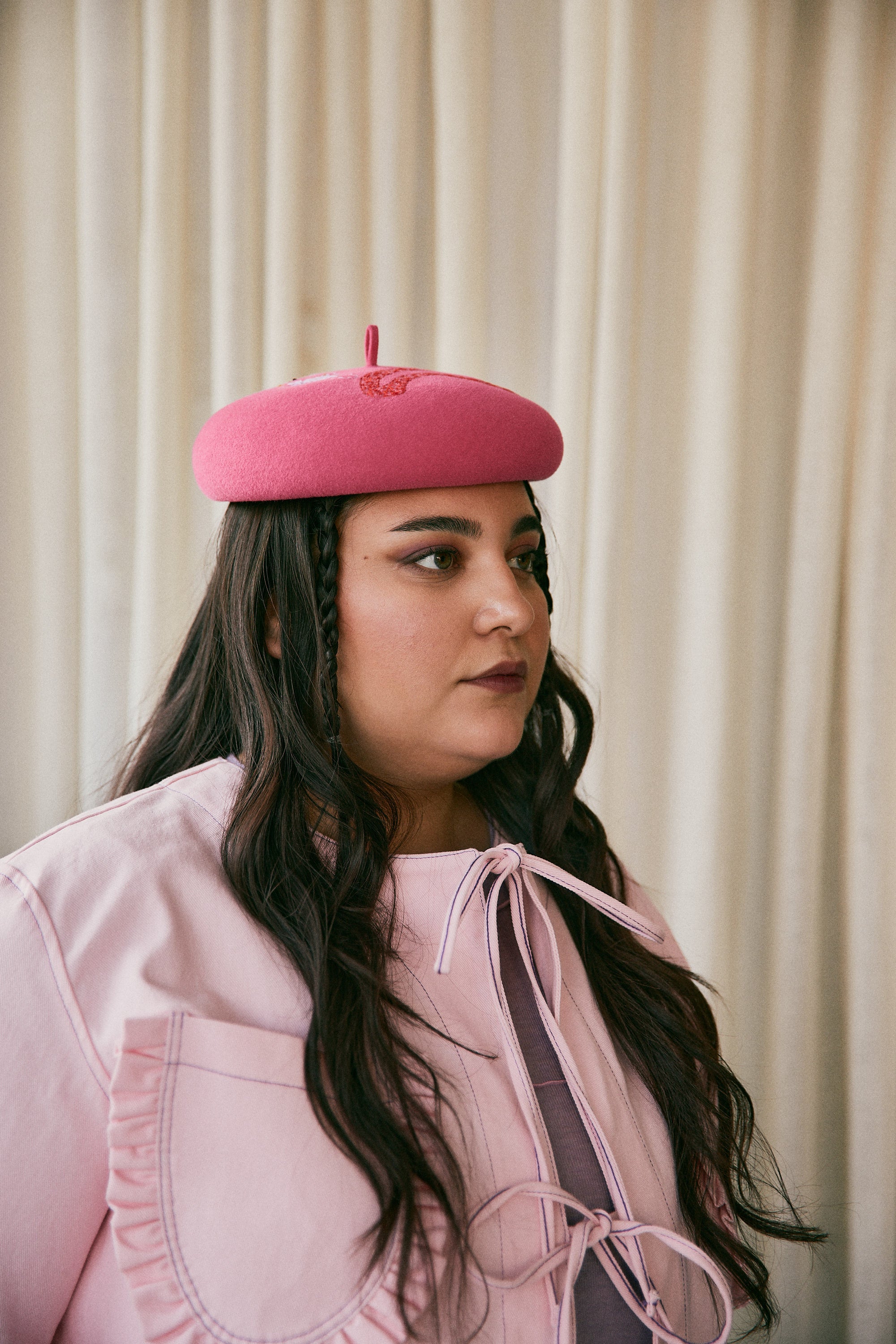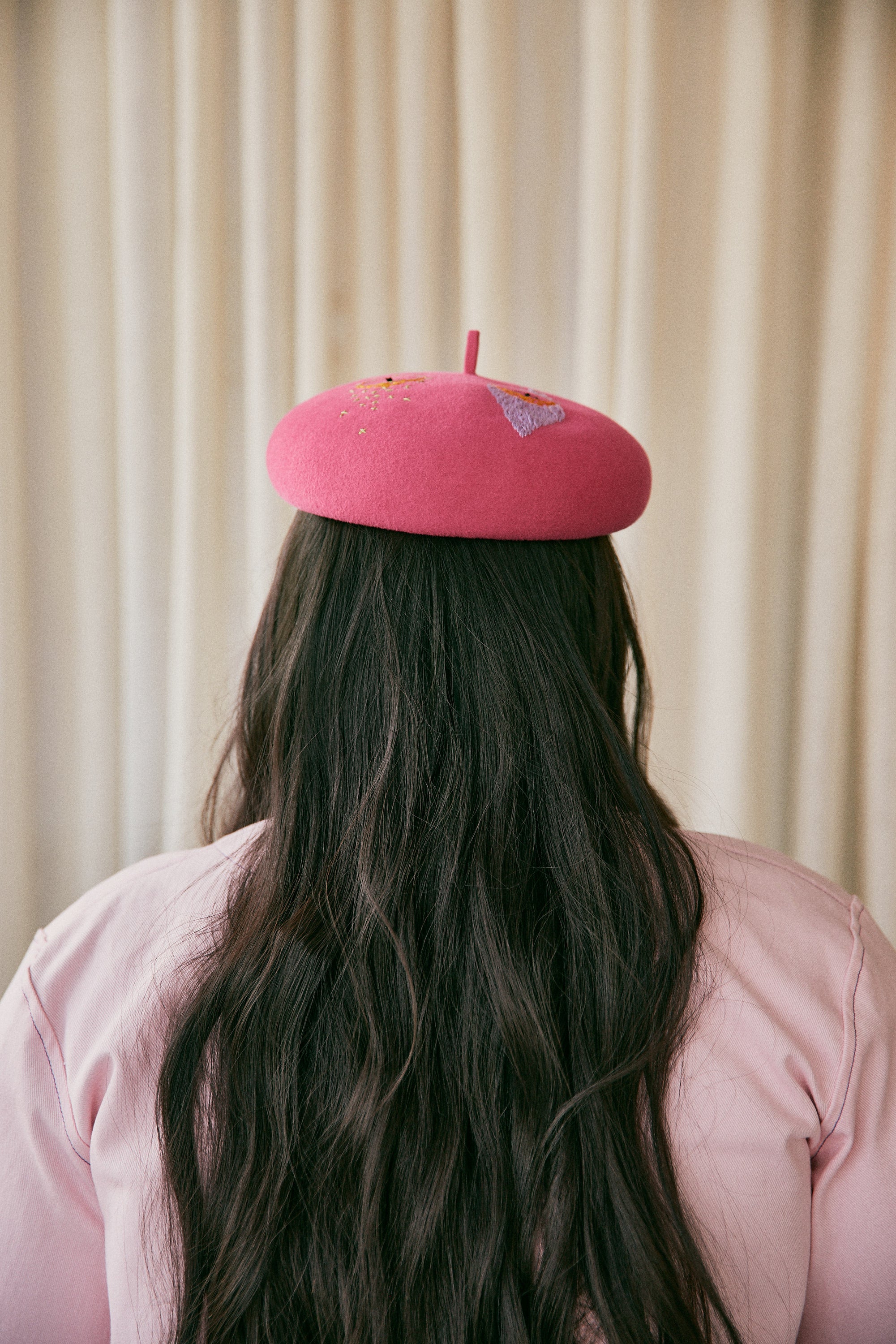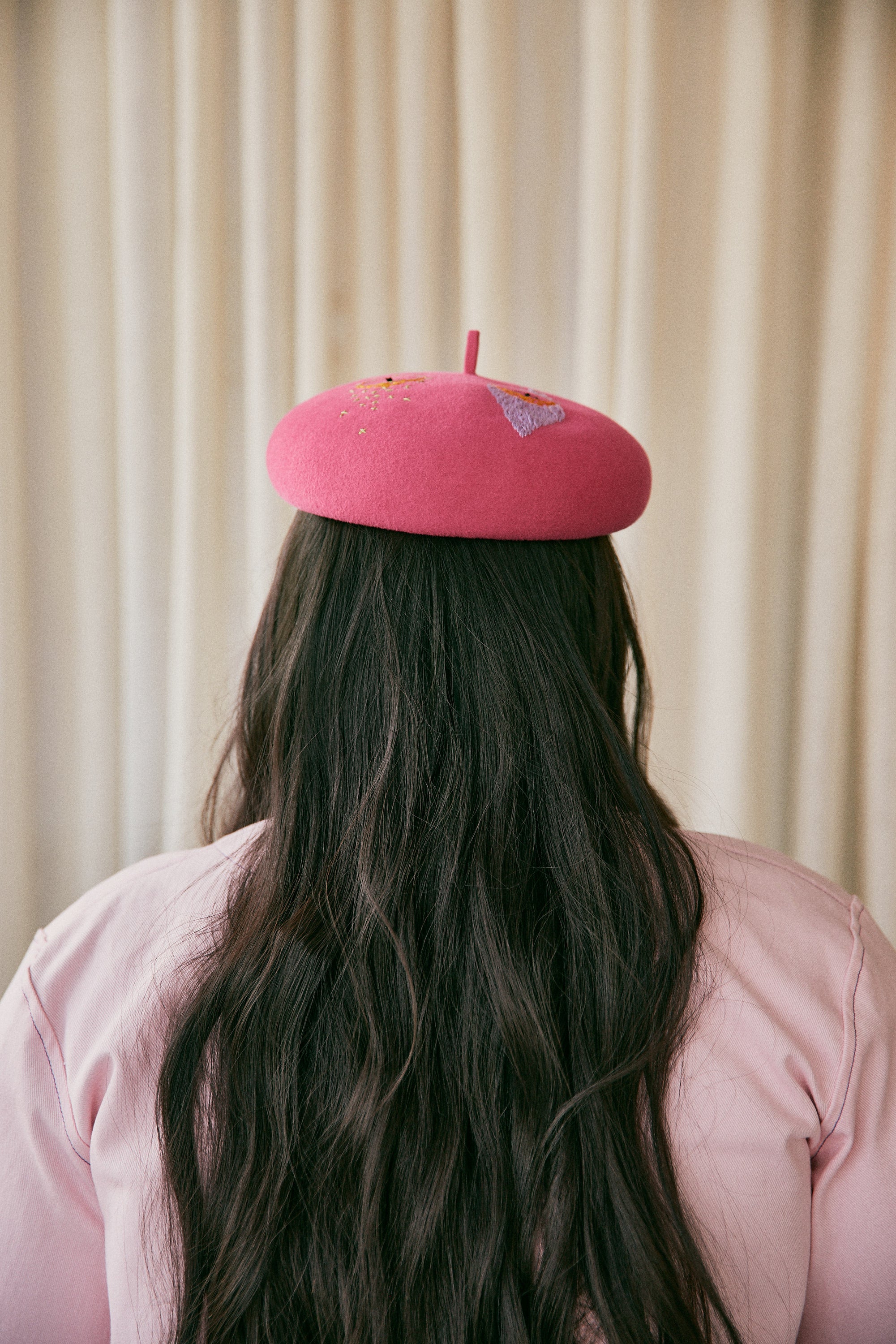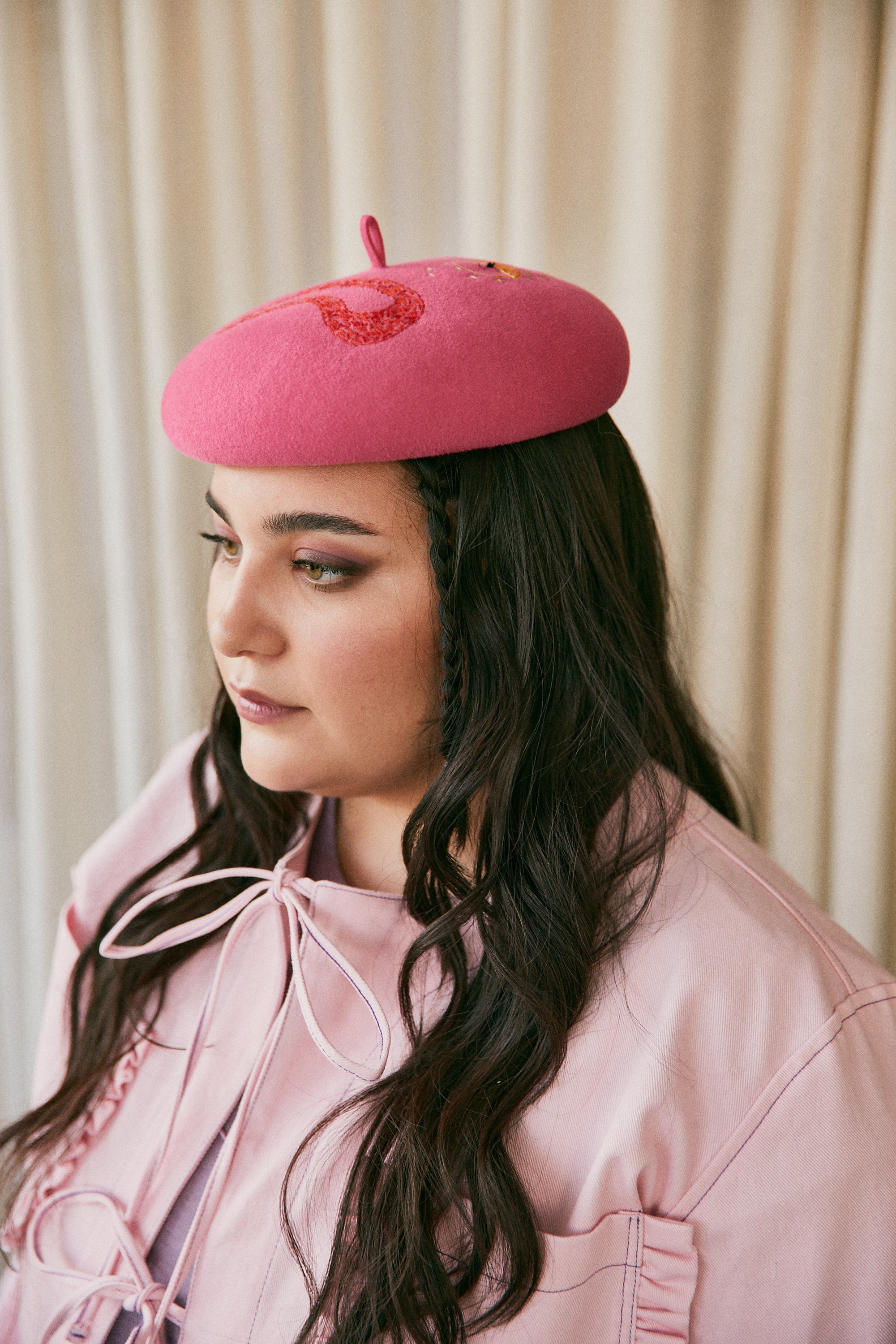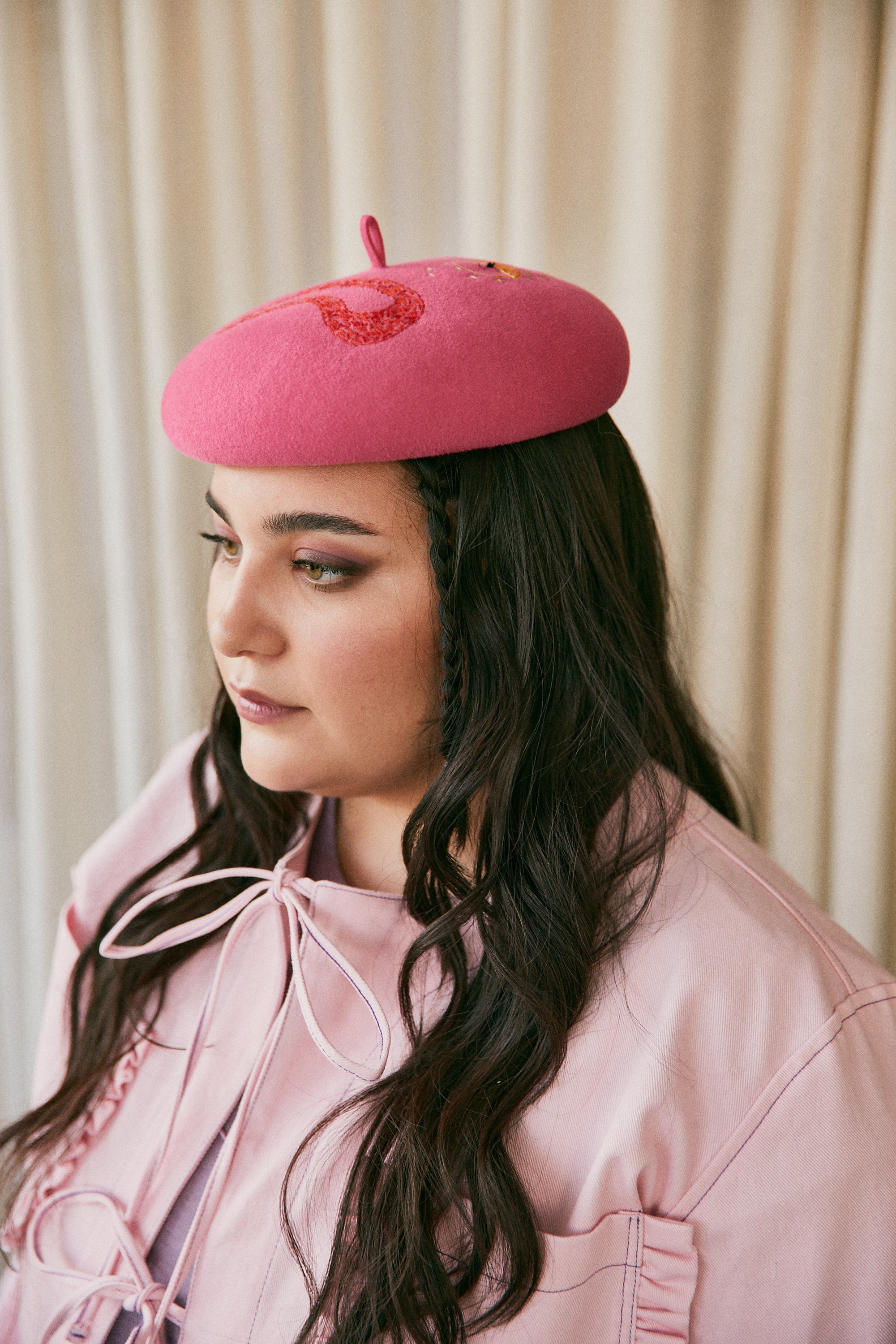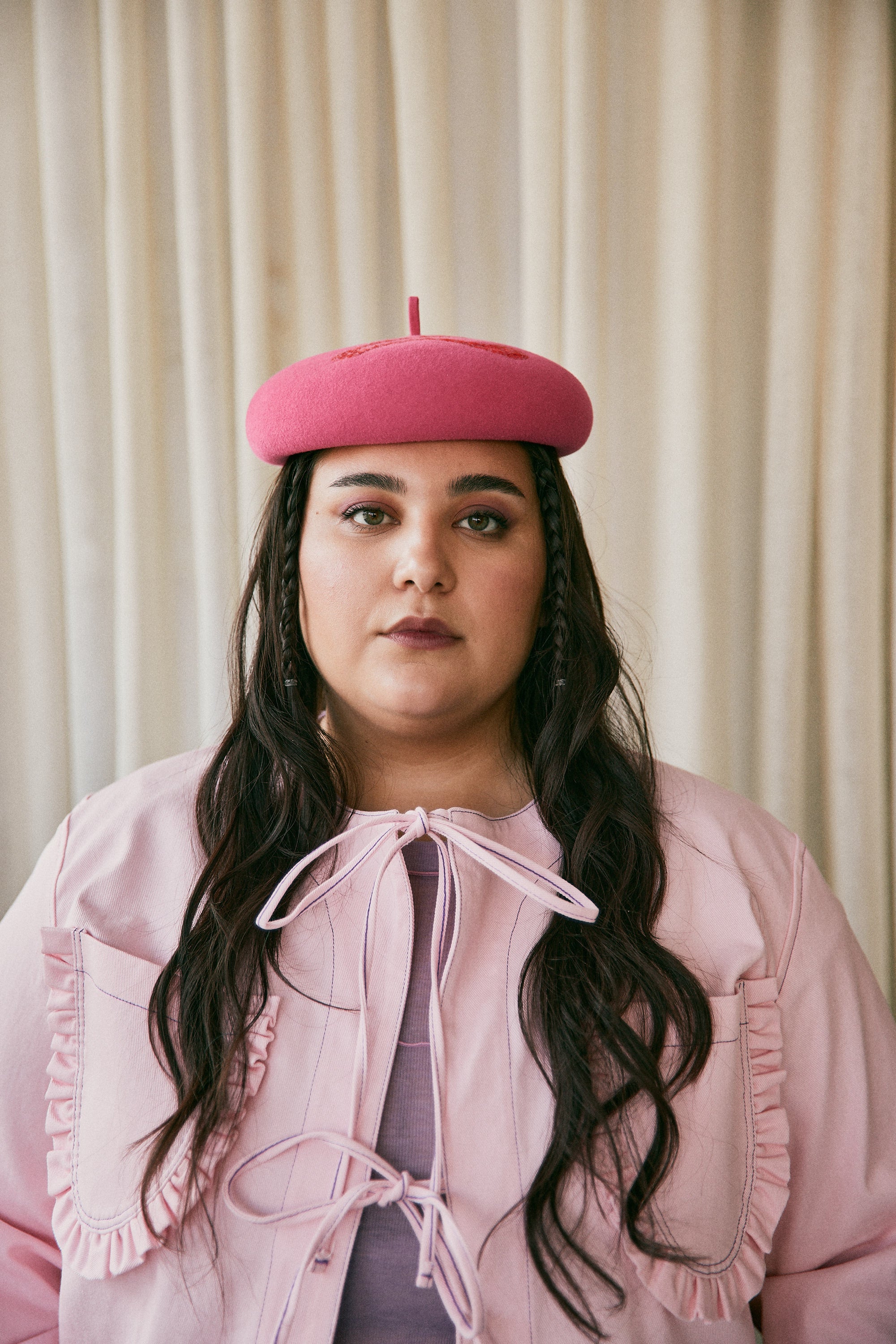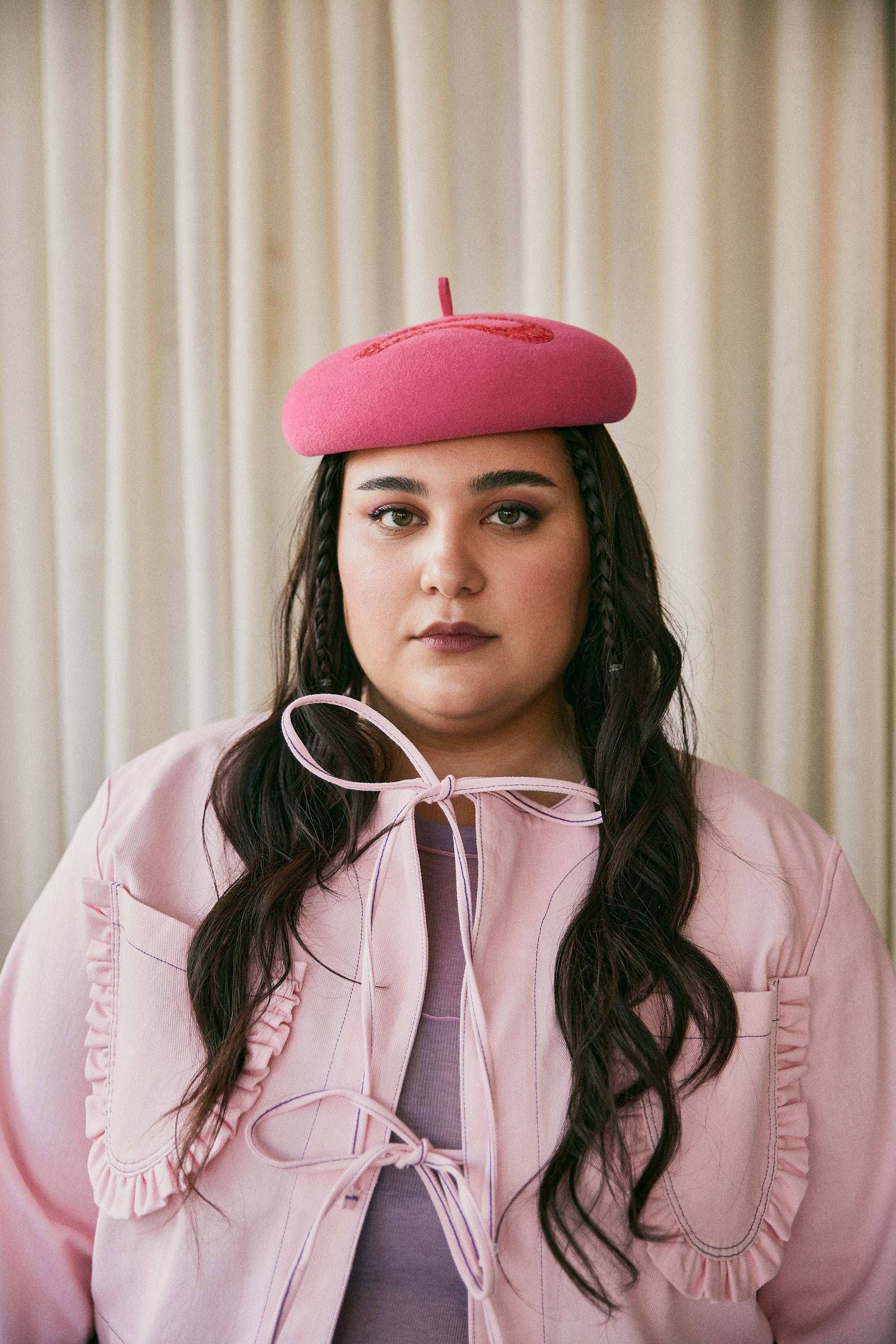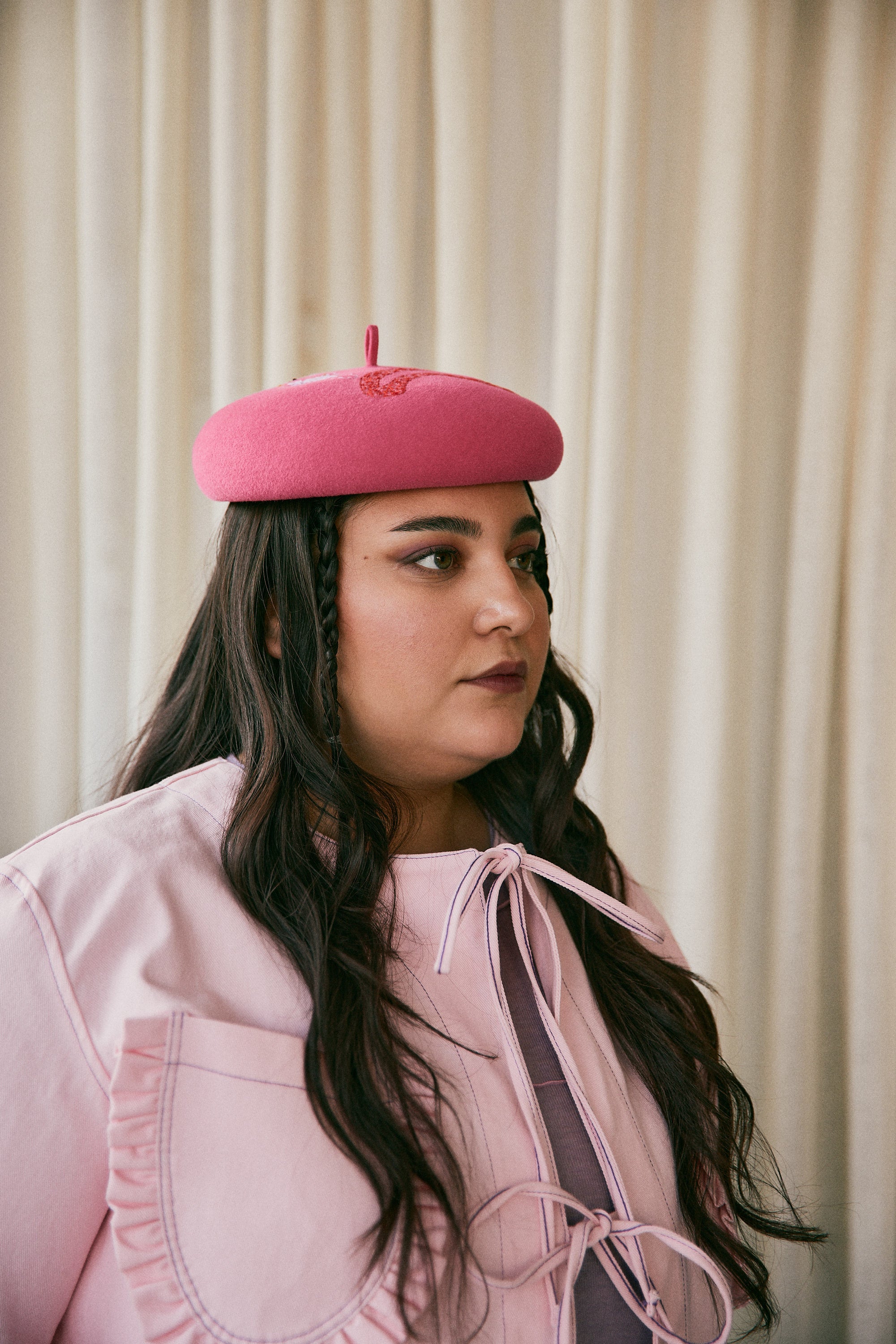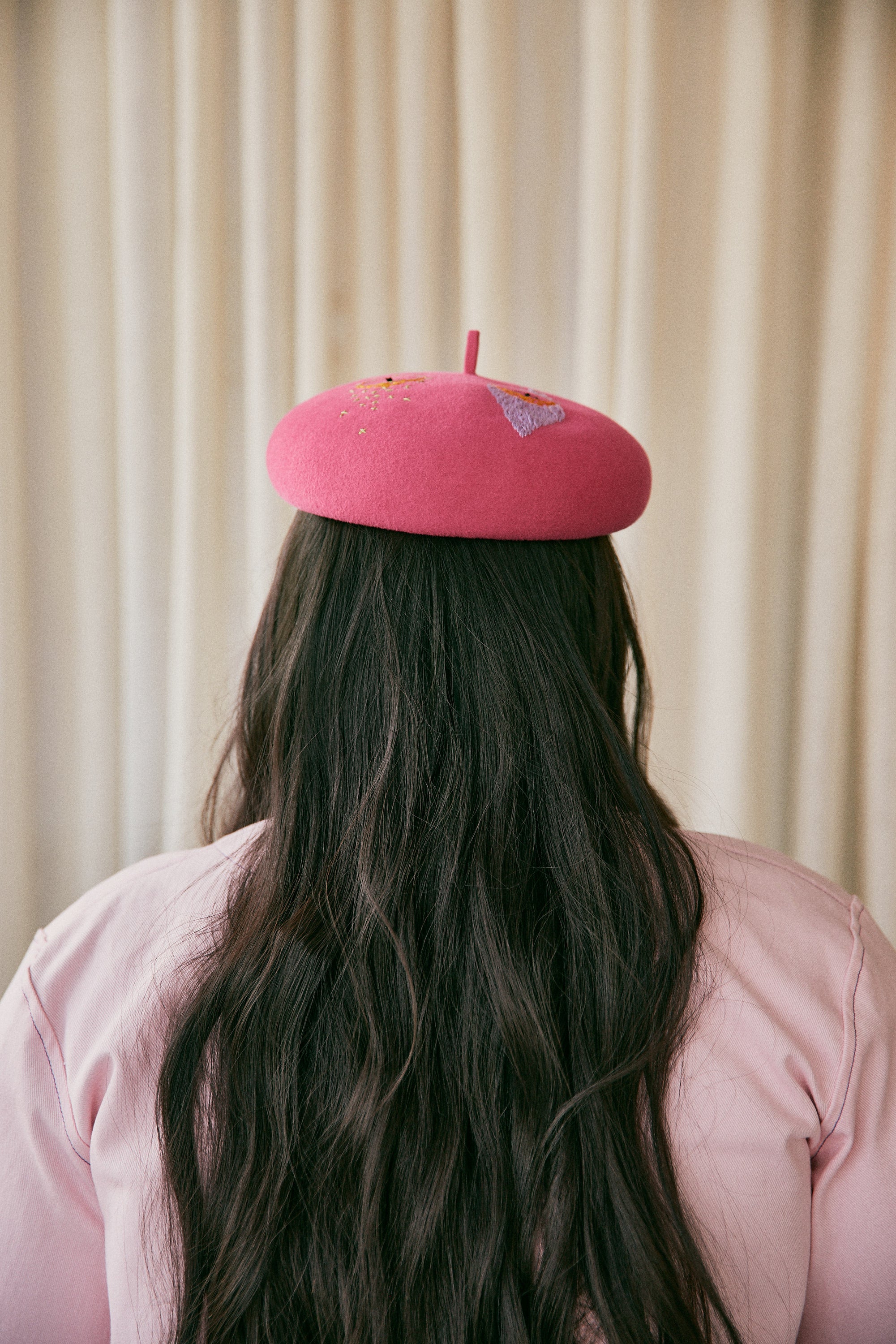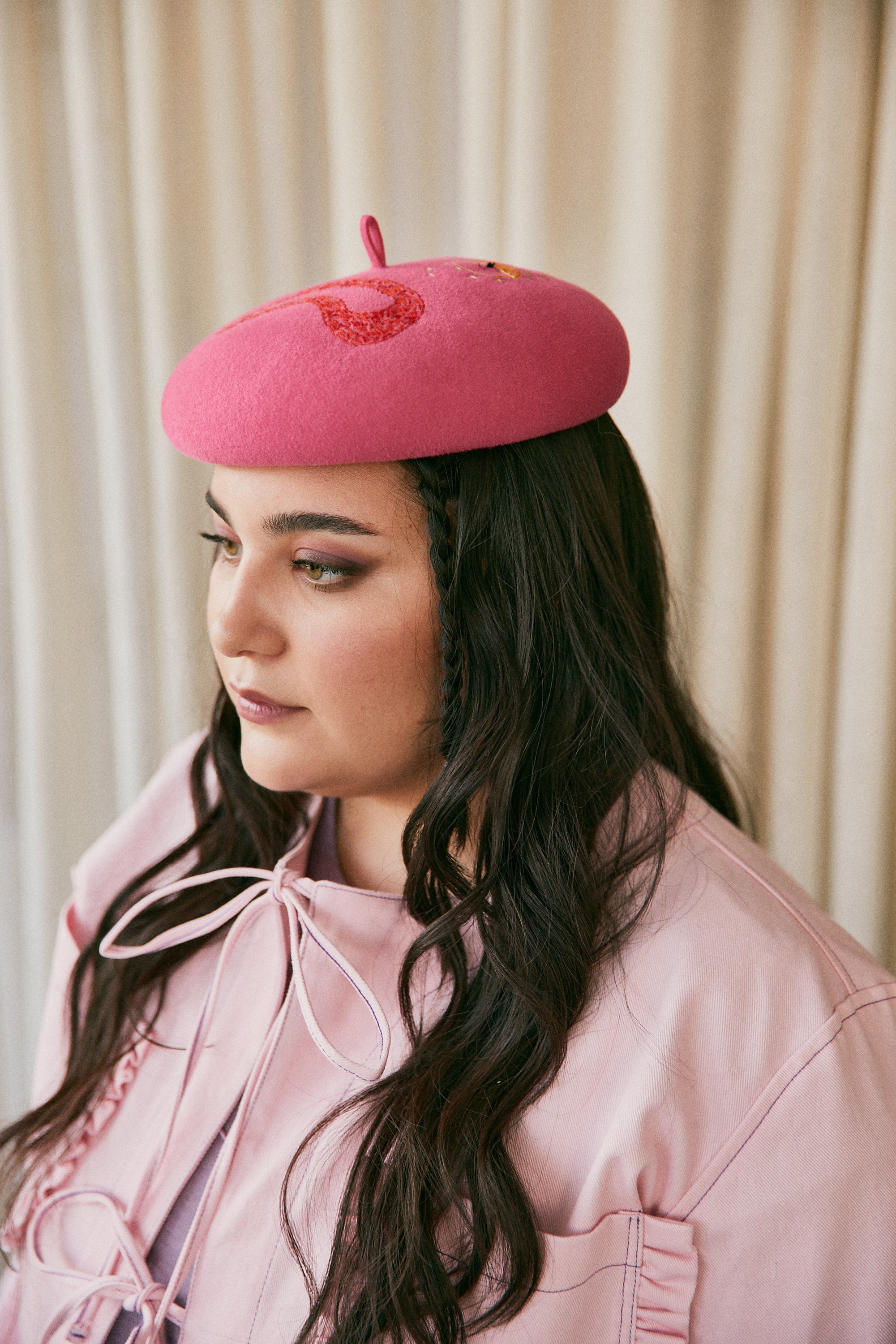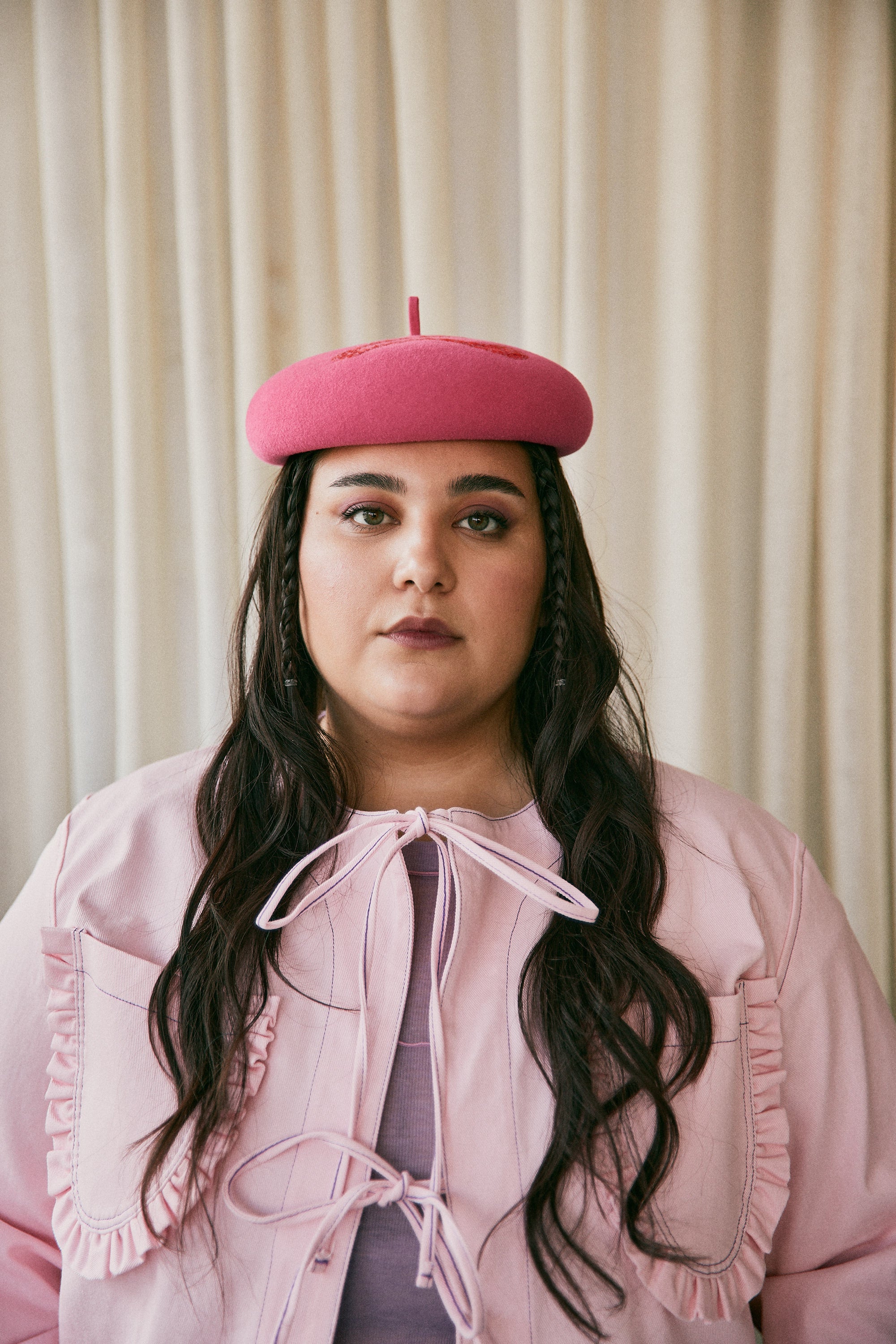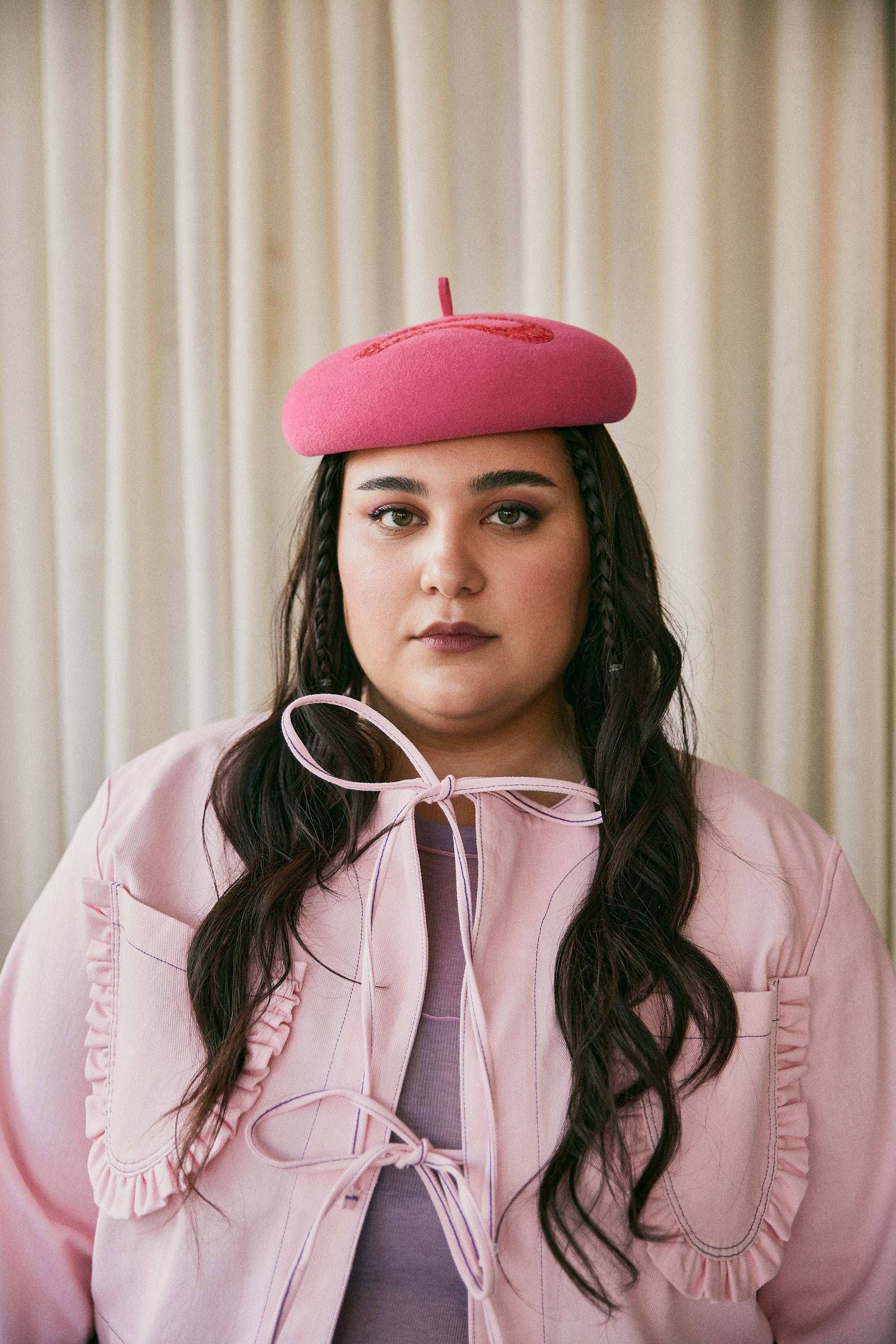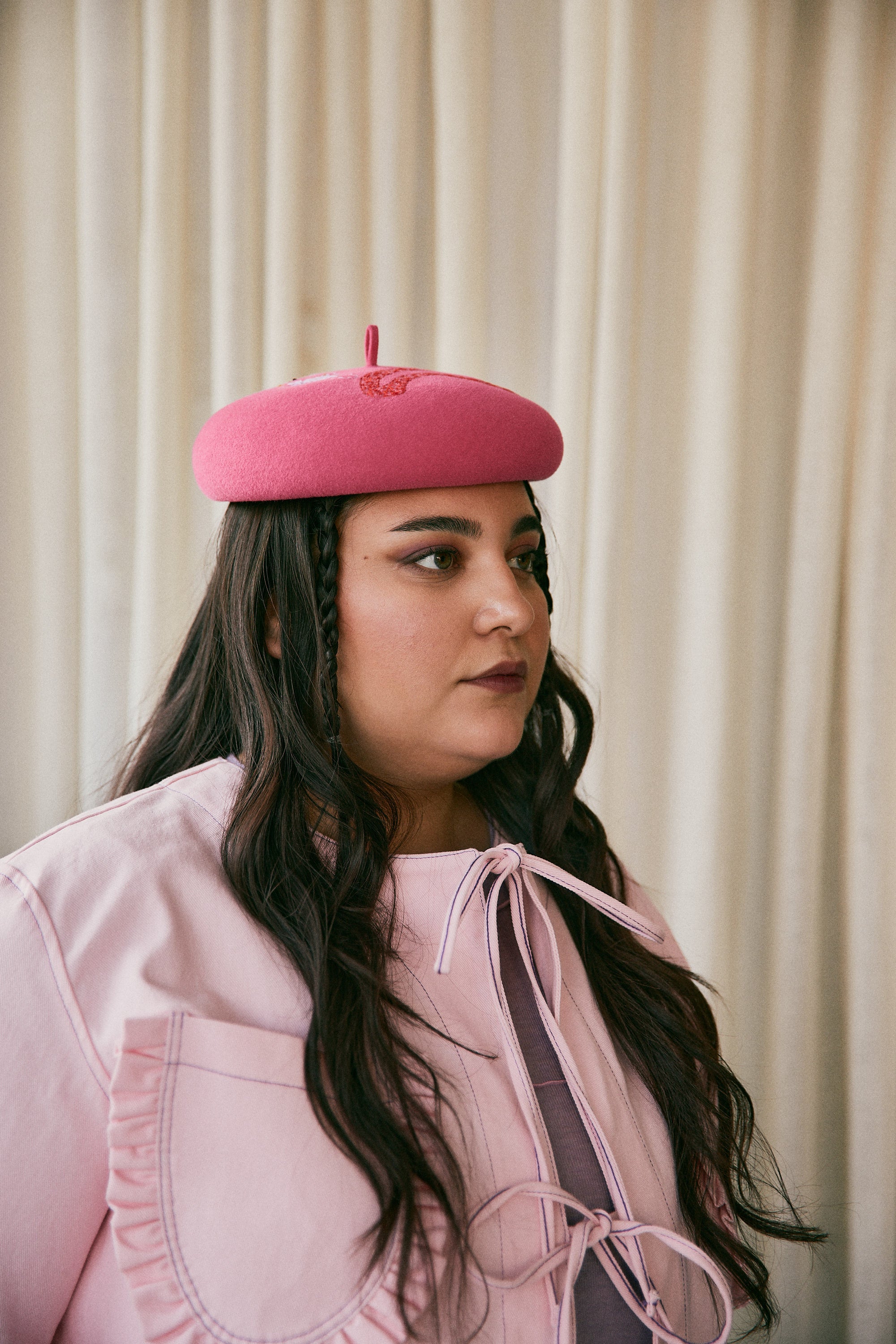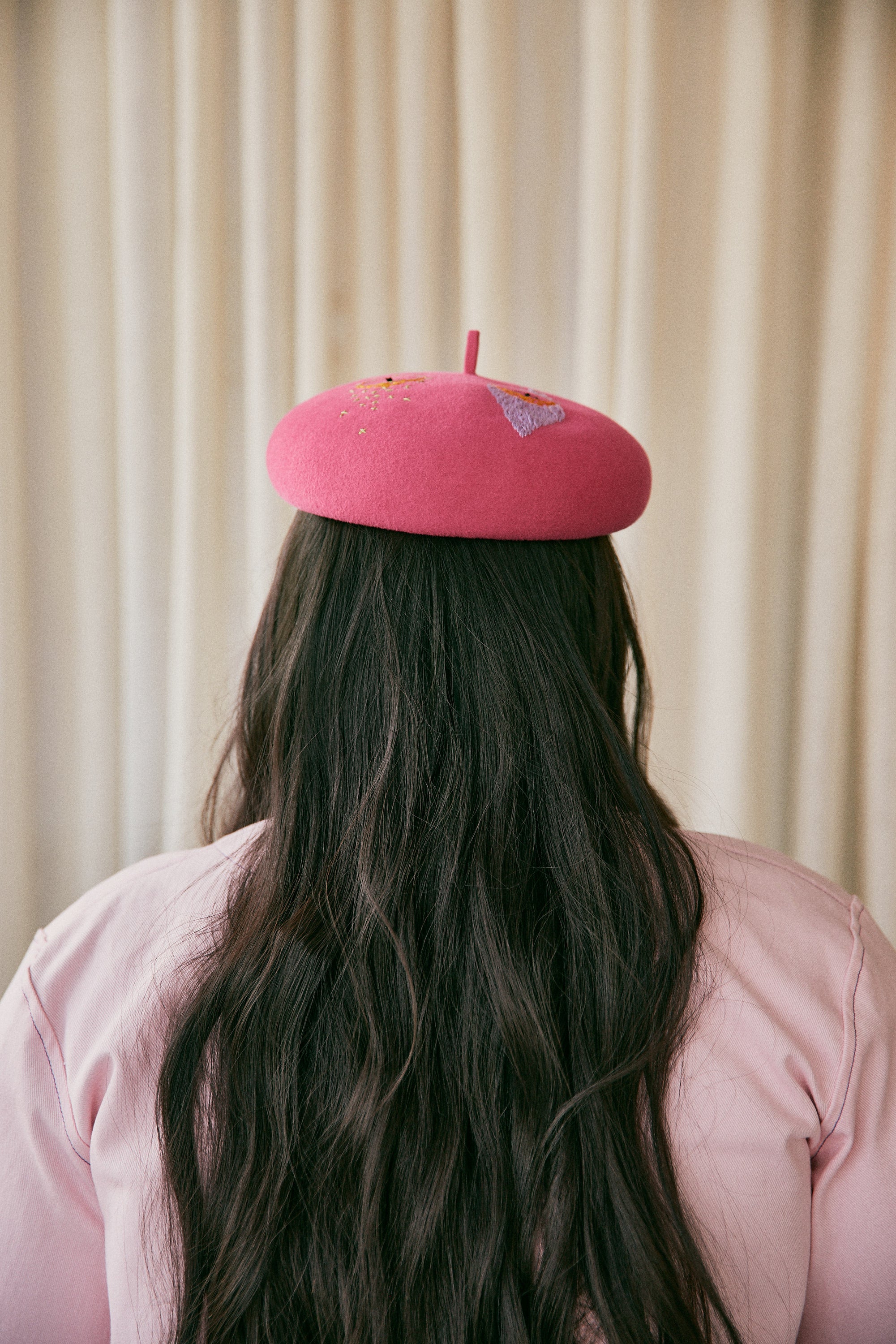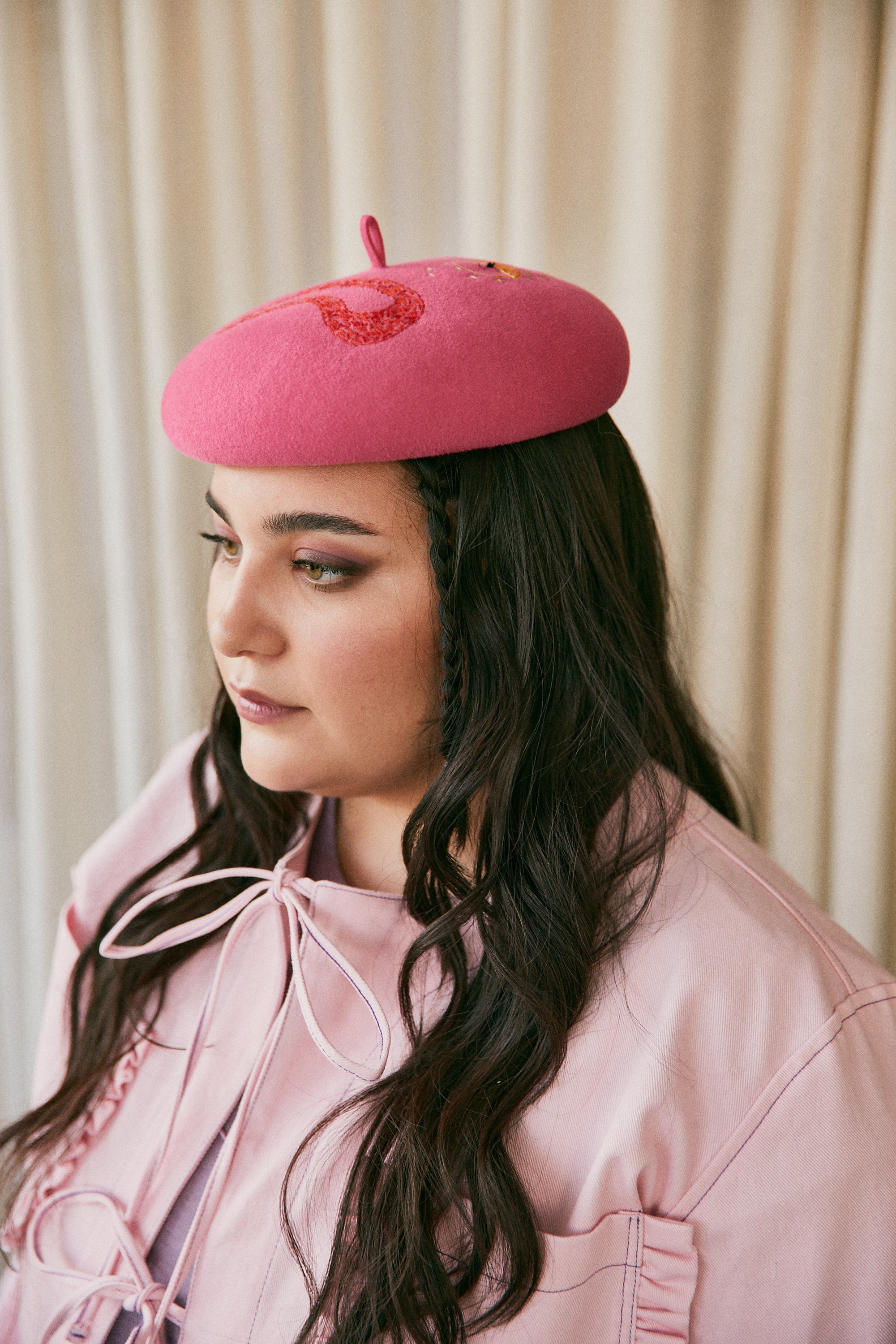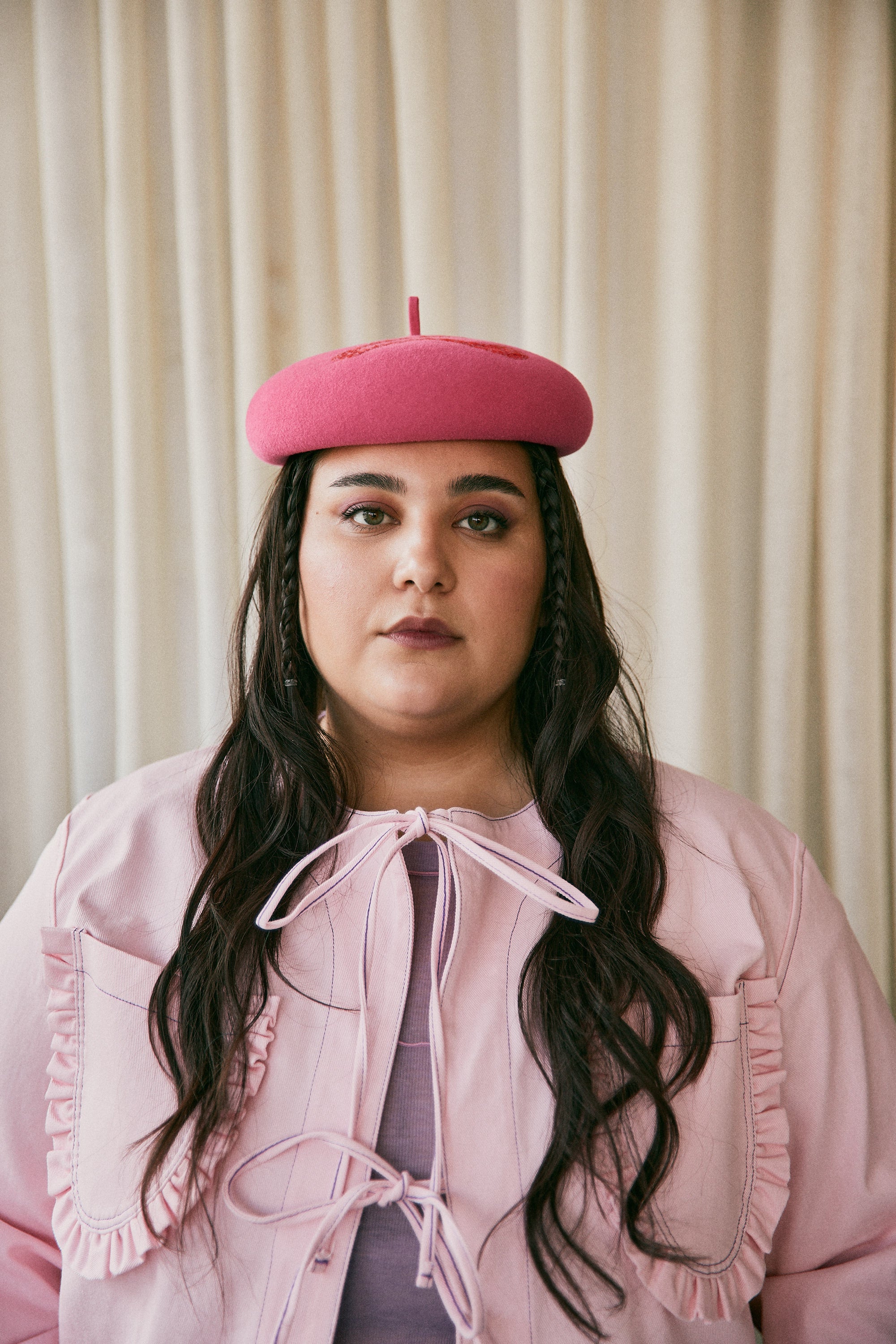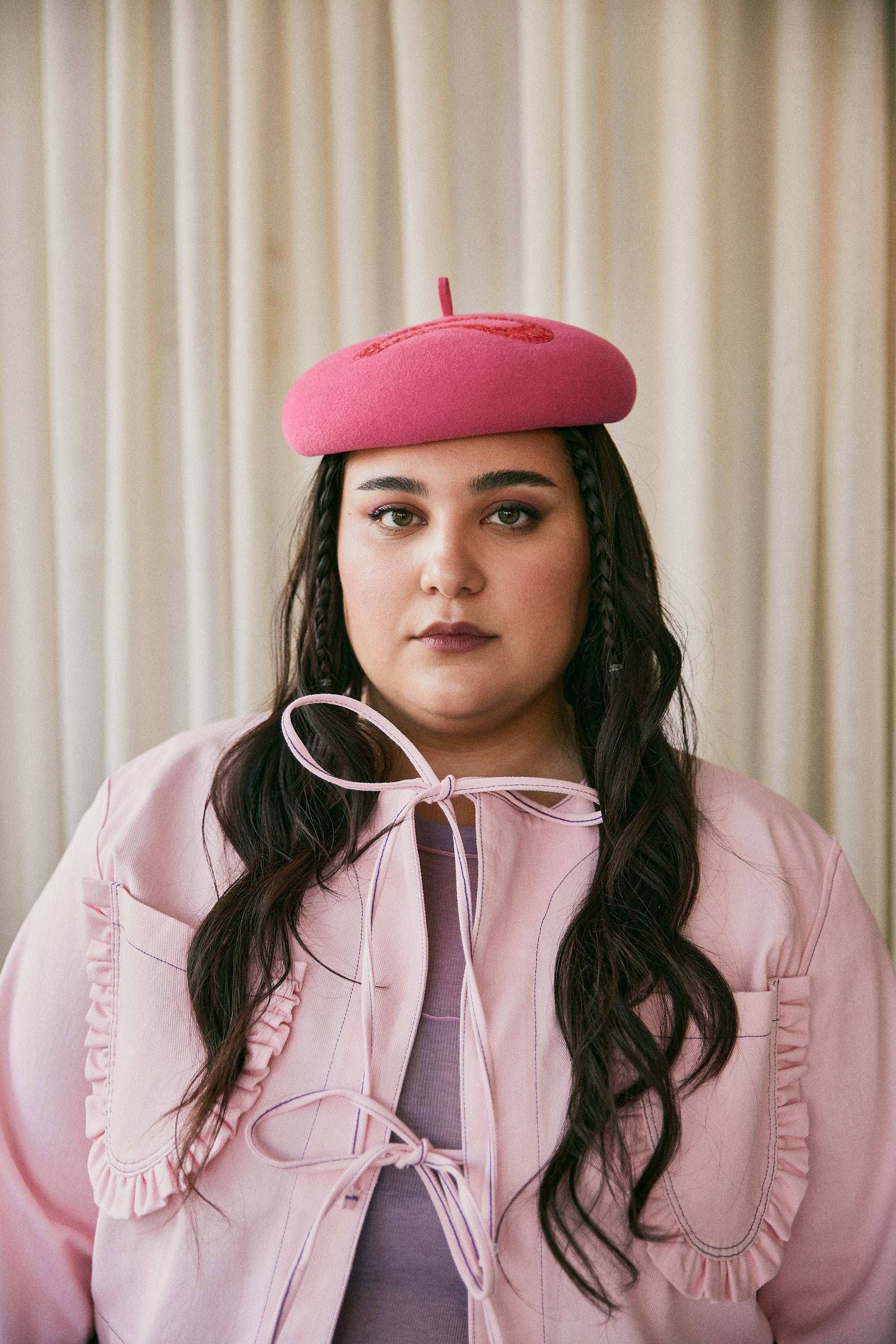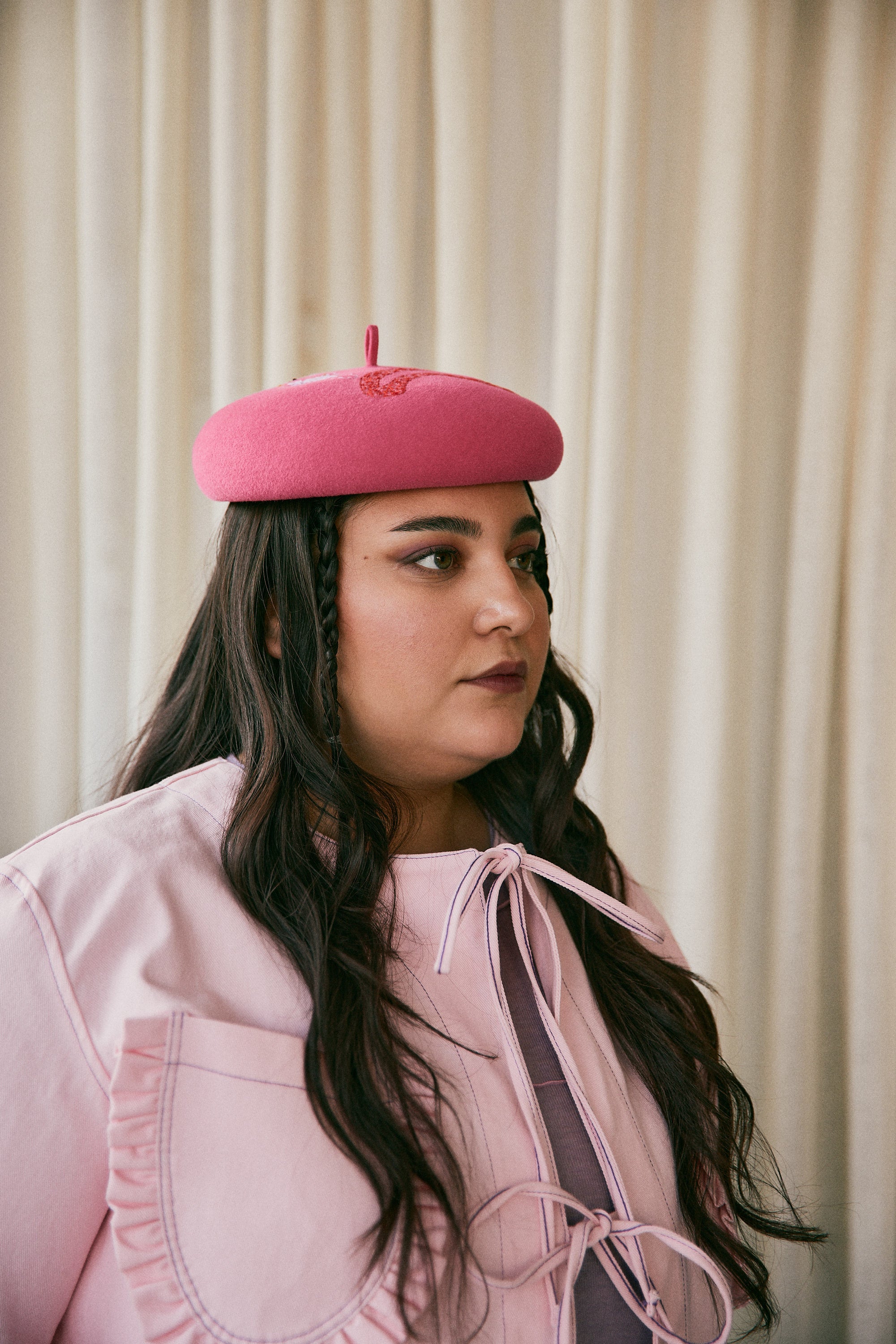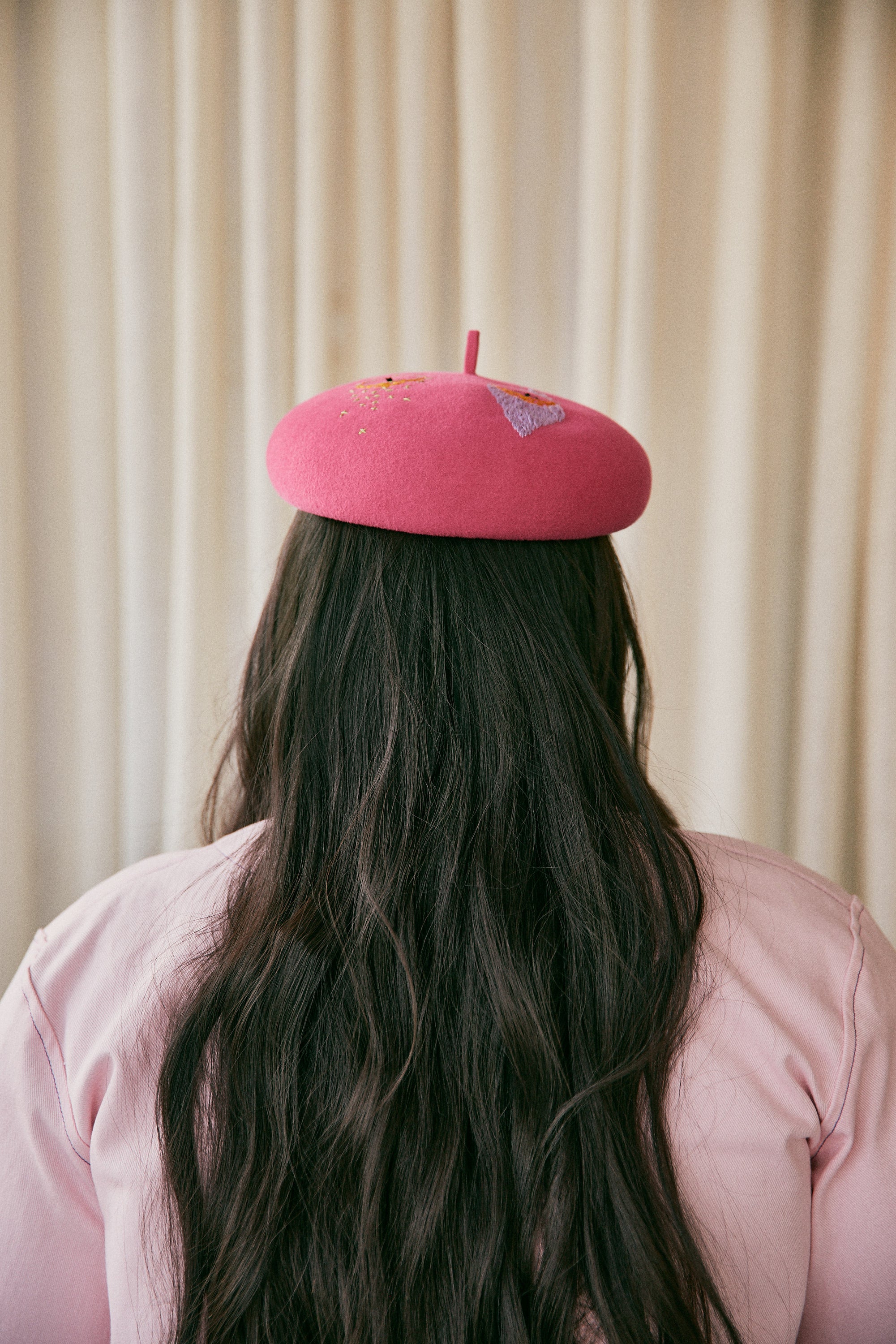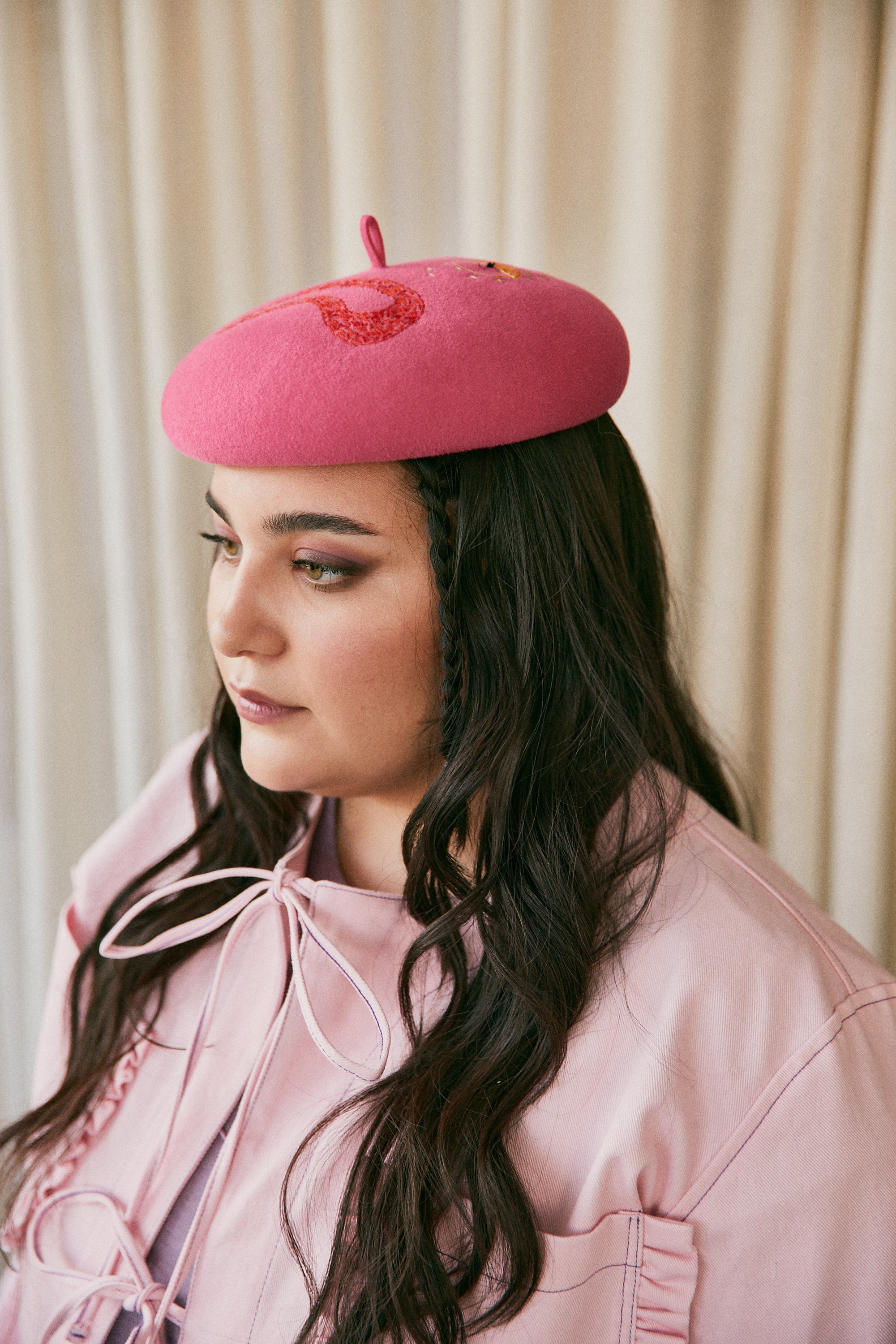 Les Madeleines - 13
The "Les Madeleines" collection was first released in 2016. A series of 12 hand embroidered beret that were born following a trip to Mistissini, a small Cree reserve in James Bay, north of Quebec. I was thought how to embroider while I was there.
This time around, 11 more have been produced. They take one full day to embroider and each embroidery is unique and will never be reproduced. The are made very intuitively and without too much planning.

A hat will usually hold on your head by sitting on your occipital bone (the bumpy bone at the back of your head) and on the middle of your forehead. This beret is very shallow and doesn't reach those two areas, so a millinery elastic is included to secure it to your head. The elastic can easily be hidden between the layers of your hair (Just like you would with a cocktail hat). This means that you can also play with the angle you would like to wear the hat in, and it won't fall if you are bending down.
Click here to view how this hat holds on your head!


100% Felted rabbit hair

One size fits most

9 inch diameter - 2 1/2 inches high